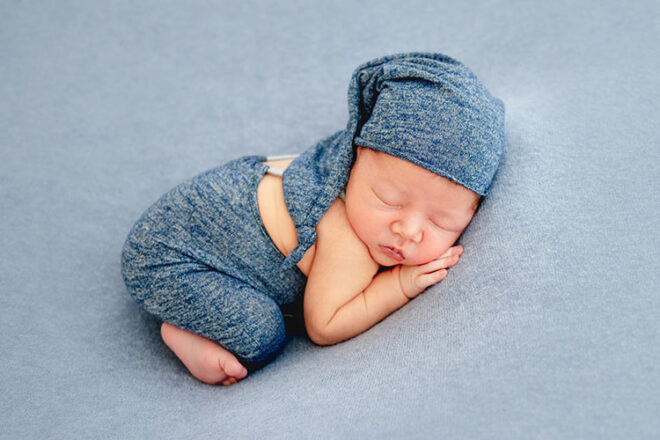 'You only need one,' as the saying goes. And when it comes to choosing the perfect name for a girl or boy, you really can stop at one syllable.
One-syllable names have a single, unbroken sound. Not to be confused with a nickname, these names proudly stand on their own. They can pack a punch or be calm and serene. Plus, it's quicker when you're calling out that dinner's ready – for the hundredth time.
Let's take a look at 115 one-syllable names for girls and boys that are short but oh so sweet: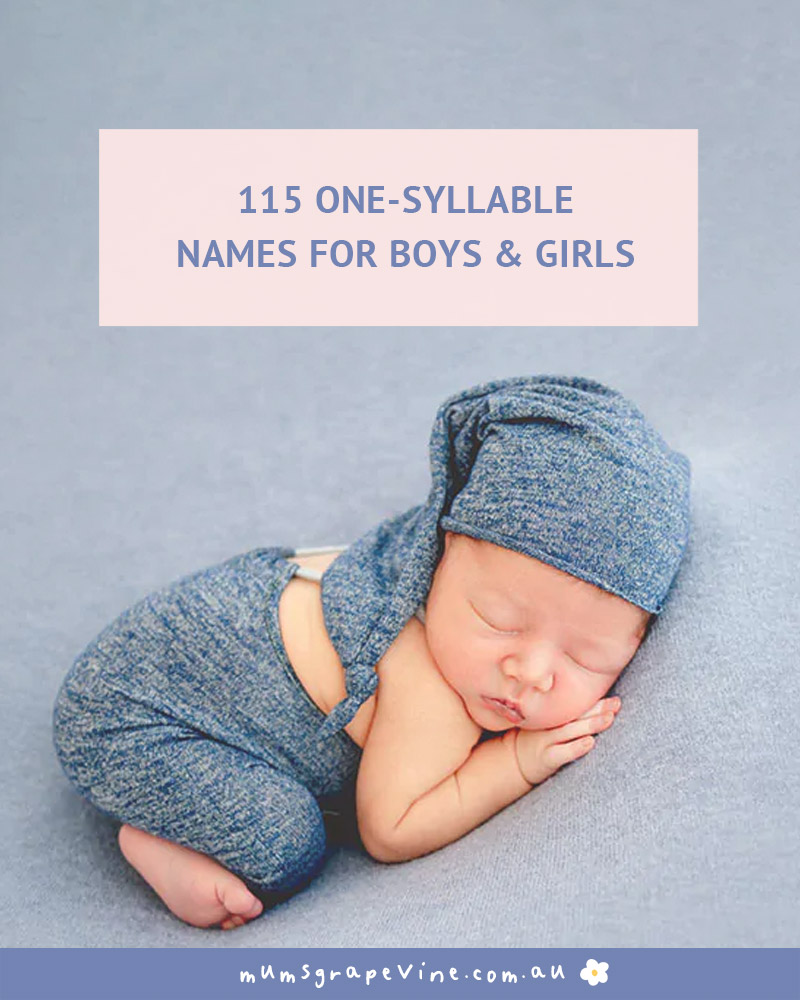 Strong one-syllable names
Bree: Bold and breezy, Bree comes from the equally-enigmatic name Bridget and means "strength or exalted one". 
Ren: The force is strong with this one. Sure, the name Ren may have that Star Wars vibe to it, but it is also Welsh for "ruler".
Di: Short for Diana, the name is not only royally elegant, but it is also incredibly powerful. Diana was the Roman goddess of fertility and childbirth, of hunting, and of the moon.
Mars: Fiery and forceful, the name Mars is also etched deep in mythology. It is the name of the Roman god of war as well as the red planet and is a perfectly suitable option for any spirited little spark plug.
Zeus: Sticking to the mythological monikers, Zeus is the Greek god of pretty much everything (the sky, thunder, lightning, fate, etcetera). Zeus may have ruled the mythological world but the name is starting to make an appearance in today's society as well.
Zeke: Another Z-name, Zeke isn't as out-there as Zeus, but it is just as powerful. The name means "may God strengthen" and has that hipster cool feel to it.
Linx: Animal-inspired names often connote strength and Linx is no exception. Other cute animal names that fit the strong mould include Wolf, Fox and Hawk. But there is something about Linx that we just adore. Plus, if you are a fan of American history, you cannot go past the connection to the legendary Abe Lincoln.
Zale: If you're a lover of water-themed monikers, then Zale may float your boy. Not only is it catchy, but it also means "sea strength".
Xand: Short for Alexander, Xand has that X-factor that we love. It's edgy, bold and rich with historical meaning, originating with Alexander the Great.
Lex: Another variation of Alexander, Lex is a sweet and sassy choice for either a little girl or boy.
Kai: Is there anything more powerful than the bond between a mother and her child? The name Kai, which means "strong" or "unbreakable" in Burmese may be the perfect moniker to represent this bond.
Jack: Sure, it might be one of the most popular boy's names in history, but with good reason – the name is charming, compelling and confident. Other popular boys' names that exalt a sense of strength include Tom, Sam and Will.
Max: Meaning 'greatest', the name Max is not only powerful but also popular. It is currently number #16 on the most popular names for boys born in Australia.
Maude: A variant of Matilda, Maude means "strength in battle" and sizzles with that vintage cool vibe.
Jax: The name Jax may be rising up the charts thanks to Sons of Anarchy, but this name is as powerful as it is cool. Jax is often considered a short version of Jackson, but it also hails from the Greek hero, Ajax, renowned for his valor and prowess.
Gabe: Meaning "god is my strength", Gabe is an oldie but a goodie that also oozes with subtle coolness and confidence.
Jane: Wild, free and full of spirit, the name Jane is graceful yet mighty. From Jane Eyre to Jane Porter (Tarzan), there is nothing plain about this elegant choice.
Joan: Another name which plays homage to a great heroine of the past (Joan of Arc), your little warrior will be bestowed with a strong start to life with this powerful option.
Eve: Strong-willed and synonymous with life, Eve is a powerful name for any fiery princess.
Rett: Similar in sound to the uber-trendy Jett, Rett is short for Everett, a name meaning '"strong as a wild boar". It is also a derivation from the Welsh name, Rhett, which means "ardent, fiery".
Gus: Short and saucy, Gus is a nickname for both Angus (meaning 'superior strength') or Augustus (meaning 'majestic'), burt also rising in popularity as a name on its own.
Val: A valiant name for any born leader, Val means "strong" and connotes power, courage and virtue. Your little Val will definitely be in good company too – more than 50 saints and three Roman emperors bear this bold moniker.
Grif: Short for Griffin (a mythological creature that's part lion and part eagle), the name soars with quirky charm. Meaning "strong lord", Grif is also a cute contender for super sweet surnames that can double as first names.
One-syllable girl names
Bea
Blue
Brynn
Cho
Dawn
Dee
Dell
Dot
Eshe
Faith
Faine
Fern
Flo
Fleur
Grace
Gwen
Jade
Jai
Joss
June
Hape
Harp
Heer
Hope
Kaz
Lace
Lark
Leigh
Lex
Luxe
Luz
Lys
Maude
Meg
Mei
Nell
Neve
Noor
Paige
Peg
Reese
Rez
Rose
Rue
Ruth
Sage
Scout
Shea
Shell
Shore
Snow
Star
Teal
Tess
Vale
Wren
Wynn
Zen
One-syllable boy names
Ash
Bear
Beau
Blaze
Brooks
Cade
Chance
Chase
Cove
Cruz
Duke
Dax
Finn
Flynn
Fox
Gene
Hans
Hawk
Hyde
Jace
Jack
Jax
Jules
Kai
Kemp
Kent
Kit
Knox
Kyle
Lee
Leif
Li
Link
Mars
Max
Miles
Moss
Nate
Noel
Oak
Pax
Penn
Psalm
Rhodes
Saul
Seth
Sloan
Tag
Tai
Thor
Quinn
Vance
Vin
West
Wolf
Zane
Zeke
---

Read next …
Trying to choose the perfect baby name for your little one? We have hundreds of inspirational and unique names including these next articles:
Join our Facebook groups
Join one (or four!) Mum's Grapevine Facebook groups and chat with other mums due at the same time as you. We have over 20 groups to join!
Click here >> Mum's Grapevine Facebook Groups << and find your group today!