The Bumbleride Indie stroller is an all-round adventurer that adapts perfectly to an active lifestyle. From slick city footpaths to off-road bumps, it takes on everything life throws at it and keeps little passengers comfy no matter the terrain.
Ready to roll from day one, the Indie converts to a reclined infant mode without adapters. Its lightweight frame, all-wheel suspension and air-filled tyres make manoeuvrability a breeze, and an ergonomic trigger release makes folding quick and fuss-free.
Created with OEKO-TEX-certified fabrics made from 100% recycled PET bottles and ocean waste, it's a win for the planet too.
Available online at Bumbleride ($899.95).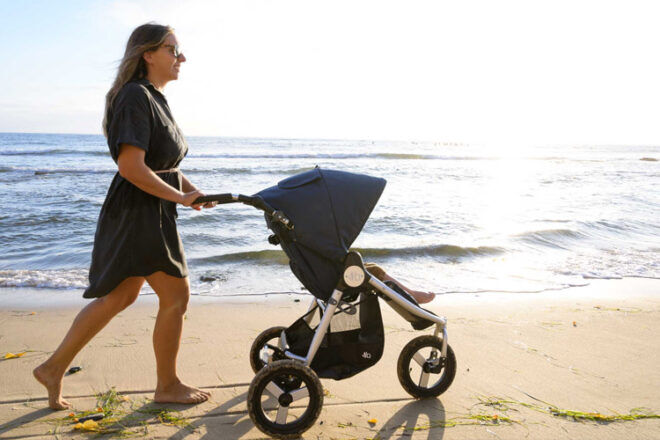 We love how tough and easy-to-use the Bumbleride Indie is for new mums.
But don't just take our word for it – we asked two mums to review the Bumbleride Indie for several weeks. They went off-road, out for coffee, did the shopping, even took on the third trimester while putting this pram through its paces.
Here's what the Mum's Grapevine reviewers had to say:
Rachael Anderson, mum of Laurie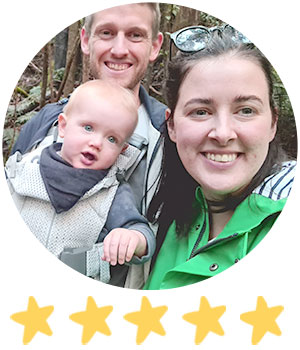 'I wish I had gotten the Indie from the get-go!'
The Indie well and truly exceeded both my and my partner's expectations. The quality is sensational and the design not only looks good but is so functional as well.
After having another brand pram that felt like a puzzle each time we had to get it out of the car, it is amazing to be able to close it one-handed whilst holding a clingy toddler.
It's a breeze to pop in the car and take on family outings. My partner has a small Mazda CX3 and was not able to fit our other pram in his car. The Indie fits in beautifully and I love that now we can take either car on our family outings!
My parents love how easy it is for them now to take Laurie out on a walk after avoiding it for so long with our other pram as it was too complex for them to put together.
Since we have had the Indie, it also has meant we have been able to sell our running pram (thank goodness as it took up so much room) as the front wheel can be set as fixed or free moving.
My most loved feature is how easy it is to pack up/unfold.
This pram is better than I could have ever imagined, my partner and I have both fallen in love with it.
---
Chantel Wilde, mum of Cooper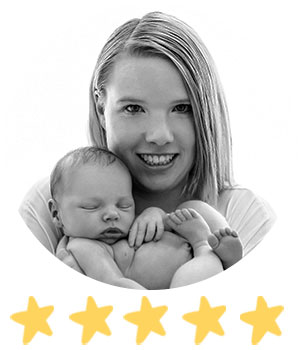 'This is an amazing pram that will go anywhere and won't disappoint'
I was able to put it together all on my own at 28 weeks pregnant and I didn't struggle at all.
I love that it can be folded down without removing a seat and it fits nicely into the car – it also has a handle on the underside for ease of lifting.  It only weighs 11kgs so easy for me to lift. I can still do it at almost 30 weeks pregnant and will prob be able to continue to do it at full term.
The all-terrain wheels are great for being on a farm and also visiting the beach that isn't far from our home.
I love that it can have a bassinet and a capsule attached to it, but it doesn't need them as it lays flat and is suitable for a newborn as it is.
This is an amazing pram that will go anywhere and won't disappoint, it's very lightweight and so easy to move. I can't wait to get my newborn into it.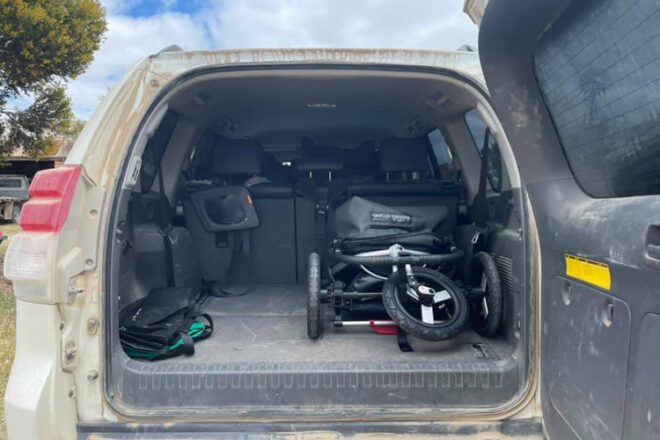 ---
Bumbleride Exclusive Offer