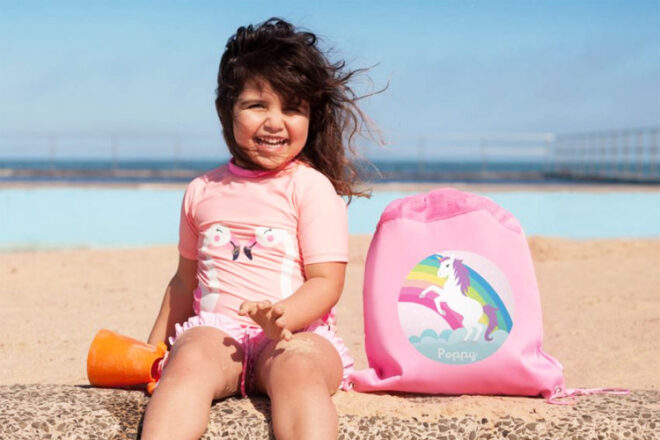 When the sparkling water calls and there's splashing to be done, little legs can't get to the pool quick enough. But with swimming comes a lot of gear, so equip yourself with a kids' swim bag and keep togs and towels safe.
A kids' swim bag is a versatile, lightweight sack suitable for storing wet swimwear and accessories after swimming lessons and beach trips. Some have quick-dry mesh compartments, others boast water-resistant lining that eliminates rips, and others are customisable for a bag they'll love as much as the water.
To help you scout out the perfect swim bag for your fishies (and never lose a pair of goggles again), we've dived into the top brands available right here in Australia.
12 versatile swim bags for organised kids
A trusty swimming bag will not only keep essentials out of the lost property but also helps kids learn to be responsible and organised. And that's a mighty big win.
In no particular order, here are 12 kids' swim bags we can't get enough of:
Kapara Designs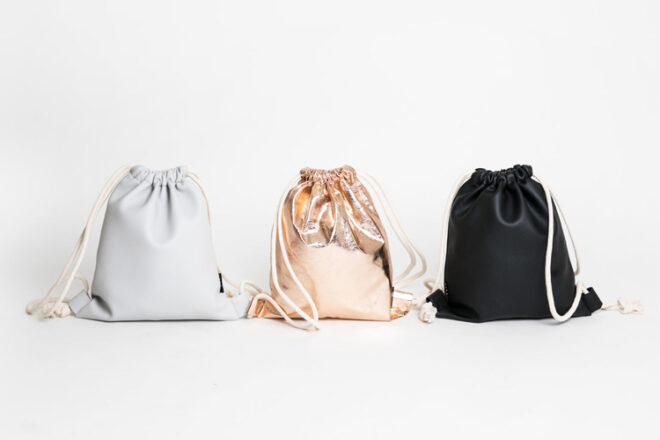 Designed in Melbourne, Kapara drawstring bags combine a smooth vegan leather outer with a handy waterproof lining for the ultimate versatility. We love that they're roomy enough to double as a laptop or book bag for older kids.
---
Halcyon Nights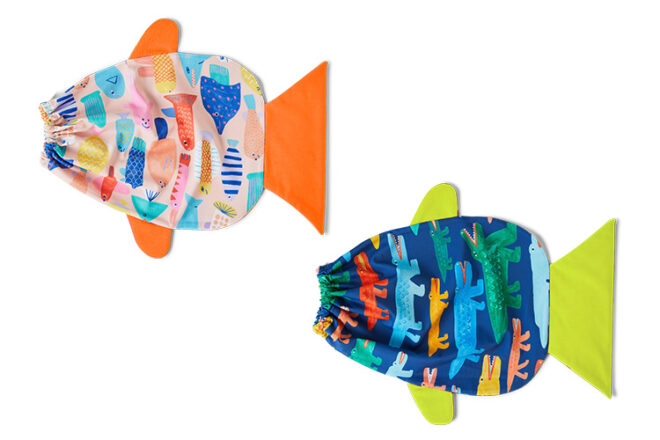 Overflowing with cuteness, these playful drawstring fish packs are ready to gobble up all of the kids' swimming goodies. Each features artwork by Min Pin Design and comes with an easy-use drawstring closure. Which will you choose?
---
Acorn Kids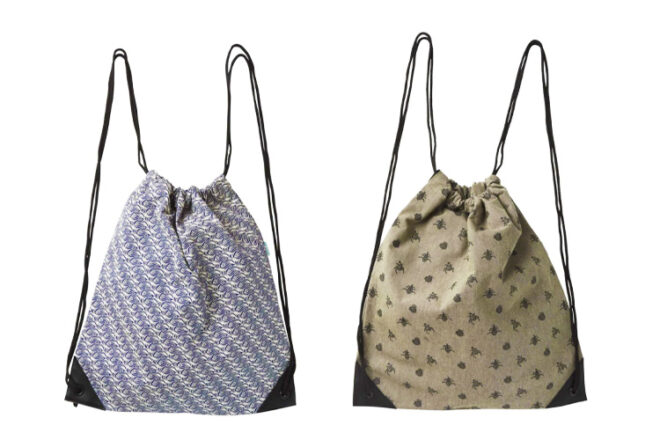 In a classic style that never fails to work well for busy kids, these heavy-duty drawstring sacks from Acorn Kids are designed to go the distance. They have an anti-leak waterproof shell that keeps your car seat dry and they have a roomy interior big enough for the day's supplies.
---
Spencil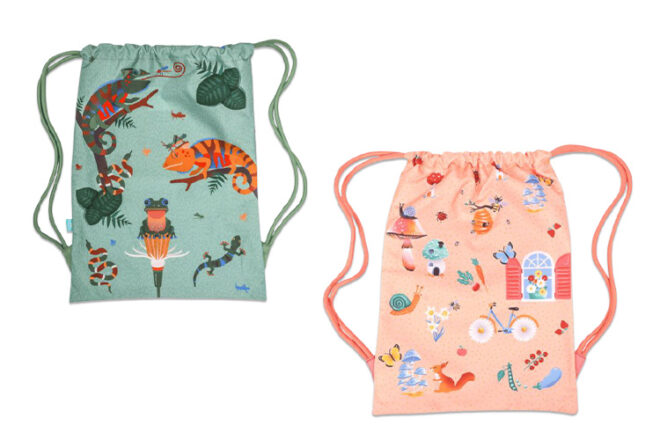 Perfectly sized for all kids of kids' adventures, these multi-purpose bags are as cute as they are practical. They each come with water-resistant fabric and have a handy zip pocket for stowing trinkets and valuables. We love!
---
Bright Star Kids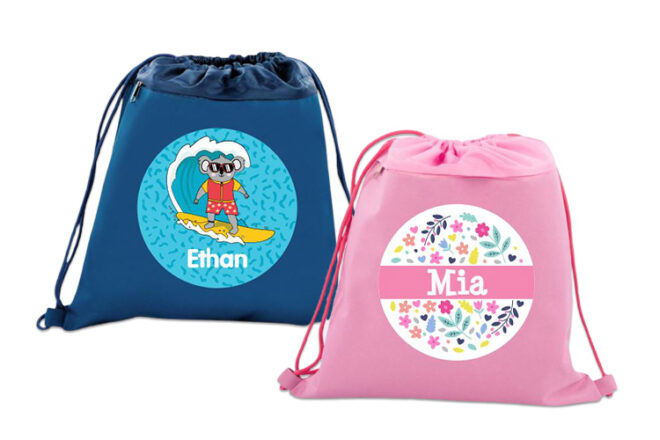 It's not just the swimming equipment you need to look after, but the bag itself – so why not pop a name on it? These personalised swim bags from Bright Star Kids use water-resistant fabric and come with adjustable straps and an external zipper pocket.
---
Trunki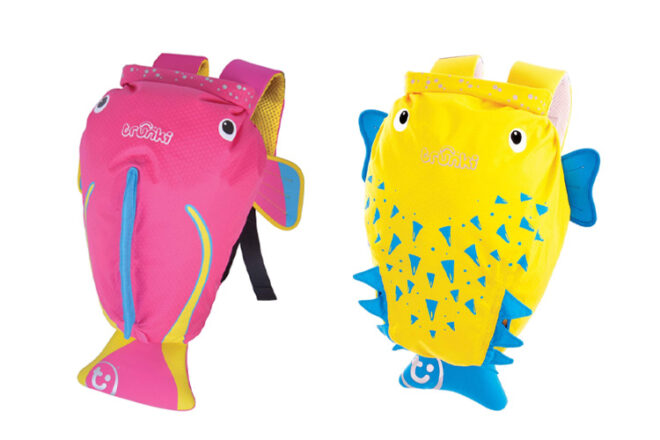 Worry no more, Mumma – these colourful sea creatures keep swimming supplies tucked away tight at the end of a day's play. In a choice of eight sea-riously cute designs, they feature water-resistant fabric, comfy shoulder straps and a toddler-friendly roll-top closure.
---
Stuck On You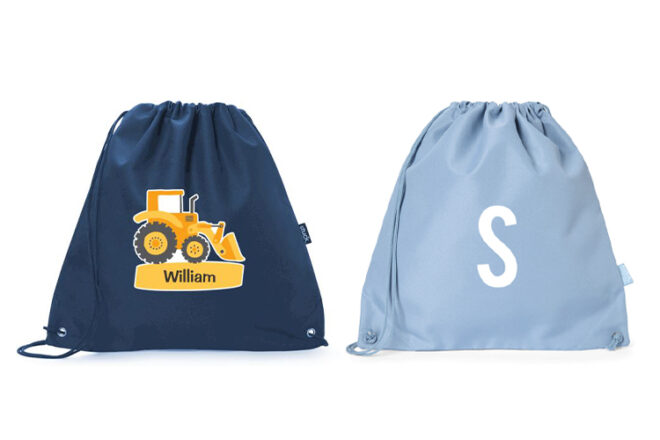 Doubling up as trusty book bags, these kid-friendly numbers from Stuck On You come in a huge choice of designs to suit any little personality. They use a soft poly-canvas and have water-resistant lining and a soft cord drawstring suitable for little hands.
---
Minnow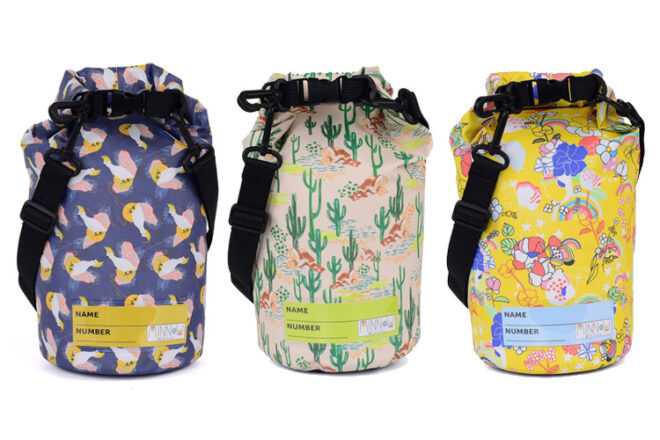 Bright, roomy and versatile, the mum-designed Minnow Dry Bag stores a whopping three litres worth of soggy gear. It's lightweight, water-resistant and has a genius roll-and-clip fastening that keeps essentials secure – so they actually make it home!
---
Penny Scallan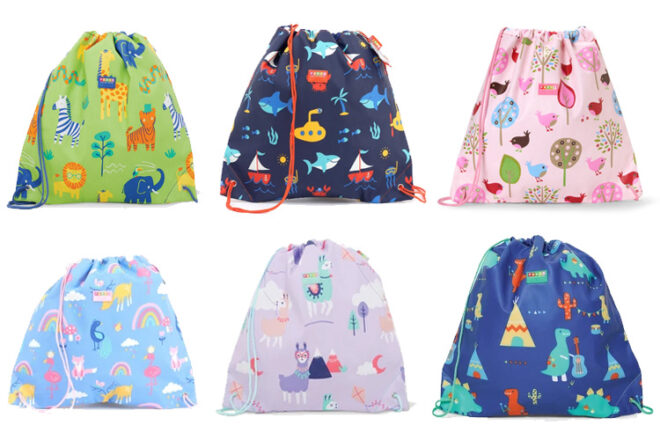 Ultra-lightweight and massively versatile, these little cuties will be on high rotation in the kinder and school years. Using 100% cotton canvas, they're water-resistant and have an easy-clean BPA-free coating. Choose from six styles – if you can!
---
Tinyme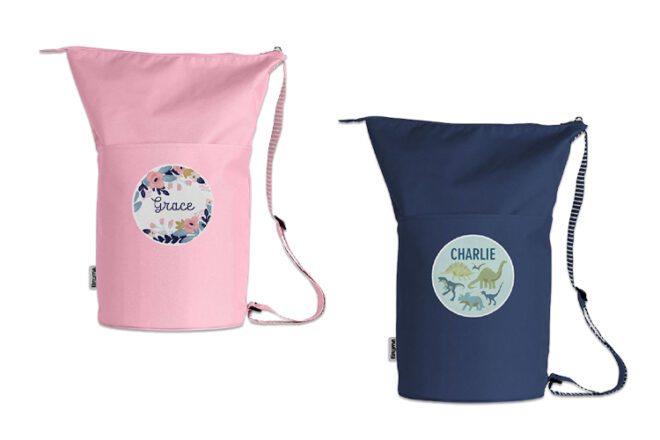 We don't know what we love more, the roomy bucket-style shape or the adorable designs! From Tinyme, these swimming bags use tough Denier fabric and have a zip-up main compartment that keeps belongings safe. The rear zip pocket is perfect for your keys.
---
Speedo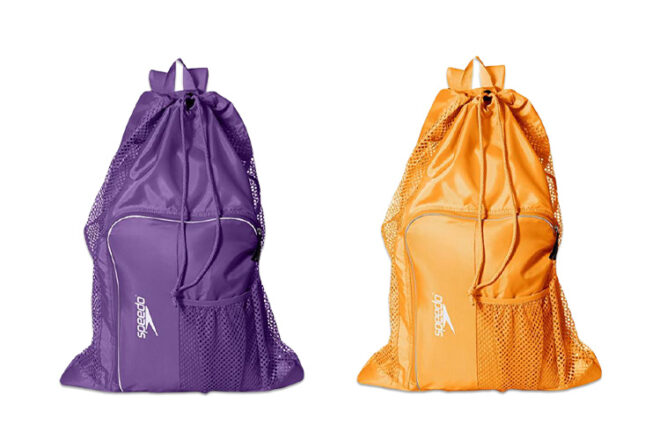 No swimming list is complete with Speedo in the mix and these stylish mesh bags are surefire winners when it comes to keeping everything contained. Available in every colour of the rainbow, they have comfy shoulder straps and mesh compartments to aid with drying.
---
Bean Sprout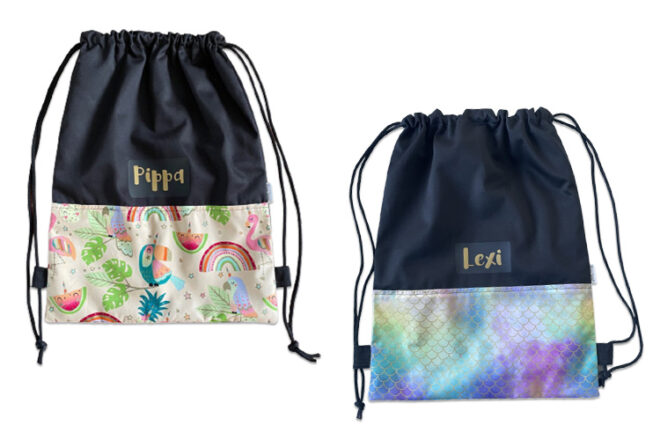 From toddler to teen, these deluxe swim bags have the kids covered no matter the activity. Sewn with water-resistant fabric, they come with internal pockets and are customisable with your child's name. Choose from more than 20 styles.
---
Waladi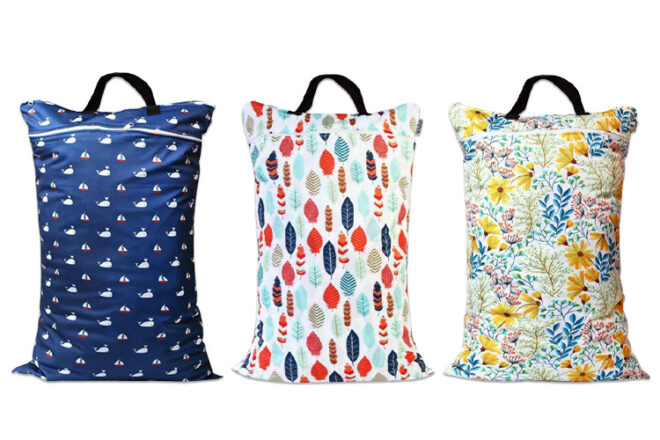 Handmade here in Australia, Waladi Wet Bags are hugely versatile and infinitely reliable. They boast a double zippered top for extra security and they're even machine-washable and dryer-safe. In over ten design, the hardest part is choosing.
---
This article is curated by our Editors and includes affiliates and/or paid inclusions. See our Disclosure Policy.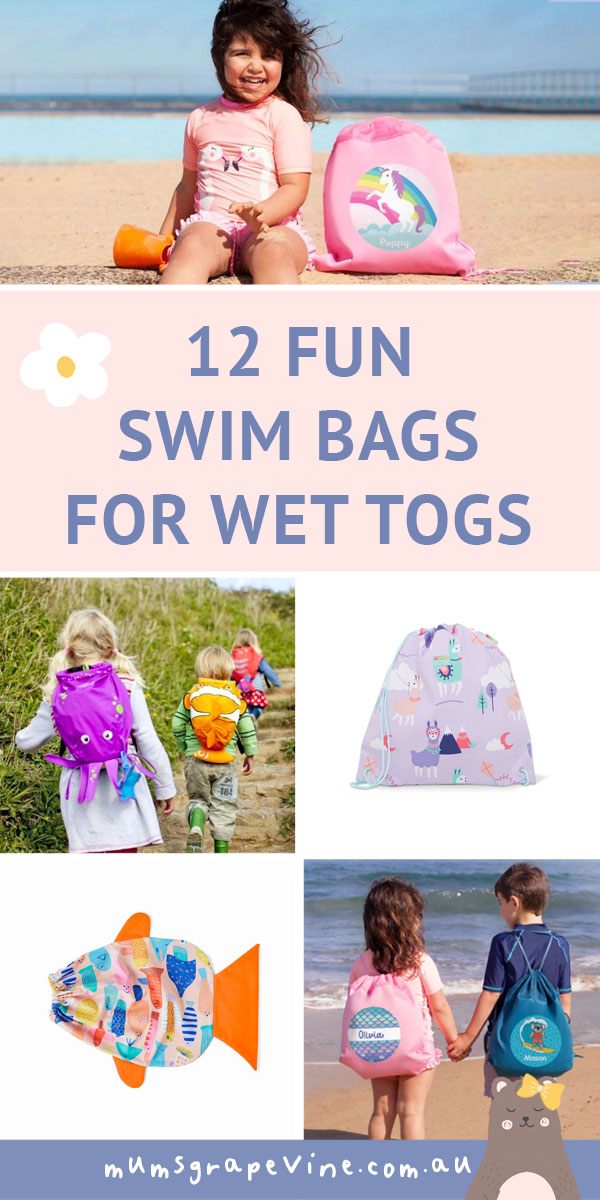 Know a swimming bag we should add to our list? Contact us and let us know.
Find more essentials for water-loving kids …
On the hunt for other essentials to keep your little one happy in and around the water? Check out these roundups for the top brands and products for kids of all ages.
Read this: When can babies start swimming lessons