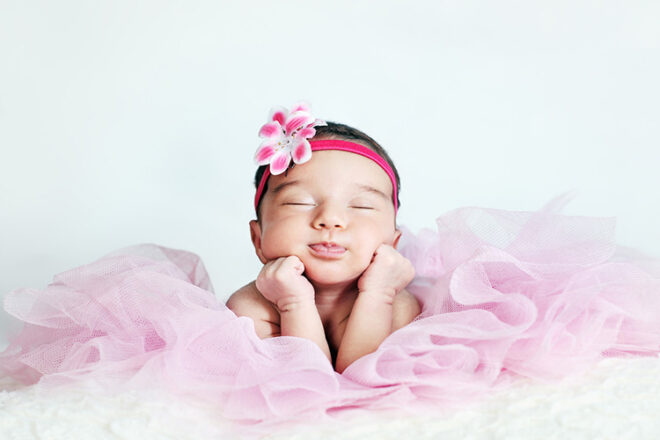 Cue the salty air and endless ocean. Not many names are as sensory as Hawaiian ones and with so many options to choose from you'll be transported to the tropics in no time.
Coming from an abbreviated alphabet of twelve letters, many Hawaiian baby names sound similar. However one thing's for certain: whatever name you go for will be rich in meaning and connected to the universe, something prized in Polynesian culture.
Let's sit back, relax and take a look at 25 Hawaiian names and their meanings.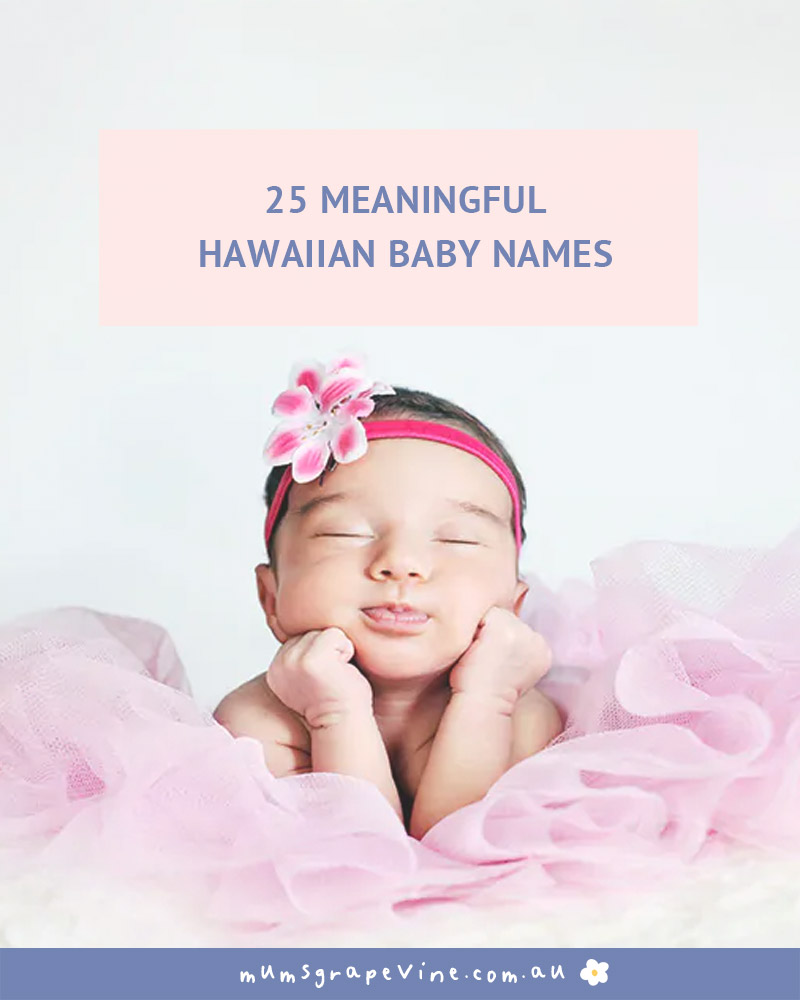 Hawaiian names that speak of the sea
Alapai: Meaning 'coastal area,' could this unique name for boys be on your shortlist?
Naia: With the alternate spelling of Nya or Naya, this oceanic name means dolphin or 'to flow'.
Kai: Popular across many cultures, this short and sharp name simply means 'the sea'.
Kalani: Conjuring up powerful imagery, this strong name means 'sea and sky' and 'chief.'
Kaimana: Another strong name, this one combines adds the name Mana which means 'power. Combined you get 'power of the ocean.' Not bad.
Kekoa: We think it's pretty cool to have a name that means 'the coral.' Koa for short is just the bees knees.
Lani-kai: This hyphenated name speaks to where we want to be right now: a 'heavenly beach.'
Mano: You could also call them Manny; this cheeky name means 'shark.'
Hawaiian names that speak of the earth
Akamu: As for as names that speak of the earth go, this boys name literally means just that. Interestingly, it's the Hebrew equivalent of the name Adam.
Ilima: Part of the hibiscus family, the Ilima is a bright yellow flower. A unique and cheery floral name with a tropical twist.
Keanu: This name has celebrity cred in spades but with the meaning of 'cool breeze over the mountains' it stands on its own, too.
Kalei: Adorn your little princess with a name that means 'flower wreath' and 'happiness.' Very fitting and very pretty. We love.
Lokelani: The lokelani is a small red rose and is the official flower of the island Maui. Alternate spellings of Loki and Lani make this name versatile as well as sweet.
Makani: For both boys and girls, this gorgeous unisex name means 'wind.' Fun fact, Makani is also the name of actor Woody Harrelson's daughter.
Nalani: Soothing in nature, this name means 'calm skies' and would be a beautiful choice for a daughter.
Onaona: Cue the senses, Oanona means 'sweet fragrance' and we can almost smell the scent of Summer or soft baby skin.
Virtuous Hawaiian names
Akoni: With the meaning of 'too great to calculate' this name might be just the ticket for the apple of your eye.
Alamea: Translating to 'precious, whole', this unique girls' name could be shortened to Mea.
Ka'eo: Unique in spelling and with the wonderful meaning of 'strong and zealous,' this name could be perfect for parents looking for something a little bit different.
Kale: Its meaning may be 'strong' and 'manly' but honestly, all we think of is the superfood.
Keala: Meaning 'pathway' could this name make inroads into your baby names shortlist?
Koi: Also used in other cultures, Koi in Hawaiian means to urge or employ and is a great short name for boys.
Lilo: Generous one is the meaning of this famous name, you may recognise it from the movie Lilo and Stitch which was of course set in Hawaii!
Malia: This familiar sounding name is a strong contender for girls. It means rebellious, brave and diligent and if you recognise it, it may be because one of her famous surname Obama.
Nohea: If yours will be a little prince, perhaps the name Nohea meaning handsome might be a good option.
---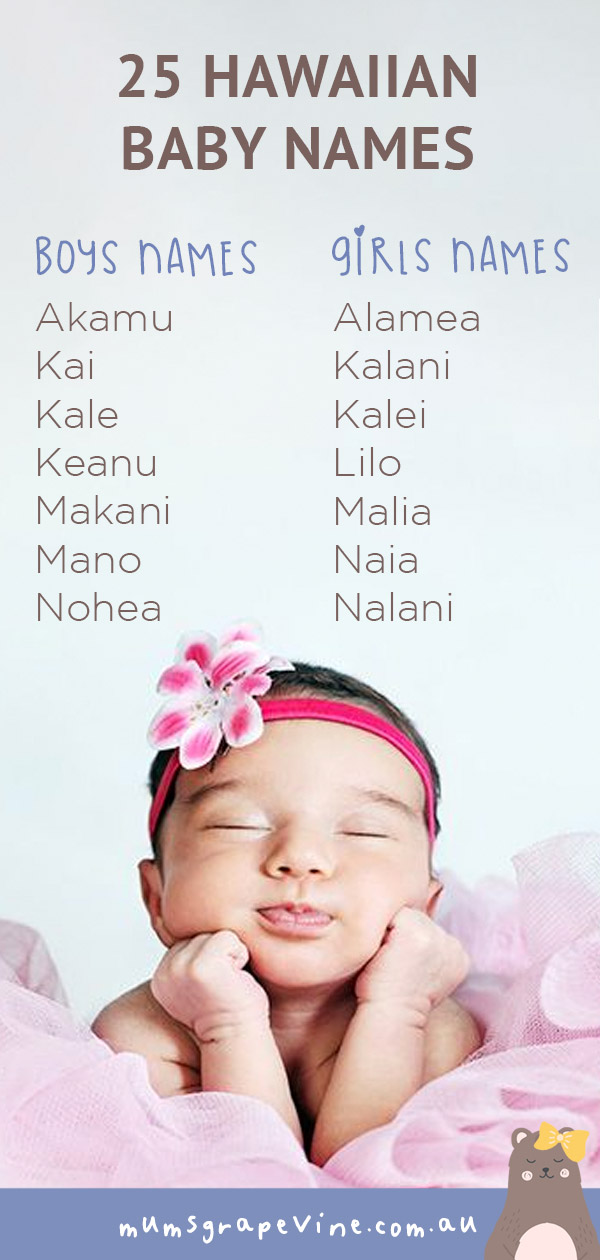 Read next …
Trying to choose the perfect baby name for your little one? Find hundreds of inspirational and unique baby names in these next articles:
Join our Facebook groups
Join one (or four!) Mum's Grapevine Facebook groups and chat with other mums due at the same time as you. We have over 20 groups to join!
Click here >> Mum's Grapevine Facebook Groups << and find your group today!