Kaleidoscope Le Toy Van Petilou Activity Table
Sold nationally and online and through toy and selected specialty stores between 1 October 2021 and 25 November 2021
Product description: An activity table that features a shape sorter, rainbow xylophone, and other fine motor building activities. SKU: LEPL137. Batch Code 4288/0821/pl137/cn (found underneath the table base)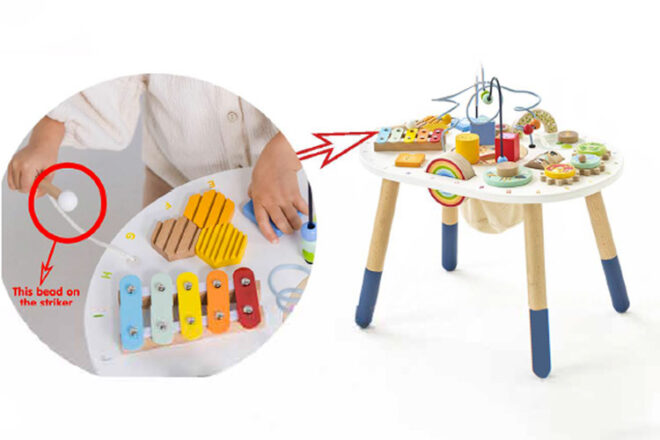 Defect: The product does not comply with the mandatory safety standard for toys for children up to and including 36 months of age. Due to a manufacturing fault, the ball may come off the end of the xylophone striker.
Hazard: If the ball comes off it may pose a choking or suffocation hazard for young children, which may cause serious injury or death.
What to do: Consumers should cut the striker cord at the level of the top of the table and return the striker and cord to the place of purchase for a full refund.
Contact details: Consumers can contact the place of purchase or Kaleidoscope on 07 3375 6446 or customerservice@kaleidoscope.com.au