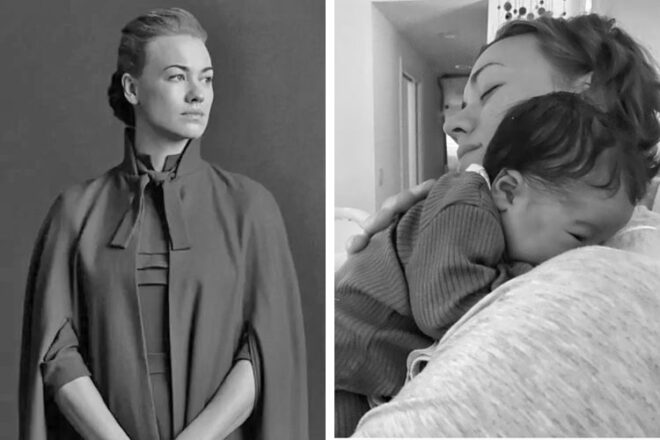 The Handmaid's Tale star, Yvonne Strahovski and husband Tim Loden welcomed their second baby earlier this week with Yvonne taking to Instagram today to share the news:
"An angel joined our world this past week. Welcome to the family my love. I love you so very much #mamaoftwo."
She posted an adorable black and white photo cradling her Sagittarius baby.
Yvonne and Tim, an actor/producer, are yet to reveal the name or gender of their second child, but stay tuned on our Facebook page as we'll keep you posted as soon as news comes to hand. They affectionately nicknamed both their children 'Peanut,' and we are sure this newest addition's name will be just an endearing.
The pair are also parents to 3-year-old son William.
View this post on Instagram
View this post on Instagram

The actress first revealed she was expecting her second child with Loden as she debuted a baby bump at the premiere of her Amazon Prime film The Tomorrow War in June.
Be first to the news by subscribing to our newsletter for celebrity #babywatch updates and alerts.
---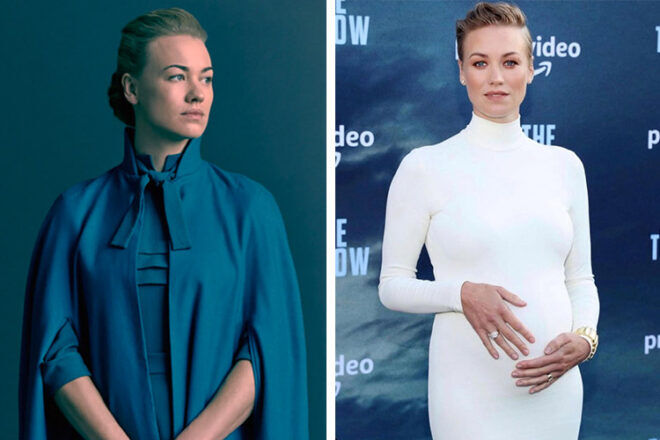 Blessed be the fruit – The Handmaid's Tale actor Yvonne Strahovski is adding to her family. The blonde beauty has taken to the red carpet to reveal her second pregnancy.
Stepping out in a figure-hugging white dress for the premiere of her new film The Tomorrow War, Yvonne cradled her baby bump. Sharing a photo from the event on Instagram she wrote, "Thank you to the fab team for putting this red carpet look together. It certainly has been a WHILE since we did this kind of thing! It was sooo fun celebrating this movie last night outdoors at the stadium on the big screen."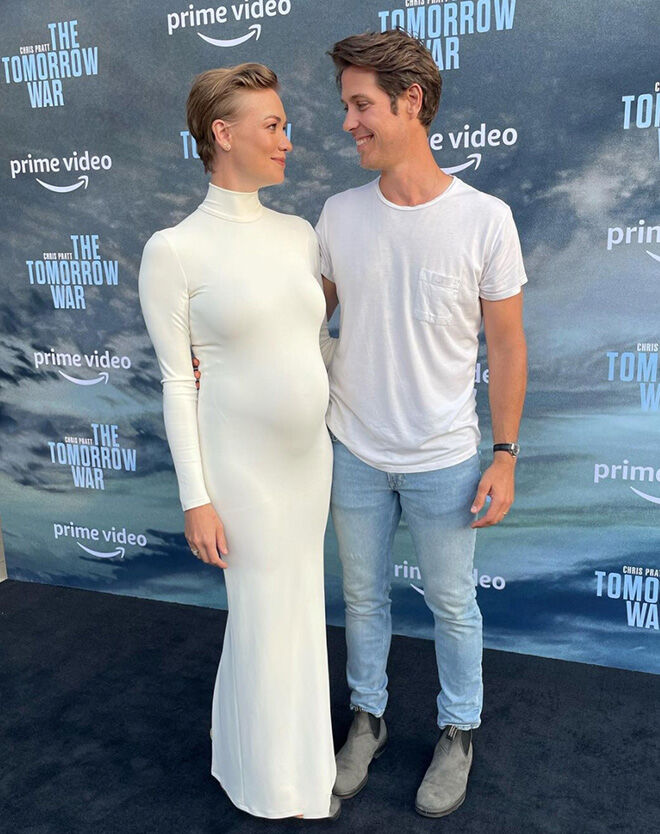 She finished off the caption with a pregnant woman emoji. At the event, Yvonne revealed she about halfway through her pregnancy and is expecting her second little boy.
She welcomed her first baby boy, William, with husband Tim Loden, in 2018. "We have been blessed with the greatest joy of our lives, our baby boy," she wrote at the time. "Welcome to the world Peanut, your parents love you beyond measure and you are already my little dream boat. My heart has been stolen!"

The Australian actor ironically plays a character unable to have children on the uber-popular Handmaid's Tale series. Her character, Serena, finally became pregnant in the most recent fourth season.
---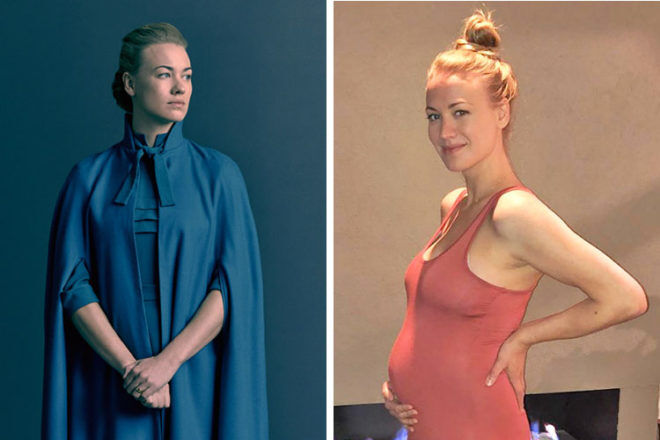 Blessed day – The Handmaid's Tale star Yvonne Strahovski is pregnant with her first baby. The Lord has most certainly opened.
The Australian actor, who ironically plays a character who can't have children on the hit TV series, revealed she had to hide her pregnancy during filming.
"It was quite interesting hiding the pregnancy actually because my first trimester was episode nine through to the end of Handmaid's Tale," Yvonne said on The Project. "Of course there is a lot of blessed be the fruit jokes."
The 35-year-old, who secretly wed her husband Tim Loden last year, says she had one particularly unappetising pregnancy symptom on set – along with the usual nausea.
"There is a lot of pregnancy symptoms that nobody tells you about, which I am sure all women are familiar with, but I had no idea — this is really gross — I had excessive saliva." She says she actually had to carry a little spittoon around with her, before revealing all to the cast and crew.
"In the end I was over hiding it so I just sort of said, 'you know what I'm pregnant!'" she said.
Don't miss any celebrity baby and pregnancy announcements, make sure to subscribe to our newsletter.