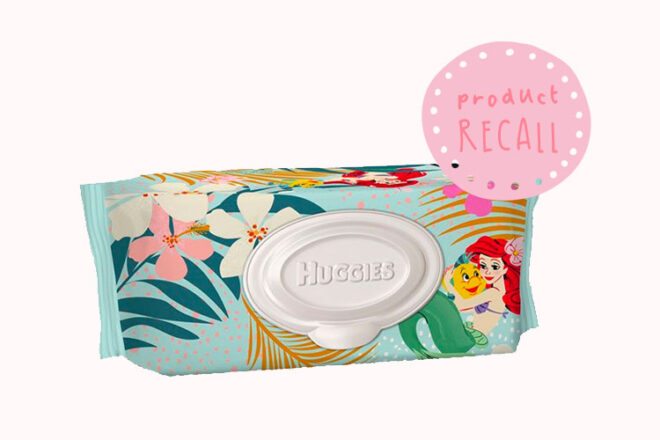 Two batches of Huggies Limited Edition baby wipes are being recalled by the manufacturer due to contamination by a serious bacteria.
Which products are being recalled?
Huggies Thick Baby Wipes Fragrance-Free in …
Limited edition Tropical (The Little Mermaid) 80s and 3 x 80s packs
Limited edition Tropical (Toy Story, Rex) 80s and 3 x 80s packs
Both products are exclusively sold through Woolworths in Australia between 1st October 2021 and 6th January, 2022, and have batch numbers B21072004 and D21072005.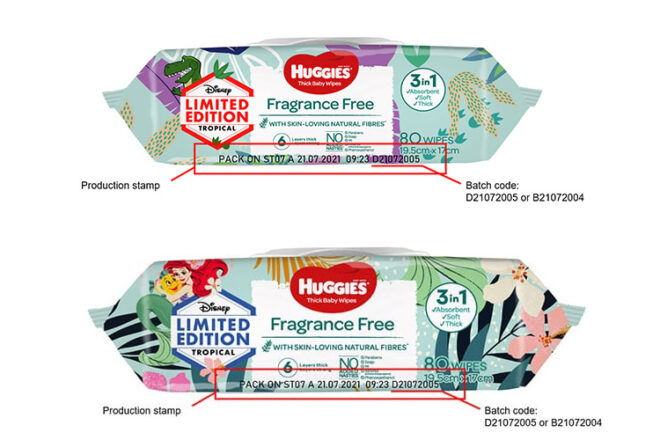 Why are they being recalled?
Turns out that the bacterium (Burkholderia cepacia) may be present in these wipes and whilst this poses little risk to healthy people, it may cause serious infections or health complications in those with weakened immune systems.
What you should do?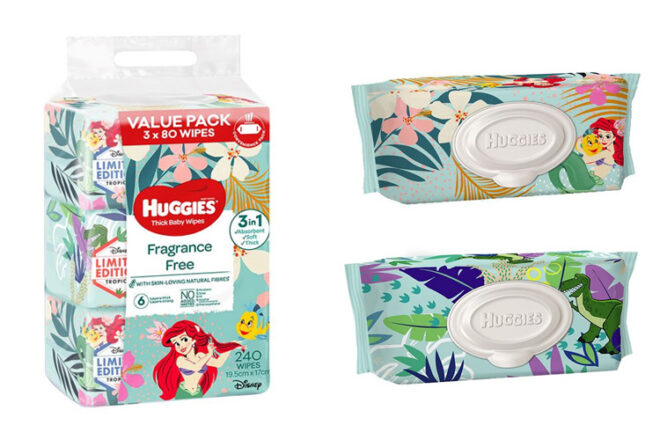 If you have these wipes at home, stop using them, take a photo of the batch number then chuck them in the bin. You can visit the Huggies website and fill out a form to apply for a refund, gift card or replacement.
The company have reassured customers that the issue is contained to the identified batch codes and are confident no other Huggies baby wipes are affected.