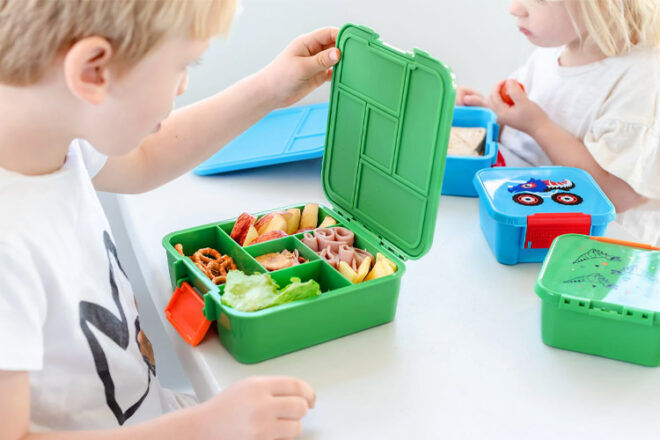 A kids' bento box is a fab investment for fussy eaters who like to keep foods separate for lunch.
The itty-bitty compartments make packing nude-food lunches a breeze and keep different foods in place throughout the day. Thanks to leakproof lids, the options with a bento lunch box are endless. Pair mini sandwiches with yoghurt, or fruit and veg with crackers and dip – the only limit is what the little sprouts will eat.
Bento lunch boxes come in a range of shapes and sizes so we've listed the main points to look for when buying a one plus a list of favourites available right here in Australia.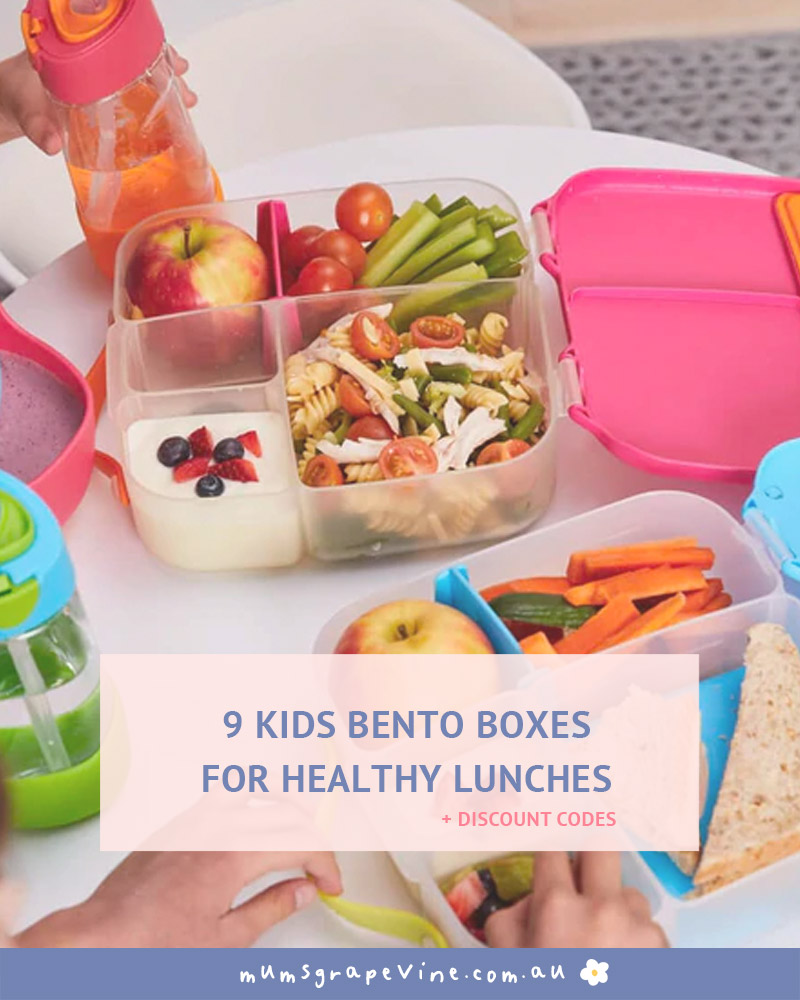 OUR PICK OF THE CROP
9 kids' bento boxes that keep food separate
With so many kids' bento lunch boxes on the market in Australia, it's hard to know where to start, so we asked the HUGE Mum's Grapevine Facebook community which brands they love the most. In no particular order, these are the kids' bentos they tried, tested and recommend.
** Some brands have offered exclusive offers for Mum's Grapevine readers. These offers may include exclusions and expiry without notice. Please direct all enquiries directly to the linked website.
Penny Scallan Kids' Bento Boxes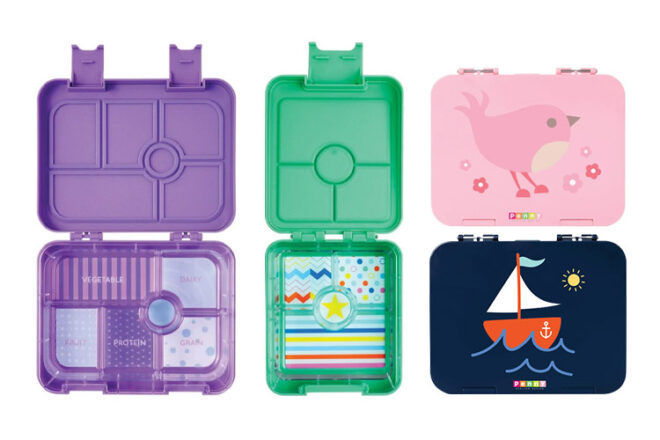 Durable, functional and big on fun, Penny Scallan bento boxes come in a choice of four and six-section styles, and each is dishwasher safe for easy care. We love that they fit perfectly inside the matching lunch bags available separately (from $29.95).
---
Bright Star Kids Personalised Bento Box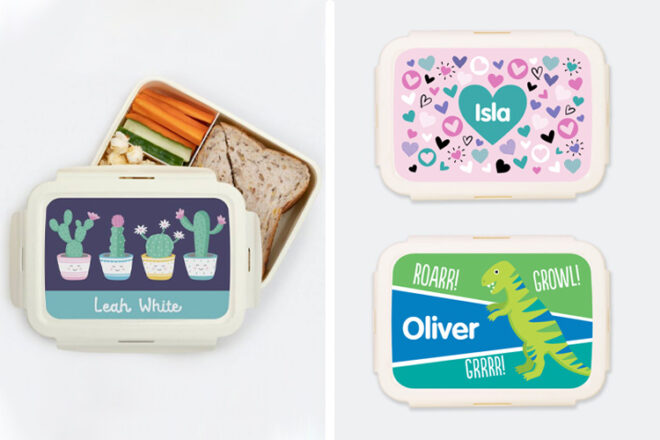 Customisable with your choice of design and name, Bright Star Kids bento lunch boxes contain three compartments, with plenty of room for a sandwich and snacks. We love that they come with a pint-sized plastic spork ($29.95).
Bright Star Kids Discount Code:
Use code 'MGV15' for 15% off storewide.
---
b.box Bento Lunch Box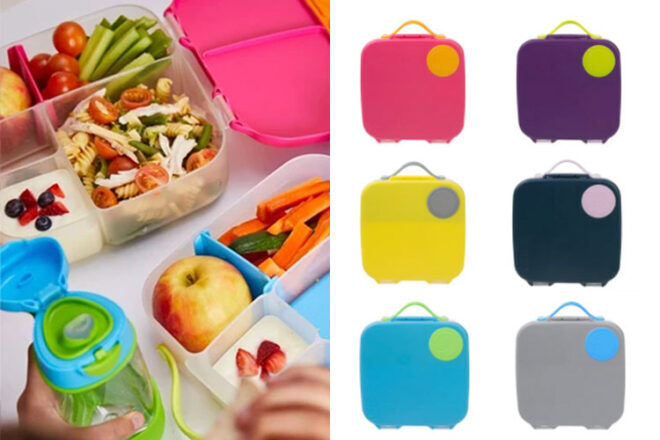 Bright, fun and massively flexible, the b.box bento box comes with a handy sliding diver to adjust sections to suit every meal. We love that each box features a removable cold pack for keeping food fresh and for longer ($29.95).
b.box Discount Code:
Use code 'BBOXMGV20' for 20% off full-priced bottles excluding licensed products. Limit one per customer.
---
OmieBox Hot and Cold Bento Box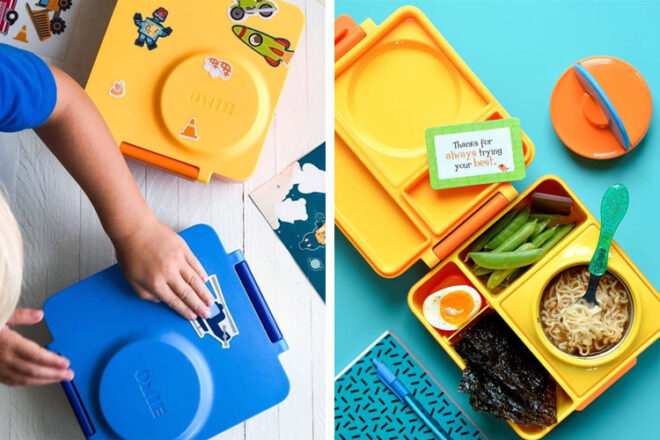 The first of its kind, the OmieBox is an insulated bento box that allows kids to store food at two different temperatures. We love that, thanks to this clever little creation, there's no need to pack hot food separately anymore. Brilliant! ($70).
---
Yumbox Lunchbox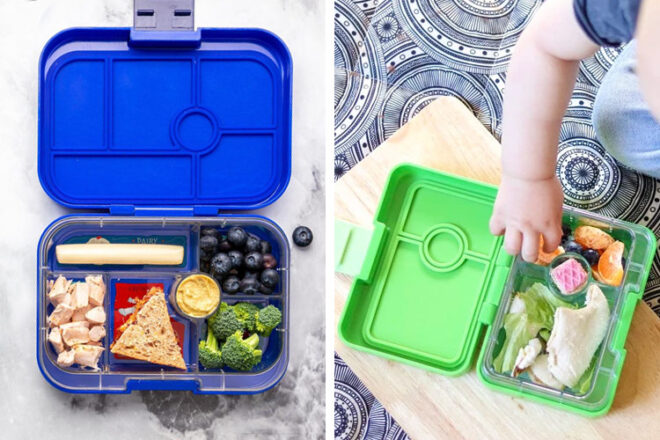 Designed with dietary guidelines in mind, Yumbox Lunchboxes are made from BPA free food-safe materials with a tight silicone seal so you can pack yoghurt and dips without leaks. We love that the compartment sizes help mums pack correct portion sizes (from $29.95).
---
Go Green Bento Lunchbox Set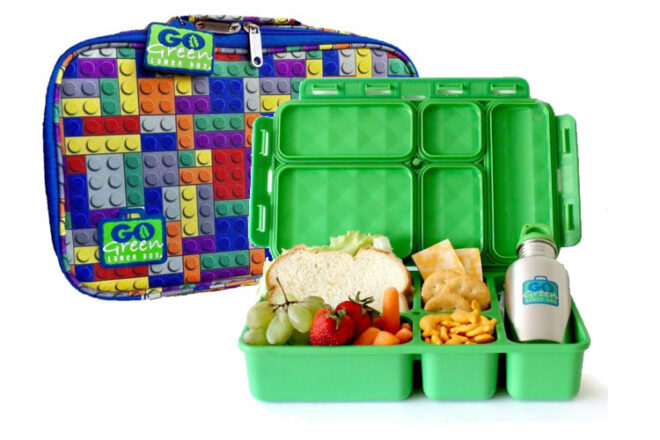 A complete lunchtime set, the Go Green bento box comes with a multi-compartment tray, insulated bag, ice pack to keep things cool and a stainless steel water bottle. We love the unique 'turn n lock' design which means you get a leak-proof seal between sections ($75).
---
Little Lunch Box Co Bento Boxes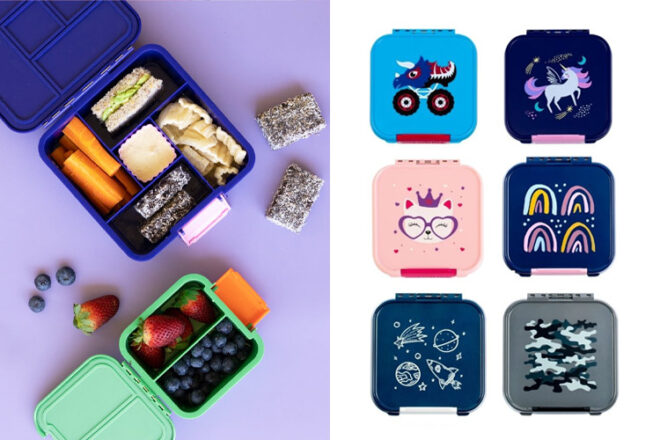 Available in loads of themes and colours the kids will love, Little Lunch Box Co bento boxes come in a choice of two, three and five-section layouts, each with leakproof sections. We love that there are no removable parts for the kids to lose (from $29.95).
---
Planetbox Stainless Steel Bento Box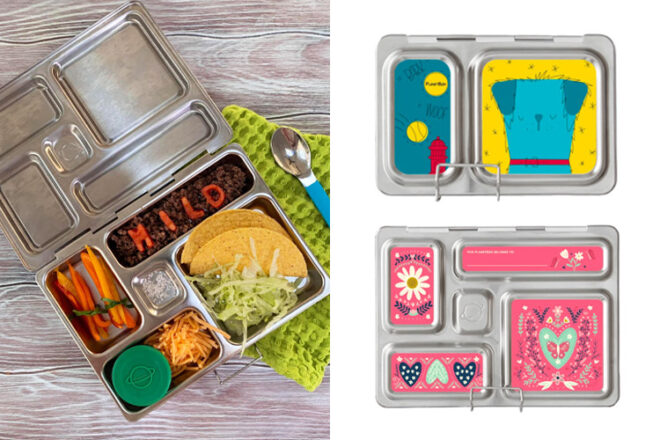 Sporting a toddler-friendly latch, Planetbox stainless steel bento boxes are lead and BPA-free, and come in three handy sizes; 2, 3 or 5 compartments. We love the fun design magnets and stylish carry cases, each sold separately (from $64).
---
PackIt Mod Bento Box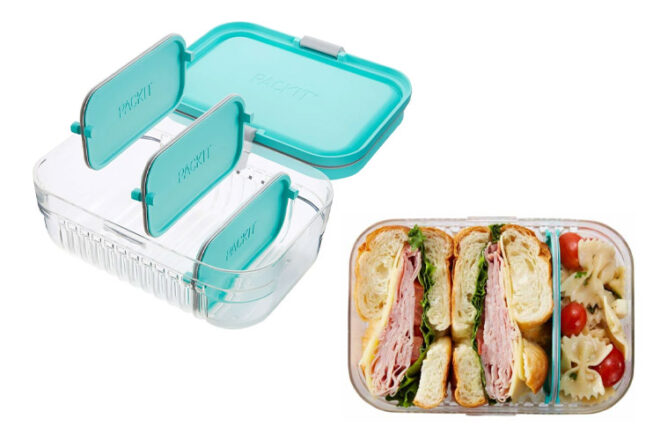 Available in two different sizes, PackIt bento boxes come with leak-proof lids and clever dividers that let you change the compartment sizes to suit your meal. We love that they are safe to pop in the freezer, microwave and dishwasher (from $29.95).
---
This article is lovingly curated by our editorial team and may include affiliates and/or paid inclusions, we would never recommend a product we haven't seen, used or tried ourselves. See our Disclosure Policy.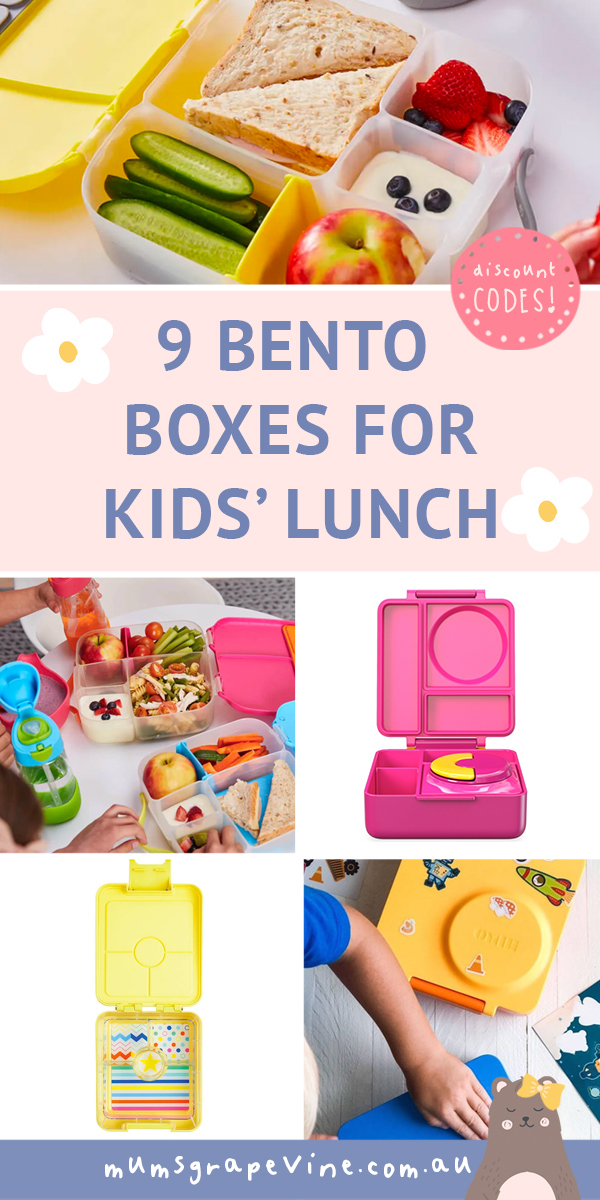 Know a kids bento box we should add to our list? Contact us and let us know, we're always happy to check out cool products and support new brands.
Thousands of Aussie mums in our Mum's Grapevine Facebook Groups are asking each other for recommendations on what to buy right now. And you can too! Join today.