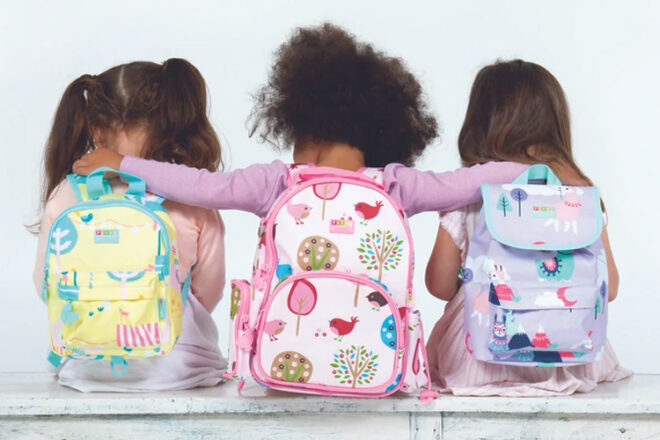 Change of clothes? Check. Water bottle? Check. Random treasures collected on the way? Check. When a toddler starts daycare or preschool, they also start needing their own backpack. And while a backpack as big as Everest looks cute on a little person, it's not exactly ergonomic.
Enter the toddler backpack. It's compact, yet roomy. Fun, yet practical, with a special place for that pebble they found next to the bus stop.
Things to look for when buying a toddler backpack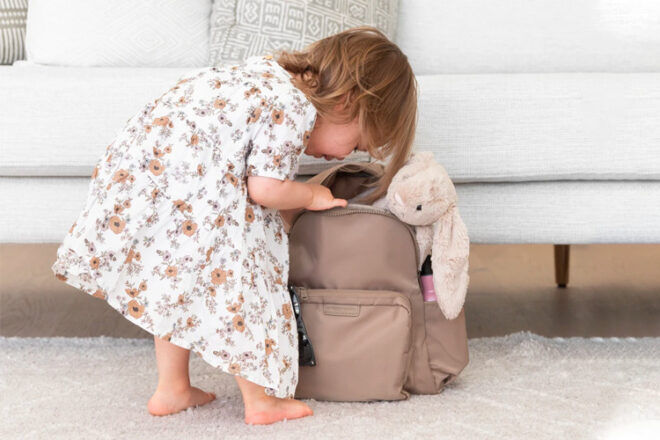 Here are some of the things to consider when looking for the best toddler backpack for daycare or preschool:
Size: Kids bags need to be big enough to carry everything wee ones need on a day-to-day basis yet small enough for them to tote from room to room. Keep your kiddo's height in mind before buying something too big.
Pockets: We all know how handy pockets can be. Look for a backpack that has designated spaces for certain items like pens, drink bottles and snacks. It will save them (and you!) rummaging for stuff at the end of the day.
Ease of use: Kid's bags get zipped and unzipped numerous times a day. Look for a toddler backpack with easy-grip tags for little ones to open and close with ease.
OUR PICK OF THE CROP
10 toddler backpacks for daycare and preschool
With so many toddler backpacks on the market in Australia, it's hard to know where to start, so we asked the HUGE Mum's Grapevine Facebook community which backpacks they love. In no particular order, these are the bags they tried, tested and recommend.
** Some brands have offered exclusive offers for Mum's Grapevine readers. These offers may include exclusions and expiry without notice. Please direct all enquiries directly to the linked website.
Penny Scallan Kids' Backpacks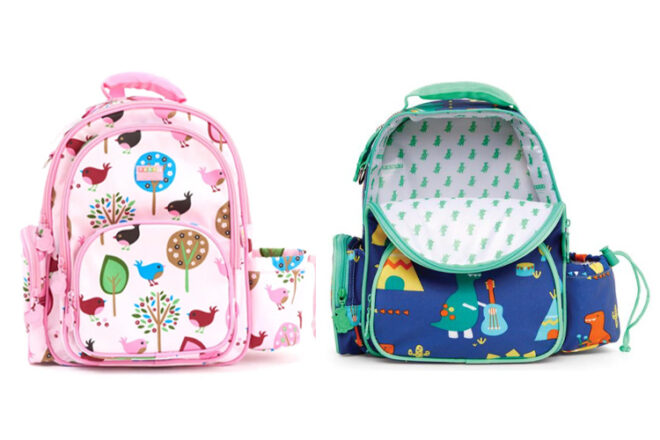 Packed with colour and cuteness, Penny Scallan backpacks have a roomy central compartment and adjustable shoulder straps. We love that they come in four sizes and feature a scratchproof and water-resistant coating to withstand years of use ($29.95).
---
Stokke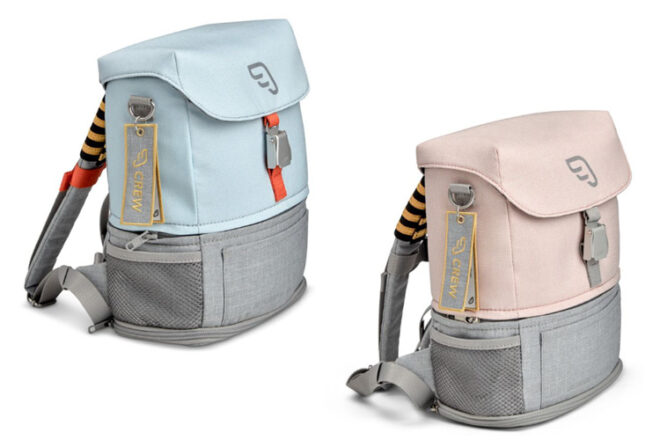 Lightweight and adjustable, the Jetkids by Stokke Crew Backpack expands with a single zipper to offer kids an extra two litres of storage. We love that it comes with a comfy seat pad and attaches to the JetKids by Stokke BedBox for weekend adventures.
Giveaway:
Win 1 of 3 JetKids by Stokke Travel Bundles including BedBox and Crew Backpack.
Enter here!
---
The Nappy Society Toddler Backpacks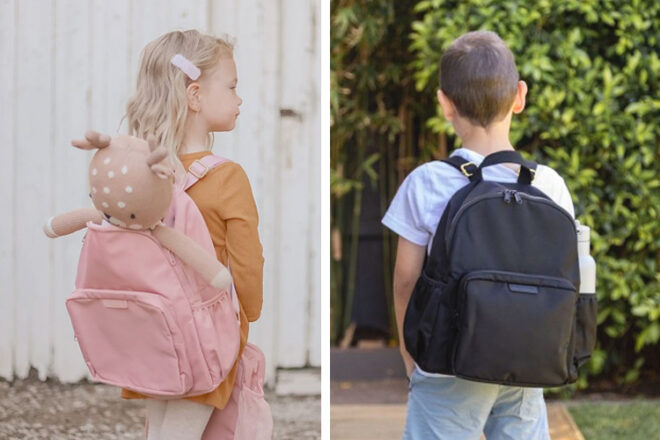 Scoring high in the style stakes, The Nappy Society backpacks are big enough for a day's supplies, yet compact enough for kids to carry on their own. We love the two elasticated pockets for water bottles, chunky zippers and the little handle for easy grabbing ($60).
The Nappy Society Discount Code:
Use code 'MGV15' for 15% off full-priced items storewide.
---
Josie Joans Kids' Backpacks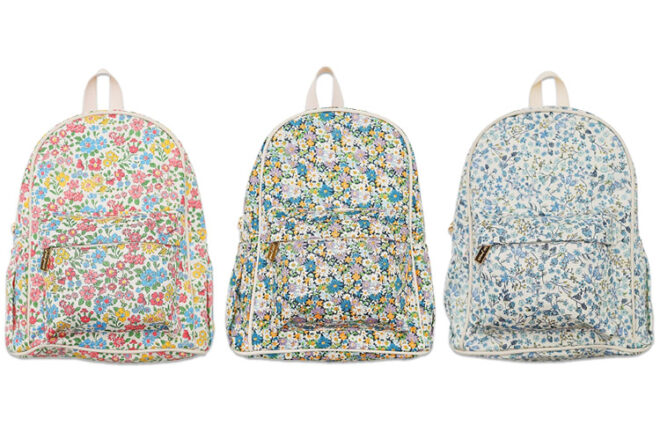 Exquisitely designed with signature fabrics, Josie Joans kids' adjustable backpacks feature a spacious water-resistant interior for easy care every day. We love the handy side pockets that make toting a drink bottle and an umbrella a cinch ($84.95).
---
Marmalade Lion Toddler Backpacks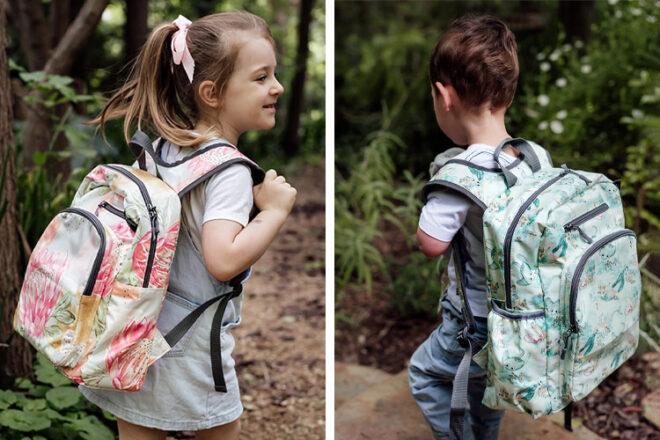 Practical and oh-so-pretty, Marmalade Lion backpacks feature a hardy zipper system and handy insulated front and side pockets for keeping drinks and snacks cold. We love that they come with Expect-A-Spill protection for easy cleaning inside and out ($76).
---
Babymel Zip and Zoey Backpacks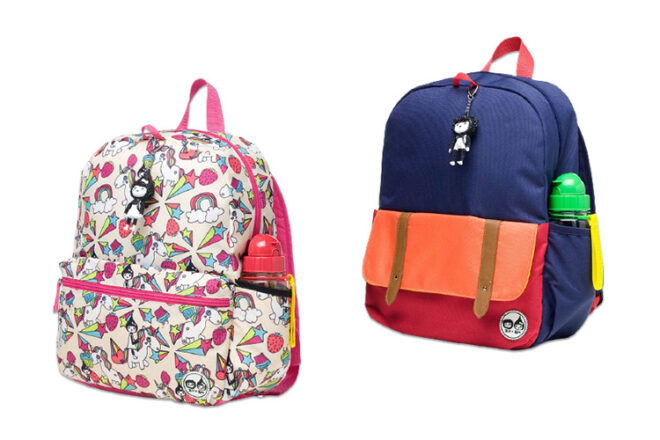 Perfect for every adventure, Babymel Zip and Zoe backpacks come with elasticated bottle pockets to keep drinks secure and padded shoulder straps for easy carrying. We love the handy write-on name tag for keeping belongings out of the lost property (from $34.99).
Babymel Discount Code:
Use code 'MGV15' for 15% off storewide.
---
Sunnylife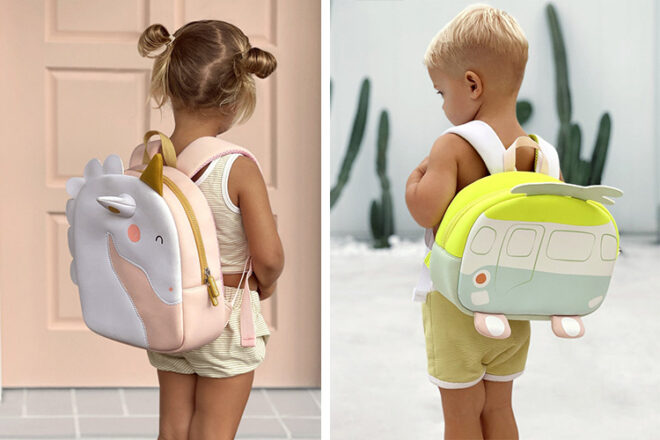 Ultra-lightweight and comfortable on little shoulders, Sunnylife neoprene backpacks are water-resistant, quick to dry and roomy enough to store a day's worth of supplies. We love the unique designs and adorable 3D elements for extra fun in their day ($44.99).
---
Sticky Lemon Kids' Backpacks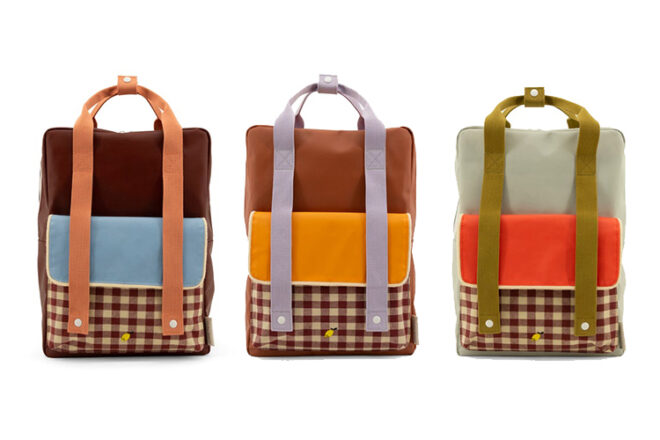 Made with love from recycled PET bottles, Sticky Lemon kids' backpacks are as friendly on the planet as they are on little backs and shoulders. We love the addition of waterproof lining for easy clean-ups and the adorable Velcro pocket for quick finds ($109).
---
The Animal Observatory Kids' Backpacks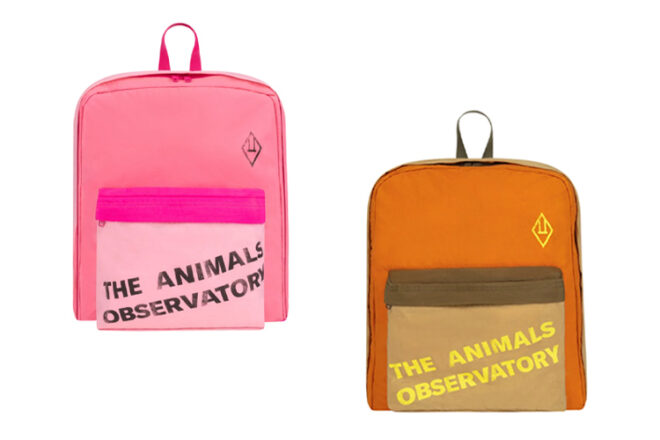 Packing bold colours, zip pockets and room for everything, The Animal Observatory backpacks definitely stand out in the crowd. We love that they are sustainably made in Europe and feature recycled hang tags and kraft paper packaging ($110).
---
Stella McCartney Colour-Blocked Backpack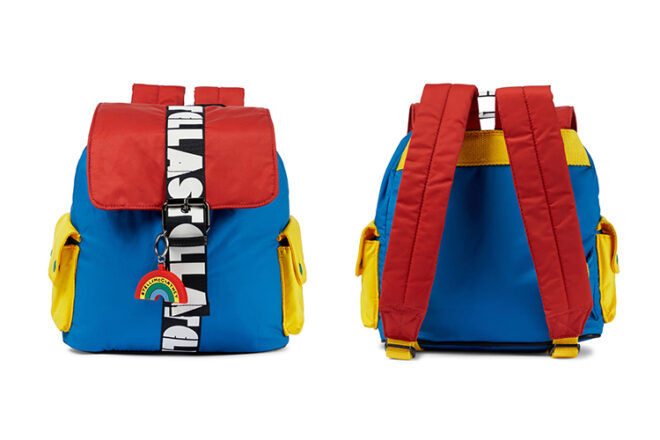 For something fun, vibrant and a little bit fancy, it's hard to go past this colour-blocked backpack from Stella McCartney. We love the drawstring top for squeezing in every single essential (and then some) plus the sweet rainbow charm ($260).
---
This article is lovingly curated by our editorial team and may include affiliates and/or paid inclusions, we would never recommend a product we haven't seen, used or tried ourselves. See our Disclosure Policy.
Know a daycare backpack we should add to our list? Contact us and let us know, we're always happy to check out cool products and support new brands.
Thousands of Aussie mums in our Mum's Grapevine Facebook Groups are asking each other for recommendations on what to buy right now. And you can too! Join today.