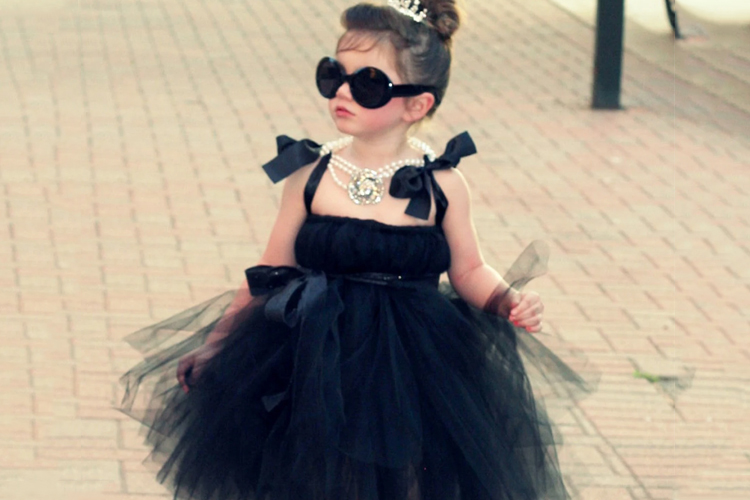 Celebrities – we just can't seem to get enough of them. We follow their pregnancy announcements, watch as their bumps grow and wait to see if they'll get swollen cankles like the rest of us (or is that just us?).
Things can get really interesting once bubba is born and they're given a name that seems so outrageous we can't help but be shocked, or one that is so stinkin' cute we wanna steal it!
Here are some of our favourite celebrity baby names, from the weird to the wonderful.
All hail – baby names fit for celebrity royalty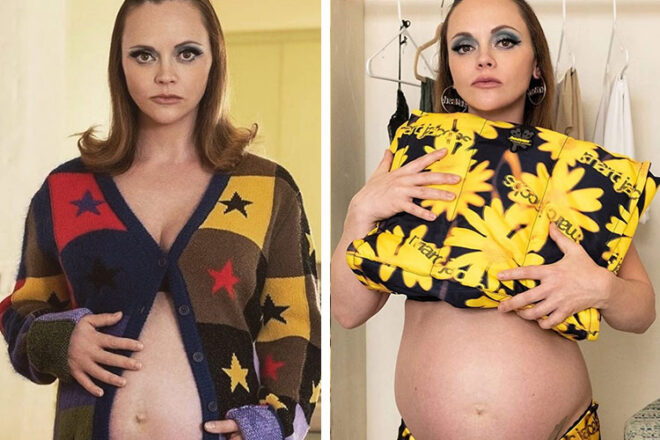 Cleopatra Ricci Hampton: There's a funny story with Christina Ricci's daughter's name. They had agreed on just Cleo, but her husband Mark announced her as Cleopatra in his excitement. "Cleopatra is good," she later said. "It's a queen's name."
Jermajesty Jackson: Son of Jermaine Jackson. There's really not much else can we say about this name except… well… nope, we got nothing.
Briar Rose Christensen: We love that Rachel Bilson and Hayden Christensen were inspired to name their daughter after the secret identity provided to protect Princess Aurora from Maleficent.
Reign Disick: His dad's nickname is Lord Disick so the name for Kourtney Kardashian's son is fitting. Other famous Reigns? Lil' Kim's daughter is Royal Reign – a double dose of regal!
Barron Trump: Donald Trump does seem to have a (ahem) healthy sense of self-worth, so it stands to reason he'd name his son a homonym for baron, meaning important person. Did you know 15-year-old Barron is now 6.7 feet tall?
Wonderful but weird celebrity baby names
X Æ A-12: If you're wondering how to pronounce the weird moniker that Elon Musk and Grimes' gave their son, it's X-Ash-A-12, Elon confirms.
Sparrow James Midnight Madden: Big sister's name Harlow (we love!), continues to rise in popularity, but Joel Madden and Nicole Richie's son's name, Sparrow, might just be a bit too out there for most people.
Pilot Inspektor Lee: Jason Lee, the dude in almost every Kevin Smith comedy, decided to name his boy after a song by band, Grandaddy, which featured the title, He's Simple, He's Dumb, He's the Pilot. Hmmm, maybe not so funny.
Speck Mellancamp: John Mellancamp certainly wasn't inspired by his song title, Jack and Diane, when he named his son, Speck Mellancamp. His other children are named Justice, Teddi Jo, Hud and, believe it or not, Michelle. Go figure.
Lazer Lee Louis Pentz: DJ Diplo and Kathryn Lockhart named their son Lazer, reported to be in homage to Diplo's side project Major Lazer.
Ace Knute Johnson: Jessica Simpson might have taken inspiration from her nephew's unusual name, Bronx Mowgli, when she named her son, Ace Knute.
Apple Martin: When Gwyneth Paltrow and Chris Martin named their daughter after the iconic fruit the world united in a collective GASP. Then Gwyneth explained, "It conjured such a lovely picture for me – you know, apples are so sweet and they're wholesome and it's biblical – and I just thought it sounded so lovely and…clean!"
Celebrity baby names inspired by botanicals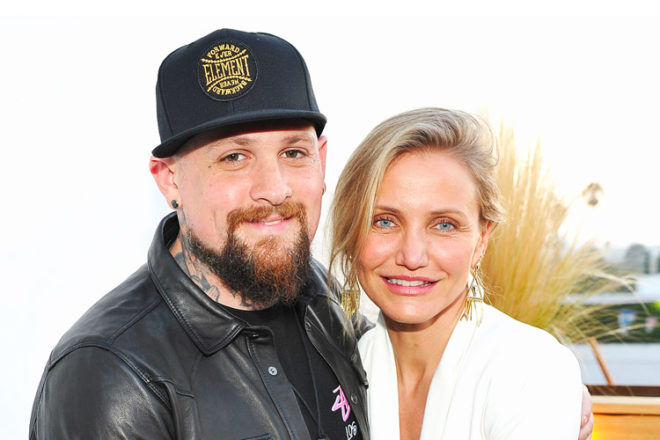 Raddix Chloe Wildflower Madden: There's something about Cameron Diaz and Benji Madden's daughter's name. Fans speculate that Wildflower is a nod to good friend Drew Barrymore, who's autobiography is called the same.
Blue Ivy Carter: After music's power couple, Bey and Jay, named their princess, Blue Ivy, they notoriously tried to trademark her unique name to stop people trying to profit from it.
Daisy Dove Bloom: Megastars Katy Perry and Orlando Bloom gave their daughter a name that's floral, feathers and oh-so-sweet. Speaking of sweet, did you know they allowed UNICEF to announce the birth?
Thunder Bolt: When you're one of the world's fastest men, naming one of your twins Thunder is par-for-the-course, right? It almost makes the other twin, Saint Leo, sound normal. The twin boys are siblings to Olympia Lightening Bolt.
Poppy, Daisy and Petal Oliver: Jamie and Jools Oliver have made a name for themselves with their choice of all-natural monikers – including three daughters named after flowers. In keeping with the outdoorsy theme are sons River Rocket and Buddy Bear.
Fuschia Sumner: Sting's eldest daughter shares her name with the pink and purple flower which is also a striking colour name.
Huckleberry Grylls: Famous British adventurer, Bear Grylls, has a pretty unorthodox name himself, and there are no doubts his son is destined to follow in daddy's adventurous footsteps with the name, Huckleberry. Huck is a nice shortened version.
Other uber-cool celebrity baby names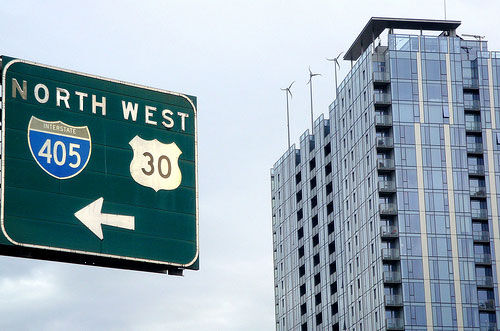 North West: When your parents are Kim Kardashian and Kanye West, a normal moniker just won't do. Destined for super stardom, North is named after the highest point in the sky. We love her sweet nickname, Nori.
Aleph Millepied: The force is definitely with Natalie Portman and Benjamin Millepied's son. The Hebrew name means 'chief, number one' and in the Kabbalah relates to the origin of the universe.
Bingham Bellamy and Ryder Robinson: Actress Kate Hudson and musician Matt Bellamy called their son, Bingham Bellamy – it does have a certain movie star ring about it, doesn't it? Her other son, with first husband, Chris Robinson, has one surefire rock star name, Ryder Robinson. Rock on!
Amaya Josephine Hargitay: Law & Order star, Mariska Hargitay, named her daughter Amaya, meaning 'night rain'. A little different, but definitely one of our favourite celebrity baby names.
Valentina Paloma Pinault: When you are movie goddess Salma Hayek and you have a baby with billionaire, François-Henri Pinault, you can pretty much name your baby anything you want. We quite like the European-sounding moniker, Valentina Paloma.
Ocean Whitaker: Forest Whitaker explained that he named his son Ocean because he wanted his destiny to be expansive – pretty darn cool. Forest's other children also have unusual names – there's Sonnet Noel, True and Autumn Whitaker.

Rumer, Scout and Tallulah Willis: Back in the 80's, when Demi and Bruce were Hollywood's 'it couple', they had three kids: Rumer, Scout LaRue and Tallulah Belle. They've certainly more common over time and we've grown to love the name, Scout. Bruce's children with his second wife, Emma Heming, have the more traditional names, Evelyn and Mabel.
---
Read next …
Trying to choose the perfect baby name for your little one? Find hundreds of inspirational and unique baby names in these next articles:
Join our Facebook groups
Join one (or four!) Mum's Grapevine Facebook groups and chat with other mums due at the same time as you. We have over 20 groups to join!
Click here >> Mum's Grapevine Facebook Groups << and find your group today!