6/6 of mums would recommend Comfy Koalas to their friends
Is there anything more precious than new baby skin? While some babes enter the world blemish-free, there are other tiny bundles with skin so delicate it's more prone to nappy rash.
This is where Comfy Koalas Eco Nappies are a complete game-changer.
Owned by a Sydney mum and dad duo, Comfy Koalas use highly absorbent, natural and biodegradable materials. They won't irritate little botties as other chemical-laden nappies do, and they make tidy work of containing baby's business.
Available online at Comfy Koalas with free shipping.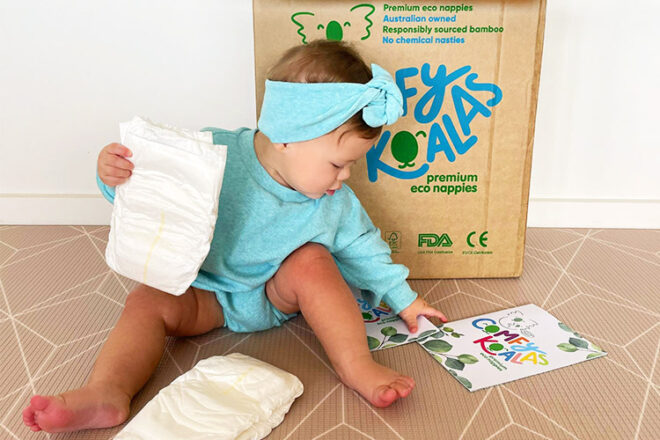 Five reasons to consider Comfy Koalas Eco Nappies:
Brillant for sensitive skin
There are absolutely no nasty chemicals in Comfy Koalas Eco Nappies. The top and back sheets are hypoallergenic bamboo fibre and there's a smooth aloe liner to keep nappy rash and flare-ups at bay.
Good for the environment
Yes, they go into landfill, but being made from biodegradable materials means they won't be there forever. And the new compostable packing is a welcome addition.
Designed with parents in mind
Designed from the bottom up (pun intended) there's a handy wetness indicator, super-sized tabs for wrigglers, and a higher than average back and anti-leak guards to hold it all in.
They do what they say they are going to do
No nappy can ever guarantee they won't leak 100% off the time, but bamboo fibres are super absorbant and each Comfy Koalas Eco Nappy has been shown to hold up to 310mls. That's a lot.
Available online in four sizes from 3kgs and up at Comfy Koalas PLUS shipping is free.

But don't take our word for it, we asked six mums from the Mum's Grapevine Facebook Groups to road-test Comfy Koalas Eco Nappies with their bubs, and here's what they had to say:
Rachel Horne, mum of Isabella
'They lasted overnight for us with no leaks'
We are a family who aims to be as green as possible, using a mix of cloth nappies and more environmentally friendly disposables when needed. We try to balance being eco friendly with the needs of a busy family.
What appeals about these is that all the packaging is also compostable. Another plus is that unlike many of the other eco disposable brands it has a urine indicator strip.
I make long, skinny babies and it can be a struggle to get a tight fit on the legs. Not with these nappies, the fit is strong! They are nice and high at the front and back, which helps with containment. I was initially a little wary as the smallest size is 3-8kg, which is a larger range than many brands. However, they fit really well even as she grows.
My daughter has inherited the family bowels. I had hoped she would get my hair, but nope – explosive poops. Normally, disposable nappies do not contain mess of this volume, forcibly ejected. But I am at the end of a months trial of Comfy Koala eco nappies and have been pleasantly surprised by the lack of poop-coated laundry I have to wash.
It's great to find nappies that contain no harmful components. They definitely are top of the list of eco-disposables that I have used.
Highly recommend them if you are looking to try a more environmentally friendly nappy.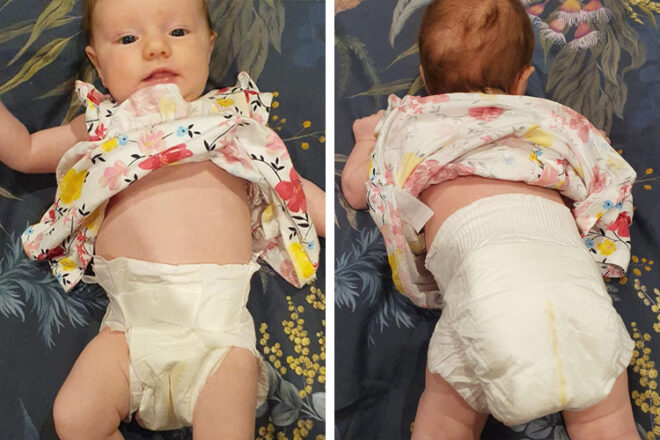 ---
Steph Fisher, mum of Henry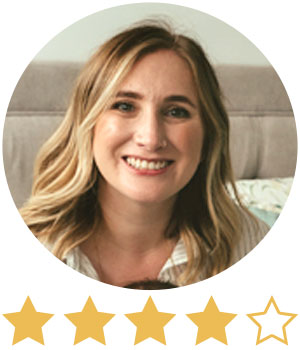 'Both my partner and I love that they get delivered to the house!'
I've felt really conscious of the environmental impact that single-use nappies have on the world and the addition to landfill. I've also felt completely overwhelmed with the idea of reusable nappies, so these nappies feel like a good middle ground.
The nappies themselves are quite soft and thin, making them surprisingly absorbent. We went away for the weekend and the nappy survived a 2 1/2 hour drive, and then a subsequent two-hour sleep without a leak.
Henry has had no nappy rash despite wearing the nappy for an extended period of time as he has started sleeping through the night, and I am NOT going to wake him (or me) if I don't have to.
We have had a few poonamis and back door explosions, but we feel that this could be due to his age (three months) and stage of his development as he's not pooping every day, and then having a bigger poo every few days.
I liked the wetness indicator on the nappy. Other eco brands that we have tried don't have that.
All in all, we've been quite happy with the Comfy Koala eco nappies and would definitely recommend them if you're looking for an eco alternative.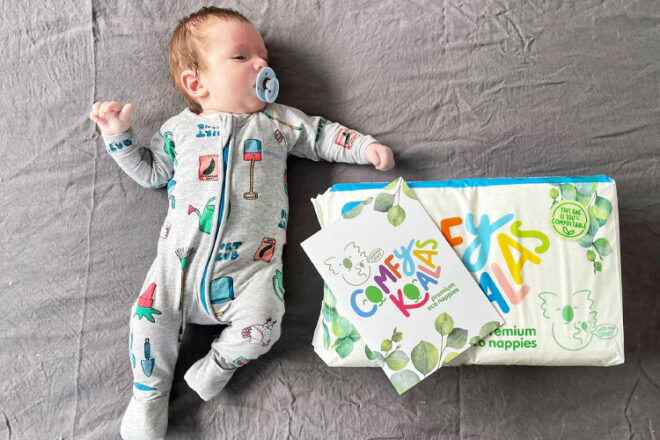 ---
Stephanie Reid, mum of Felix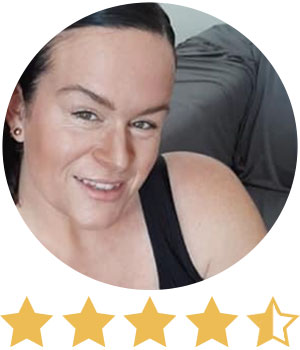 'Great absorbancy, AND kept the poonamis contained'
Ladies, after four bubs, there are certain things you get to know a lot about – one of those things for us is nappies. over the last 18 years, we have tried a lot of brands, both, traditional terry towel cloth, disposable and the new cloth nappies.
We have just been trialling for the last few weeks the Comfy Koala Eco Nappies and can honestly say we are definitely impressed. These nappies are not only great for the environment but do a great job at holding all the wee and poo of our little boobie monster, Felix.
And you know how they say bubs either poo ten times a day or poo once every ten days, well this boy poos every nappy change and it is always huge, but since using these nappies we have had no poonami explosions and no nappy rash – the bamboo must just grab all that moisture and pull it away!
Felix has slightly sensitive skin, and these are made from bamboo and all-natural products, so no nasties for his little baby bum! And he has just started sleeping for up to six hours through the night and they have held all that wee while he sleeps and his bum felt dry!
I love that even the packaging is compostable – how good is that! They also deliver these nappies directly to your door so no need to have to cart all four kids in the car to go shopping, cause let's be honest, who has time these days? I know I would rather be spending time with my babies than grocery shopping!
A little pricey, but definitely worth the money. Will be buying them again!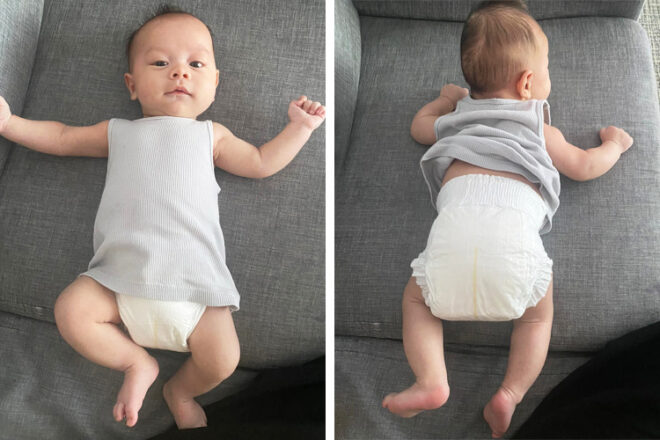 ---
Elloise Watson, mum of Sage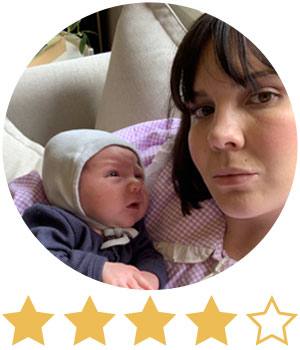 'I loved the soft feel and the fact that they're eco-friendly'
After hearing lots of great things about Comfy Koalas from a friend (and feeling major guilt about all the nappies that have gone straight into landfill in the previous weeks), I've had the opportunity to road-test them myself!
I was surprised by the high-quality feel of Comfy Koalas nappies! They were extremely soft and the tabs are super sturdy, holding the nappy in place at all times on my wriggly boy.
My boy has broken out in a nappy rash from other brands but his skin didn't have any reaction at all from the Comfy Koalas, if anything it cleared up.
We also love that they don't have the usual pattern on them so it doesn't clash with his clothes if we have him in just a shirt or singlet on a hot day!!!
The downside for me would be a couple of leaky poops, but I honestly feel bubs legs are just a touch skinny for the small size and we wouldn't have this problem in say a week or two.
They are a bit pricey but I feel like they're well worth the investment.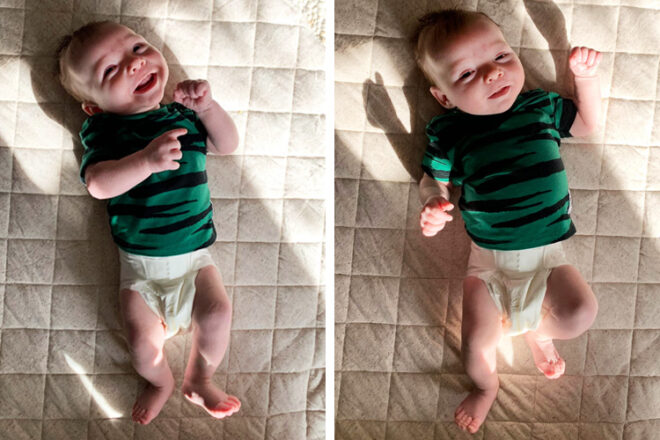 ---
Anne Russell, mum of Sienna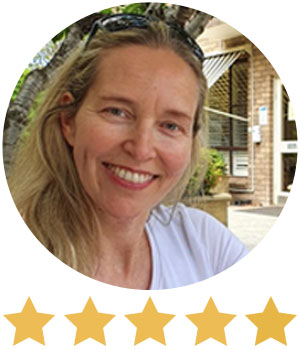 'My baby hasn't experienced any rash with the Comfy Koala eco nappies.'
With my 1st baby I had tried cloth nappies but ended up having to change him like five times in one morning and it would go through the clothes, nightmare. Last night, the ultimate test: my bub slept (for the first time, woop!) 10pm-4am and the nappy hasn't leaked.
Two nights ago she slept for 7hrs, 30 minutes in one go and the nappy was full but didn't leak.
They are apparently dermatologically tested for sensitive skin and my bub doesn't seem to have any rash.
I like that each nappy isn't bulky so when you pack them they don't take a lot of space. And I really like the large flaps, making it easy to put on my wriggly baby. And I liked the line that shows the wetness indicator.
You can get them via a subscription which means you don't run out and no need to go to shops.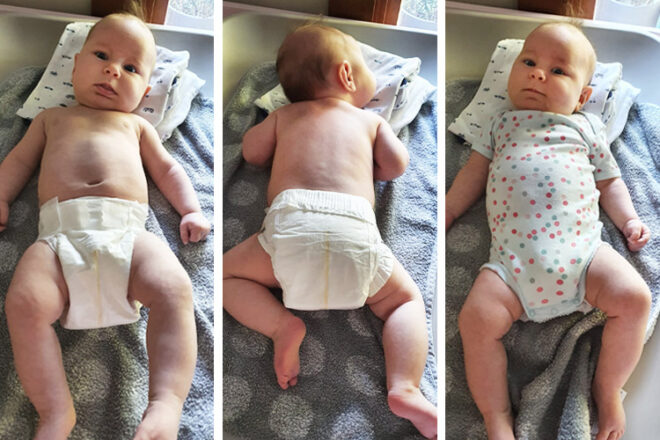 ---
Carly Forbes, mum of Olivia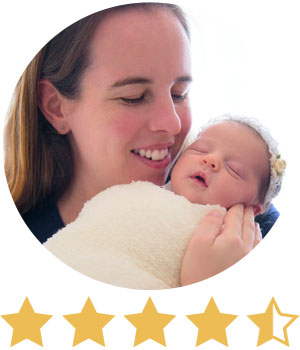 "It's like she's sitting on a cloud"
We used Comfy Koalas part-time with cloth nappies and they held the wee so well.
These nappies are beautiful, so soft and gentle on her little tooshie, it's like she's sitting on a soft cloud. And I love they're not made of harsh products like other brands.
Olivia went through a stage of drinking a lot, flooding her other cloth nappies but the Comfy Koalas held every drop. And the tabs are so strong and didn't catch on any precious baby clothes either.
I only wish they had a way to tell which is front or back, especially during night changes!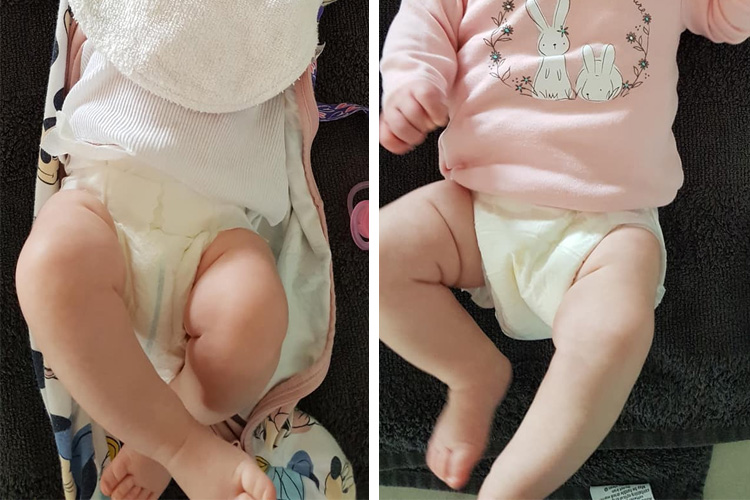 ---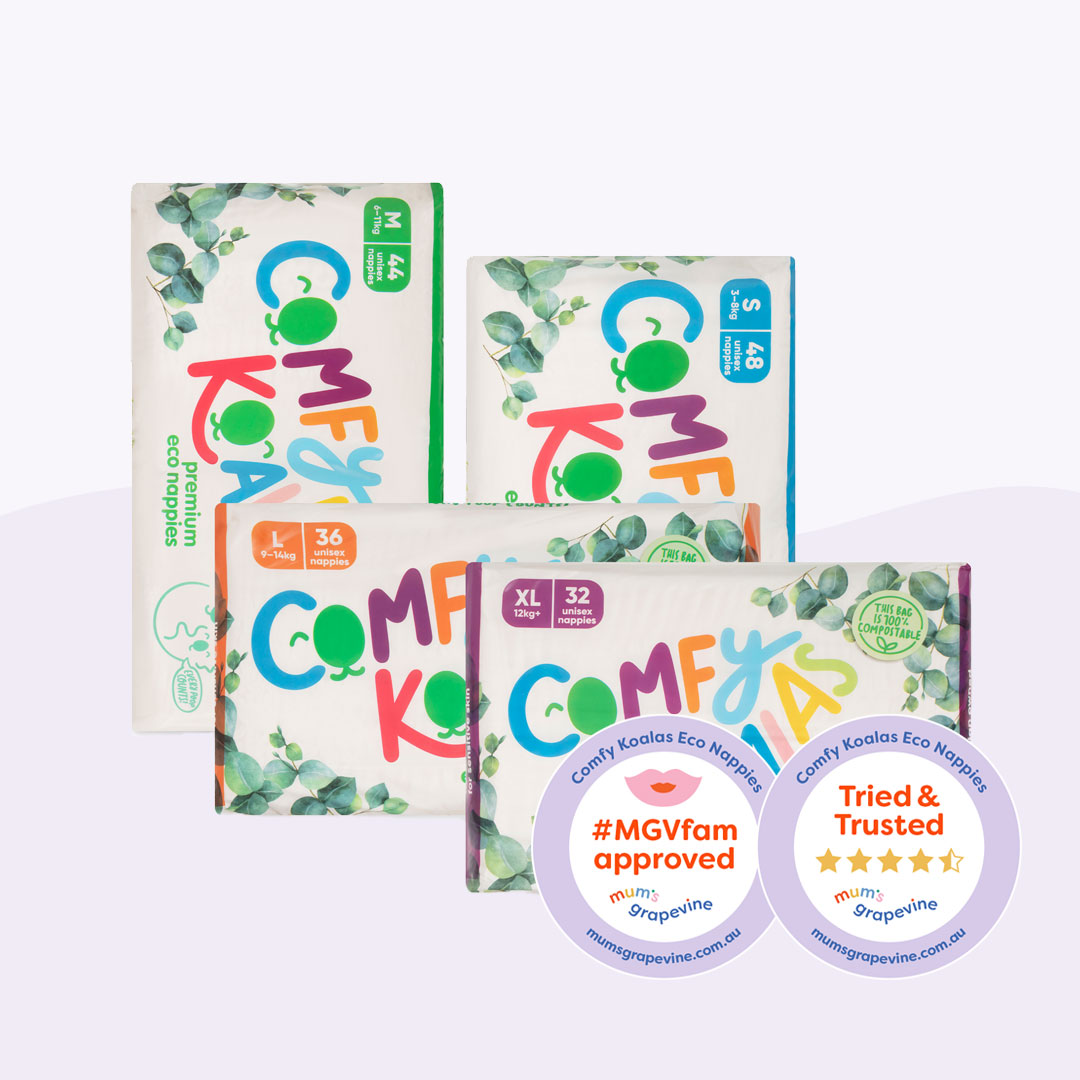 ---
Comfy Koalas Special Offer
For a limited time get 30% off your first order of Comfy Koalas Eco Nappies.
Life-time free shipping, perfect fit guarantee PLUS no lock-in contracts.
Use code GRAPEVINE30.
Available online in four sizes from 3kgs and up at Comfy Koalas.