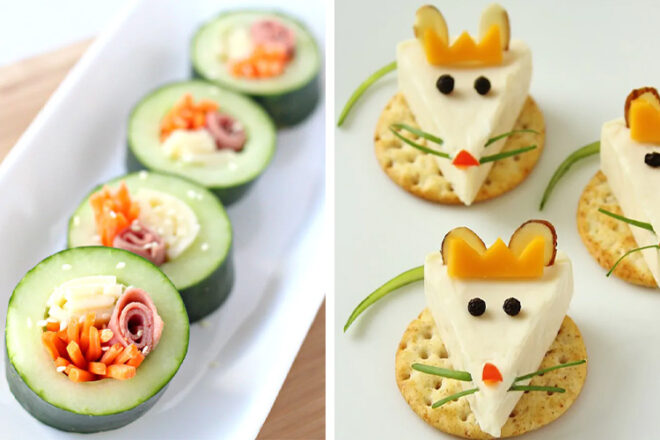 Whether your tot is a fussy eater or food fiend, adding some fun to lunchtime is sure to keep everyone happy – and full! Think of it as a twinkle-in-the-eye when they open that lid – which should hopefully translate to happy-in-the-tummy.
Get your creative chef's hat on with these super inventive and scrumptious lunchbox ideas. In no particular order here are our favourites:
Hungry, hungry hippo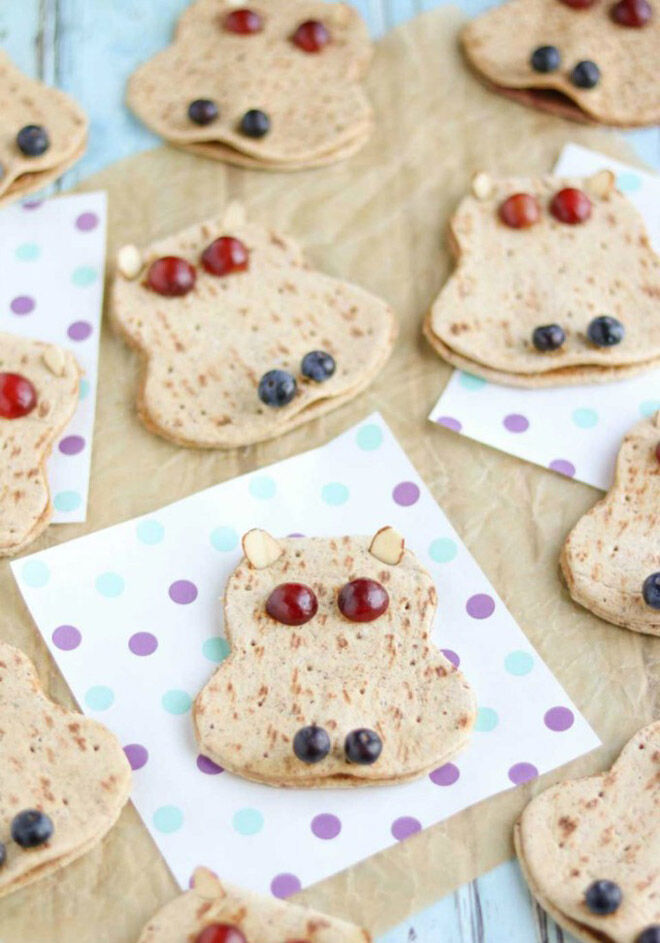 Say hello to the Hungry Hippos. These adorable little snacks are super healthy and can be tailored to your little one with their favourite filling.
Sushi please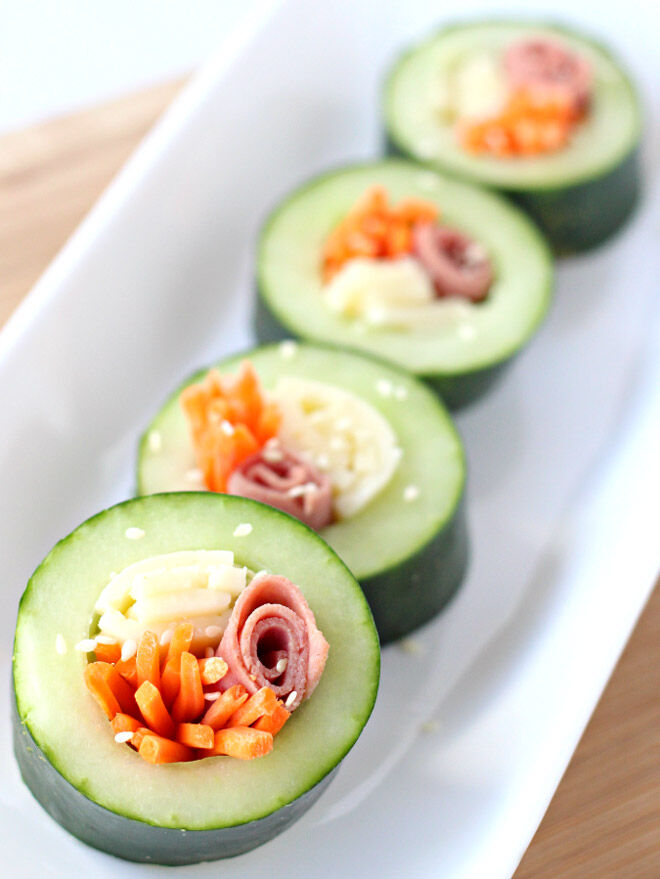 Sushi is no longer a mummy only meal. Check out this Easy Cucumber Sushi for Kids recipe to give the kidlets a trendy lunchtime treat. Packed with vegetables and their favourite centre fillings, these tick all the boxes.
All the colours of the rainbow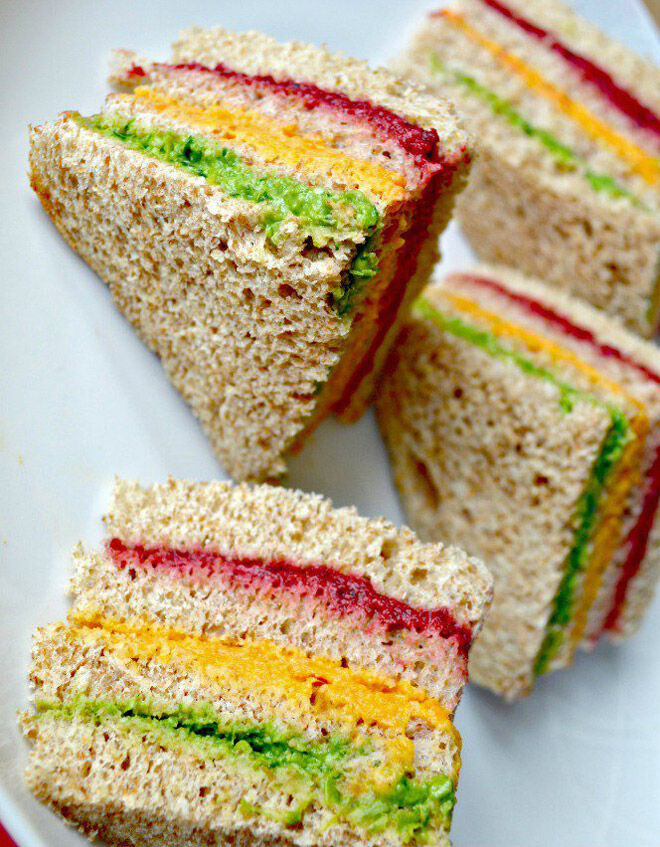 Add some colour to their day with these Healthy Rainbow Sandwiches. Deliciously simple, colour cream cheese or soft goat cheese with your favourite coloured ingredients and work in some hidden veggie. Bonus!
Seeing stars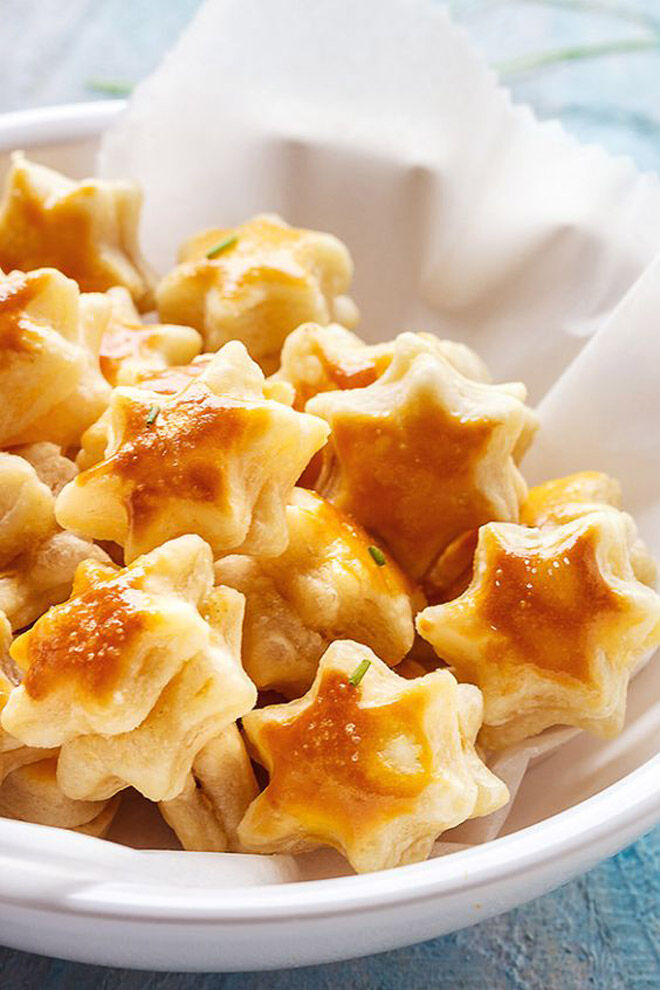 Parmesan Puff Stars will shine bright in any lunchbox. These bite-size beauties have only 3 ingredients so it's easy to pump out plenty to go around. A fantastic lunch box idea for snack time.
Mousey fun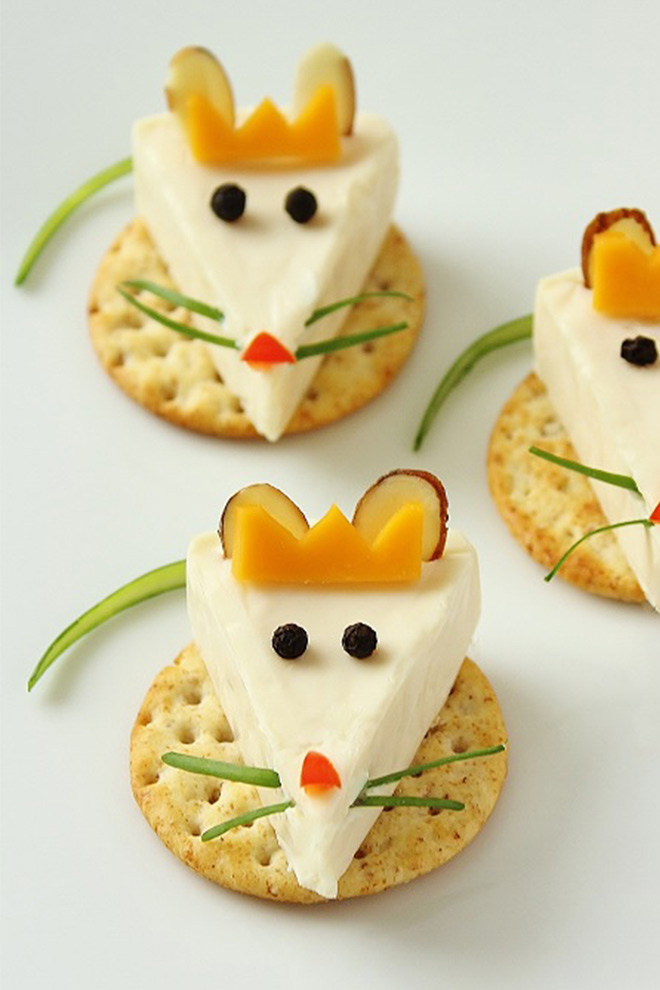 These Mouse King Cheese Bites won't just get nibbled, they'll be devoured. Featuring iconic soft cheese wedges on a sturdy cracker base, it's a snack we'll be reaching for too.
Brilliant butterflies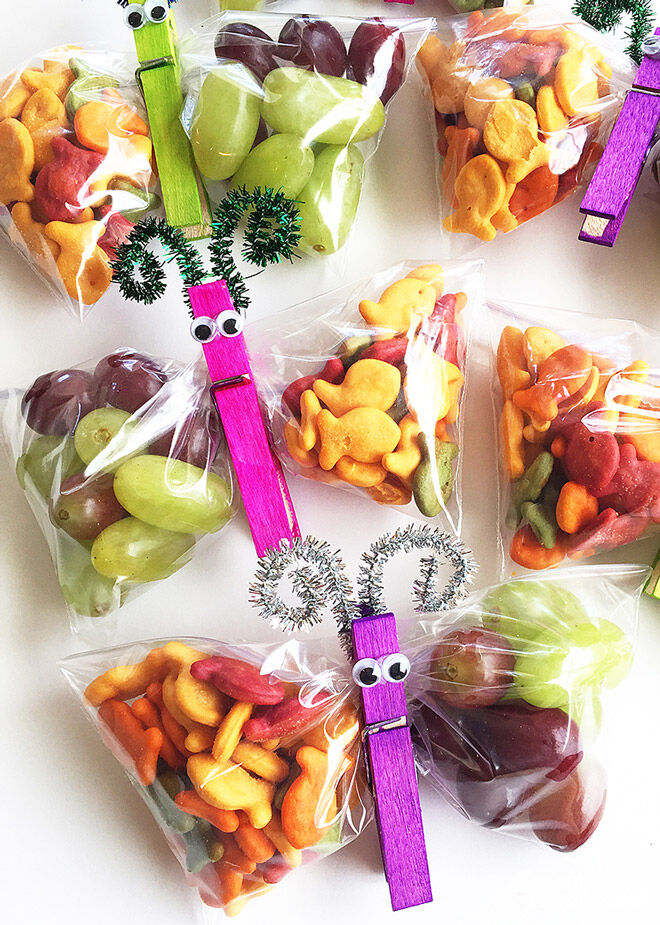 Fruit on one side and savoury on the other or mix it all in together, these Butterfly Snack Bags will fly out of your kiddos lunchbox. Also makes a great alternative to sugary party bags.
Sandwich sticks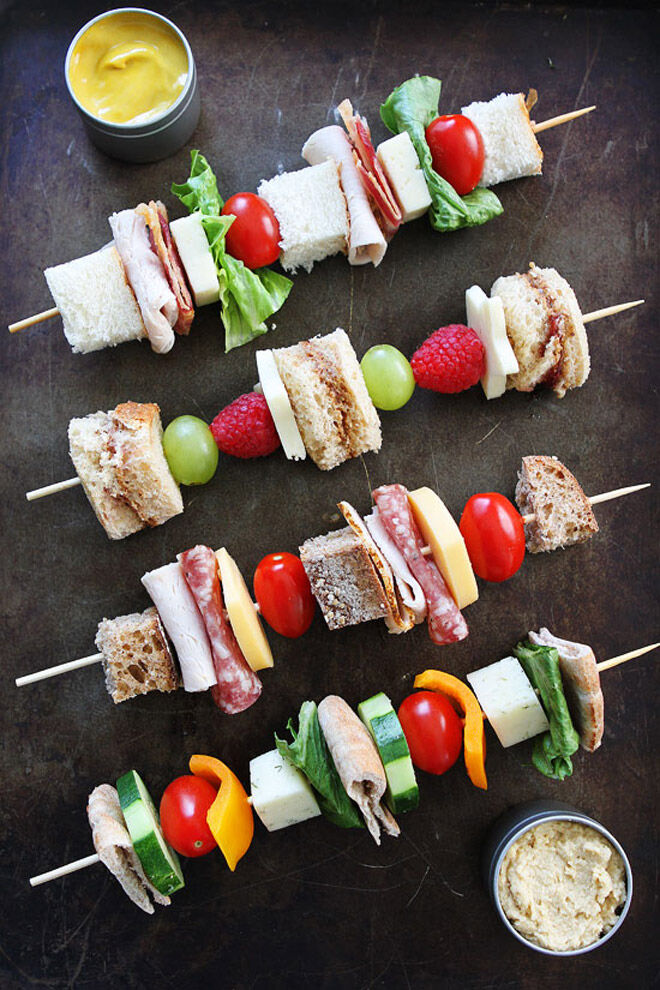 Food is more fun on a skewer and these Sandwiches on a Stick are no exception. They're also perfect for using what you've got on hand in the fridge. Half a punnet of cherry tomatoes? No worries.
Cute critters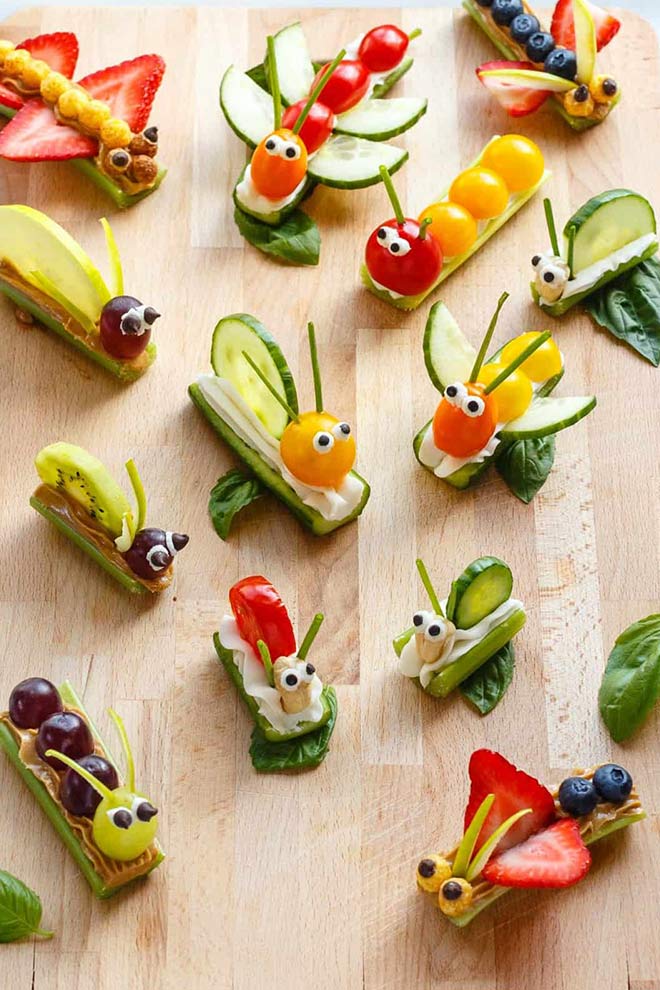 Here's a lunchbox idea that appeals to all critters great and small! They'll be spoilt for choice with these adorable Fruit and Vegetable Bug Snacks. Best of all they're super healthy giving them a natural buzz all day long.
Immunity boosters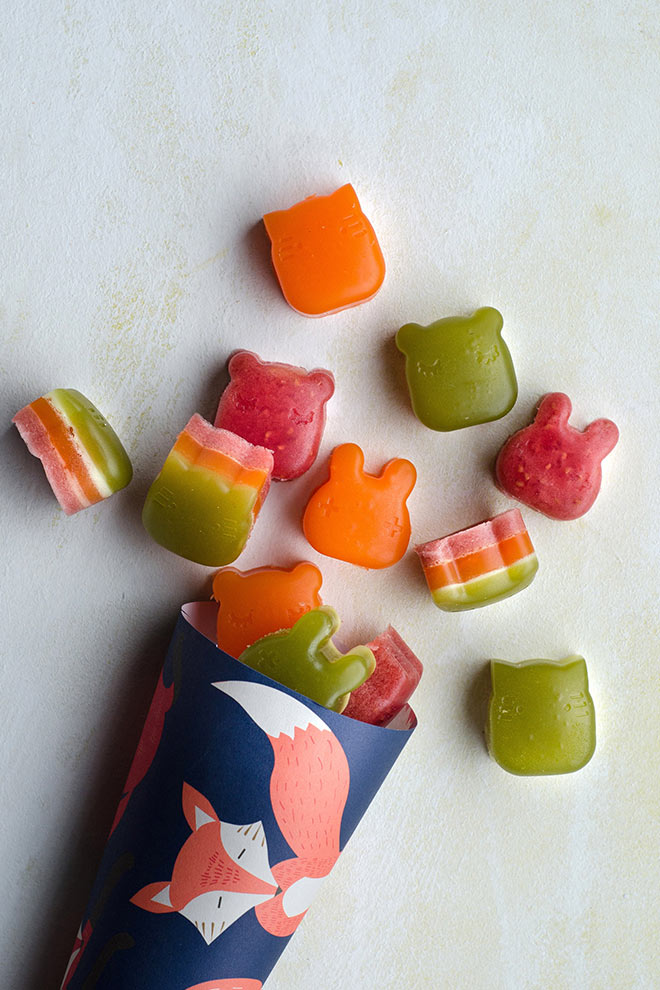 A fun way to boost their immunity, pack one of these Rainbow Gummies in their lunch box for a treat their body will love! They can be stored in an airtight container for up to a week – given they're not all eaten first!
Donut miss these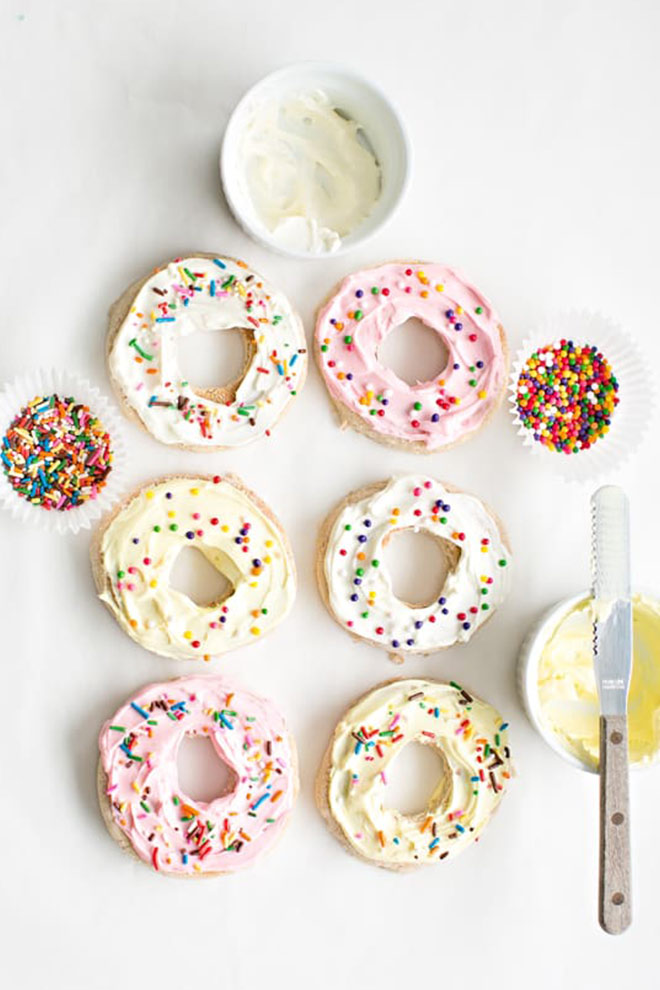 Our eyes deceived us too, but they're actually Healthy English Muffin Donuts. Get the kids involved by letting them sprinkle their cream cheese 'frosting' with a topping of their choice.
Spiders to make you smile
These cute Spider Crackers are scarily easy to assemble and will be something they'll be happy crawling around their lunch box come meal time.
Apricot n' oats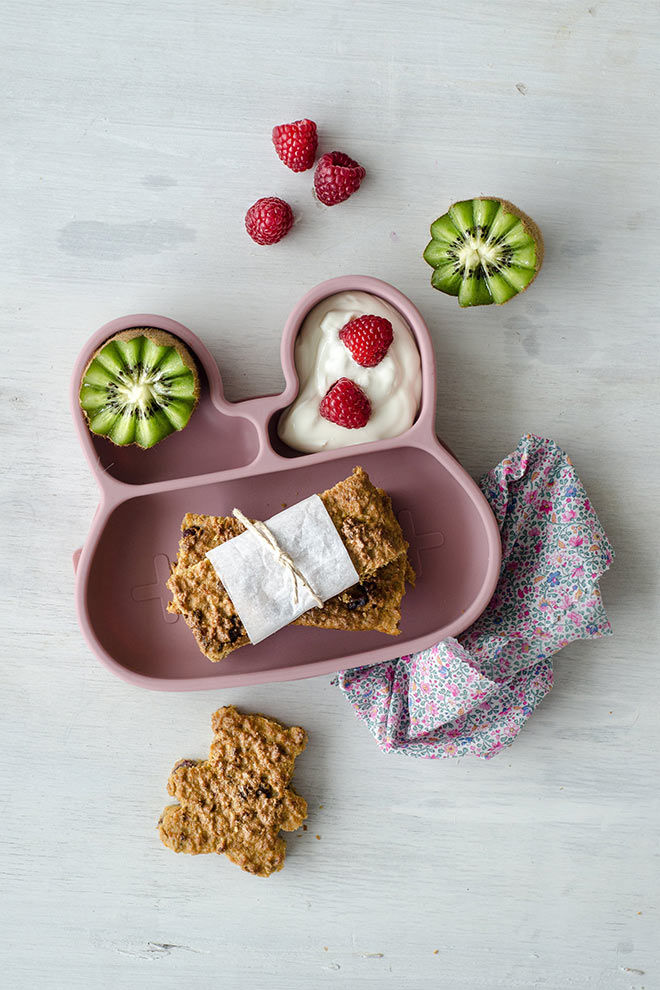 Keep them as bars or cut them into shapes, these Healthy Apricot Oaty Bars are perfect lunch box companions for the whole family. Filling and nutritious, make a batch and pass them round.
Apple umbrella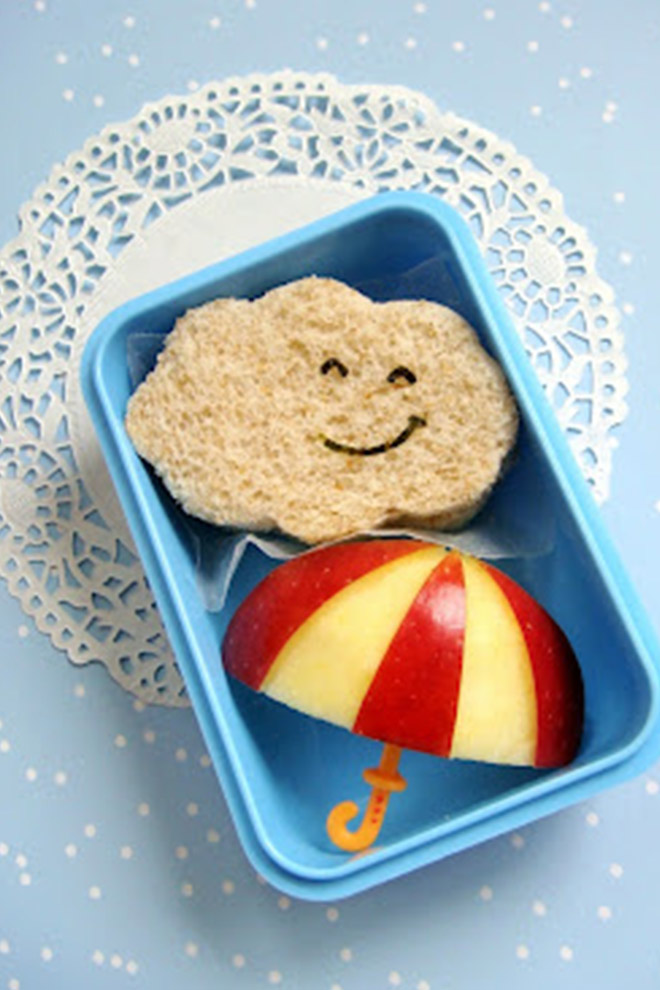 This carb and fruit combo is done cute with this impressive but easy Apple Umbrella. Paired with a cloud-shaped sandwich it's a delightful and healthy at the same time.
Stamped sandwiches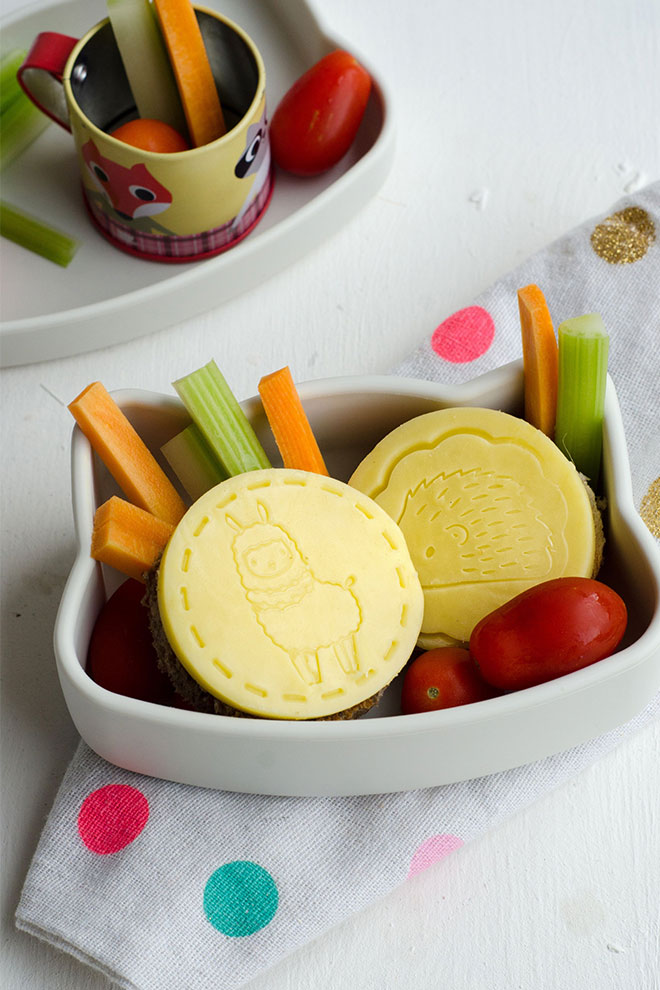 Check out this fun way to present a sandwich – with cheese on the top stamped with cute characters! Add some vegetable crudités and you've just packed them a healthy Insta-worthy lunch.
---
Discover fun school gear …
If you're after more helpful products for school, you're in the right spot. From drink bottles to bento boxes, our lists include Australia's most coveted brands and stores.