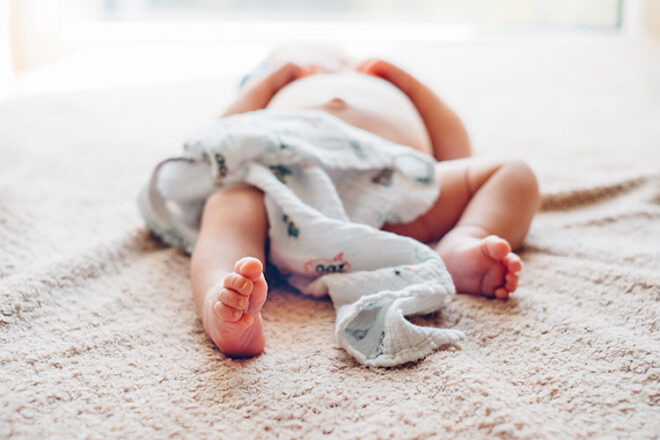 Happy New Year, and happy new baby. Is there any sweeter way to start a new year than with a bouncing babe born in January? These little creative problem solvers are born leaders with a bold streak, and a generous helping of charisma.
Loyal and trustworthy, January babies have a distinct serious side and might seem older than their years. But they're youngsters at heart, so there's plenty of fun to be had. They're also intensely creative and super sporty – with star quality in spades.
More likely to be left-handed, and become doctors, January tots are beautifully unique, and sure to bring an incredible dynamic to any family.
What science says about January babies
Whichever way you look at it, science says January babies are destined to succeed. Whether it be through their creativity, sporting prowess, or smarts, they're a pretty phenomenal package.
A 2012 study found CEOs tend to be born in five particular months, and January is one of them. While an Aussie study discovered that the AFL has 33 per cent more players born in January than any other month. Other studies found that January babies are more likely to grow up and become doctors, or celebrities.
It seems January babies have all the brains and brawn to become whatever they want.
What astrology says about January babies
January babies are either Capricorns (December 22-January 19) or Aquarians (January 20-February 18), a beautiful balance of hard-working, practical, and ambitious traits.
A sun sign, Capricorns are sensitive and balanced souls with a confident nature. Extremely adaptable, they'll take to weaning and toilet training without much fuss. And their school years should be a breeze. And their ambitious streak means they'll try and try until they master a new skill.
Aquarians tend to be independent and temperamental, so be prepared for a little stubbornness. Quick learners and inquisitive, their little minds are always ticking over with new ideas. They're also beautifully empathetic and have great listening skills.
January Birthstone: Garnet
January Birth Flower: Carnation and Snowdrop – signifying hope and beauty.
Celebrities born in January
Martin Luther King Jr.
Michelle Obama
Oprah Winfrey
Kate Middleton
Ellen DeGeneres
Mel Gibson
Liam Hemsworth
Mary MacKillop
Joan of Arc
David Bowie
Elvis Presley
Muhammad Ali
Virginia Woolf
Bradley Cooper
Michael Hutchence
Paul Keating
---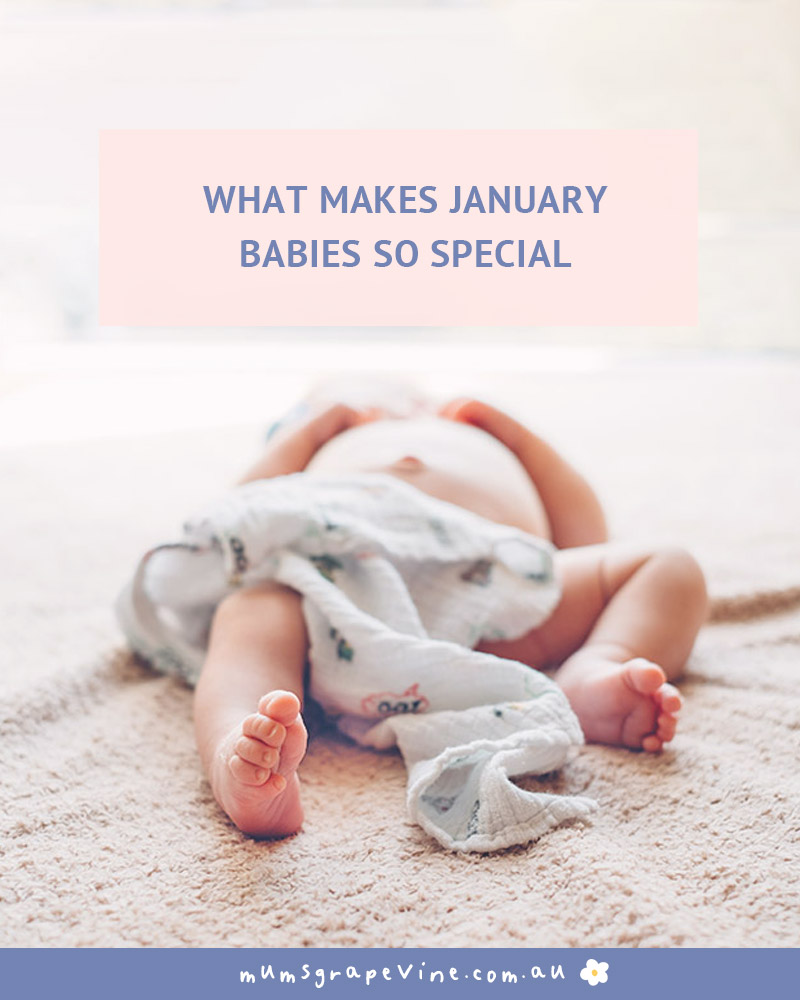 Read next …
Need help choosing a name for your newcomer? Take a look at these articles next for loads of inspiration.
Have a January baby?
If you're expecting your own little January miracle or already have a January bub, join our Summer Facebook baby groups and talk to other parents due at the same time as you, or with babes the same age.