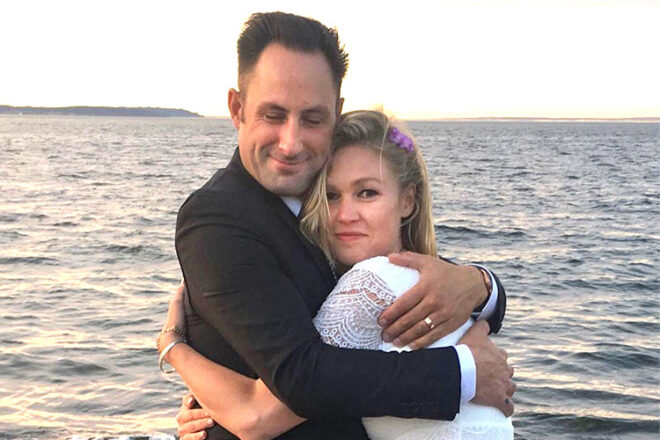 10 Things I Hate About You actress Julia Stiles announced the birth of her second child, named Arlo with husband Preston J. Cook.
In a heartwarming post with a touch of humour, Julia posted on Instagram:
"Welcome to the world, Baby Arlo! ✨ The newest addition to our family, reminding me how infinite love can be. 💖." Stiles captioned the photo of newborn feet.
"Scroll Forward to see how my 4 year old is taking it…" Stiles added, revealing her son, Strummer, covered their toilet with red marker.
View this post on Instagram
View this post on Instagram

The couple tied the knot in a casual beach ceremony in September 2017 when the actress was pregnant with their first child Strummer, now four. She had captioned her Instagram post with a cheeky sense of humour writing: "Who doesn't love a shotgun wedding?"
View this post on Instagram
Whilst Julia, 40, has been fairly private about her latest pregnancy, she has opened up in the past about parenthood and work life balance. She said:
"One of the most remarkable things is that, in many ways, having my attention focused on my son has made me a better actress because I don't come home every night dwelling on every little scene, every little line, and obsessing over my work."
Read next …
Missed the latest celeb baby news? Catch up with these articles:
Don't miss any celebrity baby and pregnancy announcements, subscribe to our newsletter and be first with the news.