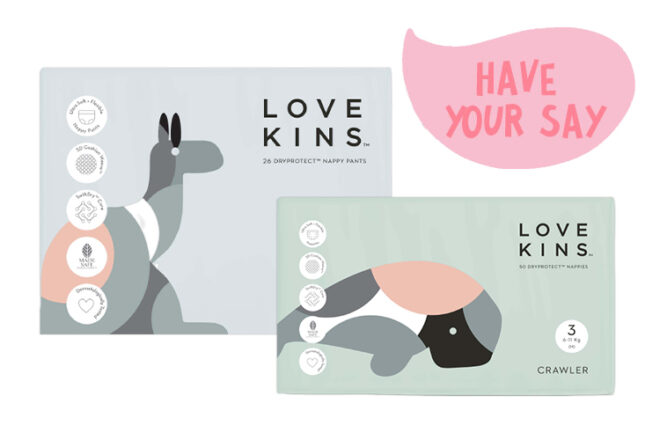 Hi mummas,
Welcome to the Mum's Grapevine product review program. We have loads of products for you to review and the best bit is you get to have your say and keep all the amazing things we send you.
This week we're looking for eight (8) mums to try out Lovekins DryProtect Nappies and Nappy Pants.
Designed for ultimate comfort and complete peace of mind, Lovekins DryProtect nappies give little botties leak-proof protection around the clock.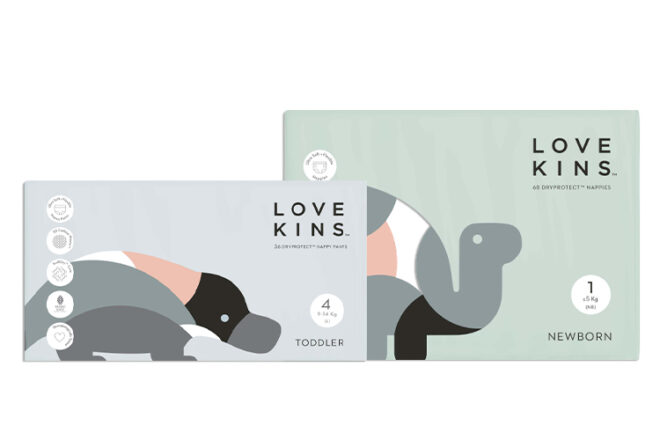 Engineered for high performance, Lovekins DryProtect nappies combine Swiftdry absorbent technology with a dual-layer top sheet to keep sensitive skin dry for up to 12 hours. Plus, an ultra-wide 360-degree leak guard keeps baby's business completely contained however wriggly they may be.
Each nappy has a contoured shape and flexible waistband for a comfy fit and comes with a breathable bottom sheet that keeps funky smells under wraps.
Certified non-toxic, Lovekins DryProtect nappies are dermatologically tested and available in sizes from newborn to Youth.
Lovekins Nappies Review Application
Eight (8) mums will each receive a one-month supply of Lovekins DryProtect Nappies or Nappy Pants to try at home.  All we ask in return is that you give an honest review including photos and/or videos using the products.
If you would like to participate, simply fill in your details below and you'll be notified via email if you've been selected.
Good luck!
xx
Know a friend who'd like to road test some nappies? Hit 'share' below and tell your friends! We need mums for nappy testing, night nappy testing, and nappy pant testing.