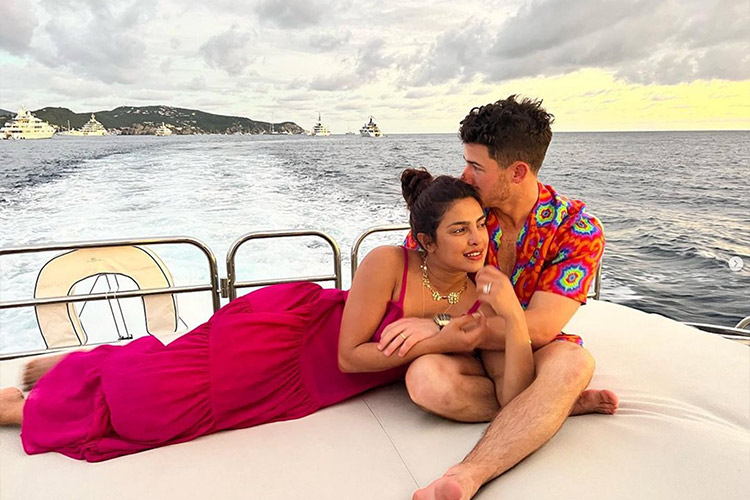 Superstar couple Priyanka Chopra and Nick Jonas made a surprise announcement, on Saturday that they've welcomed their first child via surrogate.
Both Priyanka and Nick took to Instagram with identical posts:
"We are overjoyed to confirm that we have welcomed a baby via surrogate. We respectfully ask for privacy during this special time as we focus on our family. Thank you so much".
While neither revealed the gender of their newborn it has been confirmed that they've had a baby girl.
The Hollywood actress, 39 and the Jonas Brothers singer, 29 married in 2018 in a series of lavish ceremonies in India, one of which was at a palace in Jodhpur, Rajasthan.
During the Christmas season this year, Nick had posted this festive photo with the caption:
"Merry Christmas everyone. From our family to yours."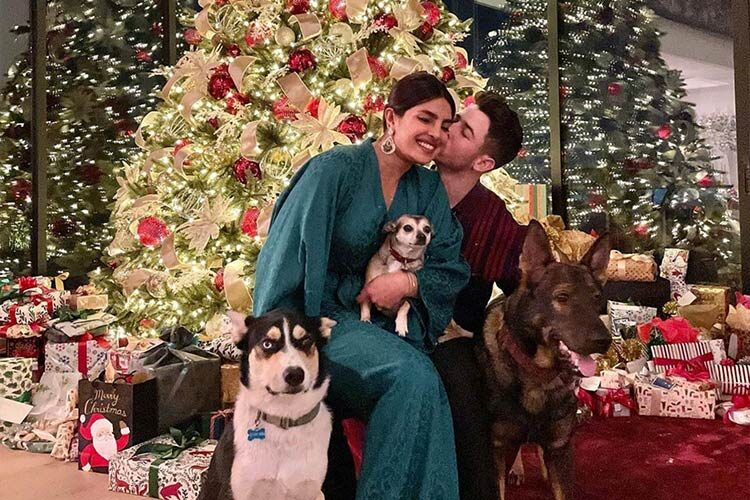 We wish them all the very best as they start 2022 as a family of three, plus their fur babies of course.
Read next …
Missed the latest celeb baby news? Catch up with these articles:
Don't miss any celebrity baby and pregnancy announcements, make sure to subscribe to our newsletter.