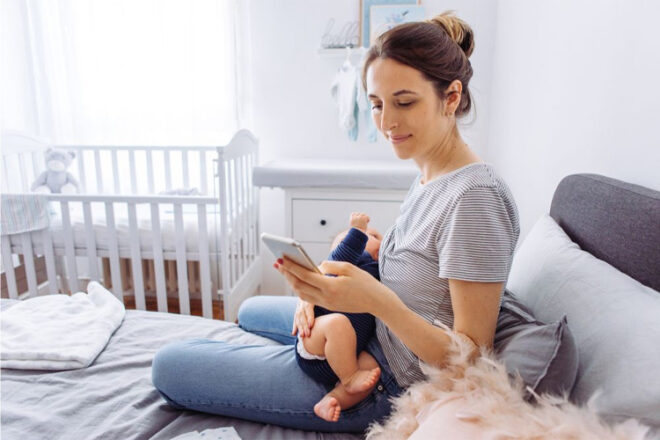 It's 2 am in the morning and the milk monster needs another feed. Bleary eyes and baby brain leaves little room for keeping tabs on which side you last breastfed on, and this is where a tailormade breastfeeding app comes in handy.
Simple to use and view at a glance, modern breastfeeding apps are designed to digitally record and track mums breastfeeding journey. With hi-tech features that include tracking baby feed times, which side you last fed, expressing and storing milk, checking your medications, getting advice and support – and so much more.
Breastfeeding apps put a personal assistant in your pocket.
OUR PICK OF THE CROP
14 breastfeeding apps for tracking feeds
With so many baby and newborn tracking apps at your fingertips, it's hard to know where to start, so we asked the HUGE Mum's Grapevine Facebook community which ones they love to use. In no particular order, these are the apps they tried, tested and recommended.
Medela Family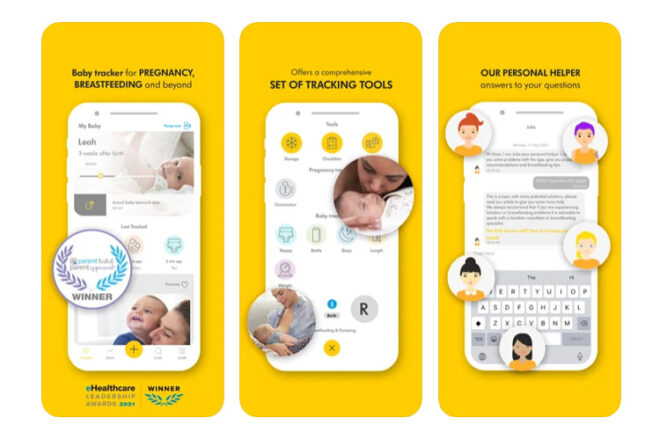 Trusted and award-winning, the Medela Family tracks breastfeeding, pumping, sleep (and more) for multiple babies. We love the voice control ability as well as expert resources for tips and support to help meet your feeding goals (free).
---
Mum2Mum Australian Breastfeeding Association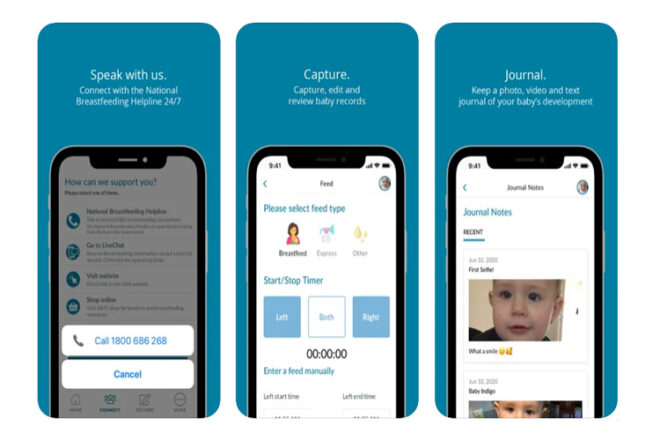 Linking directly to the ABA's many support services including the National Breastfeeding Helpline, Mum2Mum records feeds and provides evidence-based breastfeeding information. We love how you can capture photos and videos in an online journal (free).
---
Huckleberry Baby & Child Baby Tracker
Loved by mums across Australia, the Huckleberry app sends reminders for your next feed so you never miss a session. We love the colour-coded activity tracker and the ability for partners to access and update information (free).
---
BoobieTime Breastfeeding Timer and Tracker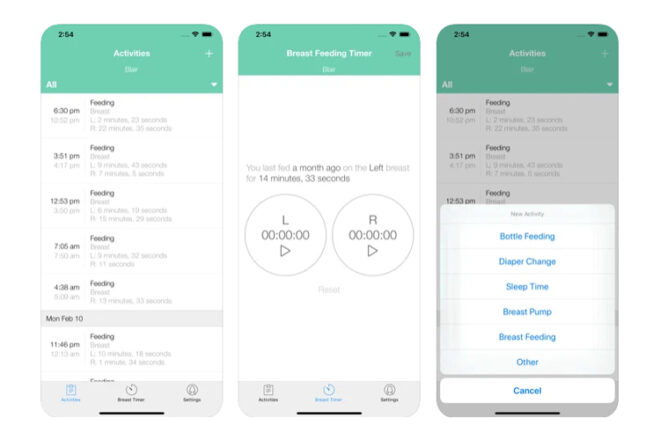 Easy and efficient, the BoobieTime Breastfeeding Timer and Tracker reminds you which breast you last fed baby on. We love that in addition to pumping, nappies and sleep and you can track custom activities and use filters to view specific ones ($0.99).
iOS / Andriod
---
Baby Breastfeeding Tracker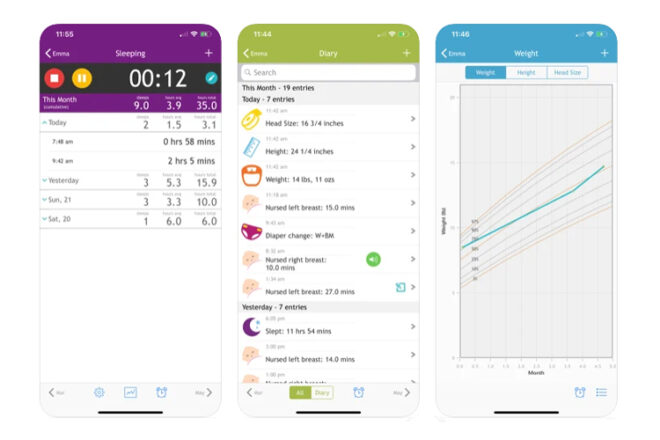 Helping to calculate how much you've breastfed baby, the Baby Breastfeeding Tracker tracks your progress in real-time with the easy-to-use timer. We love that it's simple to personalise and it gives you daily averages, cumulative totals and graphs (free).
---
Baby Tracker – Newborn Log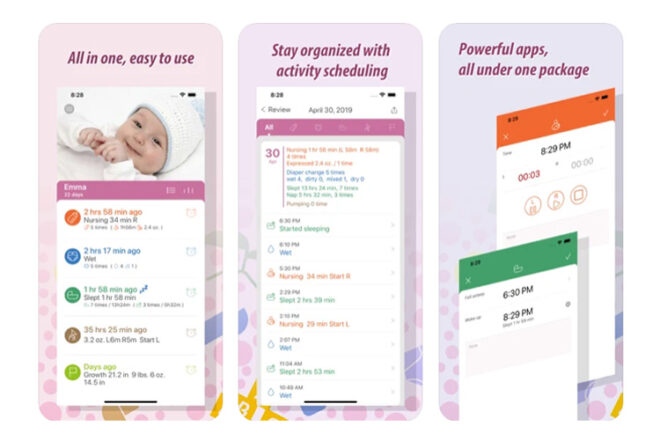 An all-in-one scheduler, Baby Tracker features a single-tap timer for logging pumps or feeds on each breast. We love that there is a designated area for recording notes about allergies, reflux or other feeding issues as they occur (free).
---
Pump Log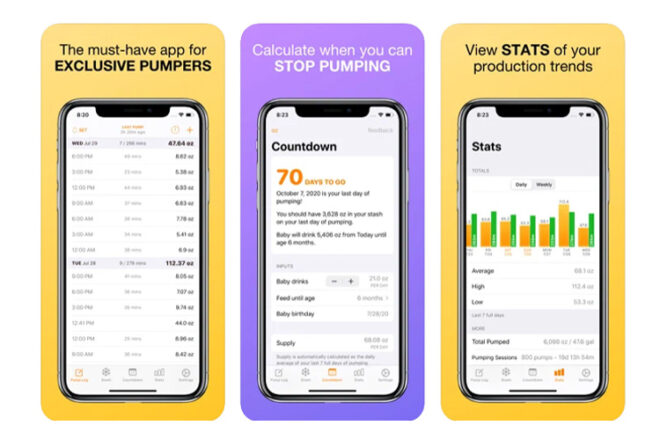 A favourite among exclusive pumpers, Pump Log times your pumps, identifies times of day you pump the most and displays your averages. We love that the app even has a countdown calculator to the last day you need to pump! (Free).
iOS / Andriod
---
Nara Baby Tracker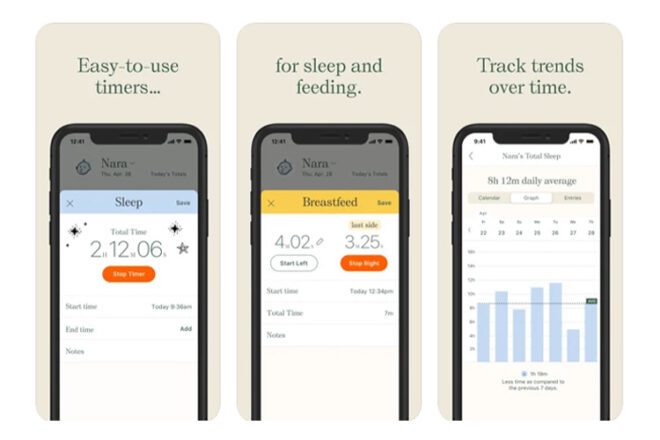 Sharable across all your devices, Nara Baby Tracker is a complete hub for logging, scheduling and analysing breast and bottle-feeding and pumping. We love that you can log multiple babies on the one app, which is perfect for mums of twins (free).
---
Breastfeeding Newborn Tracker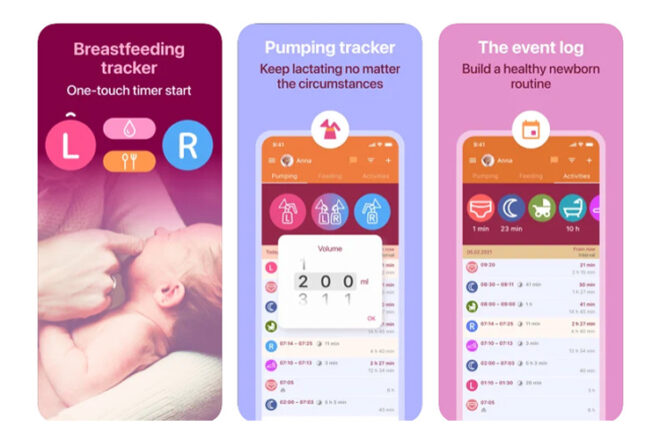 Simple and intuitive, Breastfeeding Newborn Tracker helps new mums monitor which breast was fed or pumped last, the duration of the feed and baby's growth. We love that you can pause a session if you are interrupted and resume later (free).
---
LactApp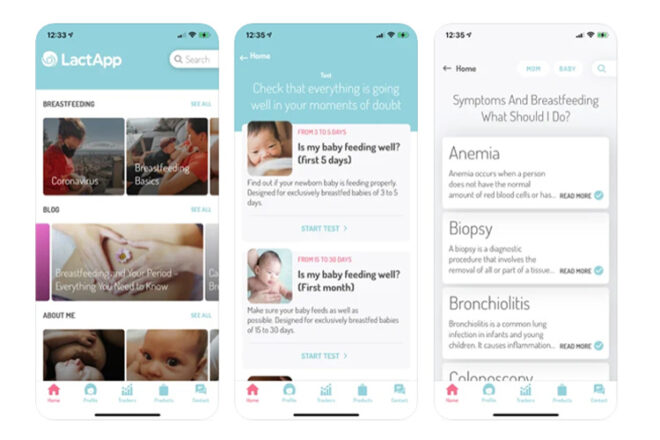 The first personalised breastfeeding app, LactApp provides tailored answers to all your lactation and breastfeeding questions based on bub's age and weight. We love that the app also tracks baby's feeds, growth and wet nappies.
---
Pumping Work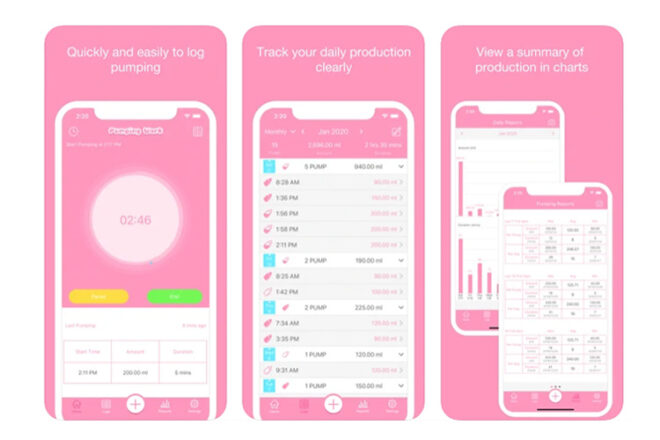 Specially created to help pumping mums keep track of their milk production, Pumping Work allows you to log the duration and volume of each pumping session. We love that you can export logs to email for easy sharing with family and health professionals.
iOS / Andriod
---
Baby Daybook Baby Tracker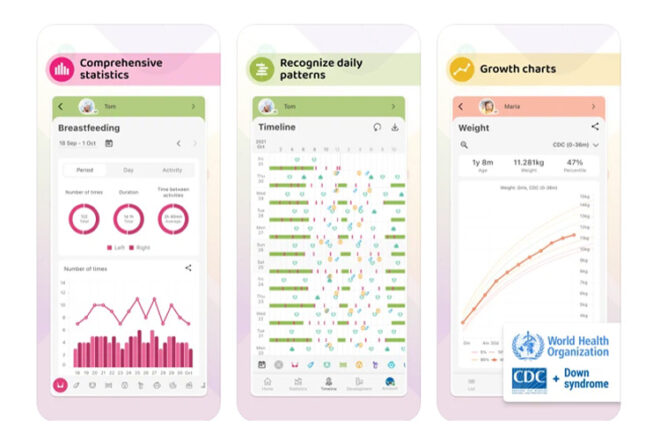 An all-in-one newborn baby tracker, the Baby Daybook includes a fuss-free breastfeeding tracker for timing how long baby feeds on each breast. We love that you can also log pumping sessions and the results of bottle feeding (free).
---
Baby Feed Timer Breastfeeding Tracker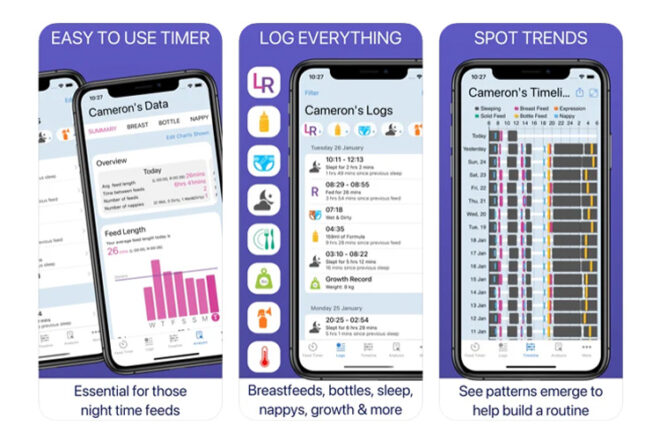 With easy-tap timer buttons, the BabyFeed Timer reminds you which side to feed on next. We love how it analyses your data so you can spot important feeding trends (free).
---
BabyTime Baby Feeding Timer
With just one tap, the BabyTime Baby Feeding Timer lets you track essential info at a glance. We love the app's gentle night mode and how it helps to identify feeding patterns over time ($4.49).
---
This article is lovingly curated by our editorial team and may include affiliates and/or paid inclusions. We would never recommend a product we haven't seen, used or tried ourselves. See our Disclosure Policy.
Tips for choosing a breastfeeding app
Thinking of getting a breastfeeding app? We asked the huge Mum's Grapevine Facebook community for their favourites:
"I had a simple notepad and pen" said Katie
"We love the Huckleberry app here
bub one is 18 months old and bub two is due in June, we've used Huckleberry from the start, not just tracking breastfeeding, but also nappy changes and sleep, we have it on both hubby and my phone so it's automatically synced and we don't have to tell each other when we last changed/fed/ napped bub as it's all there" said Sam
"I just use Baby Tracker, it tracks everything if I want but I only use it to remember which side I'm up for next in my sleep-deprived state." said Kimberley
"For the first week or two, I used huckleberry. This was only because you're running on next to no sleep and needing to find your groove. After that, it's gone. Rely on my baby following that. Nappy output, weight gain, sleep and her mood etc
." said Anna.
"Baby Tracker great to 3 months then moved to Huckleberry for the sweet spot for naps/bed" said Rebecca
Read this: 8 ways to remember which breast is next
Thousands of Aussie mums in our Mum's Grapevine Facebook Groups are asking each other for breastfeeding product recommendations on what to buy right now. And you can too!
Groups are based on due dates or babies age. Join Australia's most friendly and supportive parenting Facebook groups today!