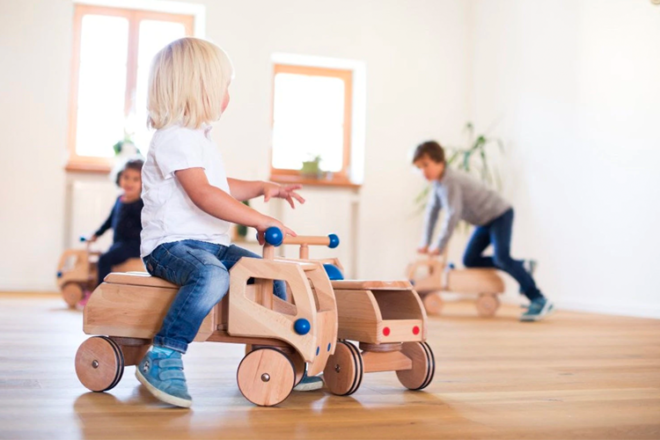 Ride on toys are the ultimate playthings for kids who love big adventures and getting there fast.
Packed with developmental benefits, kids' ride ons are stable, simple to manoeuvre and seriously cute. From sweet wheely bugs to the coolest electric cars you ever did see, styles in Australia cover all themes and budgets – and they make special gifts that hooning toddlers will never forget.
Keep reading for tips on what you should consider when on the hunt for a ride on toy plus a juicy list of the coolest rides around.
OUR PICK OF THE CROP
15 ride on toys (perfect for their first ride)
To help you find the first set of wheels for your kid, we consulted our huge Facebook community of Australian mums and listed their most popular choices below.
In no particular order, here are 15 of the most popular ride on toys for 2023:
MOOVER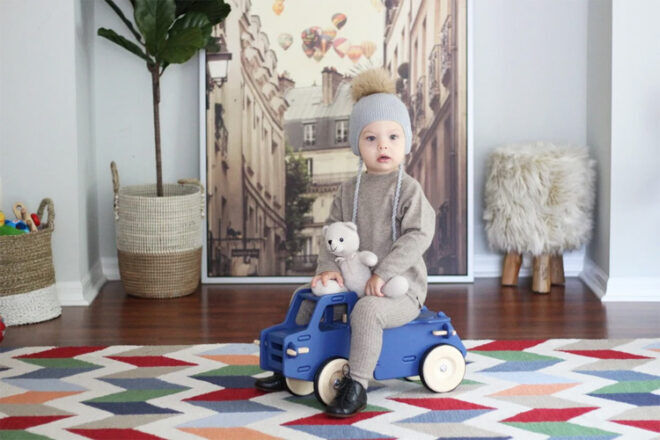 Beautifully designed in Denmark from high-quality veneer plywood, MOOVER Dump Trucks are flat packed and require no tools to assemble thanks to their unique clicks system.  We love the extra grip and control from the double rubber tyres.
---
Wishbone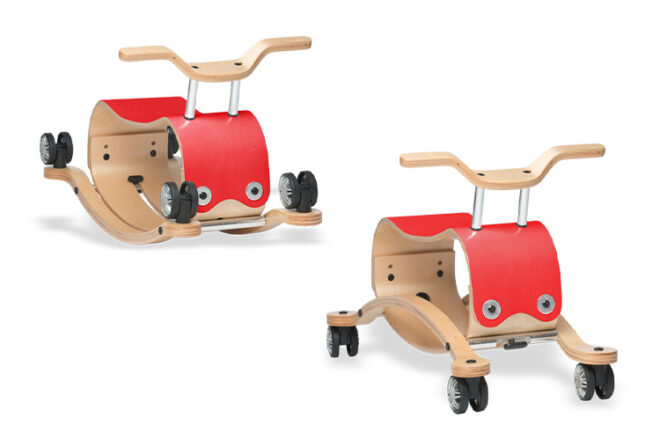 Two rides in one, the Wishbone Flip is crafted from pure reforested birchwood and converts from a toddler rocker to a zippy ride on in seconds. We love that kids can stash Teddy in the central compartment while hooning around the house.
---
Indigo Jamm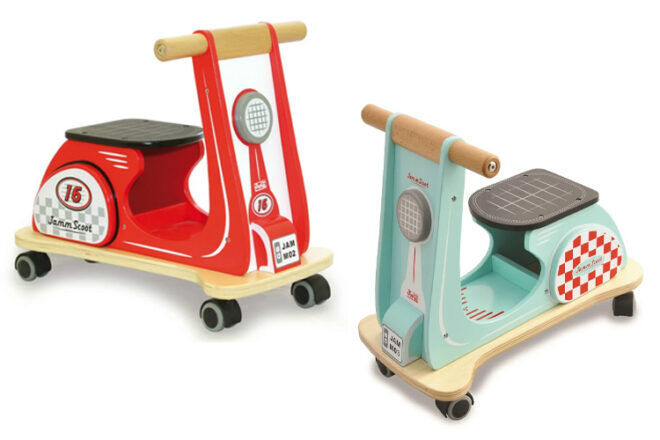 Sturdy and durable, the award-winning Indigo Jamm Scoot is fitted with multi-directional coasters for travel in every direction. We love that they come in a range of colours and have a hidden storage compartment under the seat!
---
Micro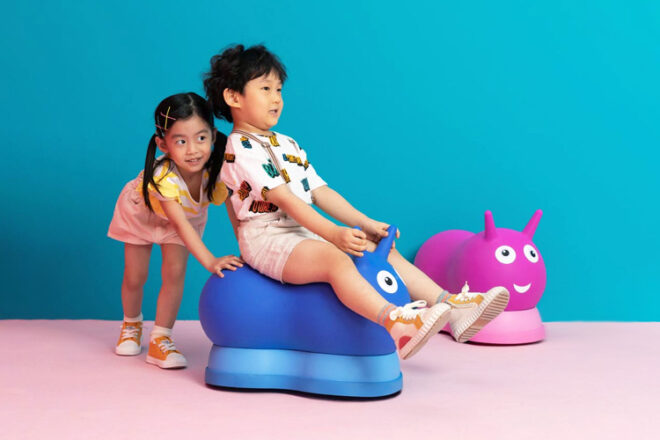 The ultimate two in one, Micro Air Hoppers easy convert from an inflatable bouncy hopper to a roll-along toy equipped with 360-degree caster wheels. We love that you can adjust the height by letting more or less air into the ball.
---
Pintoy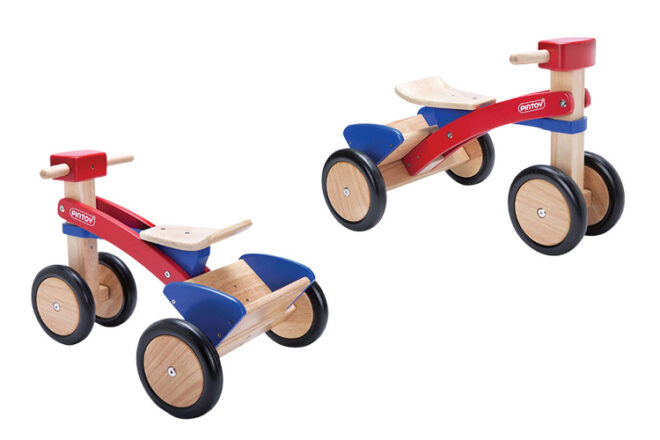 Made from rubberwood for indoor or outdoor play, the Pintoy Wooden Pick-Up suits little ones from 18 months and comes with toddler-safe handlebars to encourage self-steering. We love the rear wooden storage basket for hauling toddler treasures.
---
Wheely Bug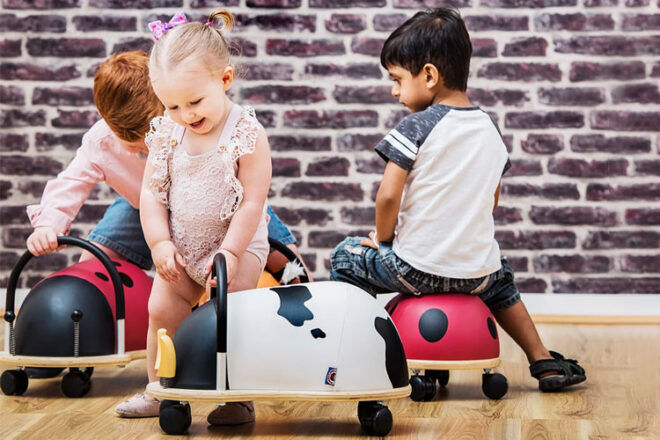 Available in a range of cute critters, award-winning Wheely Bugs boast multidirectional casters, a padded sponge body and a tough plywood base for longevity. We love the rounded handlebar that makes it easy for toddlers to grasp from any angle.
---
Tender Leaf Toys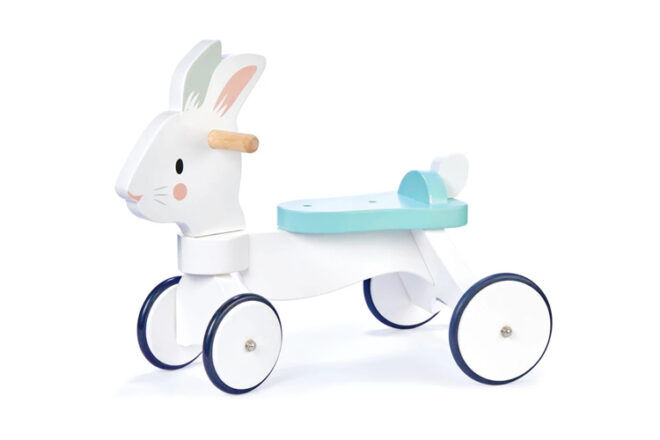 Timeless and tough, the Tender Leaf Toys Running Rabbit offers little ones the stability of four wheels and a solid wooden frame. We love that this sweet bunny comes ready to ride straight out of the box with no assembly required.
---
HipKids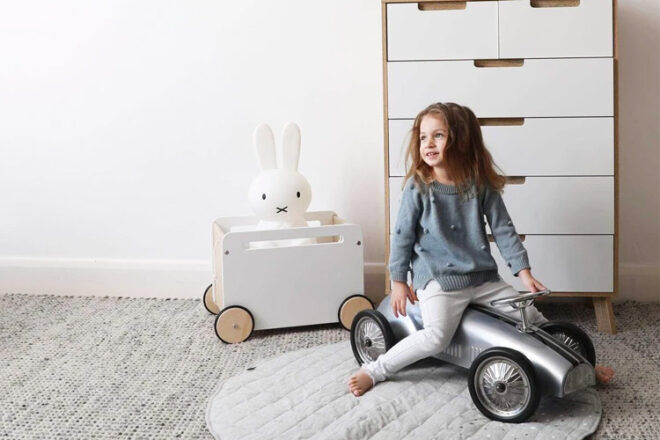 Modelled on speedsters from the 1930s, the HipKids Steel Racer comes in a choice of five colours and features a working steering wheel and rubber tyres for great grip. We love that it can even be personalised with your child's name for the ultimate gift.
---
Micro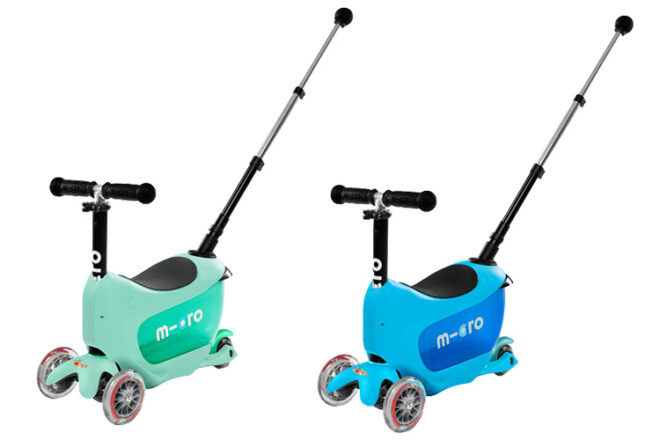 With a height-adjustable handlebar, the award-winning Micro Mini2Go Deluxe easily converts from a toddler ride on to a three-wheeled scooter. We love the handy parent handlebar and non marking wheels.
---
Le Toy Van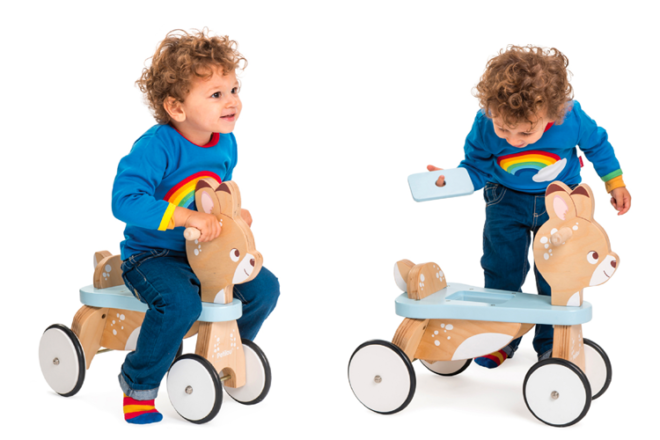 Built to last from hardy rubberwood, Le Toy Van's Petilou Deer has large rubber-coated wheels, easy-grip handles and a secret under-seat compartment. We love that the beautiful woodland design encourages imaginative play.
---
Berg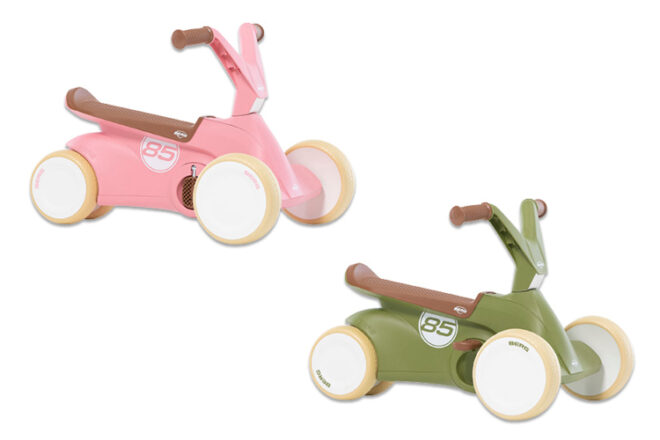 With robust wheels that never go flat, the Berg GO2 works in forward and reverse and comes fitted with a non-slip saddle and fold-down pedals. We love that there's is even a detachable parents handle for steering younger tots.
---
B. Toys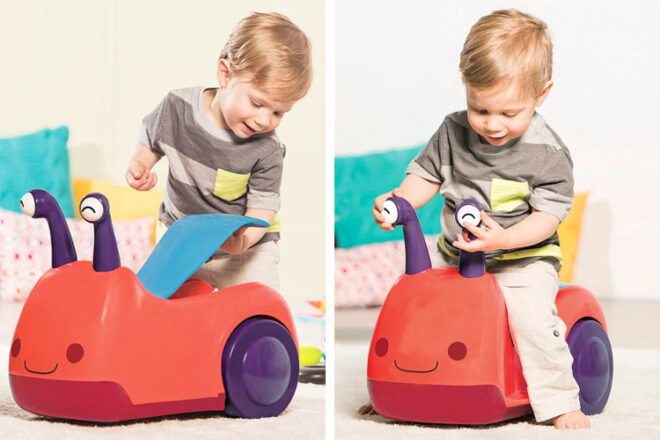 Suitable from 12 months of age, the B.Toys Buggly-Wuggly comes with a comfy ergonomic seat and hidden storage for toys. We love that it has light-up eyes and two squeaky horns to make adventures even more fun.
---
Dynamiko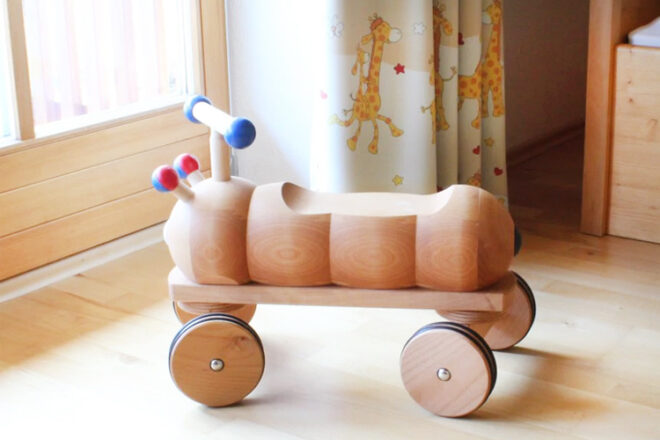 Handmade in Germany, Dynamiko's solid beechwood ride ons have a unique steering mechanism that prevents toppling. We love that the wheels are fitted with tough, lasting rubber bands for a quiet ride on hard floors.
---
Little Tikes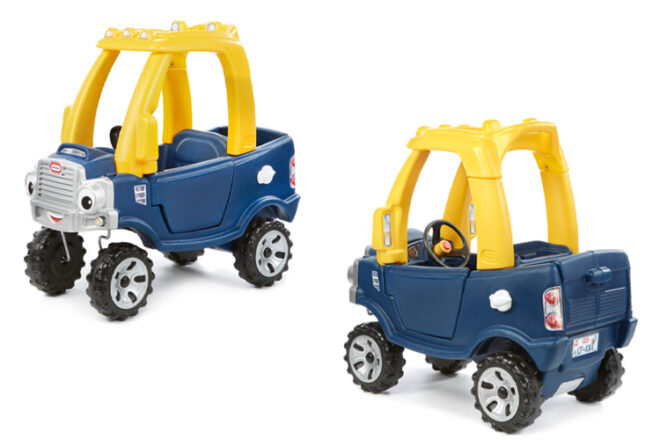 A firm favourite with parents and kids alike, Little Tikes Cozy Trucks are kitted out with rear storage, a petrol cap, working horn and even cup holders. We love that the chunky wheels are built to take on backyard surfaces with ease.
---
Tips for buying ride on toys
Safety – Look for ride ons that use lead-free and non-toxic materials, and for kids under the age of three, it's important to avoid products with detachable small parts and cords longer than 22cm. Protect little fingers by avoiding products with pointy or sharp edges. (Refer to Australian Product Safety for more toy tips.)
Stability and strength – Your little speedster is going to put that first ride on through its paces, so a sturdy and tough frame is important. It needs to be well balanced to ensure little ones won't tip easily and be to stand up to lots of wear and tear without breaking.
Indoor or outdoor use – Consider whether you want your toddler to ride inside the house or outside. For outside use, you'll need to ensure wheels are tough enough to handle pavement, grass and possibly wet surfaces.

Know a ride-on toy we could add to our list? Contact us and let us know, we've been curating Australia's best baby products into helpful lists for over 15 years and we're always happy to support new brands and businesses.
Read next …
Ask other mums
Looking for a maternity sports bra and still not sure if any of these are right for you? Join the huge #MGVfam in one of our private Facebook Baby Groups and ask thousands of other mums with babies the same age as yours which ones they recommend. Join today!
We want you to know
At Mum's Grapevine, we're a team of passionate mums (with 19 kids!) and over 15 years of experience researching and writing about all things baby and parenting. Our reviews of recommended products, like the ones in this post, may include paid inclusions, but we promise to only feature products that we truly believe in and have used or seen ourselves. We want to ensure that you, our readers have access to the latest and greatest products in the parenting world, and we're committed to maintaining our high standards of quality and honesty. See our Disclosure Policy.
Thank you for trusting us to be your go-to source for all things baby-related.
xoxo