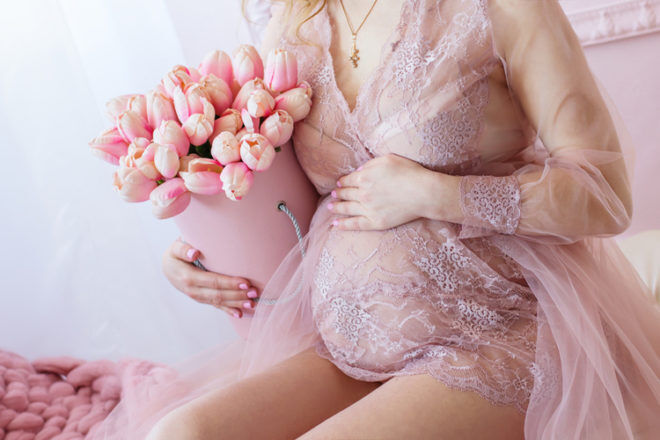 Choosing a baby name may well be one of the most important decisions you'll have to ever make. After all, it will be the identity of your most precious loved one for their entire life, not to mention you'll be saying it 67956 times day – before 10 am, so you'll want it to be one you're 100 per cent happy with.
With a vast sea of names out there to navigate, choosing a baby name for your bub can be a fun experience to cherish or a minefield of 'I don't knows'. Whether it be a favourite school teacher, the place we were married or a childhood book, inspiration for choosing a baby name can be found in every corner of our precious memories.
To help you pick a name you'll be happy to say 67956 times a day, we've listed 17 ideas to get thinking outside the typical lists and find the perfect baby name that means something to you and your family.
Happy baby naming!
Baby naming checklist
Before we jump into it, here are some things you might like to keep in mind before signing the birth certificate:
Think long-term – They'll have their name for life so when choosing baby's name, make sure it's one that will see them through adulthood as well.
Consider the surname – Think of their full name as telling a story. You may have seen the TV ad where new parents reconsider the name Callum Murray (calamari).
Research meanings – It's definitely worth checking the meaning of their moniker to ensure it's something that appeals.
Take into account the initials – Don't forget to consider what their initials will be – do they spell out any particular word or acronym? Perhaps the initials for Zoey Isobel Thornton is less of a giggle and more of a no-go.
Name your bub after a special place
Perhaps it's where you met your partner, or where your parents are from, but naming your baby after a special place will always remind you of somewhere treasured. Here are 42 baby names inspired by places.
Give your childhood friend a nod
We all had that one amazing friend we grew up with – some of us are still lucky enough to have them in our lives. If not, you can carry on their memory by naming your kiddo after your childhood best bud. Or for a more subtle tribute, use it as a middle name for bub.
Get inspiration from your favourite movie
Rewatch your favourite movies to find inspiration for choosing a baby name. Make sure to watch the credits, there are always hundreds of names listed.
Fun fact: in the closing credits of every Pixar movie there's a list of all the babies born to people involved in the making of a film, during its production.
Name your baby after a significant time or season
Maybe you were married in autumn, or on a Sunday – these make stunning baby names. You can delve even deeper by getting inspiration from a number: like in Stranger Things; Eleven is called Elle.
Mark a moment in time
Take inspiration from the couple who named their daughter Eddie after conceiving her on the night of an Ed Sheeran concert.
Concerts and events like weddings and celebrations give us amazing feelings we want to remember forever, so giving your child a name that reminds you of these times is a beautiful way to keep the memories alive. You can even use the name of the venue – like a winery or building.
Use your favourite teacher as inspiration
Did you have a beautiful childhood teacher that you've always remembered fondly? Honour their role in your life by naming your bub after them! Or you can use the name of the town your primary school was located.
Take a page out of your favourite children's book
Maybe you love Max from Where The Wild Things Are, or Roald Dahl's Matilda – think back to your childhood favourite stories and you may just find a keeper.
Branch out with a name from the family tree
Take a look through your family's ancestors, you might just find a gem of a name! Take the time to go through family albums with your own parents and ask about the names of distant relatives – and don't forget to ask about their middle names. You may just start a whole new family naming tradition. See here for our list of traditional baby names with a modern twist for variations.
Pick the perfect posey with a floral name
Whether it was the first bunch of flowers your partner gave you, your wedding flowers, or something from granny's garden, there are many reasons to have fond memories of a particular flower. Naming your petal after your favourite flower is the perfect nod to botanical beauties from your past.
An ocean of inspiration
Childhood holidays by the beach, lake or river may put you on a wave of emotion, so think about ways to give your baby an aqua-inspired name. Either take inspiration from the place name or go a little more obscure with names like Sailor, Shore or Delta.
A musical moniker
It's becoming increasingly popular to name your child after a musical artist (think Bowie, Ziggy and Hendrix). If you're a musician you may want to go a little more subtle and use your favourite musical terms. And of course, there's always your most-loved songs – perhaps the song that played as you walked down the aisle, or the one you plan to listen to while giving birth!
Pop culture could be perfect
Tinseltown, royals, musical icons, Australian celebs – the people we follow and like might provide us with some award-winning ideas. From the weird to the wonderful, to more common monikers with the celebrity-stamp of approval, pop culture can play a big role in name trends for our bubbas. Know a famous Harry, George, Willow or Harper? Yup, we have nieces and nephews with the same names too. 
Gaze into the stars
You've looked to the stars to govern your life thus far, so it makes sense to keep going when it comes to bub. Take a look at our Zodiac signs and traits lists for the ultimate guide to naming baby by their star sign. Read about what traits to expect, famous people that share the same sign then pore over names that have the celestial stamp of approval.
Keep it cultural
Different cultures provide a rich and diverse haven for undiscovered names. The name can come from your own heritage of course, but don't be afraid to explore the globe. 
All the colours of the rainbow
We've all been asked: 'What's your favourite colour?' Could this common childhood question be the answer to your baby naming quest? Colour-inspired names like Violet, Ruby and Sienna have stormed into the mainstream. Is your favourite colour blue? A unique take on this could be Azure.
Everything old is new again
We just love the old-timey elegance of vintage names! Jack was really popular in the 1920s before dipping in popularity mid-century, now it's a favourite again. Hardly anyone named their daughter Ruby between the 1950s and 1990s, but it was hugely popular in the 1920s, and now it's the seventh most popular girls name.
Sing me a song
Soft, sing-songy names for girls and firm, sturdy names for boys are all the rage. Practically all of the most popular girls names end with a vowel or a 'y': the top ten girls names include Olivia, Ava, Emily, Mia, Amelia. La la la la la! In comparison, practically all of the most popular boys names end in a consonant, such as Jack, Jackson, James, Ethan and Cooper.
Happy baby naming!
---
Read next …
Looking for more inspiration to help you choose the perfect name for baby? We have thousands of baby names to sift through in our huge collection of themed baby name lists. Head over and start exploring!
Connect with other expecting mums
Join one (or four!) Mum's Grapevine Facebook groups and chat with other mums due at the same time as you. We have over 20 groups to join!
Click here >> Mum's Grapevine Facebook Groups << and find your group today!