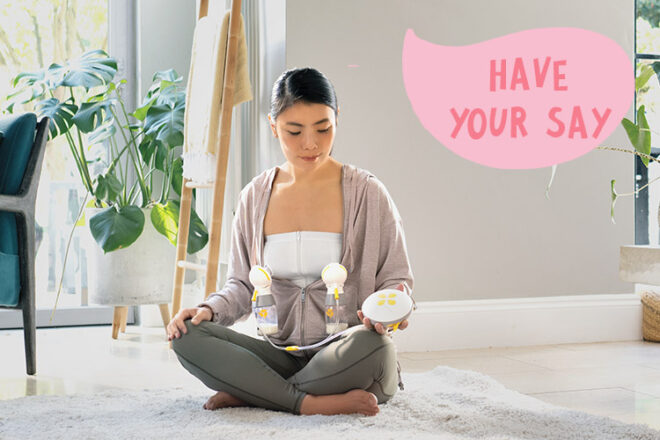 Hi mummas,
Welcome to the Mum's Grapevine product review program. We have loads of products for you to review and the best bit is you get to have your say and keep all the amazing things we send you.
This week we're looking for three (3) mums to experience Medela's NEW double electric breast pump and accessories.
Quick, compact and easy to use, the stylish new Medela Swing Maxi Double Electric Breast Pump offers greater mobility to pump whenever and wherever you want. And it's all thanks to the handy built-in USB-rechargeable battery that lasts up to six pumping sessions on one full charge.




Featuring Medela's unique 2-Phase Expression Technology the Swing Maxi mimics a baby's natural sucking rhythm allowing mums to express more breast milk in less time. And the closed system stops any breast milk from entering the tubing.
Three (3) mums will each receive the NEW Swing Maxi Double Electric Breast Pump, an Easy Expression Bustier, Quick Clean Microwave Steriliser Bags and Breast Milk Storage Bags (50 pack) valued at $532.
All we ask in return is that you give an honest review including photos and/or videos using the products.
Medela Review Application
If you would like to participate, simply fill in your details below and you'll be notified via email if you've been selected.
Good luck!
xx