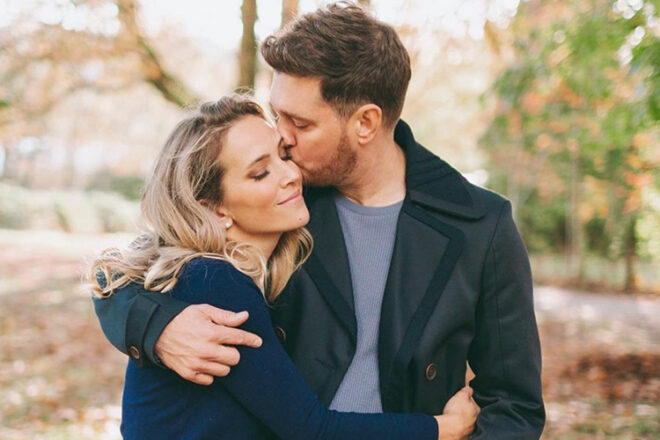 Ever-popular crooner Michael Buble and his wife Luisana Lopilato have shared the wonderful news that they are expecting their fourth baby.
In a creative spin, they delighted fans by revealing the pregnancy (and baby bump) through Michael's latest music video, 'I'll never not love you.'
Keen pop aficionados might remember that Katy Perry did something similar to reveal she was pregnant.
View this post on Instagram
On Instagram, Michael hinted of significant things to come in a series of posts teasing the new cinematic-inspired music video, writing:
""Haven't Met You Yet" was the beautiful start of a true romance. 10 years later, the story continues in the extraordinary sequel "I'll Never Not Love You" 2.22.22″ and
"I can't wait for you to see this video! Join the global premiere of the "I'll Never Not Love You" music video tomorrow at 7AM PT on @youtube."
View this post on Instagram
Michael, 46 and Luisana, 34, also shared identical posts of a happy snap on the ski slopes of British Columbia with a pop-inspired caption:
"Ooops! We did it again 🤭… bebit@ en camino 💛✨🤰🏼❤️"
The new addition will join Noah, eight, Elias, six, and three-year-old Vida.
View this post on Instagram
Don't miss any celebrity baby and pregnancy announcements, subscribe to our newsletter and be first with the news
---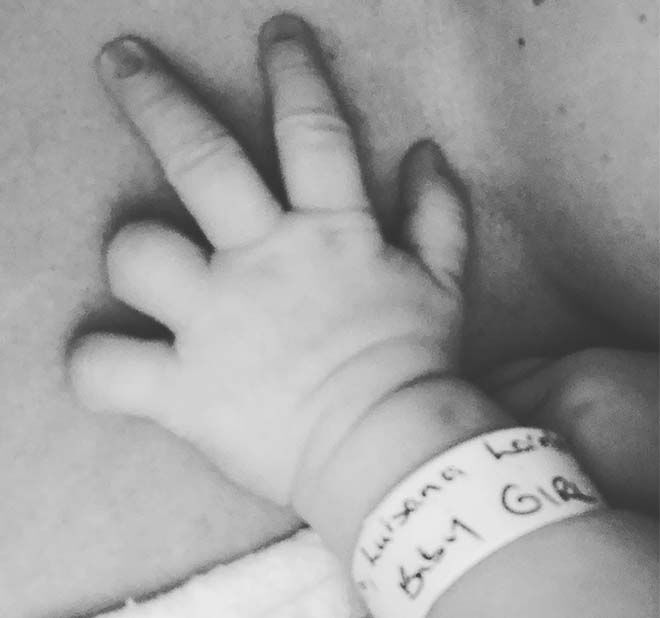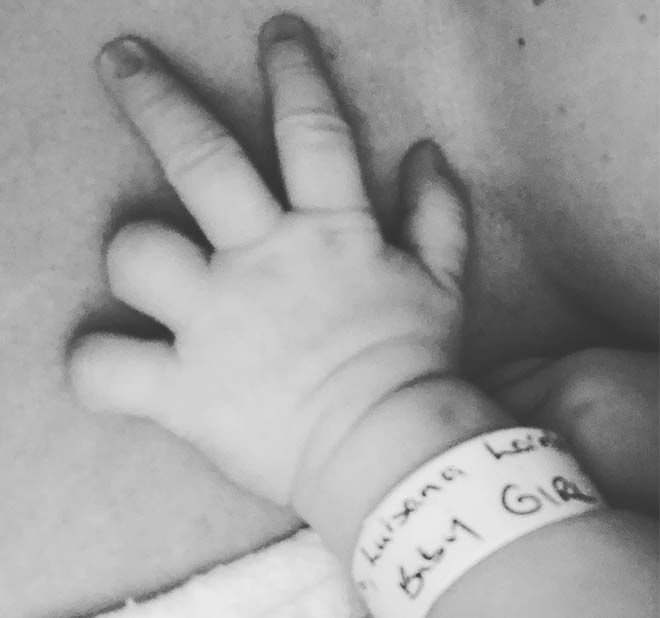 A little ray of sunshine has come into the world for singer Michael Bublé and his wife Luisana Lopilato. The couple has welcomed their third child – a baby girl.
The Argentine actress shared a sweet snap of her daughter's tiny hand, and wrote in Spanish:
"How to explain that our heart explodes with love? That there are not enough hours in a day to think about it. I thank God for making us this gift of life and happiness! Because looking into her eyes is looking at heaven itself!"
"We love you to infinity and beyond. We waited for you not only to grow as a family … you gave us light, hope, you are and will be our souls' life," she added.
While there's no official word on the little lady's name, there are reports that Michael and Luisana have named their daughter Vida which loosely translates to 'life' in Spanish.
The latest Bublé baby is a little sister for two-year-old Elias, and Noah, 5. The family has been through huge struggles with Noah being diagnosed with cancer in 2016.
Luisana spoke to Argentinian TV last year, saying, "We did all the tests, and finally, we found out that it was what it was. These things, when they happen to you in life, they make you realise that the most important thing isn't what you thought it was – it's to have faith, to be strong."
"There were nights I couldn't sleep, that I prayed to God. Because it is a long process – but thank God the worst is over."
The Canadian singer announced this week that he'll be returning to Australia for the first time in four years, for a one-off show in Sydney in October.
---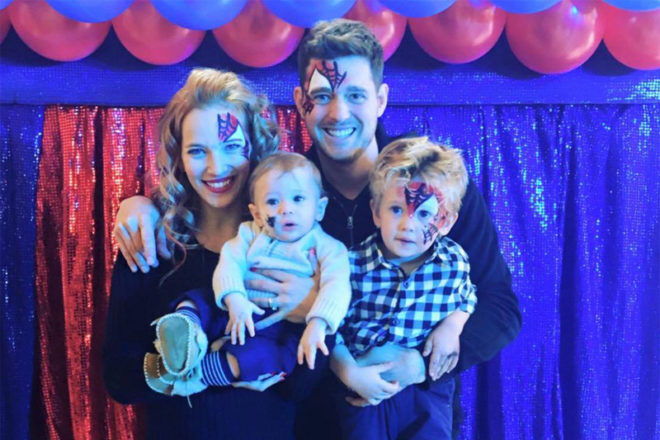 It's the news Michael Buble has been waiting to share with his fans – three-year-old son Noah is doing well in his battle to beat cancer.
The Canadian crooner and wife Luisana Lopilato revealed on the weekend that doctors in the US are "very optimistic" about their eldest child's future.
Noah was diagnosed with liver cancer only a few weeks before Christmas, prompting the singer and his model wife to cancel all their work commitments to be by the tot's side. But after months of treatment and uncertainty, doctors have given the family some much-needed good news.
Doctors say Noah is progressing well
"We are so grateful to report that our son Noah has been progressing well during his treatment and the doctors are very optimistic about the future for our little boy. He has been brave throughout and we continue to be inspired by his courage," Buble and Lopilato said, in a statement on social media.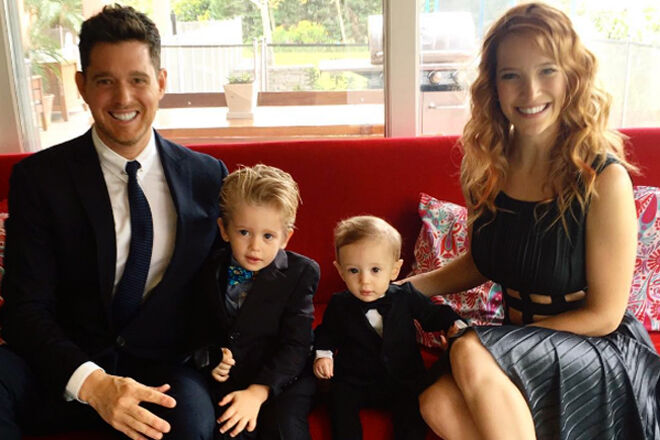 "We thank God for the strength he has given all of us. Our gratitude to his doctors and caretakers cannot be put into words.
"We'd like to thank the thousands of people that have sent their prayers and good wishes to us. As we continue this journey we are greatly comforted by your support and love."
And Buble fans were quick to share their happiness at the news, with more than 15,000 people leaving messages of support for the Buble family on Facebook.
"Amazing news I know from experience just how hard it is as my daughter had leukaemia when she was only 10 months old and thanks to all her doctors and nurses family and friends she is now a very happy 13 year old so never give up hope ," wrote Jason Upton.
Fans send their love
And this from Buble fan Suzie Mendoza: "Such great news. Love and prayers to Noah for a continued recovery. We miss you Michael…but, thank you for putting your priorities straight. Noah is a lucky little boy."
We're so glad to hear this latest update from the Buble family and wish all the very best to little Noah, baby brother Elias and their parents.
---
Missed the latest celeb baby news? Catch up with these articles:
Don't miss any celebrity baby and pregnancy announcements, subscribe to our newsletter and be first with the news