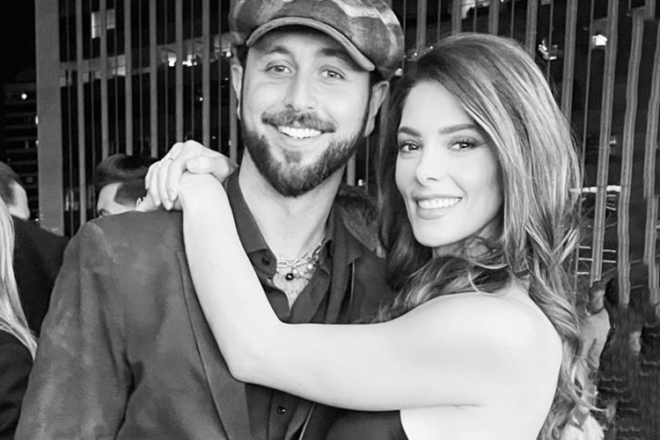 Twilight actress Ashley Green Khoury and her husband, Aussie TV personality Paul Khoury are expecting their first baby.
Taking to Instagram on Friday, Ashley announced the exciting news.
"I love you more than I've ever loved anything and somehow my heart just keeps expanding to love you EVEN more. I cannot wait to watch you share your light, love, and passion with our baby." she captioned.
The post included three beautiful black and white images of the couple embracing one another and showing off their ultrasound photo.
View this post on Instagram
Husband Paul shared the same images of the couple on his Instagram with the caption – "I find it so amazing that we can make life through love. I've never been more in love with you and I'm so ready for this next chapter in our lives. Thank you giving me the best gift in the world @ashleygreene 👼"
View this post on Instagram

The 35-year-old mum to be is not only an actress but is making waves as a business owner, co-founding Hummingway with her sister-in-law, a reproductive health brand targeted toward offering products and resources that address and educate on every phase of the menstrual cycle.
We wish the couple all the best and we look forward to following along their journey into parenthood.
Read next …
Missed the latest celeb baby news? Catch up with these articles:
Don't miss any celebrity baby and pregnancy announcements, subscribe to our newsletter and be first with the news.