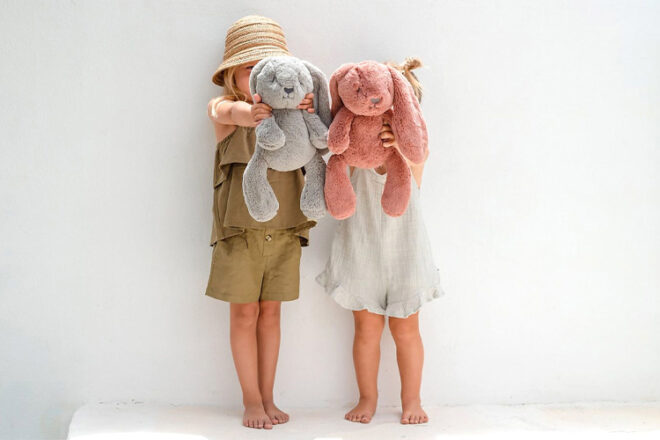 Easter can be just as sweet without the need for chocolate. To help you celebrate baby's first Easter, we've hopped from shop to shop and gathered our favourite Easter gifts.
From personalised baskets and adorable plush bunnies to classic Easter books and crazy-cute keepsakes, these gifts are sure to make baby's first Easter memorable for everyone.
Here are 50 choc-free Easter gift ideas.
Bobby the bunny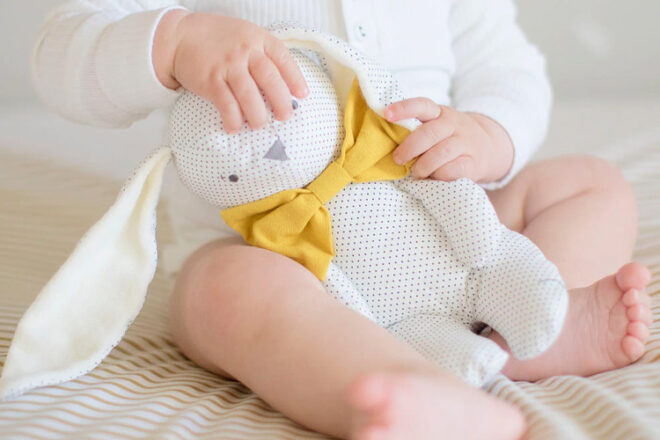 Will Bobby be bub's first Easter bunny? In three smart colourways, he's a perfect addition to the nursery. Made from lovely linen.
---
Sweet bunny dreams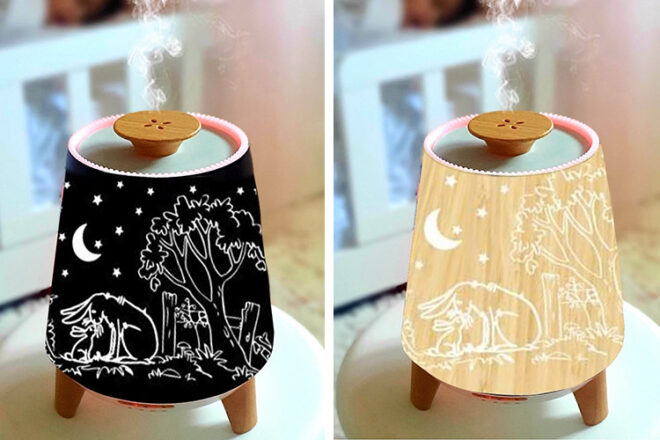 Help little ones nod off to sleep easier and dream of Easter bunnies with Hush Vapouriser, featuring a reversible/removable bunny-themed cover.
Snotty Noses Discount Code:
Use code 'EASTER' to receive a FREE Reversible Bunny Cover.
---
Easter treats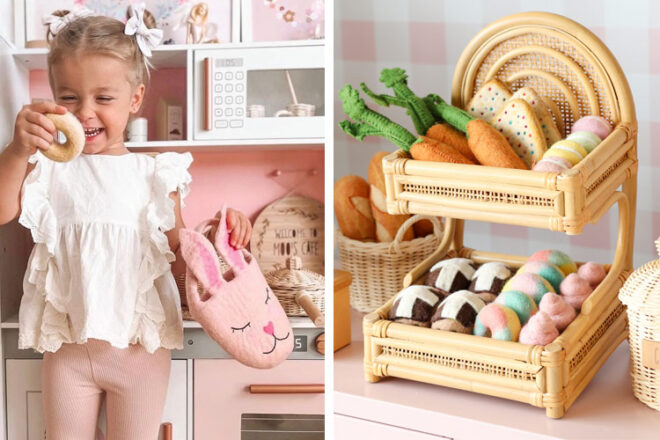 Spark imaginations with felt Easter fare that's always fresh and tasty. It's joy by the dozen with no baking required.
---
Caddie cool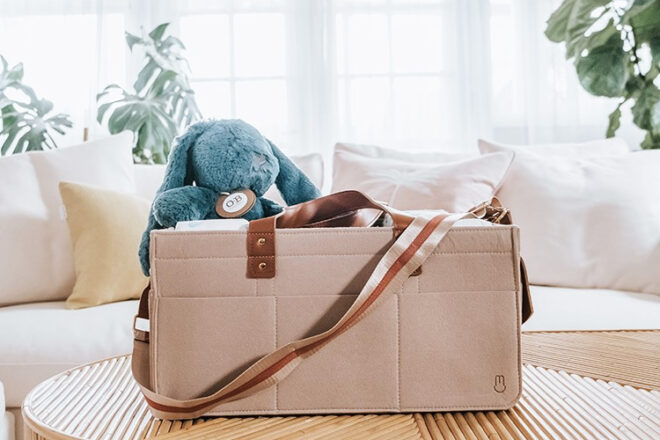 Fit all the essentials in the ultimate changing caddy with extra room for their cuddly bunny. You can even take it on the Easter picnic.
---
Plush, please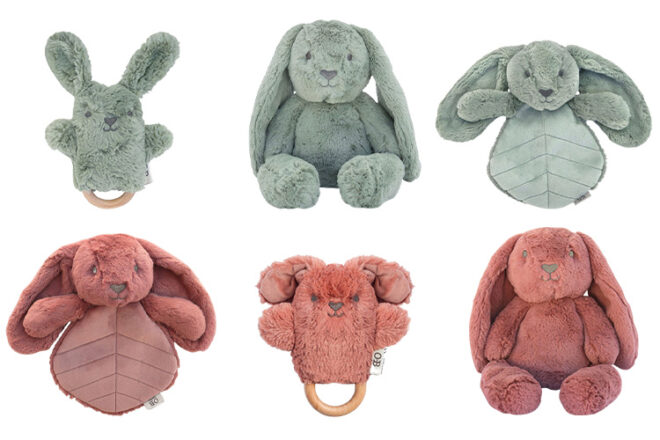 The softest plush to send your little one into a land of comfort, this fluffle of bunnies is just the ticket.
---
Rockin' the rabbits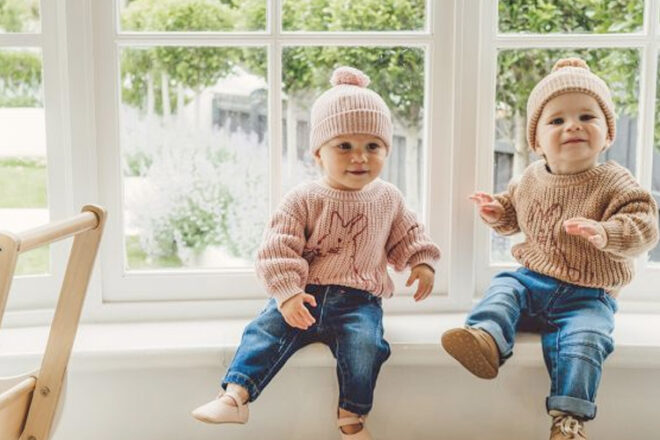 They'll be the cutest kids on the street when they rock these sweet rabbit jumpers. Available in candy coloured shades that actually go with everything.
---
Some bunny's extra cute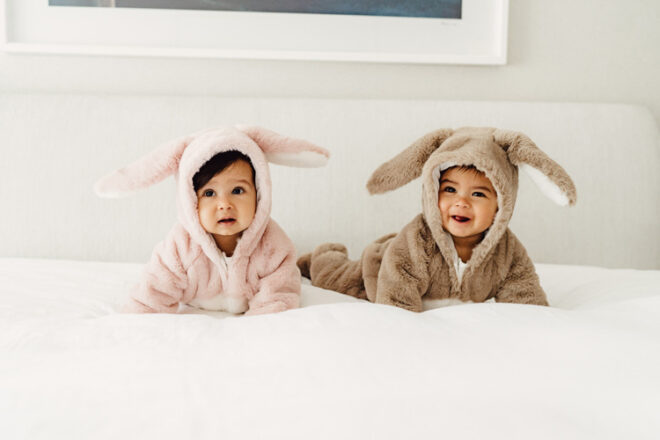 It's impossible not to gush over a tot with bunny ears and this one's the softest get up around for priceless photo opportunities. Available in pink and fawn.
---
Cuddly companion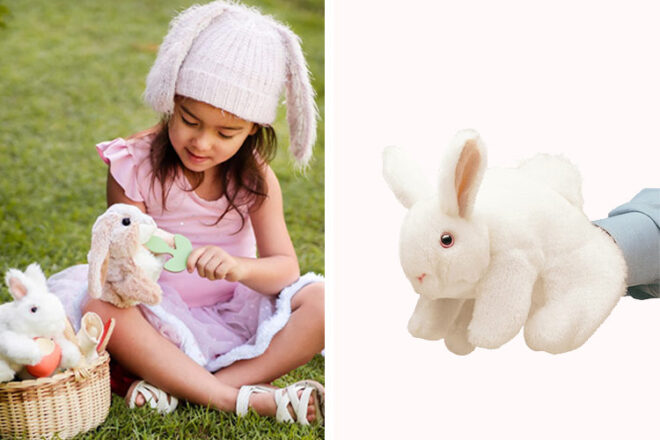 Bunnies are loved the world over, and this puppet companion is set to become a family favourite this Easter and beyond.
---
Splash n' stash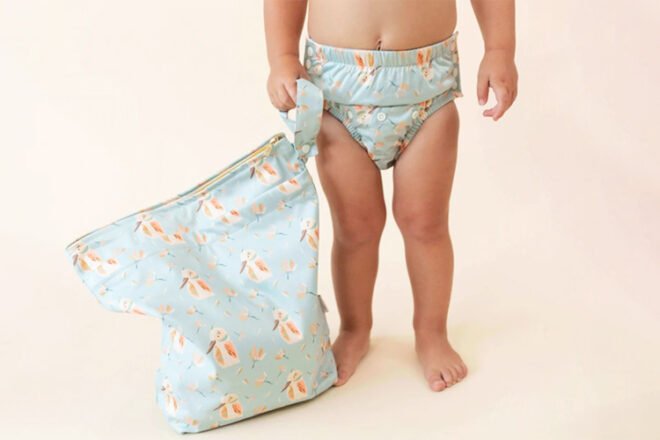 From splash to stash in too-cute styles, these handy combo sets in sweet colours will be used well beyond Easter.
---
Precious plaques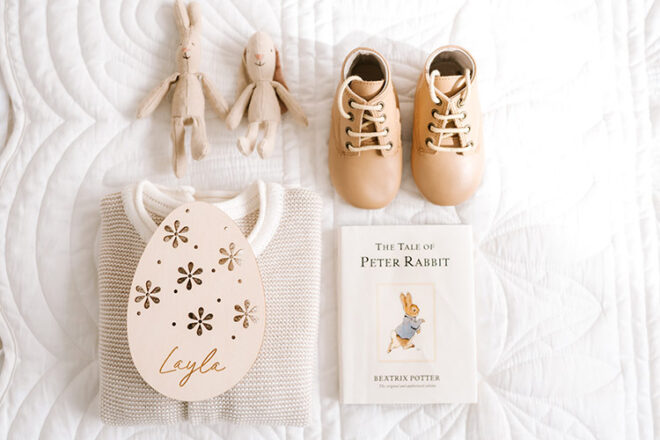 Get your hands on the cutest plaques to mark this special time of year. They're perfect for posing or used in an Easter-themed set-up.
---
Chew on this

An egg they can chew that's not chocolate, this clever teether helps soothe inflamed gums. Pop in the freezer for relief with chill.
---
My first bunny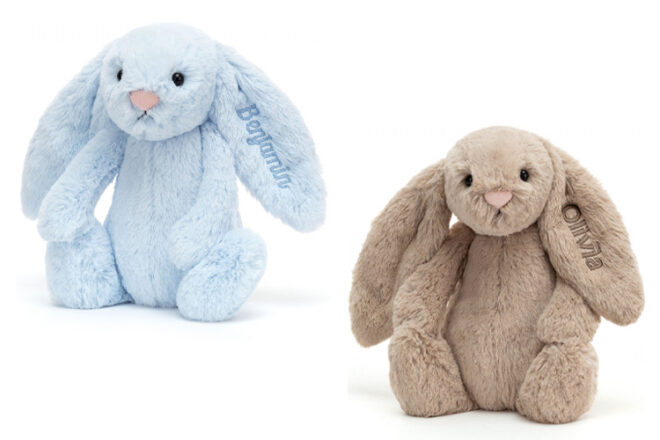 Putting their (name) stamp on this classic makes for a very special First Bunny indeed. A huggable buddy to treasure.
---
Eggcellent art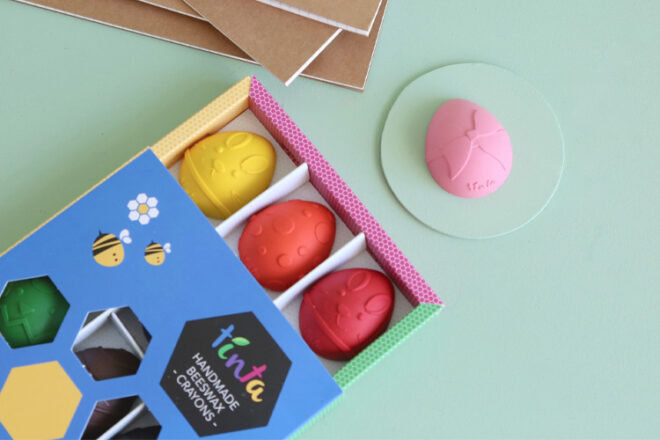 Perfect for sugar-free hunting, these colourful crayons are sure to delight. They're handmade from beeswax and ready for crafty Easter fun.
---
Clever egg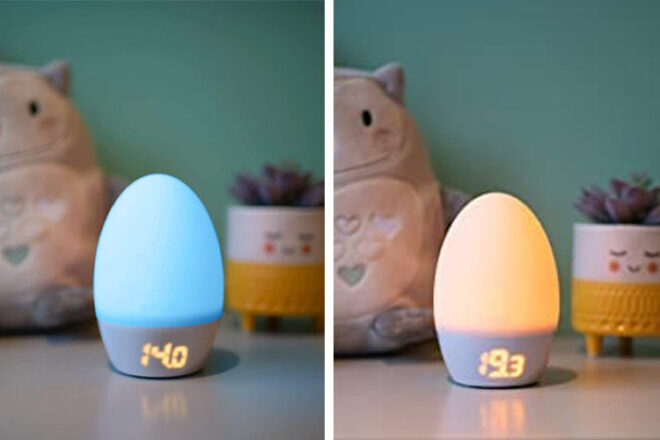 This clever egg tells you the room temperature at glance and coordinates its colours to match the TOG rating of Grobags. Eggscellent.
---
Peter Rabbit threads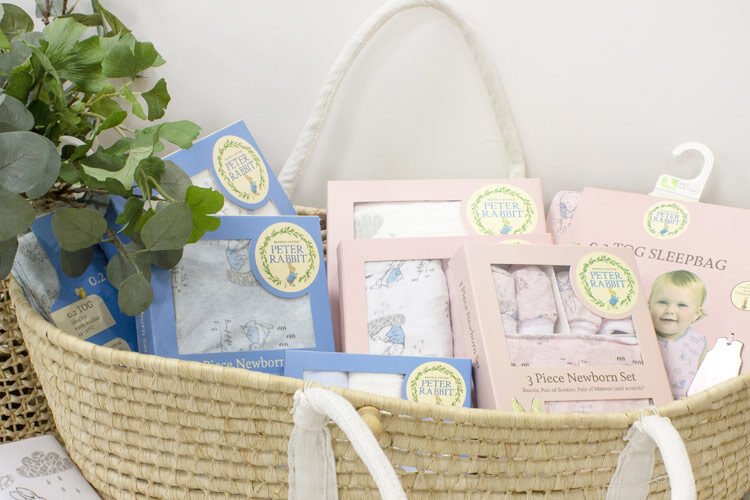 You can't go wrong with the poster boy of the bunny world, Peter Rabbit. Get your hands on the best threads sporting his image. Hop to it!
---
Miffy and me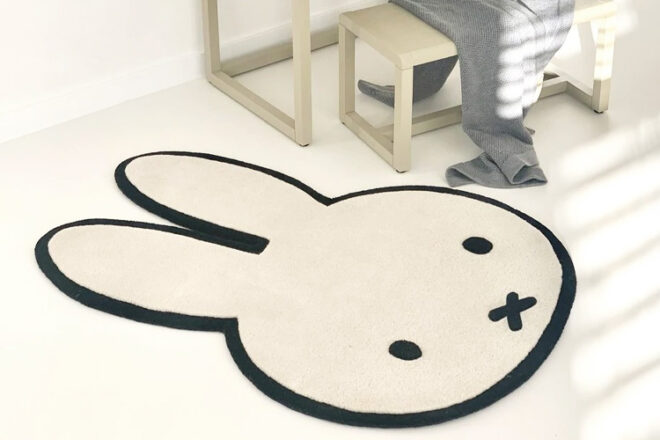 Appealing to all ages, the ever-popular Miffy makes an appearance as the cutest floor rug in town. Which colour would to choose?
---
Bunny-eared baskets
Easter treasures can be preciously hoarded in these adorable baskets that are perfect for the morning hunt.
---
Customised keepsake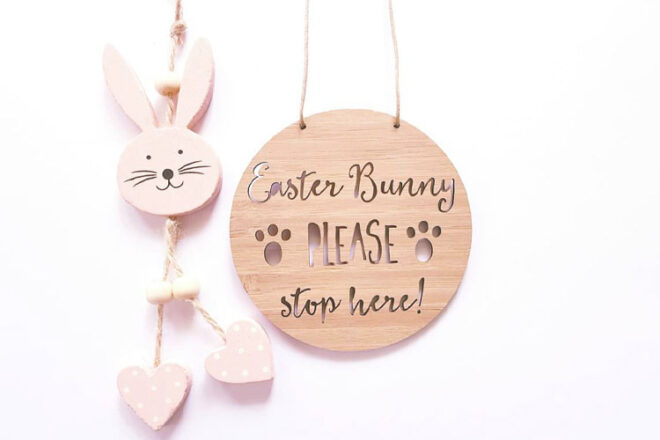 Their very first Easter is pretty special and calls for a beautiful keepsake to celebrate it. Made from sustainable bamboo.
---
Sweetest socks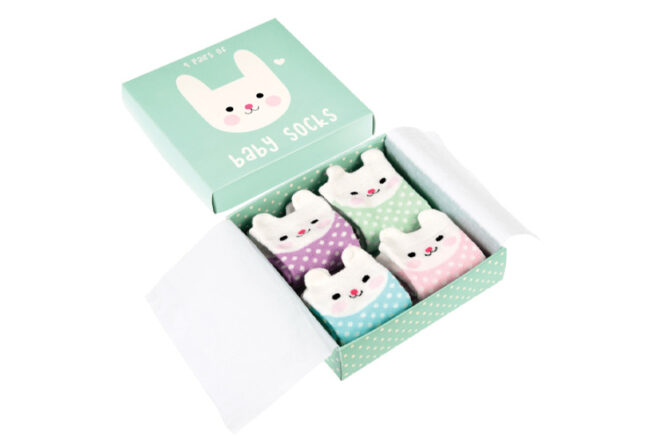 A sweet set of socks makes an adorable gift this Easter with four pick-of-the-crop colours.
---
Craft time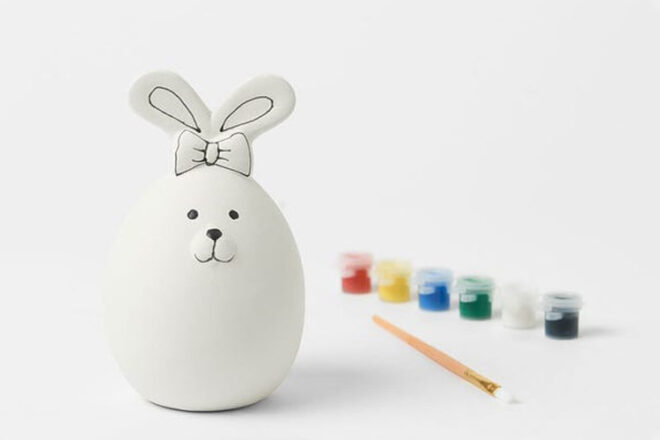 Get creative and crafty this Easter with these adorable painting sets. With heaps of designs to choose from, everyone can make a keepsake to treasure.
---
Play pal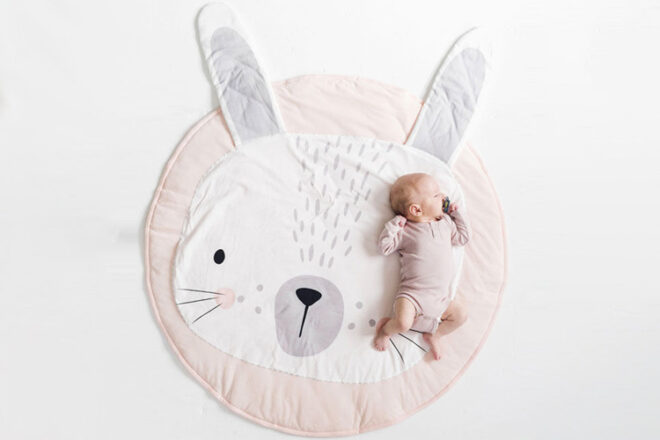 A whiskered play pal for rolling, shuffling, tummy time and more. An adorable addition to any room.
---
Hop to it!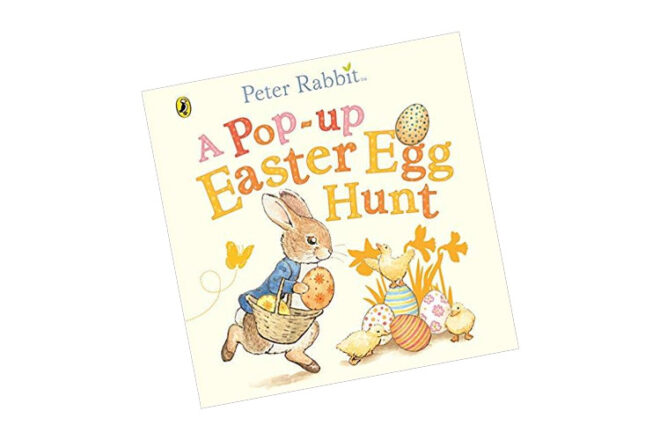 Hop to it and help Peter find all the hidden Easter eggs! With flaps to lift and pops to discover, kidlets will love this playful Easter read.
---
Tootsies too cute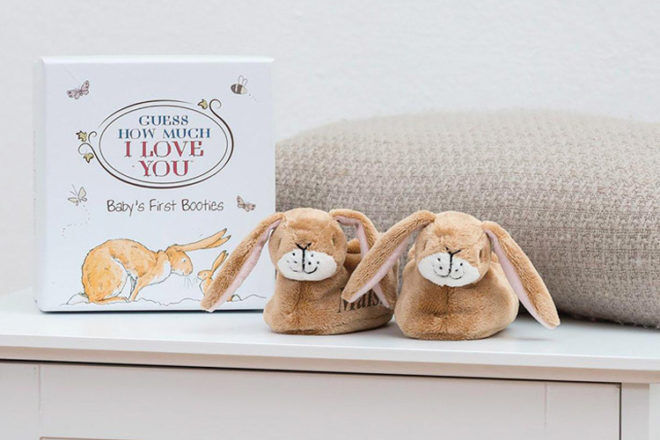 For winter walks and keeping those tootsies covered, it doesn't get much cuter than this box set of beautiful booties.
---
Easter eggs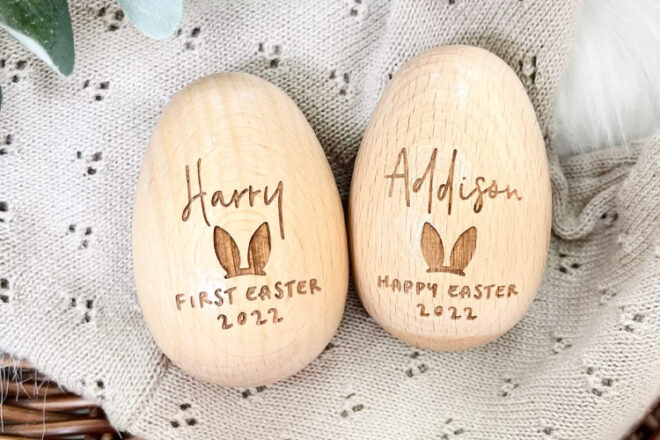 A great shape to have, hold and shake, it's eggstra-cute personalised with their name and the year.
---
Rocking rabbit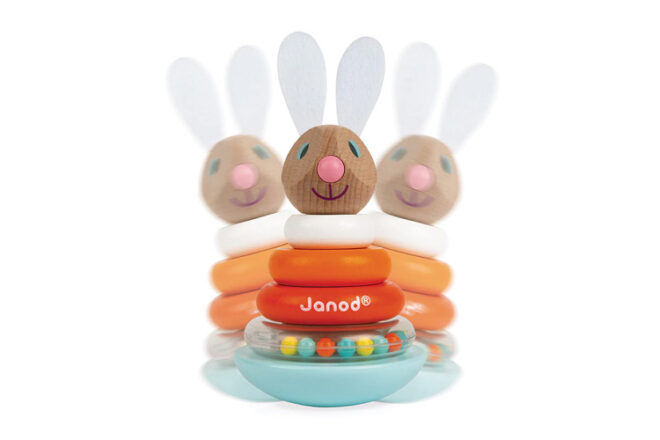 Let this happy bunny wobble into your cutie's heart, he's stacks of fun and will keep them entertained beyond Easter.
---
Scandi surprise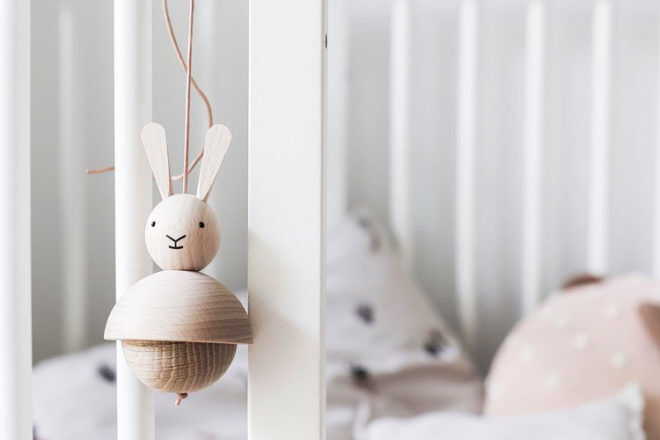 Made in Denmark from beech and oak wood, hang this darling in your bubba's nursery for an Easter morning surprise.
---
Tails for days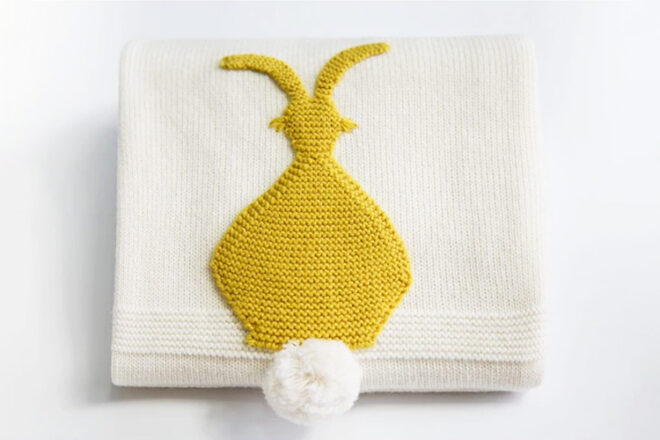 Taking pom poms to the next level by turning them into bountiful bunny tails. Love!
---
Roll into Easter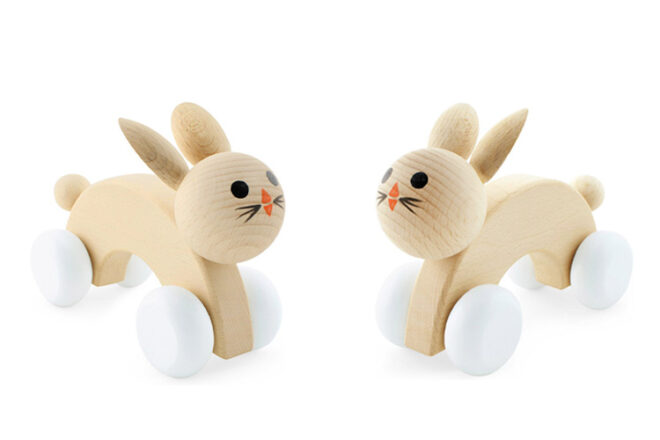 Let the Easter celebrations roll in with a classic wooden toy for baby – an Easter gift to be enjoyed all year round.
---
A gorgeous group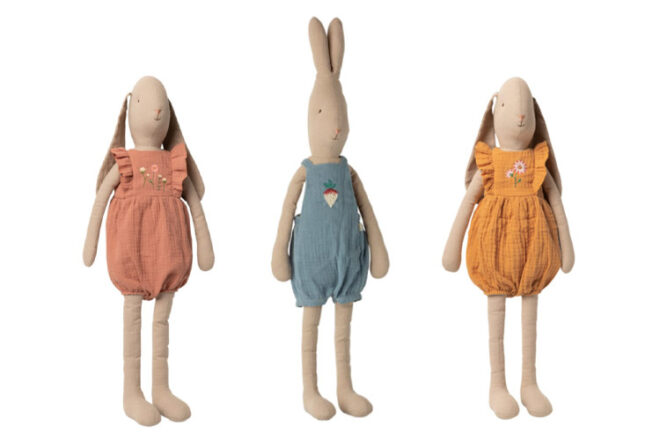 Toys to treasure year upon year with personalities and outfits to delight, it's hard to go past the Maileg gang of bunnies.
---
Some bunny's welcome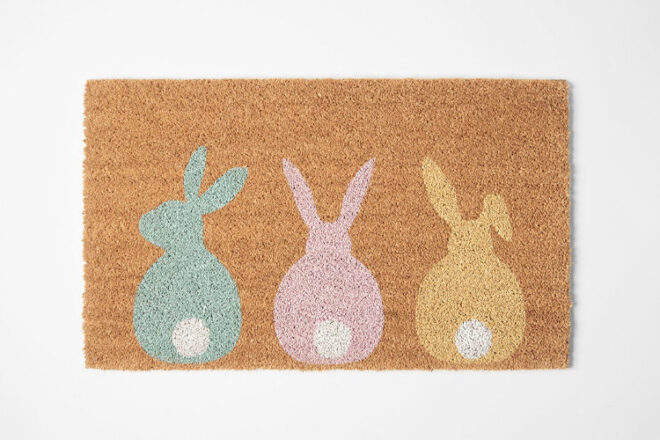 Guaranteed to put guests in a good mood, placing this mat at your door means every bunny is welcome.
---
Bunny, stop here!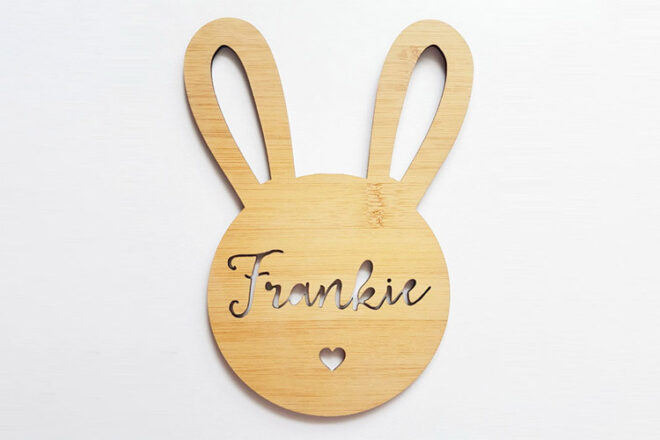 Start your Easter traditions early and hang a sign on their door ready for the Easter bunny. Personalise with their name, of course.
---
Adventure awaits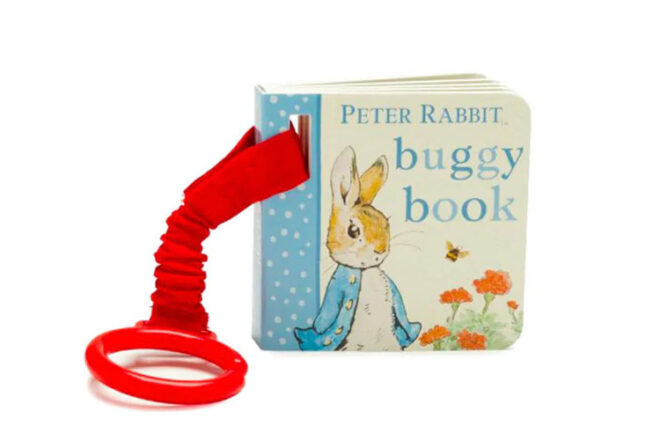 Let's face it, an outing with a baby is an adventure in itself. Clip this buggy book to your pram or stroller for some extra entertainment along the way.
---
Sweet spoons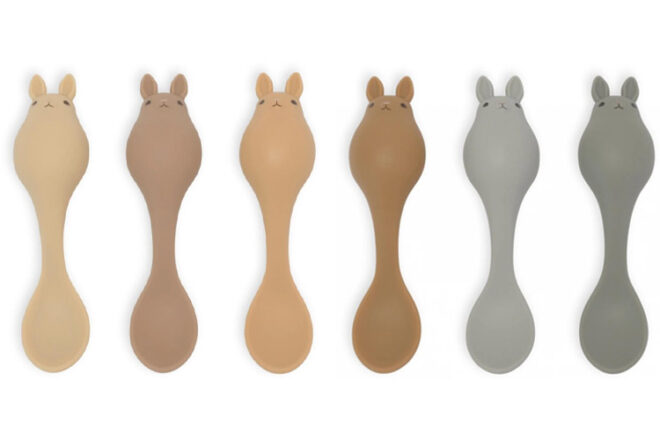 Whether for morning munchies or afternoon snacks, cute utensils make every meal more exciting.
---
Bathtime bunny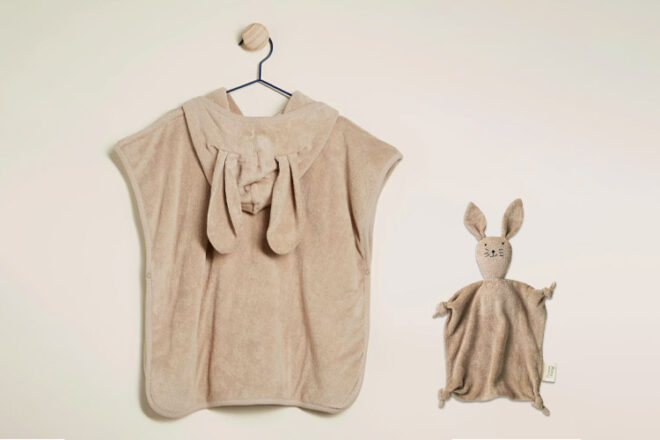 Oh-so-cute, your bath time bunny will be cosy and dry in no time. We love the neutral shade and matching friend.
---
Cute combo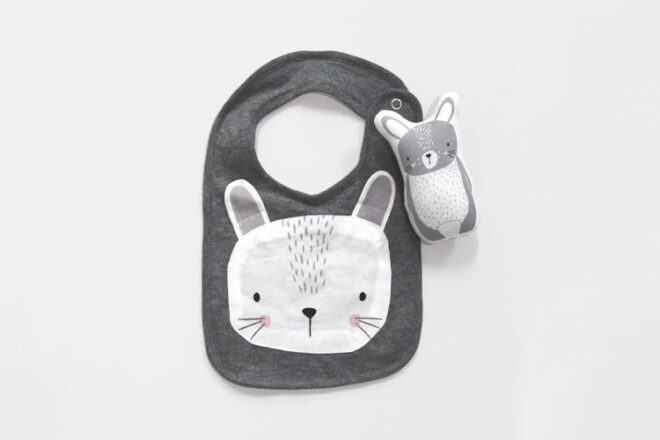 Perfect for bub's first Easter basket, this set will have them kitted out in style. Boring bibs need not apply.
---
Art with attitude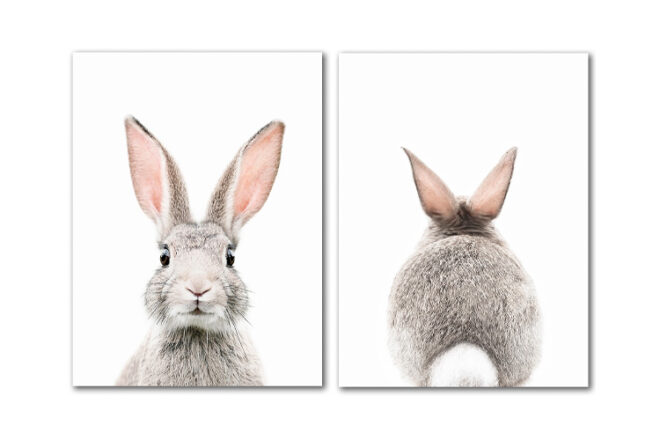 It's bunny, with personality. Pop these up on their wall for a nursery with that something egg-stra.
---
Bright bunnies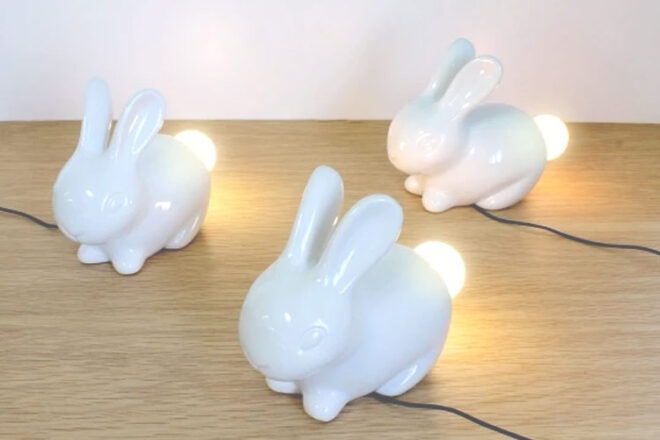 Guaranteed to light up their face as well as their room, there's not much cuter than a cottontail lamp!
---
All eyes on you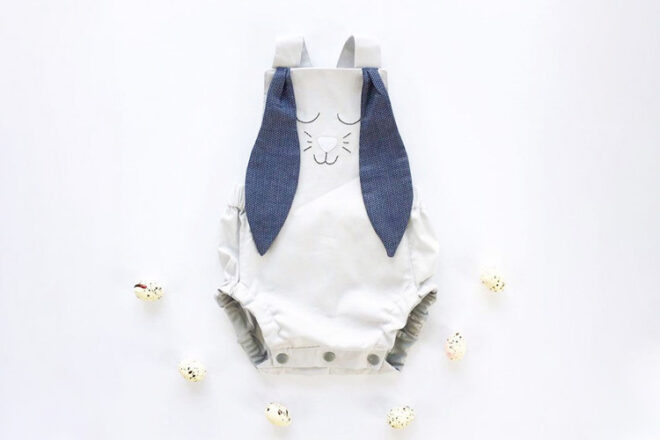 Handmade and embroidered, this gorgeous Easter gift is the only thing you need to nail baby's Easter photos this year.
---
A veggie cool accessory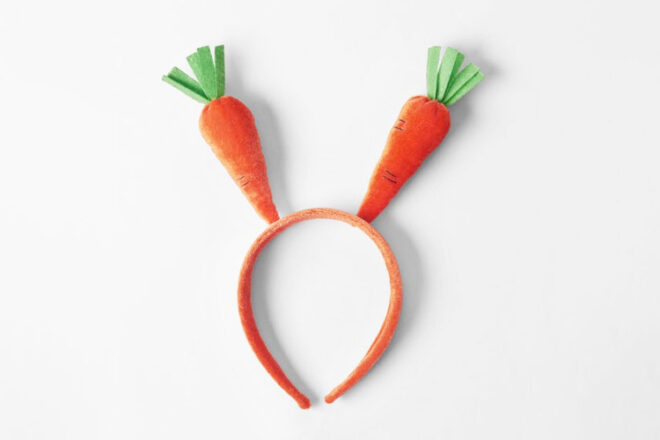 Grab a bunch of these, they'll be still rocking Easter-chic with not a bunny ear in sight.
---
Bespoke bunnies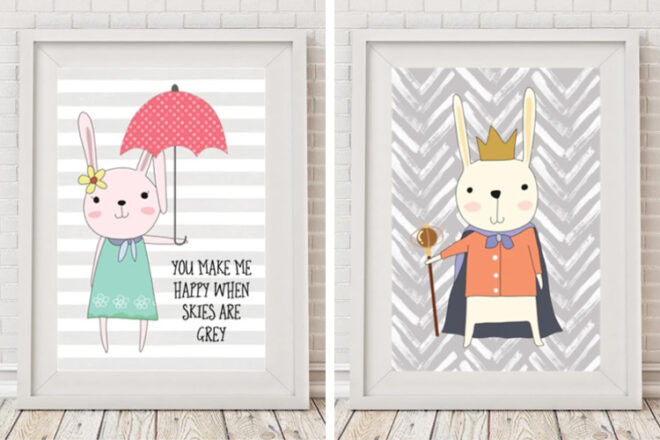 Their walls will never be boring when you've got these cuties up – the more the merrier.
---
Too-cute tags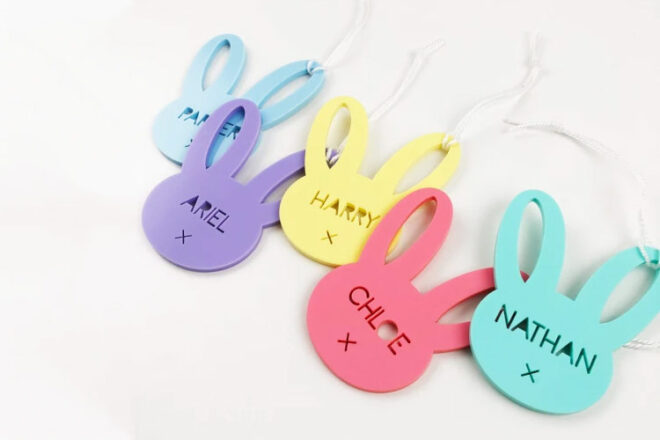 These are perfect for the Easter basket and can hop over to their backpacks for the rest of the year. Win-win!
---
Lloyd Rabbit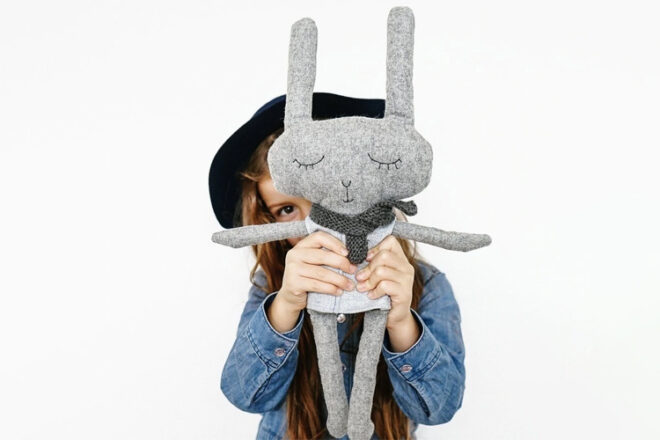 When you're gifted a rabbit called Lloyd you know he'll be a friend for life. The knitted scarf is the coolest touch.
---
Personalised prints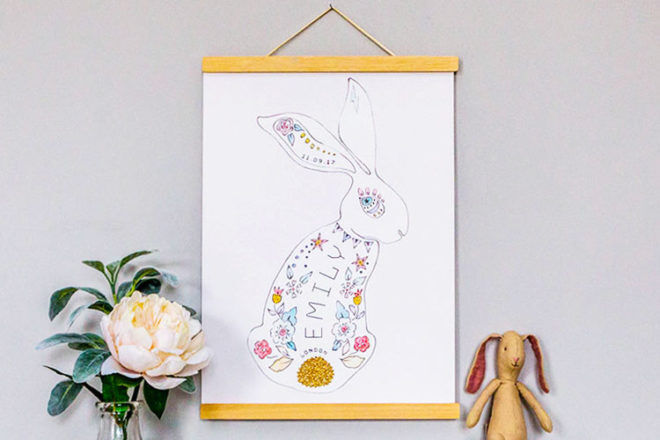 A whimsical print for the bedroom or nursery walls, with pops of colour and baby's name giving it an extra special touch.
---
Light up the night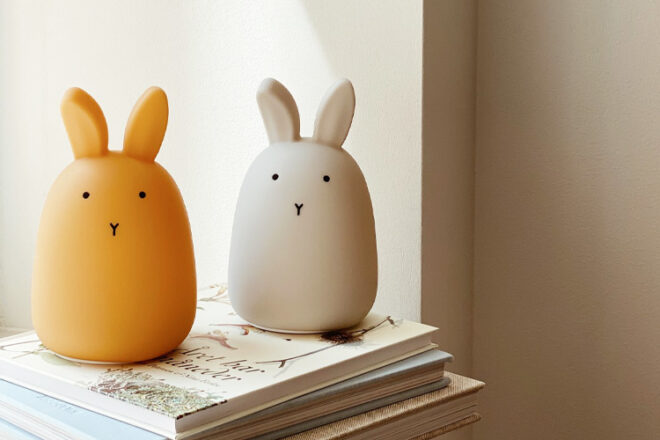 Whether lamp or night light, these minimalist critters add instant glow (and glam) to their space.
---
Racing rabbit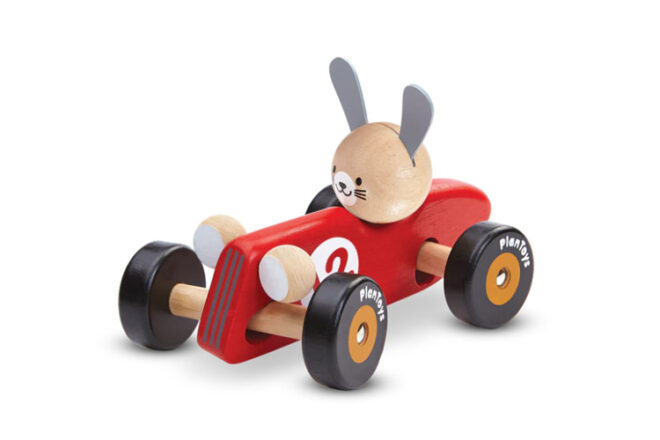 Get their hearts racing with wooden toys designed to delight. With vintage vibes, this rabbit will be a winner all year round.
---
Beatrix Potter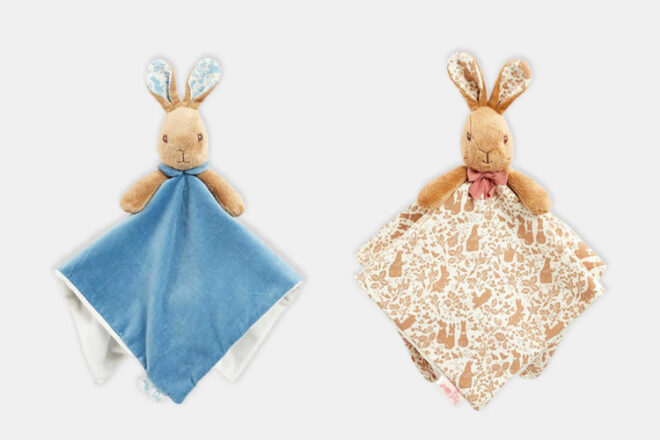 Providing lots of sleepy time cuddles, choose from Peter or Flopsy to help your bubba snooze soundly.
---
Stacks of fun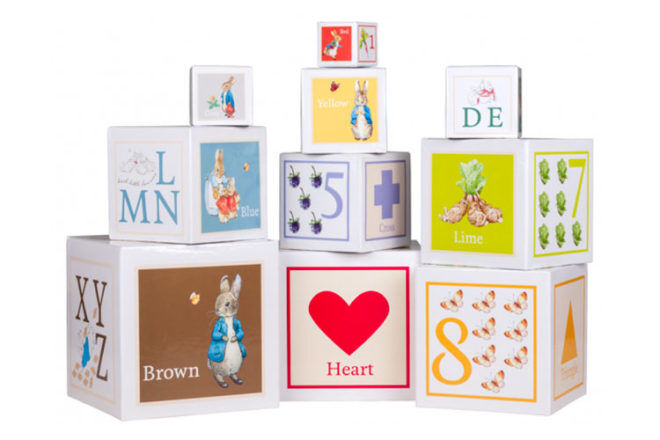 Play and learn with your dear friend Peter. These stackable building blocks make a classic easter gift for baby, showcasing letters, numbers and illustrations on every side.
---
Counting carrots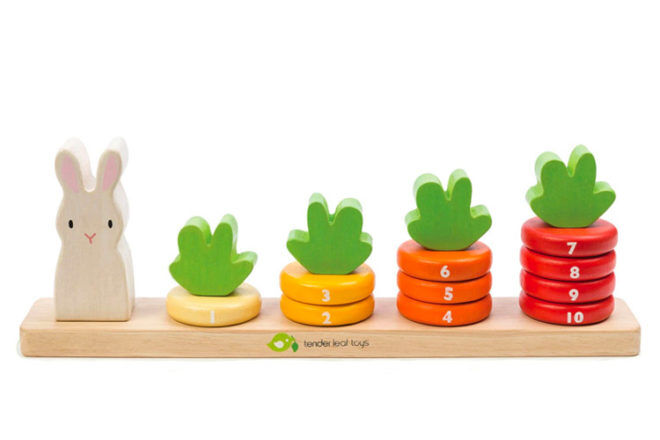 Count down to Easter with an engaging wooden toy that's stacks of fun. How many carrots can the bunny eat?
---
We would never recommend a product we haven't seen, used, tried ourselves or been recommended to us by a mum from our Facebook groups. See our Disclosure Policy.
Read next …
Thousands of Aussie mums in our Mum's Grapevine Facebook Groups are asking each other for recommendations on what to buy right now. And you can too! Join today.