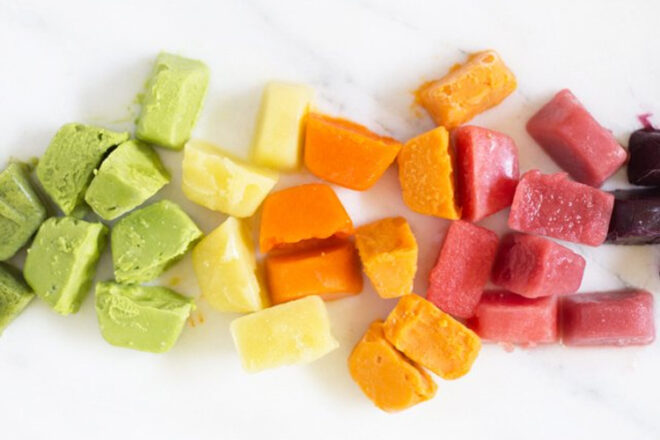 Finding the time to serve up a variety of flavours to new foodies isn't easy, but baby food delivery services are taking the time and stress out of mealtimes by sending nutritious meals straight to your door.
From baby's first purees to chunky-lumpy meals and finger food, baby food delivery services offer a wide range of homemade meals custom-made for early eaters. What's more, they use fresh, locally-sourced ingredients that are expertly balanced to ensure little bodies get the goodness they need.
To help you and bub enjoy the foray into food without excessive waste, we've sniffed out the best baby food delivery services across Australia.

OUR PICK OF THE CROP
9 baby food home delivery services in Australia
With baby food home delivery being quite new to Australia, it's hard to know where to start, so we asked the HUGE Mum's Grapevine Facebook community which services they've used and loved. In no particular order, here are the recommended products.
Simply Goodness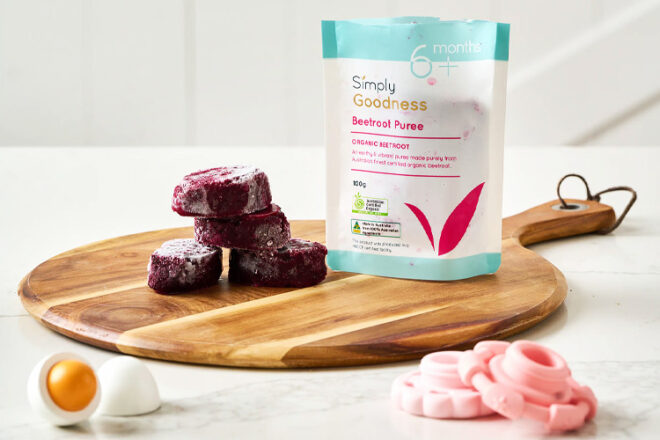 Locally made with 100% Australian ingredients, Simply Goodness certified organic food comes in a huge choice of purees, semi-textured and textured options. We love that the pouches have a transparent window and bottom for easily inspecting what's inside.
Delivery area: Metro Melbourne (regional Victoria upon request)
---
Tiny Turtle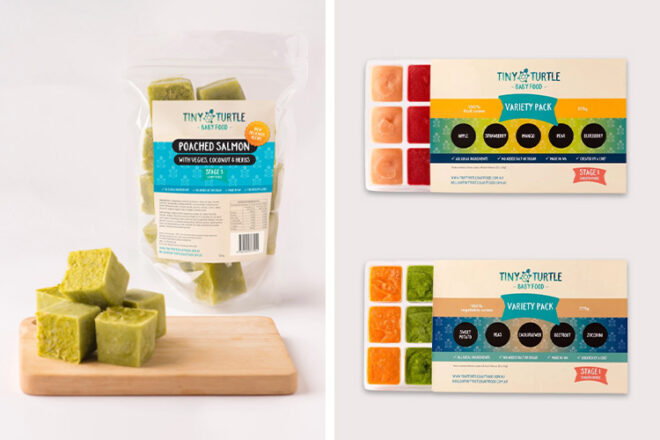 Chef-made using quality Australian produce, Tiny Turtle Baby Food is completely free from salt, sugar and preservatives and comes in three stages for growing bodies. We love the stage one variety packs for trying out new flavours with little food waste.
Delivery area: Metro Perth
---
Nourishing Bubs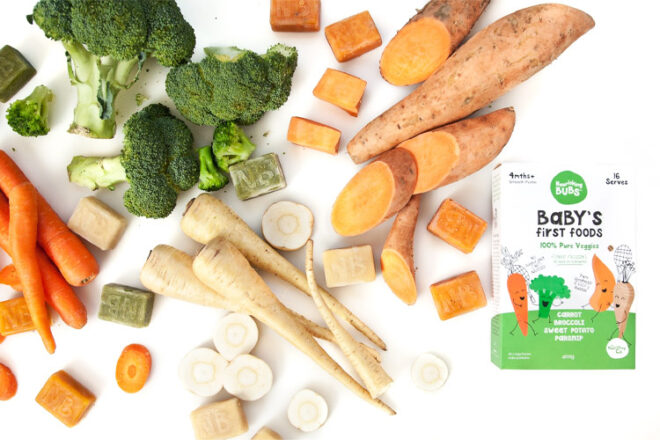 Founded by a paediatric dietician and nutritionist, Nourishing Bubs packs include a selection of smooth fruit and veggie purees, snap frozen and free of nasties. We love the brilliant Starter Pack which includes 40 first-taste portions for testing out little taste buds.
Delivery areas: NSW, ACT, VIC, QLD
---
Bouchée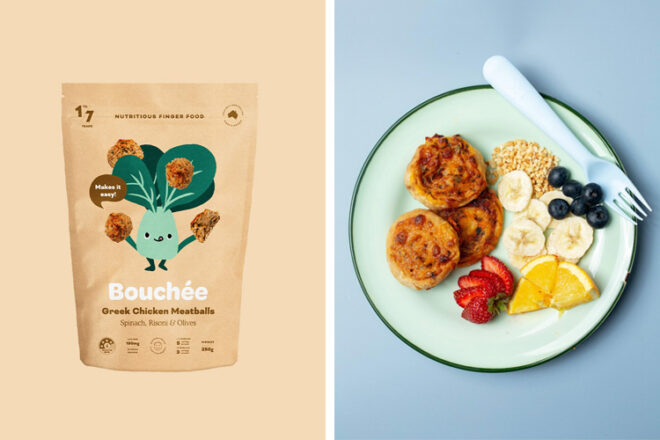 Created by parents for parents, Bouchée delivers a range of fun finger food straight to your door, minus any fillers, preservatives, refined sugar or additives. We love that the resealable packs let you customise your little one's portions.
Delivery areas: Australia-wide, except WA

---
TinyBeets Foods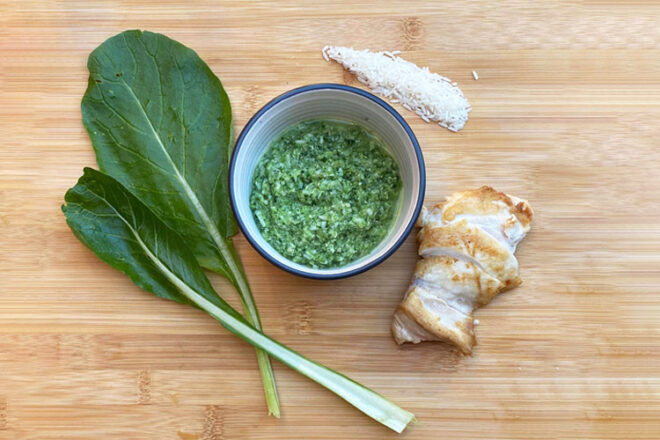 Created from scratch using locally sourced produce, TinyBeets Foods includes starter purees, textured meals and tasty finger food for little grazers. We love the fabulous array of flavours, from single fruits to mild dahl and lamb baba ganoush.
Delivery area: Metro Adelaide
---
Baby Yum Bondi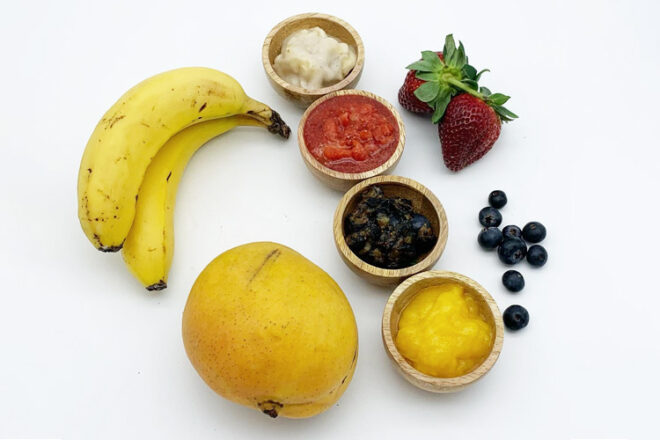 Packed with unique carbohydrates, proteins and fats for growth, Baby Yum delivers freshly made vegetable purees and textured meals free of sugar, salt and other nasties. We love the creative combinations of flavours and focus on using seasonal produce.
Delivery area: Bondi, Sydney
---
My Baby Organics
Free from preservatives and 100% certified organic, My Baby Organics Baby and Toddler Pods are prepared by hand using plant-based ingredients. We love that each serve for early eaters is perfectly portioned and contains one ingredient.
Delivery areas: Brisbane. Gold Coast, Tweed Coast
---
This shortlist has been curated by our senior editorial team and may include affiliates and/or paid inclusions. We would never recommend a product we haven't seen, used, tried ourselves or been recommended by a mum from our Facebook groups. See our Disclosure Policy.

Discover products to help with starting solids …
Know a baby food delivery service we should add to our list? Contact us and let us know, we've been collating Australia's best baby products and services into shortlists for over 14 years and we're always happy to support new brands and businesses.