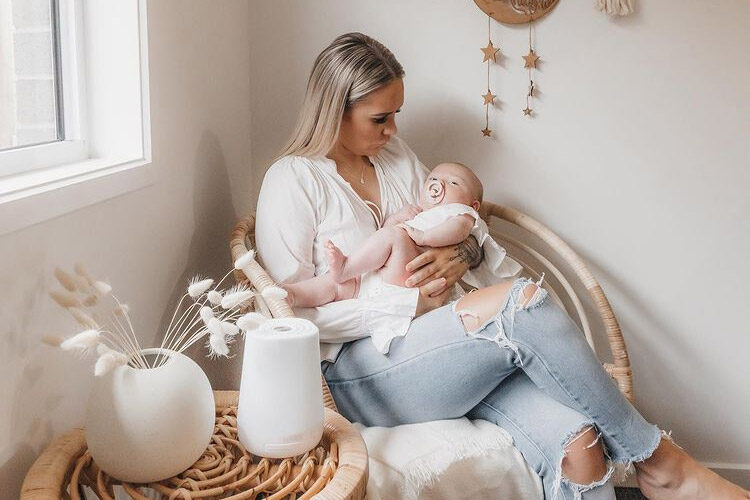 It's no secret that bubs need all the precious zeds they can get, but settling doesn't come easy for many littlies. A white noise machine plays soothing sounds that help baby drift off faster and re-settle easier – plus, they may give Mum a chance to catch up on some rest too.
Based on the premise that newborns are accustomed to repetitive noise from their time in the womb, white noise apps, machines and other baby sound units emit constant sounds to help soothe babies. They're also a lifesaver when it comes to drowning out sudden noises that can startle little cherubs.
OUR PICK OF THE CROP
9 baby white noise machines available in Australia
With so many white noise machines for babies in Australia, it's hard to know where to start, so we asked the HUGE Mum's Grapevine Facebook community which brands they love. In no particular order, here are the units they recommend.
Three Sheep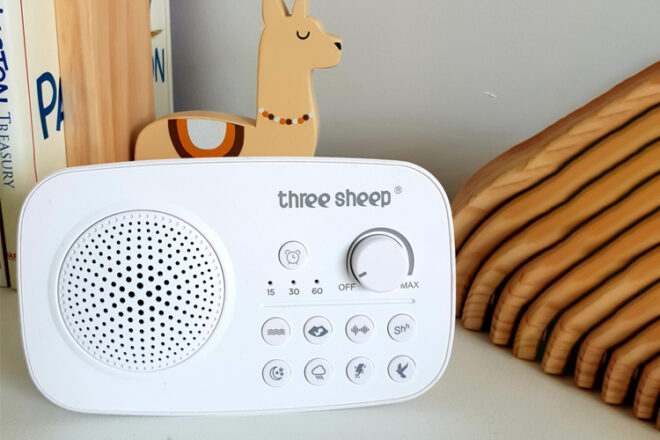 With eight calming sounds, the Three Sheep Sound Therapy Machine comes with an electrical wall adaptor and a rechargeable lithium battery so you can take it anywhere. We love that the adjustable volume ranges from whisper quiet to quite loud.
Snotty Noses Discount Code:
Use code
SLEEP15
for 15% off
---
Sleepmac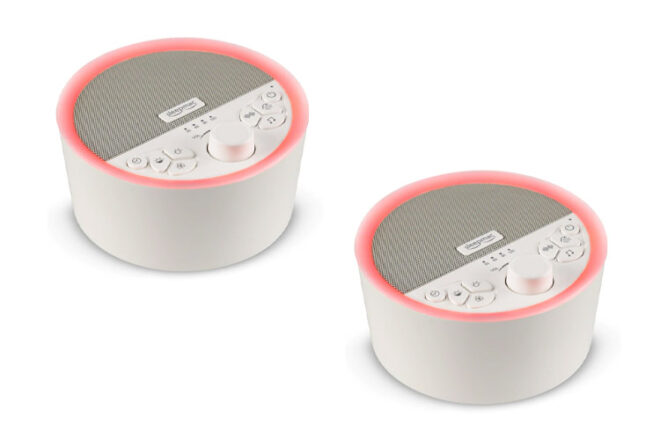 Preloaded with 39 high-fidelity melodies and sounds, the Sleepmac Pink Noise Machine and Night Light offers 12 hours of constant play thanks to the built-in USB-rechargeable battery. We love the compact size and choice between snow white and charcoal.
---
Sleepytot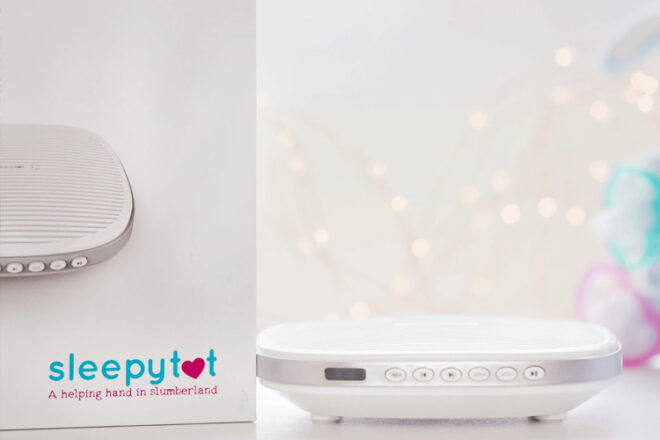 Suitable for newborn to elderly, Sleepytot White and Pink Noise Therapy offers 20 soothing sounds including cracking fire, ticking clock, frogs, birds, womb sounds and more. We love that it has ten hours of soothing sounds thanks to its built-in USB-rechargeable battery.
Sleep Tight Babies Discount Code:
Use code
MGV20
for 20% off.
---
Welcare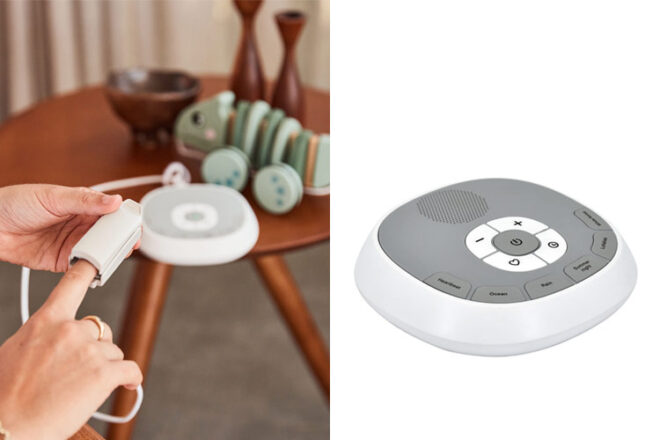 Compact enough to take everywhere, the Welcare Sound Machine records Mum's own heartbeat for continuous playback to help soothe and settle baby. We love that it has seven different volume levels (including mute) and comes with a hanging strap.
---
Rockit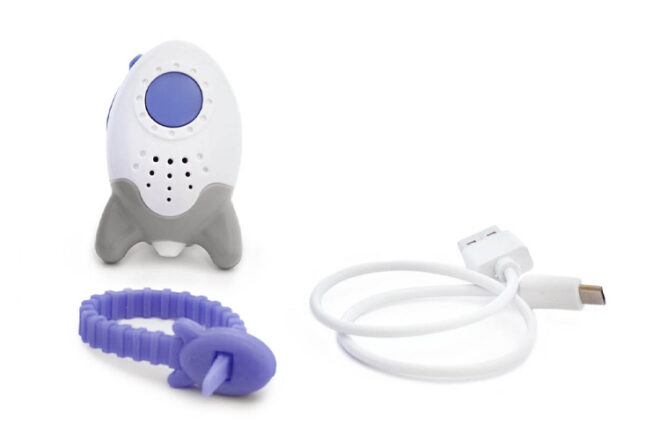 Whether you stand it, clip it or strap it to the stroller, the Rockit Wooshh is ready to lull little ones to sleep with eight advanced sounds recorded on a premium sound chip. We love that there is even genuine outer space noise included courtesy of NASA.
Sleep Tight Babies Discount Code:
Use code
MGV20
for 20% off
---
Nodiee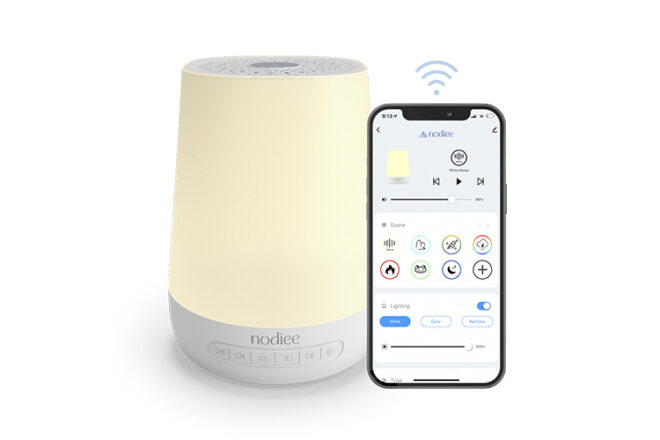 Preloaded with 34 sounds, the next-generation Nodiee Sleep Assist Smart comes with a timer, light control touch panel and smartphone connectivity via the app. We love that it's portable and functions as a night light and alarm clock for years to come.
---
Zazu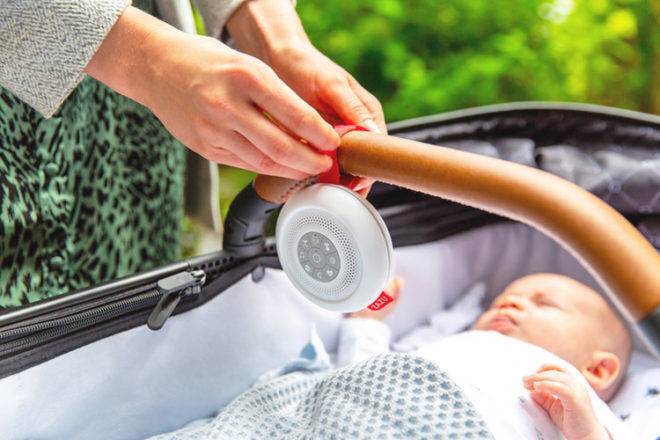 Compact, cute and portable, Zazu Suzy Portable Baby Soother runs on batteries and plays six different sounds to mimic all that constant activity heard in utero. We love the built-in sensor that plays gentle sounds as soon as baby starts to cry.
---
Skip Hop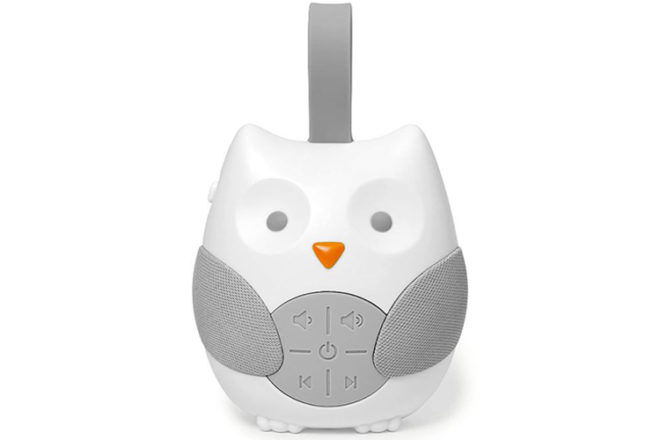 Stand it or hang it, the Skip Hop Stroll & Go plays two well-known lullabies and two nature sounds conducive to snoozing. We love that it's compact, yet equipped with the features you'd expect in a full-sized unit, like volume control and auto shut-off.
---
Project Nursery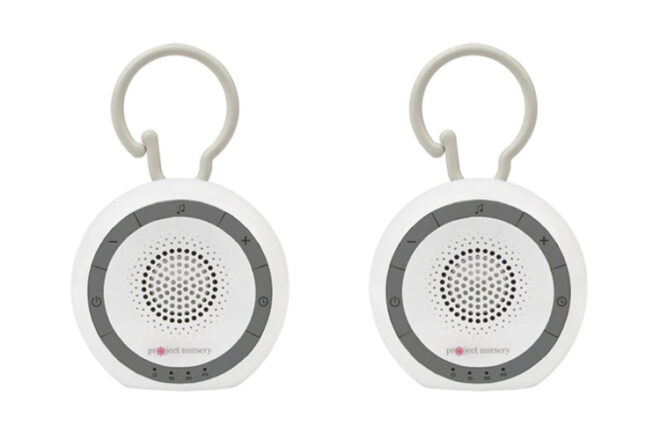 Preloaded with classic lullabies or the sounds of nature, the Project Nursery Portable Sound soother clips easily to nappy bags and strollers for a soothing baby on the go. We love the light-up buttons for easy use in the midnight hours.
---
This shortlist has been curated by our senior editorial team and may include affiliates and/or paid inclusions. We would never recommend a product we haven't seen, used, tried ourselves or been recommended by a mum from our Facebook groups. See our Disclosure Policy.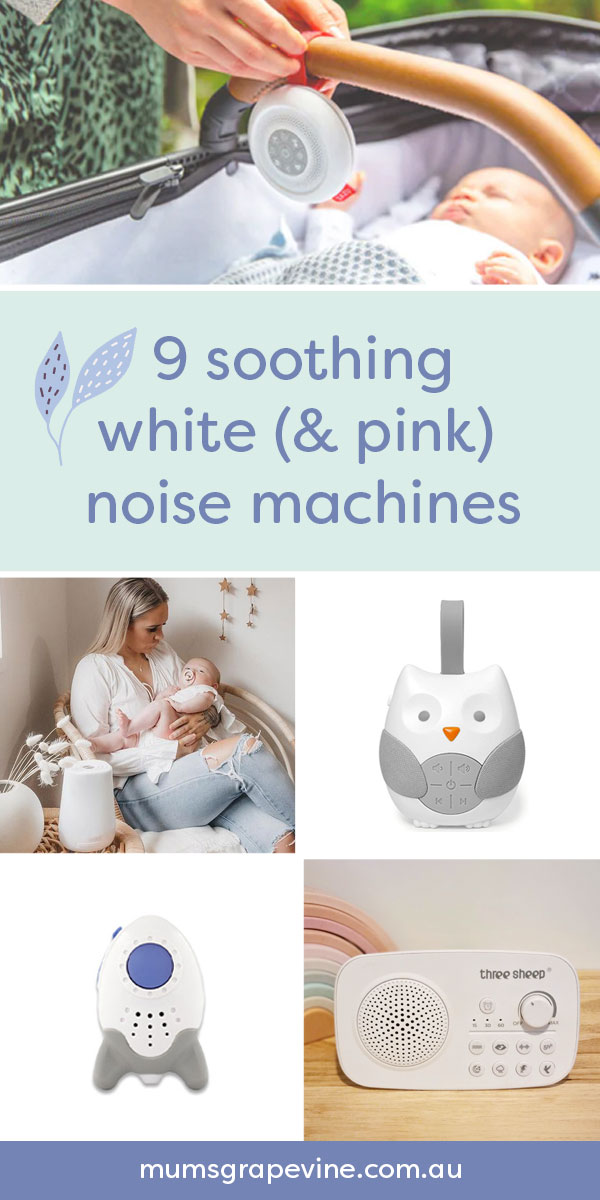 Know a white (or pink!) noise machine we should add to our list? Contact us and let us know, we've been collating Australia's best baby products into shortlists for over 14 years and we're always happy to support new brands and businesses.
Find more baby sleep aids in these roundups next …
Thousands of Aussie mums in our Mum's Grapevine Facebook Groups are asking each other for recommendations on what to buy right now. And you can too! Join today.