There are few things more perfect than a sleeping baby, but the path to the land of Nod isn't always smooth with the sun shining bright outside. Enter the blackout blind.
Designed to create a dark space for baby at home or away, baby blackout blinds come in a huge range of sizes that suit most windows and attach easily with suction cups or static-cling technology for easy portability.
Look, we get it, sleep is one of those topics that bring us great joy when bub sleeps for more than one cycle and anxiety when baby's routine is about to be disrupted by travel or daylight savings.  To lend a hand we've shortlisted our favourite blackout blinds available in Australia.
OUR PICK OF THE CROP
7 blackout blinds for babies available in Australia
With so many blackout blinds on the market in Australia, it's hard to know where to start, so we asked the HUGE Mum's Grapevine Facebook community which brands they've used and loved. In no particular order, here are the recommended products.
EasyNight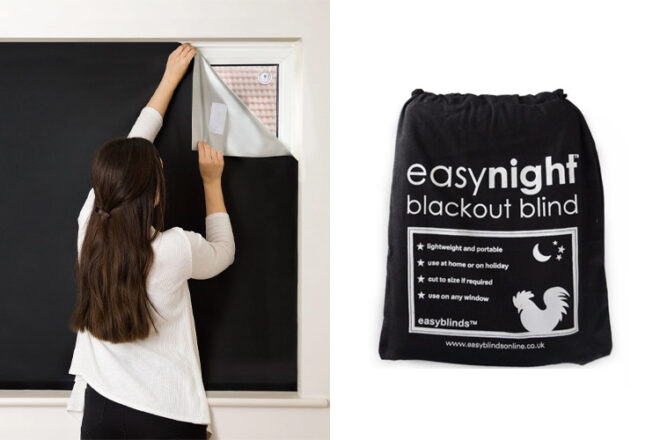 Available in four sizes, award-winning EasyNight Blackout Blinds come with silver reflective backing that blocks heat and all external light when hung correctly. We love that they can be cut to size without any fraying around the edges.
---
ergoPouch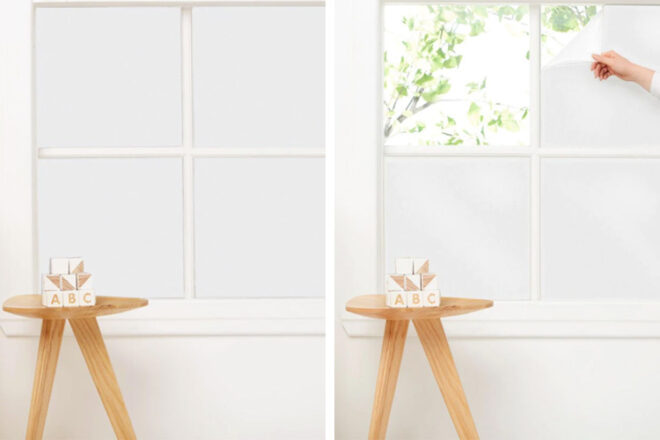 Free from sticky adhesive, ergoPouch reusable Window Blockout uses a static-cling bind to attach to glass and block 100% of sunlight. We love that windows still open and close while the blockout screen is mounted.
---
Tommee Tippee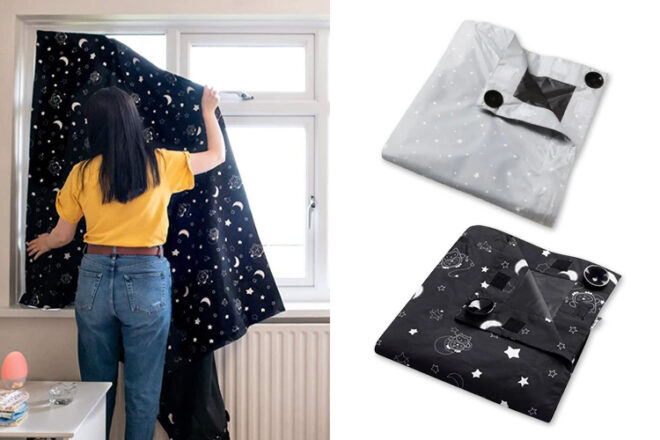 Lightweight and machine washable, Tommee Tippee Portable Blackout Blinds anchor to windows with long-lasting suction cups to completely block daylight. We love that they come with a handy travel bag for family holidays.
---
Baby Sleep School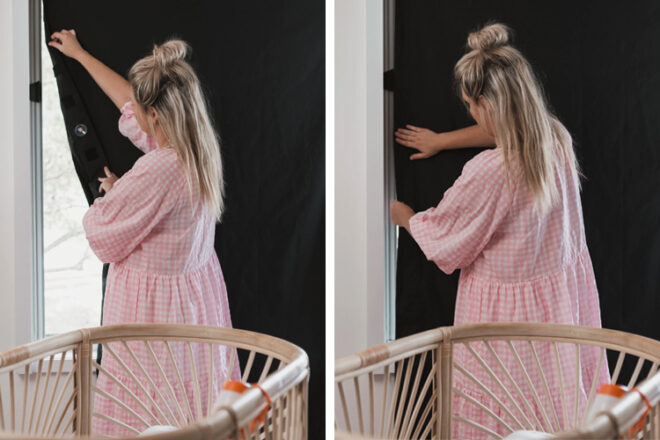 Available in two generous sizes, Baby Sleep School Portable Sleepy Blinds attach to windows with a combination of premium suction cups and tough Velcro tabs. We love that they're quick to attach and black on both sides for a totally dark room.
---
Koo-di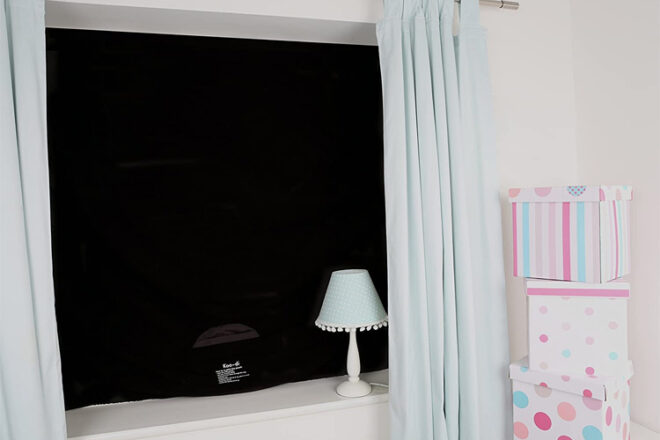 With tiny suckers and stretchy sides, the Koo-di Bed Time Blockout Blind securely fastens to windows up to 140 x 200cm, turning day into night. We love that it folds away into an integrated and lightweight pouch for taking everywhere.
---
Sleepy Sundays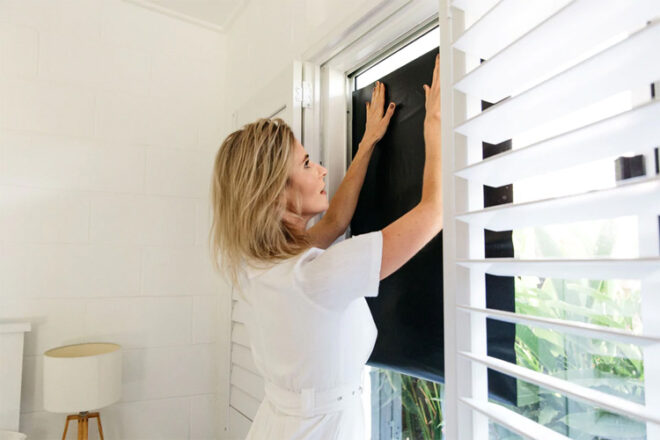 With a guarantee of 100% blocked light, Sleepy Sundays Blockout Blinds use a static charge to cling to any clean, smooth window. We love how easy these are to travel with, and that each sheet is not only customisable and reusable but also recyclable.
---
Lights Out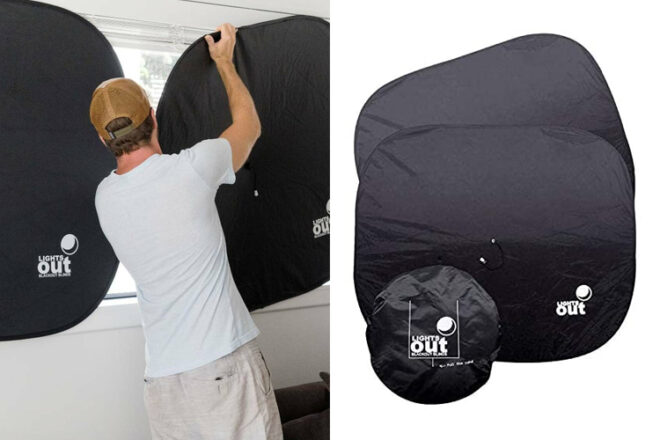 Super versatile, portable and simple to use, Lights Out Blackout Blinds come in sets of two and feature a central suction cup that sticks firmly to any smooth glass. We love that they can be overlapped for even better window coverage.
---
Do babies need blackout blinds?
Turns out a blackout blind isn't necessary for the nursery.  That said, they do go a long way in helping babies get to sleep and stay asleep longer. If you have existing blinds or curtains with a blockout lining, you may not require a set of baby blinds.
What are the benefits of blackout blinds for babies?
The main benefit of blackout blinds for babies is that they block external light and create a dark, sleepy environment. Darkness stimulates the production of the sleep hormone melatonin, helping babies drift off easier and reducing the chances of early waking when the sun peeks in.
How do you hang blackout blinds in the nursery?
Hanging styles attach securely to smooth glass windows with suction cups. PVC blackout comes in a handy roll and can be cut to size and applied to windows like cling film.
---
This shortlist has been curated by our senior editorial team and may include affiliates and/or paid inclusions. We would never recommend a product we haven't seen, used, tried ourselves or been recommended by a mum from our Facebook groups. See our Disclosure Policy.
Know a blackout blind we should add to our list? Contact us and let us know, we've been collating Australia's best baby products into shortlists for over 14 years and we're always happy to support new brands and businesses.
Find more baby sleep aids in these roundups next …
Thousands of Aussie mums in our Mum's Grapevine Facebook Groups are asking each other for recommendations on what to buy right now. And you can too! Join today.