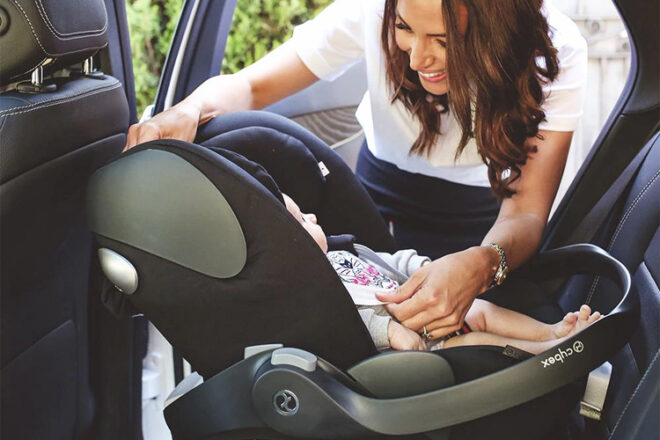 Life gets pretty hectic once little human humans enter the world, but thankfully Australia's leading car capsules take the fuss (and sore backs) out of getting around with a newborn in tow.
Always rear-facing, portable baby capsules detach from a preinstalled base in the car, allowing baby to remain seated while lifted out of the car. And with many capsules now compatible with popular prams and strollers to form complete travel systems, they're a modern convenience you'll wonder how you did without.
To help you make the right decision for getting around with bub safely, we've shortlisted our favourite baby capsules available here in Australia.
What you need to know about baby capsule safety
Australia has strict car seat rules that parents need to be aware of. Here's a summary:
In Australia, baby capsules must meet Australian standard AS/NZS 1754
Babies must never be left unattended in the car
Baby capsules are designed to be rear-facing only
The capsule must have upper tether straps
Harness adjusters should be self-locking
Covers and liners must be included to protect babies
Components and accessories must not be sharp or easily detached by little hands
Refer to Product Safety Australia for more details.
OUR PICK OF THE CROP
7 capsules for babies available in Australia
With so many baby capsules in Australia, it's hard to know where to start, so we asked the HUGE Mum's Grapevine Facebook community which brands they love. In no particular order, here are the capsules they recommend.
Britax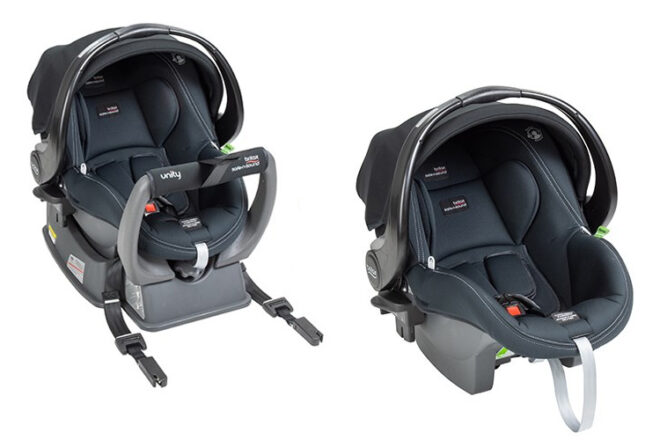 Suitable for babies up to 12 months, the Britax Safe N Sounds Unity ISOFIX Capsule is Australia's only infant carrier designed and tested for premature and low-birth-weight babies without medical conditions. We love the high sidewalls for added protection.
---
Bugaboo
Lined with thermo-regulating Merino wool, the Bugaboo Turtle by Nuna Capsule is compatible with most Bugaboo prams and comes with an ISOFIX base. We love that the UPF 50+ sun canopy has a mesh peekaboo window for checking on bub.
---
Maxi Cosi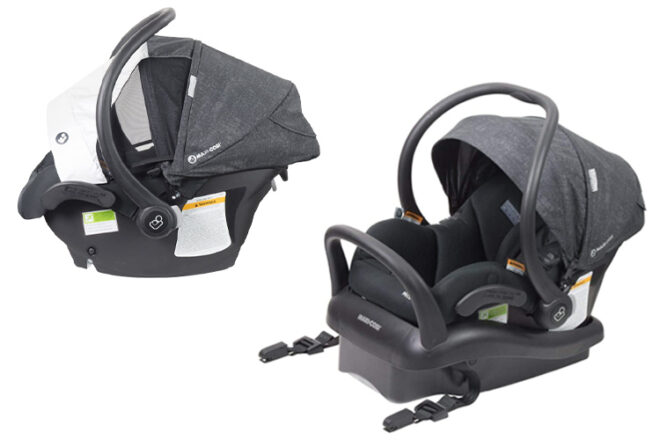 Compatible with leading strollers, the Maxi Cosi Mico Plus comes with ISOFIX fitment for safe installation and superior side impact protection. We love the handy harness magnets for keeping straps out of the way when lifting baby in and out.
---
Baby Jogger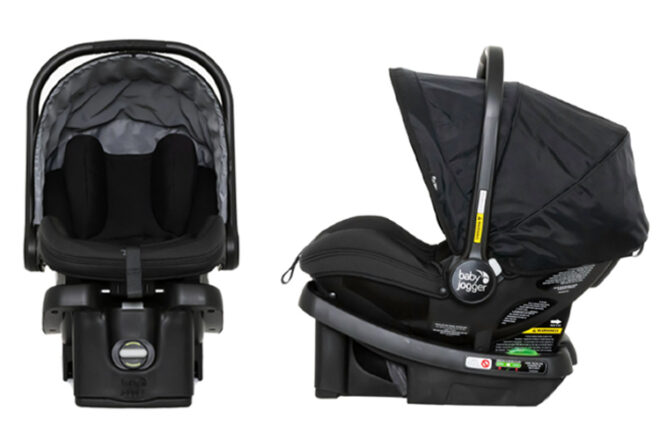 Ready to adapt to Baby Jogger pram, the City GO Capsule boasts a six-position adjustable base that attaches to cars with your choice of ISOFIX or seatbelt connection.  We love the extra-long UPF 50+ sun canopy for complete protection of young skin.
---
Cybex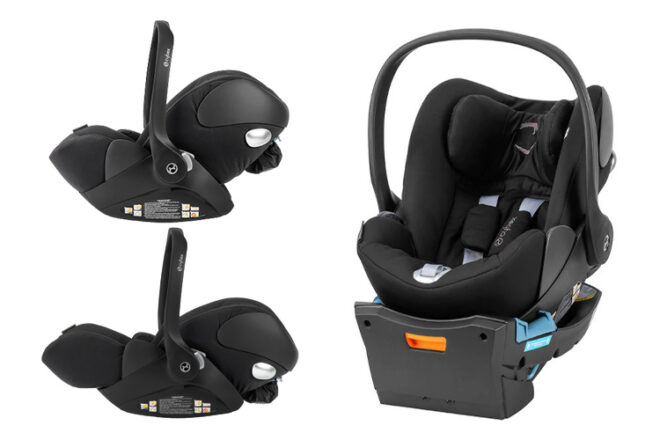 A capsule and bassinet in one, the Cybex Cloud Q is the only car capsule in Australia that transforms from a rear-facing unit to an ergonomic flat-lying position outside of the car. We love that it's compatible with a range of prams and suits bubs right up to 12 months of age.
---
Nuna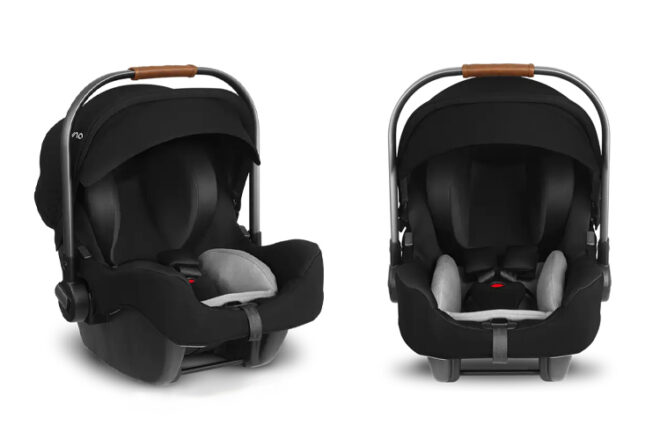 The perfect pair for Nuna strollers, the Nina KLIK Capsule features adjustable head support and harness, removable insert and contoured handle for easy carrying. We love the bubble indicator on the base that tells you when it's level.
---
Chicco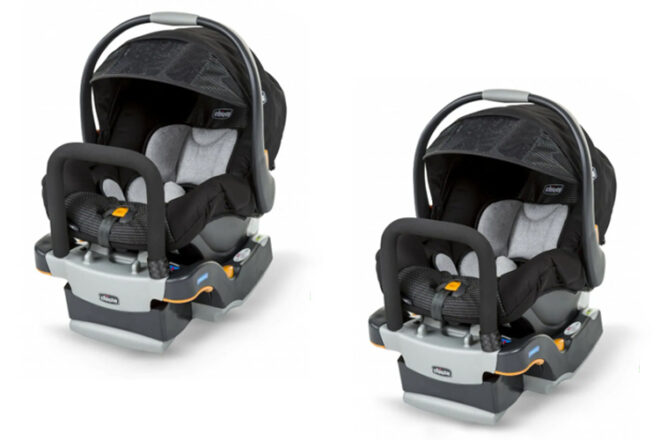 Loved for its easy installation, the Chicco Keyfit Capsule fits Chicco strollers and comes fitted with a five-point harness and quick-remove washable pad. We love the smooth underside that doesn't scratch leather seats.
---
Is a baby capsule the same as a baby car seat?
No, baby capsules detach from their base and allow parents to lift baby out of the vehicle while still seated. Car seats, however, are not designed to be used outside of the car.
How long can a newborn sit in a baby capsule?
According to Red Nose Australia, infants should not exceed two hours sitting or sleeping in a capsule due to the increased risk of sudden infant death. Also, remove baby from the capsule once the car journey is over, even if it means waking sleepyheads.
At what age does a baby stop using a capsule?
Most babies have outgrown their capsules by around their half-birthday. Many manufacturers recommend capsule use from birth up to about six months of age, depending on baby's height. And, it must be used in a rear-facing position at all times.
---
This shortlist has been curated by our senior editorial team and may include affiliates and/or paid inclusions. We would never recommend a product we haven't seen, used, tried ourselves or been recommended by a mum from our Facebook groups. See our Disclosure Policy.
See our poll results and join the conversation over on Facey …
---
Know a baby capsule we should add to our list? Contact us and let us know, we've been collating Australia's best baby products into shortlists for over 14 years and we're always happy to support new brands and businesses.

Read next …
Thousands of Aussie mums in our Mum's Grapevine Facebook Groups are asking each other for recommendations on what to buy right now. And you can too! Join today.