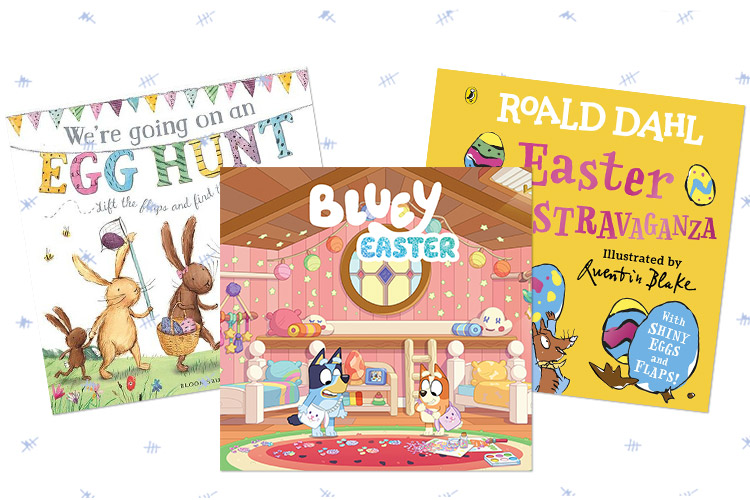 Easter is officially one of the best times of the year. You get to scatter chocolate around the place, make funny hats for your kids, describe everything as "egg-cellent" and read loads of juicy Easter books.
We've put together a bumper list of our favourite Easter books for babies and toddlers that are bouncing with bunnies and eggs-ploding with imagination. (Get it? 'Eggs-ploding.' Ahh … Easter really is the best).
OUR PICK OF THE CROP
26 Easter books for babies and toddlers
To help you stock up on some fantastic Easter books for the season, we hopped around town to scout out the titles to get seriously egg-cited about. In no particular order, here they are.
Bluey Easter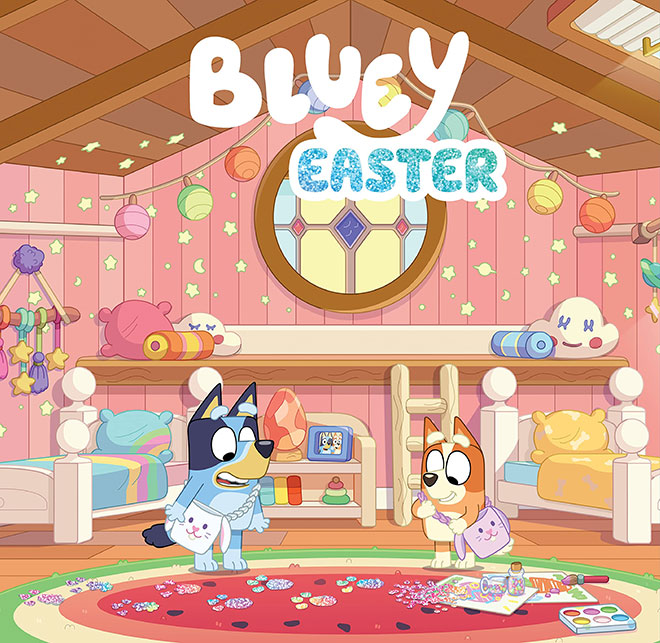 Can any preschooler get enough of these lovable pups? We think not. In this adventure, Bluey and Bingo fear the Easter Bunny has forgotten clean about them – until they find themselves on an action-packed egg hunt.
---
Book of Bunny Farts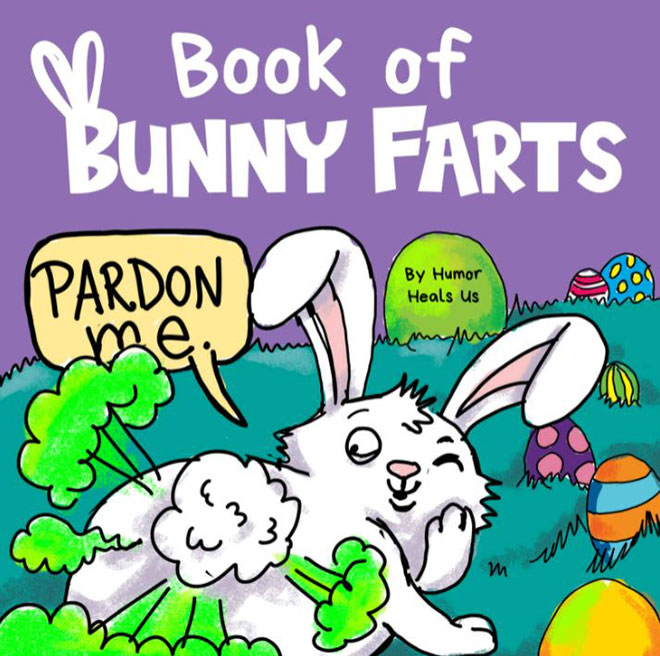 If fart jokes tickle the funny bones of your wee ones, you can count on this being on high rotation throughout the season. Find out exactly why the Easter Bunny tends to be so, well, gassy.
---
Roald Dahl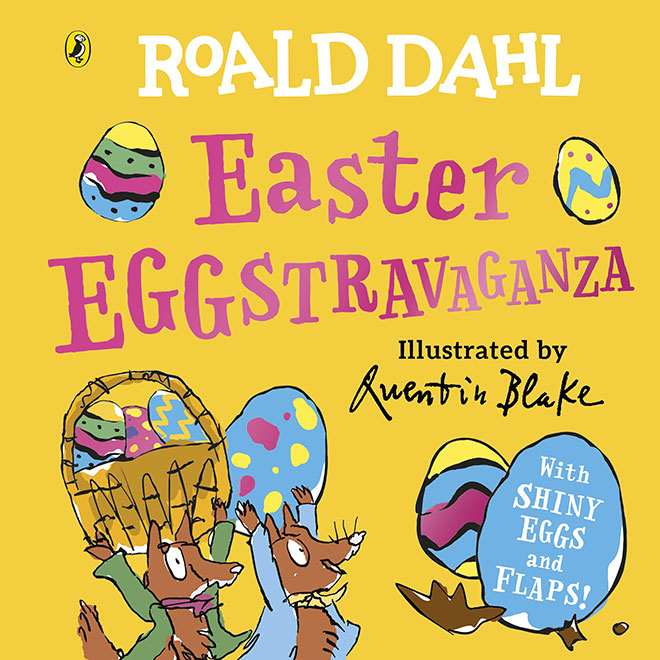 Hot off the press for 2022, this EGGstravaganza takes kids on a 'delumptious' ride of licky, sticky goodness. Little ones will love lifting the flaps to reveal shiny Easter surprises.
---
Peter Rabbit Pop-Up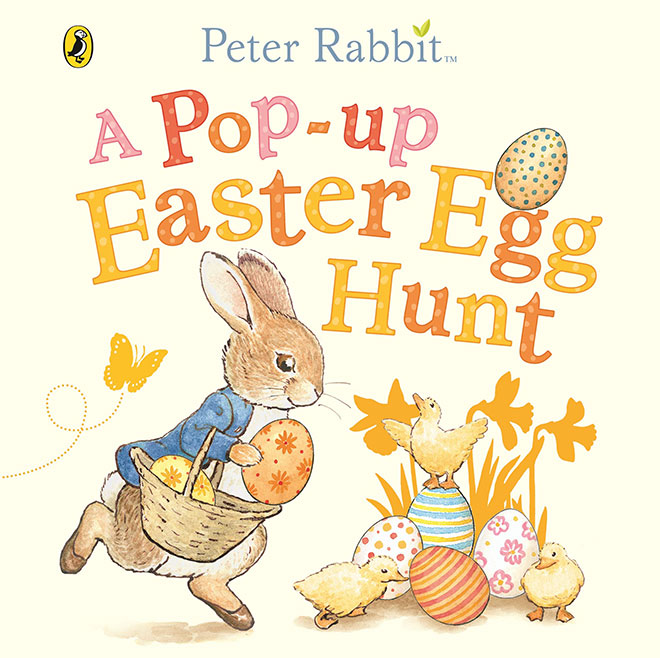 The race is on to track down as many eggs as you can. Packed with fun flaps and pop-ups, this novelty book provides loads of tactile entertainment. Look out for the 'pop' surprise.
---
Oscar the Hungry Unicorn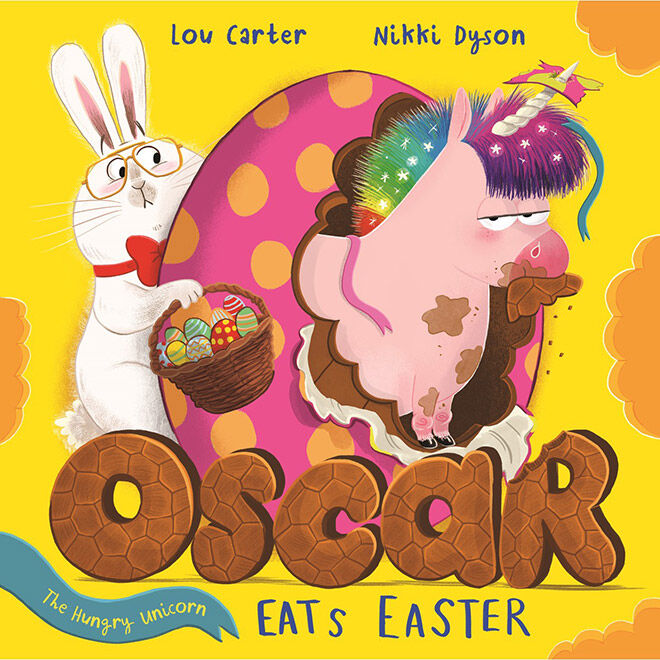 Oh dear. Oscar the Unicorn has gone and gobbled up all the eggs! The gang steps in to lend a hand, but when pirates lose the map to the egg hunt, Oscar has to save Easter. When it comes to adventure-filled Easter books, this one takes the cake.
---
The Good Egg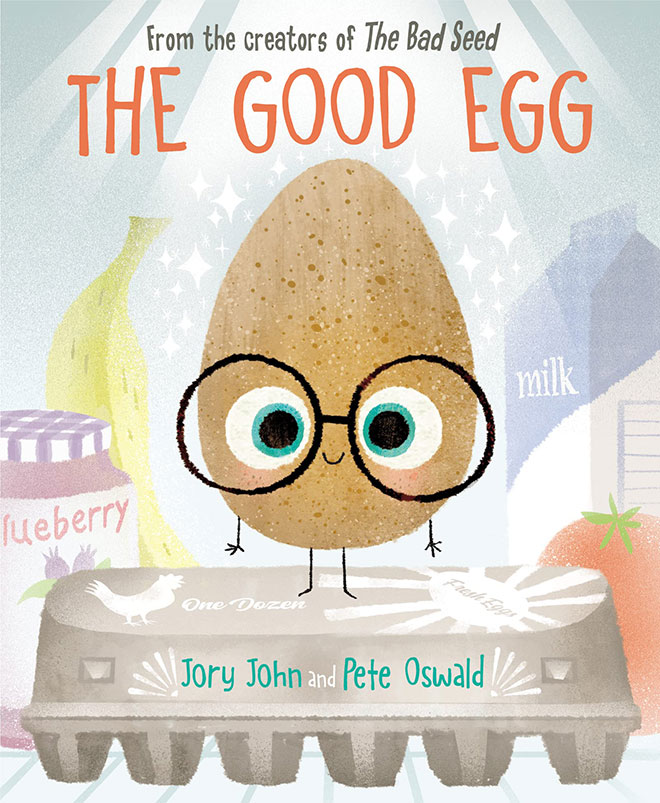 A New York Times bestseller, this book tells the tale of an egg trying hard to behave in a world where everyone else is rather rotten. It's time to make a change.
---
That's Not My Bunny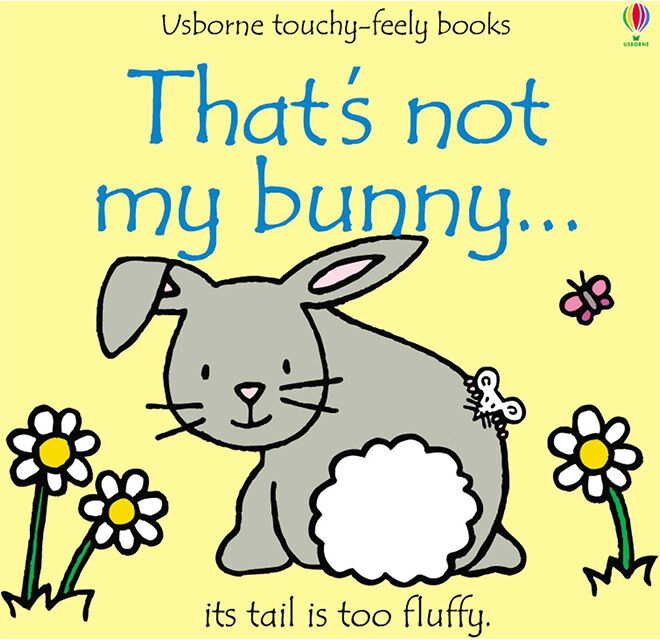 If it's sensory Easter books you're after for bubba, don't miss this bunny-themed Usborne Touchy-Feely edition. Filled with bright illustrations and irresistible textures to touch and feel, it helps language and sensory development.
---
The Very Hungry Caterpillar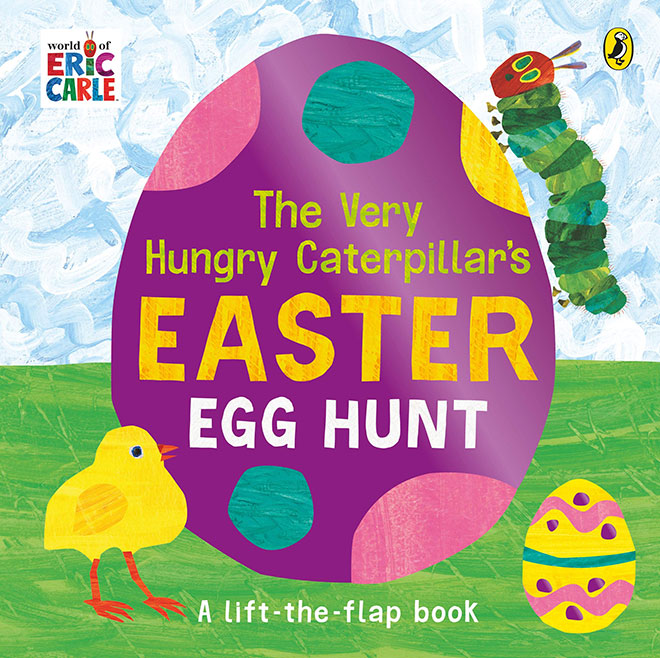 There are adventures aplenty in this gorgeous lift-the-flap book, perfectly sized for young hands. Help the hungry caterpillar hunt for eggs – will you find them all? Nom, nom.
---
Peppa Pig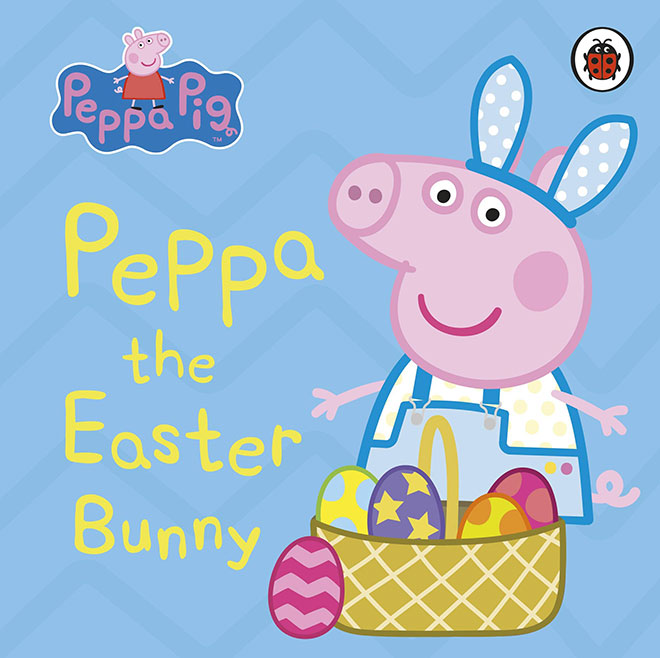 Follow along as Peppa and George paint and hide Easter eggs for their friends with help from Mummy and Daddy Pig. Don't miss the BIG surprise at the end.
---
Fancy Nancy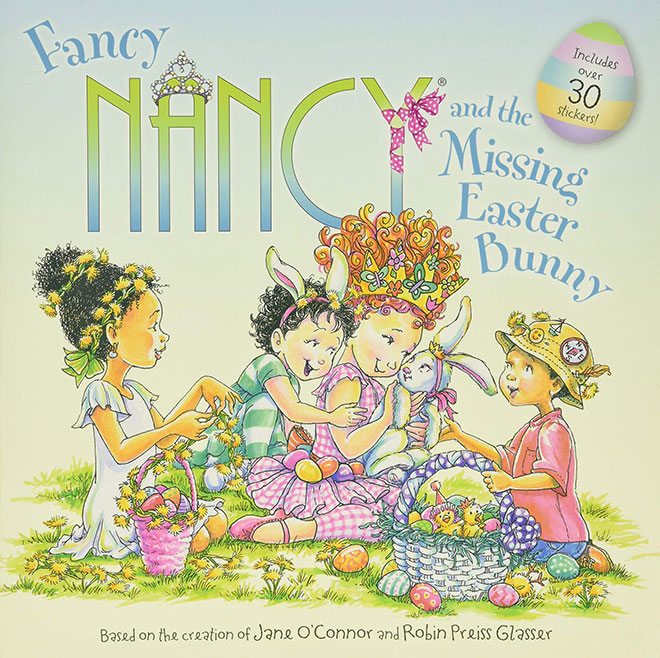 Nancy's found herself with a mystery to solve again. This time Nibbles the bunny has gone missing and it's up to Nancy to track her down before anyone finds out she's missing.
---
The Velveteen Rabbit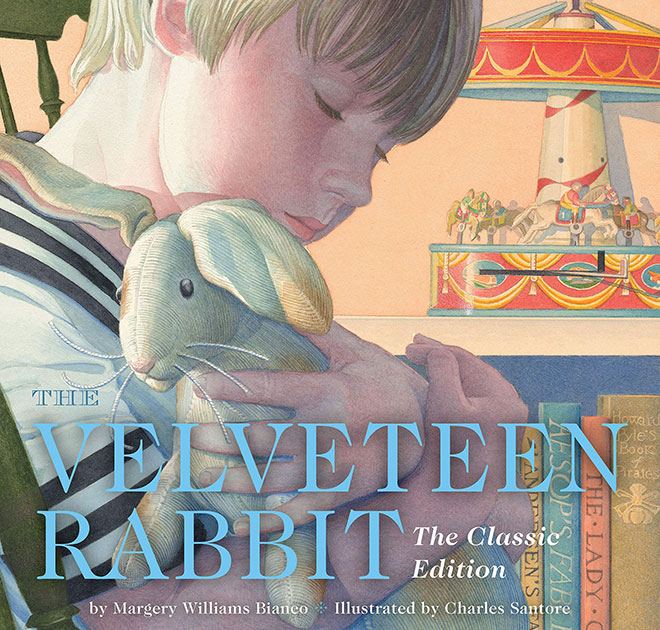 First published in 1922, this book is a time-honoured classic about a toy rabbit who becomes real. Impossible not to love, this is a must for any child's bookshelf.
---
Giant Chocolate Egg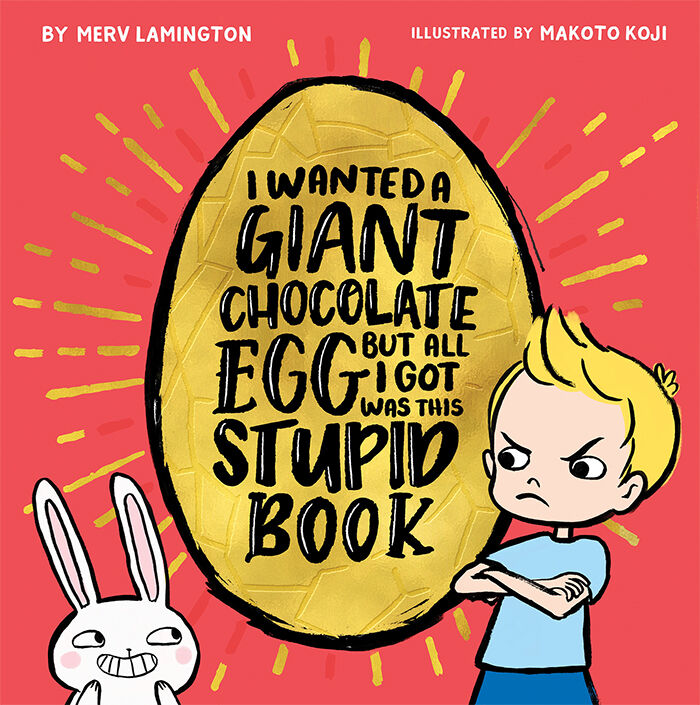 Join an Easter egg hunt of a different kind in this journey from disappointment to elation. The perfect (non-edible) gift for any kid who's ever felt that the Easter Bunny could have done a little bit better.
---
I'm Ready for Easter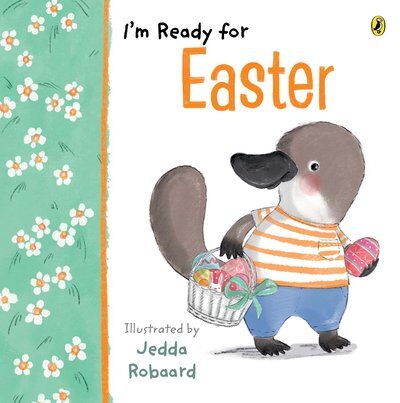 From Jedda Robaard comes a gorgeous story that explores the exciting lead-up to Easter in Australia. Fun, bright and beautifully illustrated, this Easter book is one that even your youngest bunnies will adore.
---
Rechenka's Eggs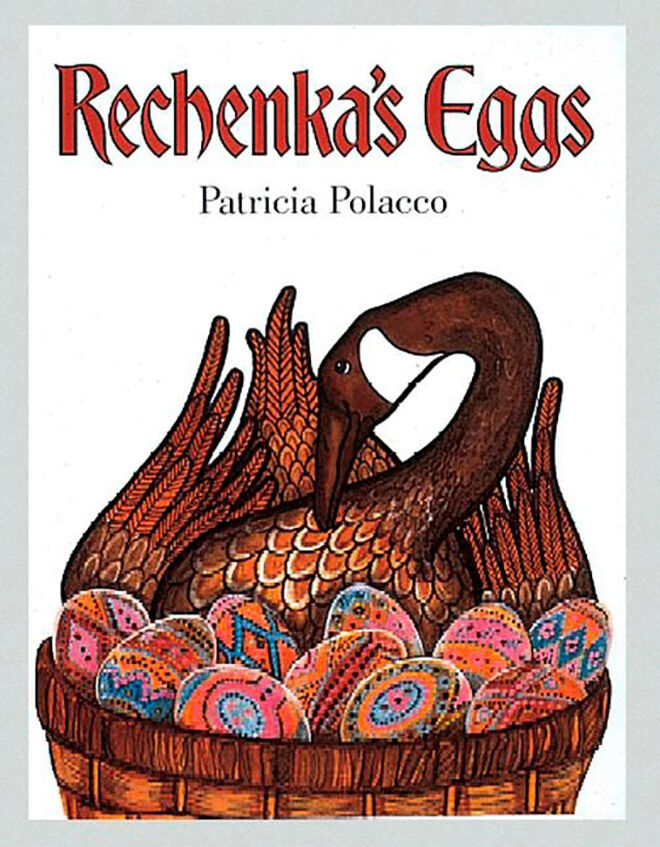 Fabergé eggs have forged quite a name for themselves, but Old Babushka's painted eggs are the stars of this Easter book. When her basket of beauties is broken by Rechenka, the goose doesn't get in a flap – she shows Babushka what friendship really is.
---
Happy Easter, Peter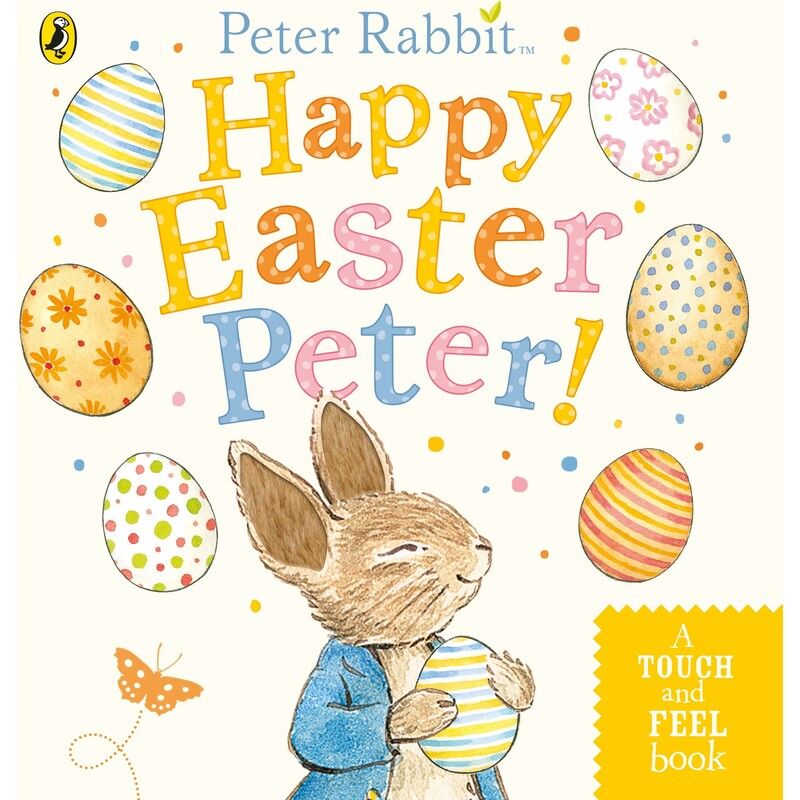 Peter Rabbit is such a good Easter bunny that he is giving all his friends Easter eggs. Hop along with Peter and meet all his friends in this adorable Easter book with touch and feel elements on every page!
---
Marshmallow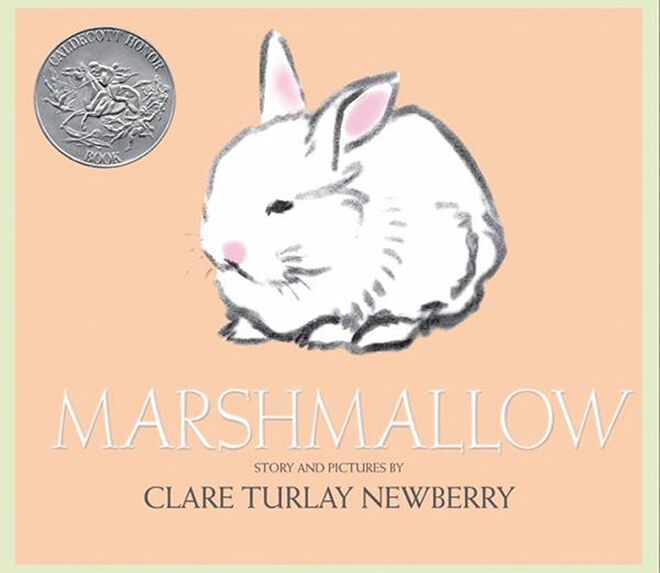 Small, white and fluffy, Marshmallow the baby rabbit is hard to resist – even if you're a tabby cat called Oliver who's usually the centre of attention. This is a timeless Easter book about friendship that littlies will love.
---
The Easter Bunny's Helpers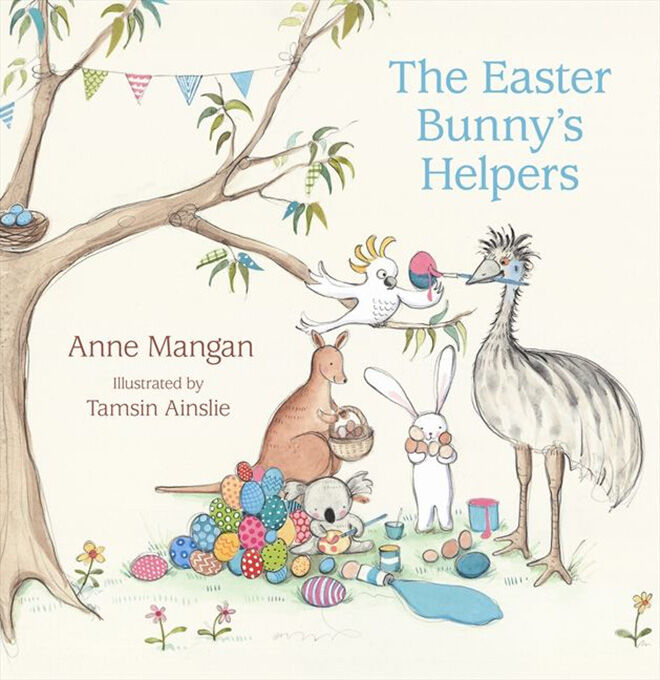 An all-Aussie Easter book if there ever was one. Mateship is the great Australian way, so when the Easter Bunny needs a hand delivering eggs, a tribe of Aussie critters put up their paws to help.
---
Peter Rabbit: Easter Surprise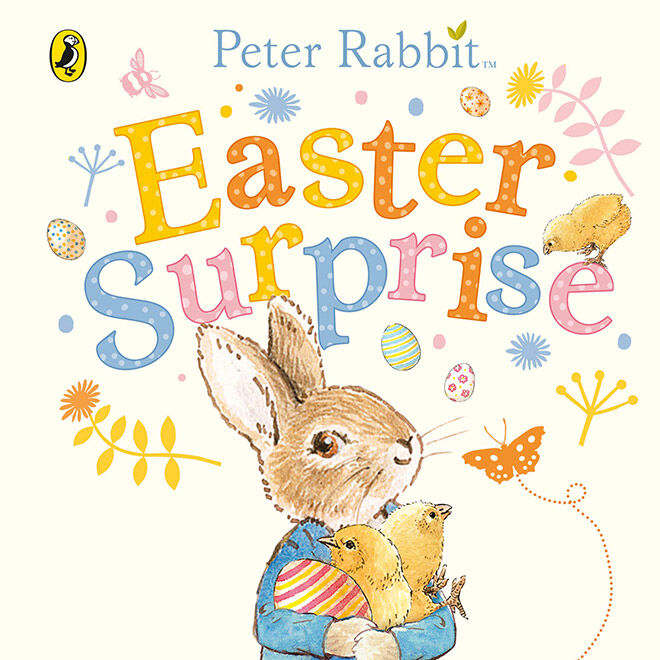 Full to the brim with sweet baby animals and featuring favourite characters like Tom Kitten and Jemima Puddle-Duck, fans of Beatrix Potter will adore leafing through this loveable Easter book.
---
The Country Bunny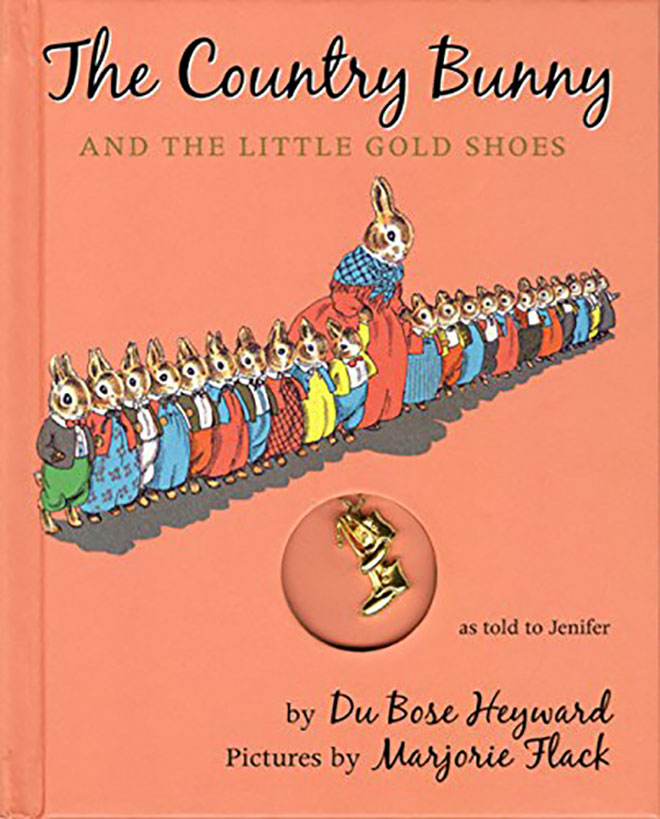 Inside every mother rabbit, there is an Easter Bunny just waiting to hop out – or at least there is in this Easter book. Full of wisdom and kindness, this heartfelt Easter book is just the thing for wee wabbits.
---
Australian's All Love Easter Eggs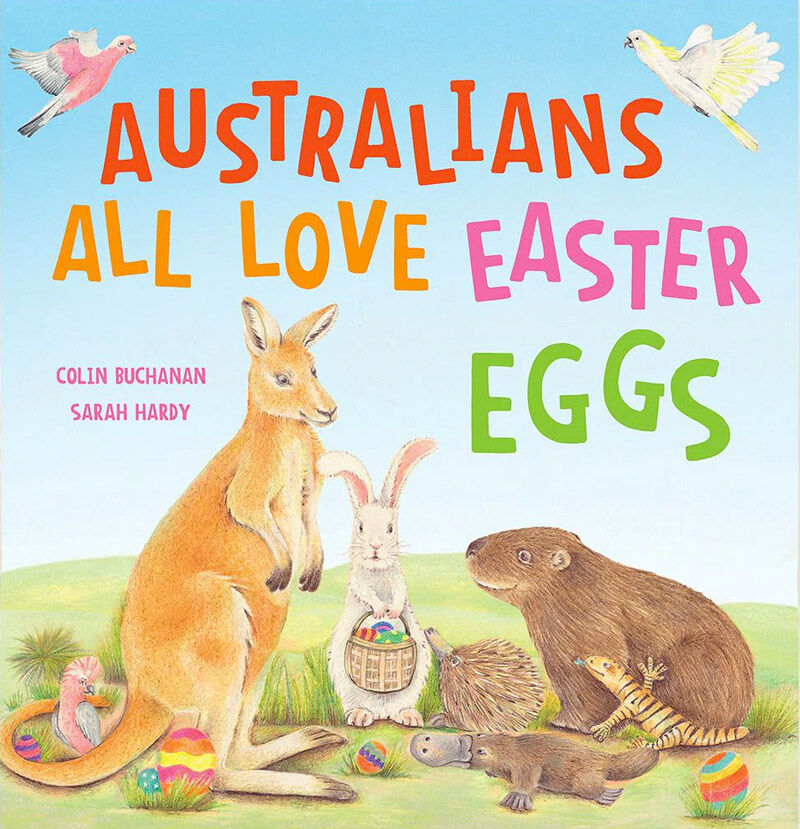 The Aussie animals love doing an Easter egg hunt. But the poor critters at Bunyip Creek never get any Easter eggs! It's just too hard for the Easter bunny to get there. Can the other Aussie animals help the Easter bunny make it to Bunyip Creek?
---
We're Going on an Egg Hunt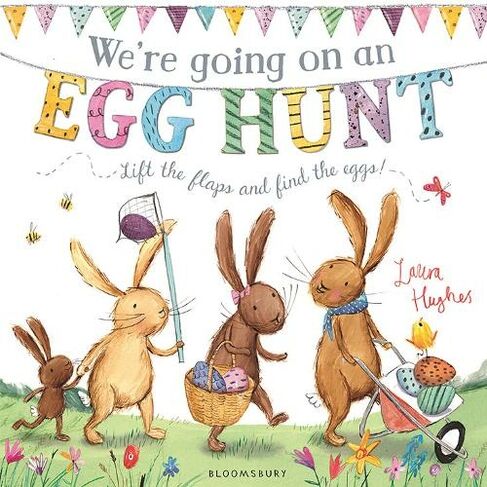 Based on the traditional 'We're Going on a Lion Hunt' rhyme, the delightful illustrations and read-aloud story will make this board book a huge springtime hit with all fans of search-and-find and lift-the-flap books.
---
Spot's First Easter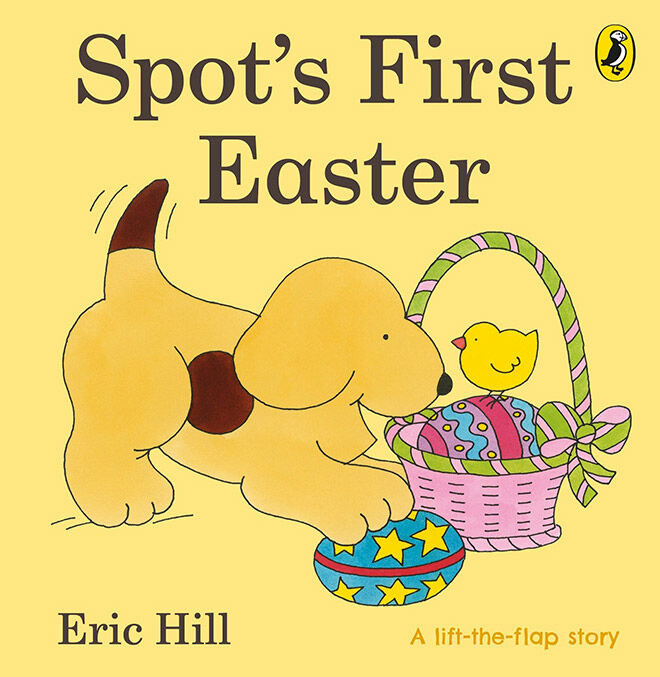 The Easter Bunny has been to visit and has hidden eggs for Spot to find. Little fingers can lift the flaps to help Spot find all the delicious eggs hidden on throughout the pages.
---
Beautiful Eggs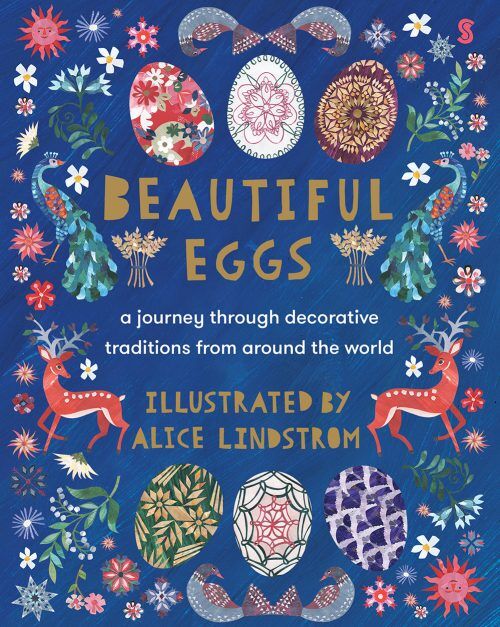 This exquisite board book takes readers on a stunning journey of colour and art. It celebrates various traditions of egg-decorating from around the world in exquisite illustrations.
---
Easter Bible Stories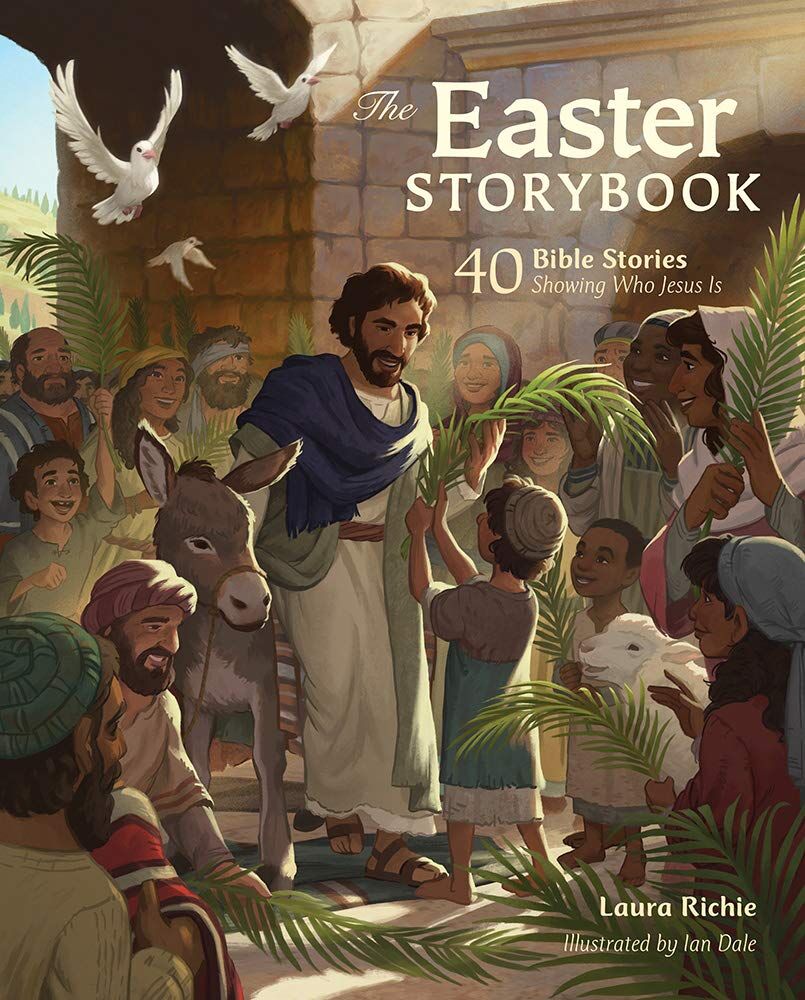 Starting with Jesus' time in the temple as a boy and ending with His appearances after the resurrection, The Easter Storybook invites readers into the big picture of God's love.
---
Hunwick's Egg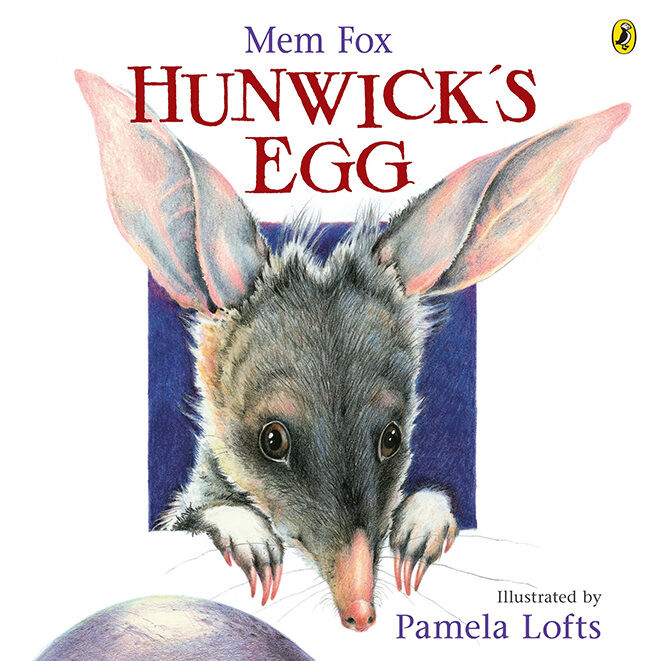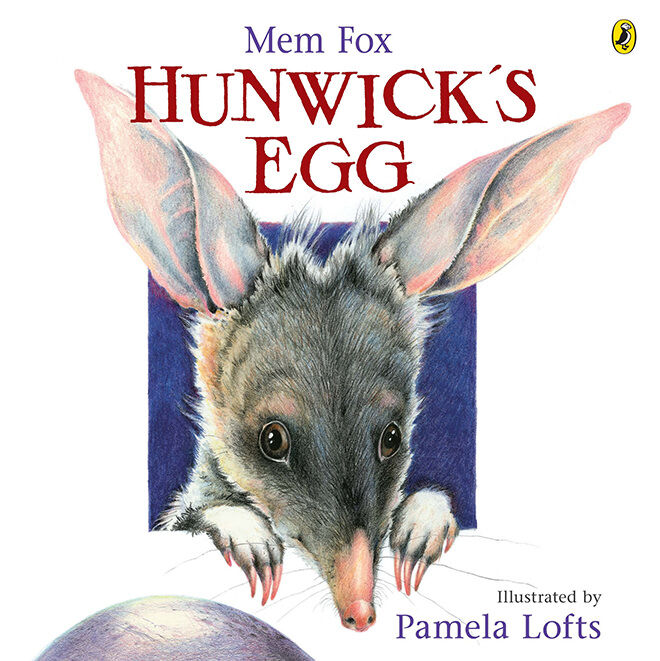 One day Hunwick finds an egg outside his burrow and only he knows its secret. This is a beautifully illustrated 32- page tale of identity and belonging from one of Australia's favourite children's storytellers.
---
Easter Days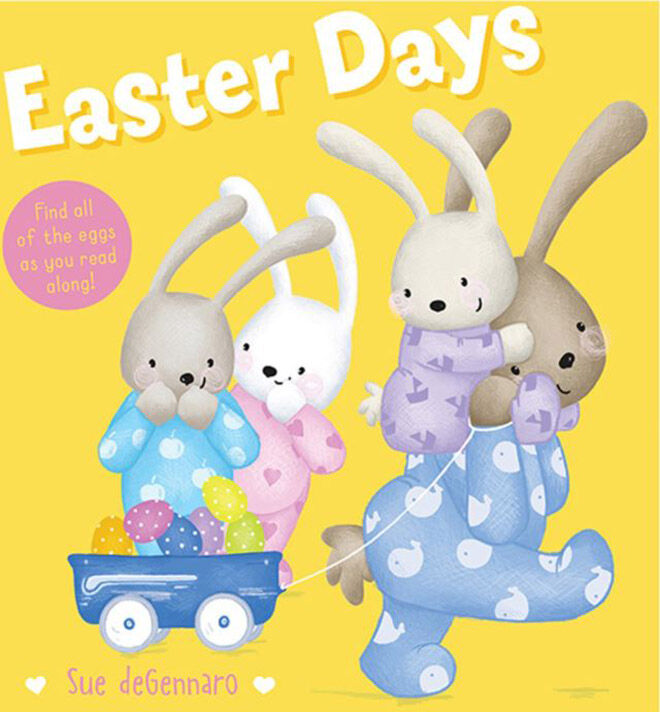 Today is a day for hunting eggs; there's so much fun to be had, and all sorts of places in the garden to look. This sweet Easter book highlights the importance and joy of spending time with loved ones at Easter.
---
This article is lovingly curated by our Editors and includes affiliates and/or paid inclusions. See our Disclosure Policy.

Know some Easter books we should add to our list? Contact us and let us know.
Read next …
Thousands of Aussie mums in our Mum's GrapevineFacebook Groups are asking each other for recommendations on what to buy right now. And you can too! Join today.