Sunrise presenter and journalist Edwina Bartholomew has added to her family with the birth of her little Pisces baby, Thomas Donald Elliott Varcoe.
Eddy revealed the happy baby news on Instagram, saying she had some "small news from our family."
"Thomas Donald Elliott Varcoe born on the 1st of March, 2022. At such a difficult time for so many, many people, we hope Tom's little face puts a smile on yours," she wrote on Instagram where she shared a carousel of images.
"Introducing Thomas Donald Elliot Varcoe. We call him Tom," Neil wrote on Instagram. "He arrived during a 1 in 100-year flood with flippers for feet. Donald was my father's name. He'd be proud."
View this post on Instagram

Tom is a sibling for 2-year-old Molly whom she shares with husband, fellow journalist Nick Varcoe. The couple married on Warramba farm in 2018 where Eddy (as she is also known) donned a vintage dress worn by three generations of her family.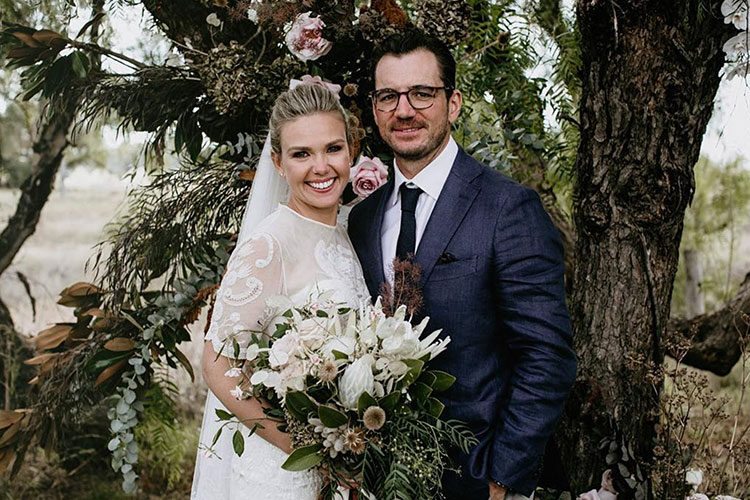 At eight months pregnant, the 38-year-old shared a post of her beautiful bump with the refreshingly honest caption: 
"I am one of those women who is pregnant all over. Pregnant toes. Pregnant arms. Pregnant legs. Pregnant pigmentation face. Very pregnant belly.
It's a big deal for me to wear a bikini but here I am. I've decided life is way too short to sweat the bumps, big and small.
So this is me… eight months pregnant and about to pop."
She then went on to add:
"I'm posting this here so that I can look back in a few months time and remember how I felt. Maybe non-pregnant me will remember to be kind to myself."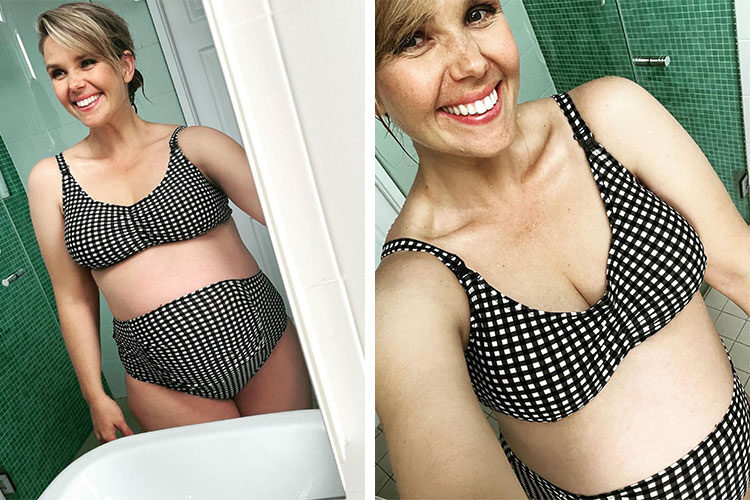 We love Eddy B's take on motherhood and life and we wish her, Molly and Neil all the best as a family of four.
Read next …
Missed the latest celeb baby news? Catch up with these articles:
Don't miss any celebrity baby and pregnancy announcements, make sure to subscribe to our newsletter.