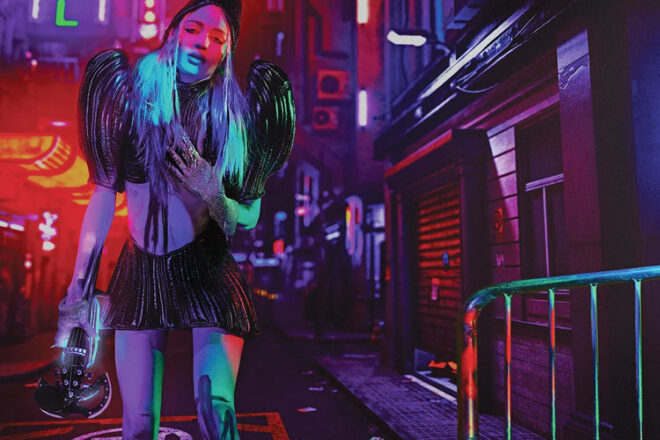 Grimes and Elon Musk quietly welcomed their second child via surrogate in December last year, opting for yet another unique baby name.
The exes – who also share son X Æ A-12 (aka "X"), named their daughter Exa Dark Sideræl who they call Y.
Knowing it would already cause confusion among fans, Grimes explained how to pronounce the "fire" moniker in her new cover story for Vanity Fair.
While "Exa" and "Dark" are phonetically pronounced as expected, Grimes clarified that Sideræl is pronounced "sigh-deer-ee-el."
Exa is in reference to the supercomputing term exaFLOPS (the ability to perform 1 quintillion floating-point operations per second), while Dark, according to Grimes, represents "the unknown."
"People fear it but truly it's the absence of photons," she explained. "Dark matter is the beautiful mystery of our universe."
View this post on Instagram
Y was born in December 2021 via surrogate, a few months after she and Elon had broken up after three years together. Now, the pair are back together in some sort of capacity.
"I would probably refer to him as my boyfriend, but we're very fluid. We live in separate houses. We're best friends. We see each other all the time. … We just have our own thing going on, and I don't expect other people to understand it," she explained to Vanity Fair.
"This is the best it's ever been," she said of their happiness. "We just need to be free."
The on-again couple hope to expand their family even more, telling Vanity Fair that they have "always wanted at least three or four" children together.
Musk, 50, has five sons, twins Griffin and Xavier, 17, and triplets Damian, Saxon and Kai, 16 to his previous wife Justine Wilson.
---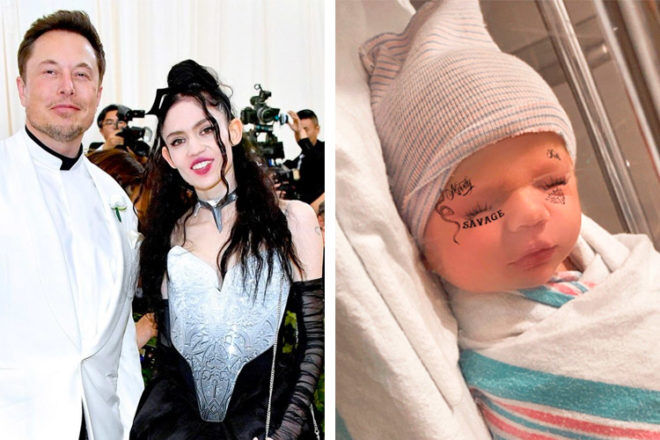 As far as unique baby names go, this one may just take the cake. Tesla CEO Elon Musk and singer Grimes have just welcomed their first baby together and the unconventional couple has given their son an equally unconventional name.
Elon took to Twitter to reveal their son is named X Æ A-12 Musk.
After revealing his seventh son had arrived via a Tweet, he was asked by followers to share a photo of the new baby – and he obliged with a pic of his little boy, complete with face tattoo filter.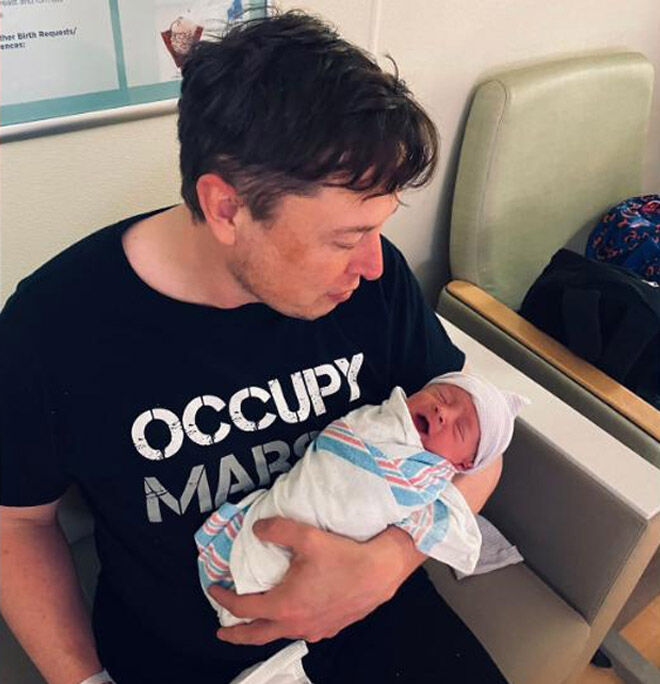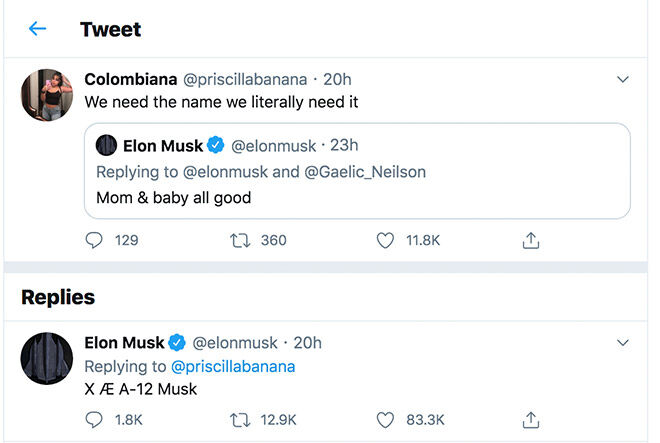 He was also asked to share a photo of him holding the baby, and let everyone know the name – X Æ A-12 Musk. There are theories that the CEO of SpaceX is using some sort of code, and that the baby has a more conventional name once the code is cracked.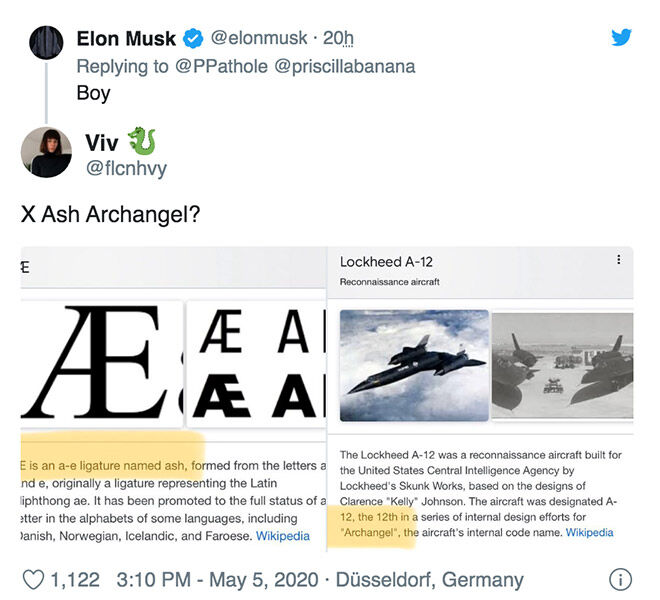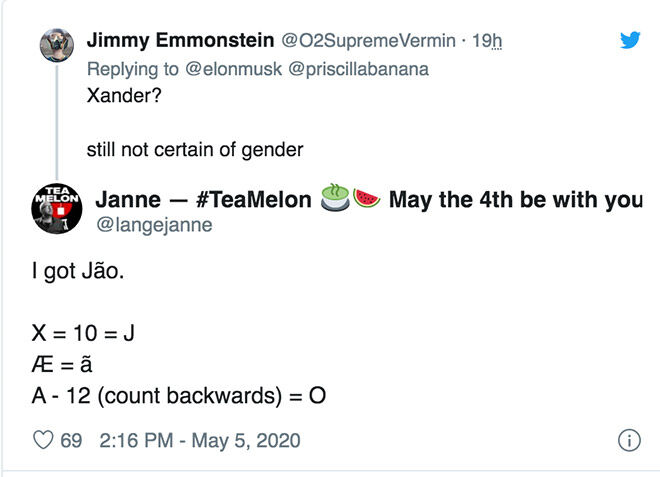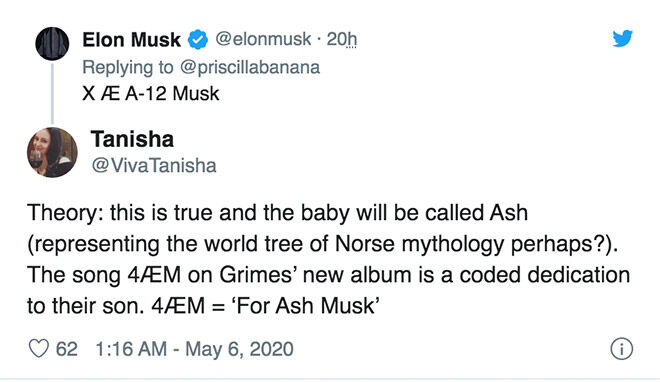 Elon's other sons are named Nevada Alexander Musk (who died from SIDS at 10 weeks), Damian Musk, Griffin Musk, Xavier Musk, Saxon Musk and Kai Musk.
Read next …
Searching for the perfect unique baby name for your bub? Have a read of these articles next: