Mums recommend Lovekins DryProtect Nappies
Designed for ultimate comfort and complete peace of mind, Lovekins DryProtect nappies and nappy pants give little botties leak-proof protection around the clock.
Engineered for high performance, Lovekins DryProtect nappies combine Swiftdry absorbent technology with a dual-layer top sheet that keeps sensitive skin dry for up to 12 hours. Plus, an ultra-wide 360-degree leak guard keeps baby's business completely contained.
Certified non-toxic, Lovekins DryProtect nappies are dermatologically tested and available in sizes from newborn to youth.
Available online at Lovekins.
Five reasons to consider Lovekins DryProtect Nappies:
They keep babies extra dry
The Swiftdry absorption core evenly distributes liquid and soaks up instantly, locking in up to one litre of liquid for up to 12 hours. Overnights sorted.
They're engineered for less leaks
With a contoured design, flexible waistband that moves with bub and 40mm leak guards around the legs, Lovekins DryProtect offer 360-degree protection against leaks.
They're gentle on sensitive skin
There are no nasties here. Made with love from natural Australian cotton, they're dermatologically tested and certified vegan and toxic-free.
Unwanted smells are contained
A fine-fibre, ultra-soft bottom sheet prevents odours from escaping the nappy.
They fit easily into nappy bags and clutches
Both lightweight and slimline in design, they're fabulous for squeezing into your bags for outings with bub.
Available in nine sizes from newborn to new youth pants at Lovekins.
But don't take our word for it, we asked six mums from the Mum's Grapevine Facebook Baby Groups to try the new Lovekins DryProtect Nappies and Nappy Pants and here's what they had to say:
Kiara Jefferies, mum of Marli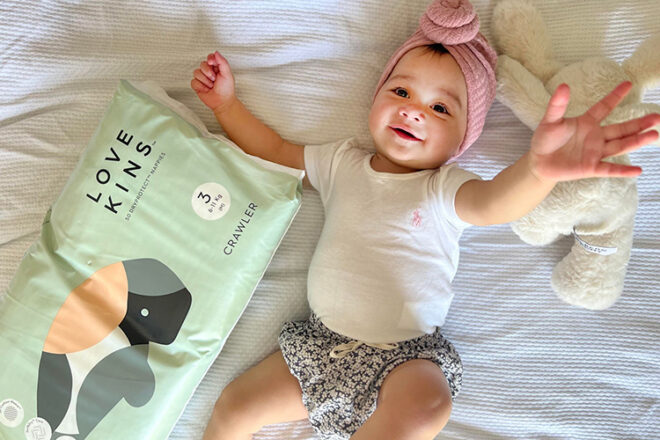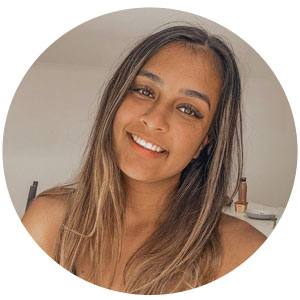 "I noticed straight away that they are ultra-soft – like the rub on your face kind of soft"
We normally use Huggies nappies overnight, however, since the trial we have been using Lovekins and they have made a huge difference!
We no longer wake up with a wet sleepsuit because she's leaked through, they don't stink of pee – in fact, you don't smell it at all and the softness is amazing.
They are slimmer than most other nappies allowing more to fit into our nappy bag at a time.
They are such an easy nappy to put on a baby that hates nappy changes.
---
Sophie Burnett-Spicer, mum of Gracie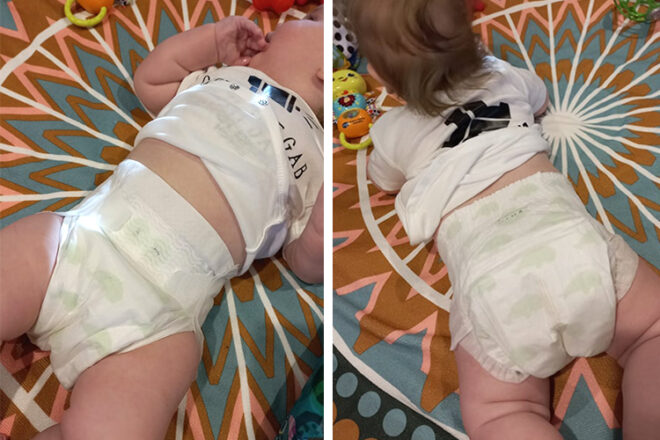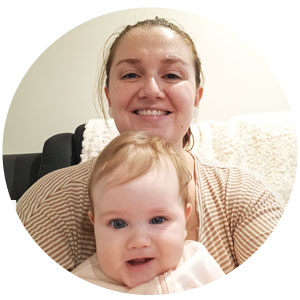 "I was surprised that they didn't leak at all!"
Seriously, I'm so impressed with these Lovekins Dryprotect Nappies!
Last night we put Gracie to bed at 7 pm with a clean nappy. We woke a couple of times for a feed during the night, nappy still in place and it didn't feel heavy at all. Gracie was up at 6 am so I changed her and wow, no leaks at all! It was full but not heavy.
They are also so velvety soft it's like a pillow, and wriggle proof which is great because she is rolling around a lot lately, especially in her sleep, got to keep them little booties inside at all times!
They were compact, lightweight when on the go. Also, they are kind and gentle to my baby's skin, I had no concerns for nappy rash.
---
Elizabeth Perkins, mum of Henrietta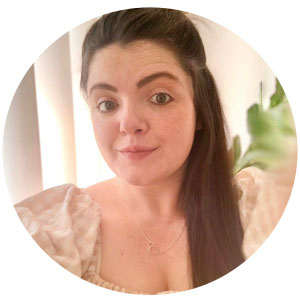 "Super breathable, flexible and soft they haven't left any marks or indentations"
When they arrived I was delighted with the beautiful packaging and the cute neutral design with Patty the platypus. When I opened them up, I was quite surprised by how super soft and lightweight they were.
A bit apprehensive at first, I was amazed that such a light nappy didn't leak and absorbed wetness over a full night's sleep with no leakage.
We have had a few leaks overnight but otherwise no leaks during the day. So far it has been a great daytime nappy with regular changes.
All up I was definitely impressed and would 100% recommend you give them a try!
---
Zara Fernandes, mum of Amara & Atiena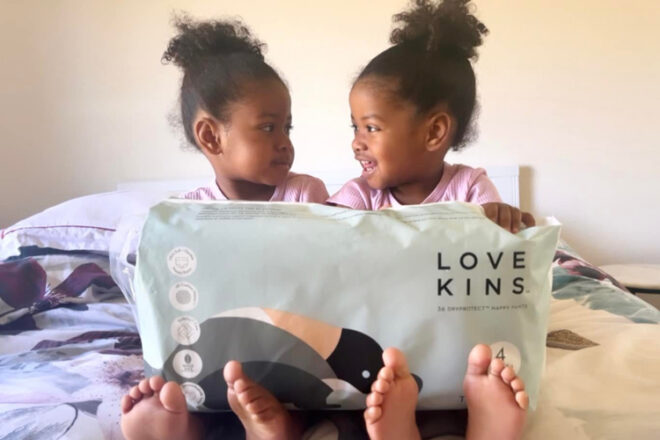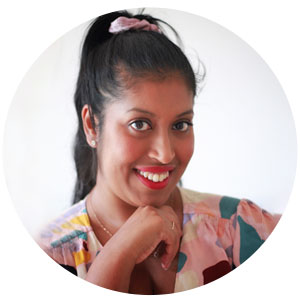 "Here's to finding our new favourite!"
When I first pulled them out and saw how thin they were, I thought, there's no way these are going to hold much. But I was pleasantly surprised!! We spent our morning at a play centre and these held from 8:30 am when they woke up till about 1 pm when we got home!
So I'm loving that Lovekins (whilst manufactured overseas) are an Australian brand using Australian-sourced cotton, the nappies are non-toxic certified and are dermatologically tested which is great for my girls' sensitive skin.
---
Elisabeth Galligan, mum of Hugo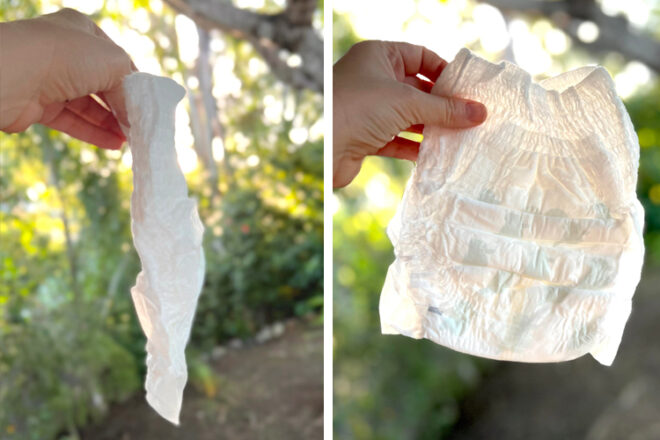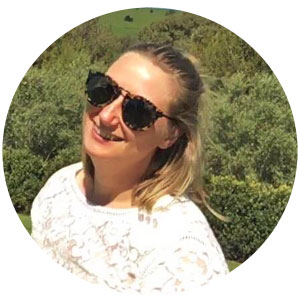 "They have definitely made a great first impression"
At first look, they have a beautiful neutral design and are super soft, lightweight/slimline and flexible (great elastic feature across the crotch).
I can easily fit a few in next to his little brother's newborn nappies in the grab-and-go nappy clutch.
I love that they are very discrete while doing the job of containing everything- no leaks! They have held up to walks, sports and road trips with no irritation.
I will be sad to finish the pack and can't wait to get my hands on more.
---
Monique McGill, mum of Miles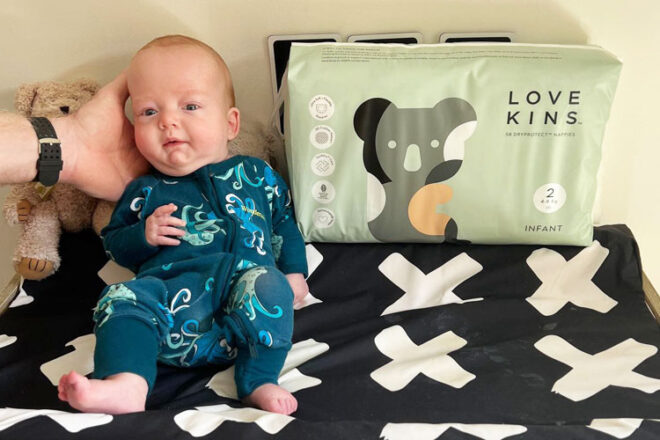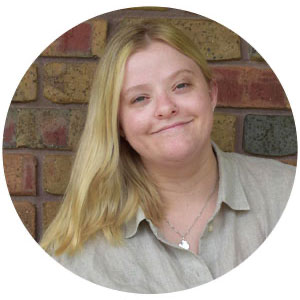 "We loved the smell barrier!"
Miles and I have come to the end of our two week review period on the new Lovekins nappies!
We loved the lightweight, ultra-soft design and smell barrier.
Miles is a heavy wetter so we did end up with a few leaks, so these could be great if your baby is not.
Overall they have really nice packaging, and I loved that they were dermatologically tested and non-toxic certified too!
---
Teghan Tinsley, mum of Banksi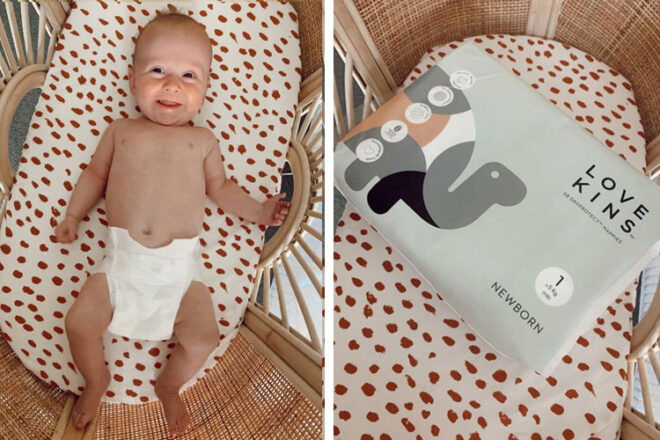 "No nappy rash or red marks on her skin!"
When I first opened Lovekins DryProtect Nappies, I was impressed by how lightweight they were and how soft they felt. With Banksi being my third little girl, I feel I know my way around nappies.
I did find the absorbency with these nappies to be on the lighter side. I did find I needed to change Banksi more frequently to avoid leakage.
I really enjoyed trying these nappies and figuring out what works best for Banksi.
The design of the nappies is aesthetically pleasing as it doesn't show through babies' clothes, unlike other loud colours and prints. I felt they were super lightweight and not too bulky on Banksi's bottom which would be more comfortable for her considering she is used to being nude in the womb.
What I do LOVE about these nappies is how soft they feel on Banksi's skin. No nappy rash or red marks on her skin!
---
Issy Burley, mum of Luca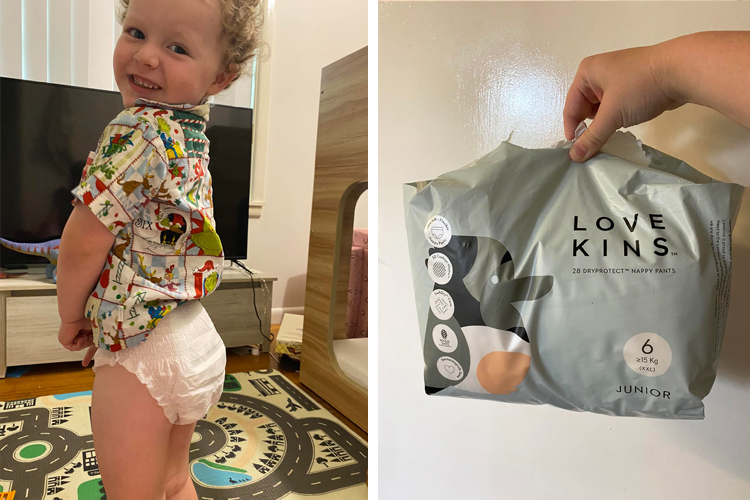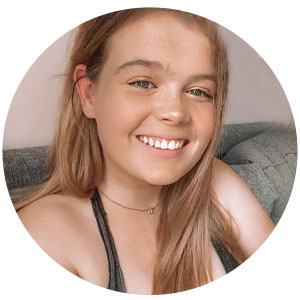 "We are obsessed with how soft they are!"
They exceeded my expectations, my son is a 12hour overnight sleeper and we had no leaks. And they fit fantastic.
They are so soft, and you can't smell how full they are either!
We are obsessed so soft, no leaks at all and Luca sleeps all night.
---
Read what mums think about other Lovekins nappies.