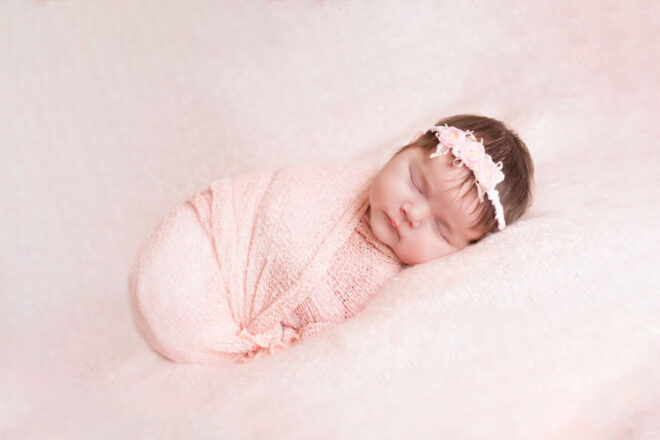 Now that you've settled on a baby girl name it's time to find just the right middle name – one that's perfectly suited and sounds like it was always meant to belong to your daughter.
Choosing a middle name is where you can have a bit of fun – maybe there's a bit of a left-of-centre name you weren't game to use as bub's first name, but it just works as a middle name. Or you may want to honour someone special by passing on their name to your daughter. You may even love the middle name you choose so much, you decide to add it to the first name with a hyphen.
Let's have some fun and choose a beautiful middle name for your little lady.
Ways to choose middle names for girls
We asked the half a million women on the Mum's Grapevine Facebook page for their daughters' middle moniker. These are some of the ways they decided on a particular name for their little girl:
Family tradition
Mum's maiden name
Honouring a friend or relative
A name that's on your baby name list that you love, but didn't use as a first name
Mum's first name
Dad's first name (yep, there were quite a few)
Mum's middle name
Grandmother's name
Godmother's name
We were inundated with more than one thousand adorable middle names for girls, and we've popped them into a handy list so you can narrow down your decision.
136 middle names for girls
Abigail
Ada
Adele
Alaska
Alexandria
Alexis
Alison
Alora
Amber
Amelia
Angie
April
Ashlyn
Audrey
Aurora
Ava
Belle
Blossom
Blu
Bobbi
Bonnie
Brenna
Bronte
Carlita
Cherie
Chloe
Claire
Constance
Dawn
Delilah
Drew
Edina
Elaine
Eleanor
Elizabeth
Ella
Elliot
Eloise
Emily
Erika
Erin
Esme
Estelle
Eva
Evelyn
Everly
Faith
Faye
Florence
Frances
Francesca
Francis
Frankie
Gabriella
Georgia
Grace
Halle
Helene
Holly
Hope
Indianna
Iris
Isla
Isolene
Ivy
Jacinta
Jacqueline
Jaime
Jane
Jasmine
Jayde
Jean
Jocelyn
Joy
Juliette
Kara
Kate
Kay
Kenzie
Kirra
Kristina
Krystal
Lea
Lilian
Lotte
Lou
Louisa
Louise
Maddison
Mae
Margot
Marie
Marion
Matilda
May
Meadow
Monique
Myra
Niamh
Noelle
Nova
Odette
Oliva
Paige
Pearl
Peta
Phoenix
Pip
Poppy
Prudence
Rae
Raine
Raven
Rebel
Renee
Robyn
Rose
Roxanne
Ruby
Ruth
Sage
Selene
Siobhan
Skye
Snow
Summer
Tallulah
Taylor
Tilly
Victoria
Violet
Winona
Winter
Yvette
Zara
Zoey
---
Join the conversation
Looking for a girl's middle name and still haven't found one on our list? Head over to our social page, and take a look at the original post, there are more than 1000 middle names for girls in the comments.
---

Read next …
Trying to choose the perfect baby name for your little one? We have hundreds of inspirational and unique names including these next articles:
Join our Facebook groups
Join one (or four!) Mum's Grapevine Facebook groups and chat with other mums due at the same time as you. We have over 20 groups to join!
Click here >> Mum's Grapevine Facebook Groups << and find your group today!