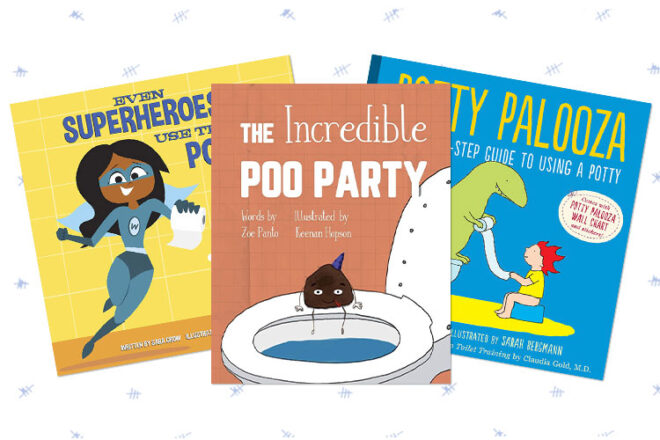 "Aaaaare you going to the toilet? Seeeeee what you can do…" Are you familiar with the Wiggles classic The Toilet Song? (If not treat yourself to the link at the bottom of this article.) Short of singing about going to the toilet in public, we've put together a list of our favourite toilet training books.
If your little one has started showing signs of approaching readiness for toilet training, it's a great idea to start talking to them about it. An easy way to broach the subject is a good book. And hey, if there's anyone who appreciates a good spot of toilet humour, it's a toddler.
So, get ready to embrace the bum and poo jokes and let's read about going to the toilet!
AAAARRRRR me hearties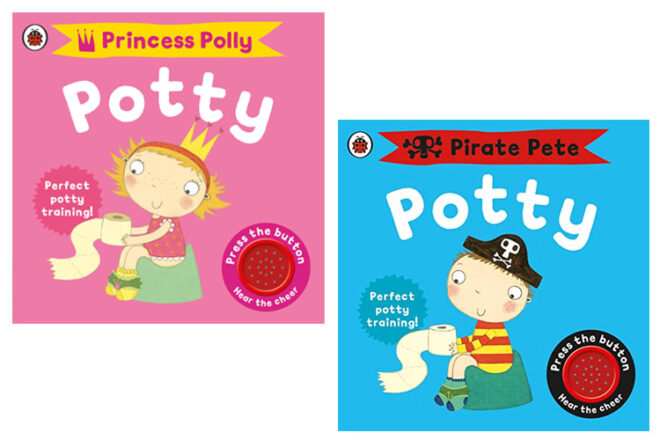 If playing pirates and princesses is more entertaining than going to the loo hit them with Princess Polly's Potty and Pirate Pete's Potty. With its own cheering sound effect, it will get your Mini Blackbeard or Princess Elsa doing do-do in the toilet in no time.
---
Whose loo?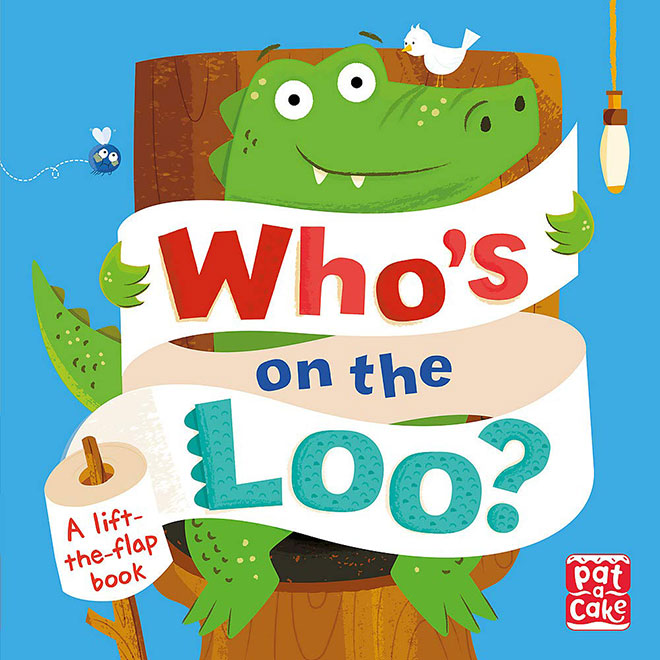 Who's on the Loo? is a colourful romp as your child's favourite animal friends pass on their toilet training tips. With it's fun lift the flap features and rhyming storyline, it's bound to be a hit with younger toddlers. The added bonus is, it comes in board book format so it'll be up to the toughest tests from little hands.
---
Loo, loo, skip to the loo!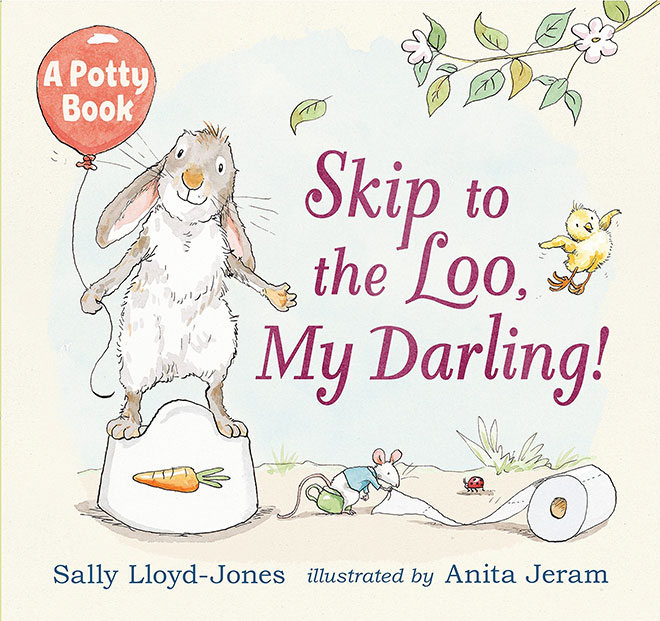 For some kids, going to the toilet is just an unwanted distraction from their other activities. Skip to the Loo, My Darling! offers a helpful alternative. Just join the potty party with some very silly animals. Before you know it going to the toilet can be just as much fun!
---
Toilet heroes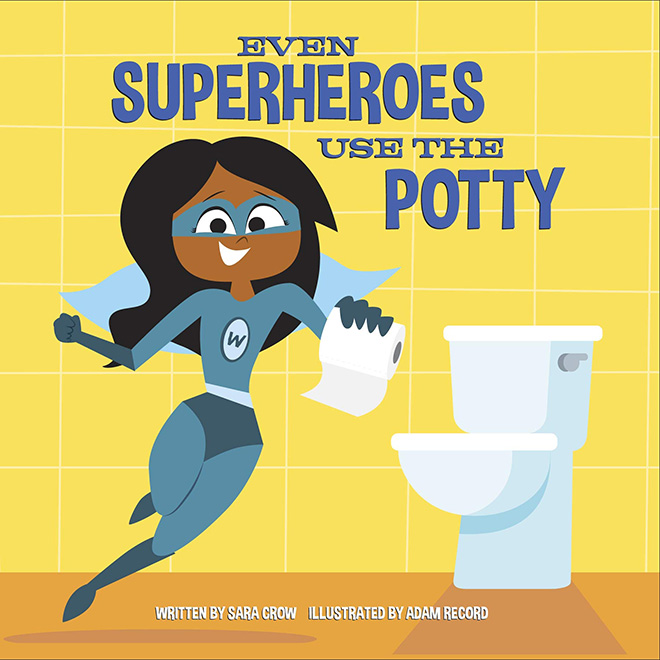 If your little one is really into heroes, this might be the book for you. This book encourages toilet training by teaching your little one that even their idols have to go to the loo sometimes. To add further incentive, there's even a bathroom reward chart included. Nothing like some shiny stickers to get things moving.
---
Potty Palooza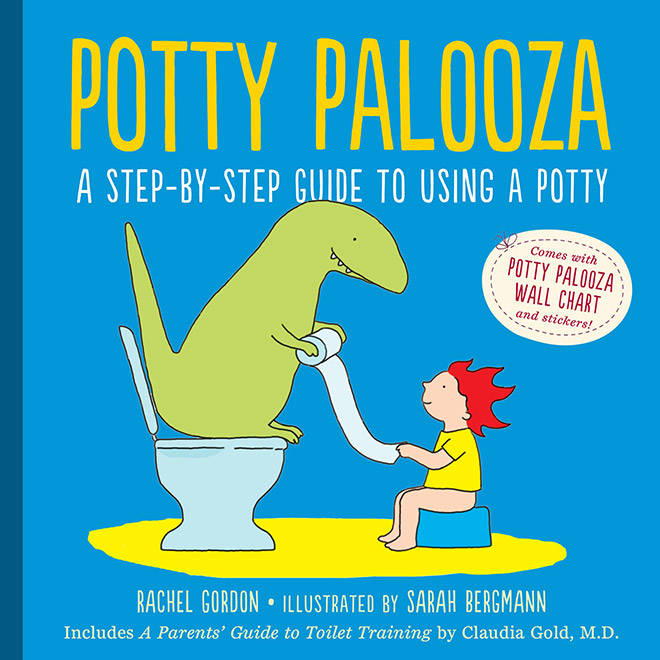 Once you start toilet training you spend a lot of time in the bathroom so why not have a Potty Palooza? This toilet training book is loaded with toilet humour for boys and girls who want to have a party and be a bit silly when they go to the toilet….that is until the Poop Police come.
---
Interactive potty time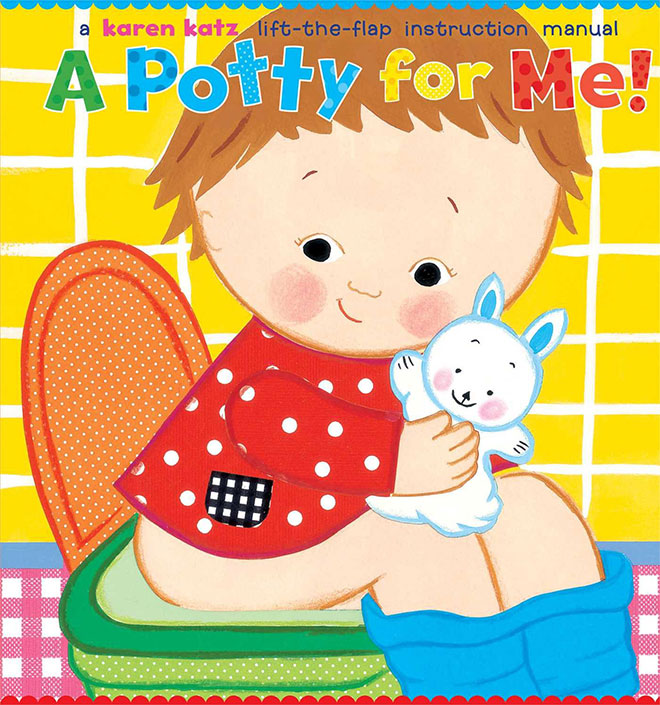 Interactive books are always a winner. A Potty for Me is a lift the flap book so it will keep those short attention spans engaged. Sometimes accidents happen but if you keep trying you will have toilet success.
---
Everyone does it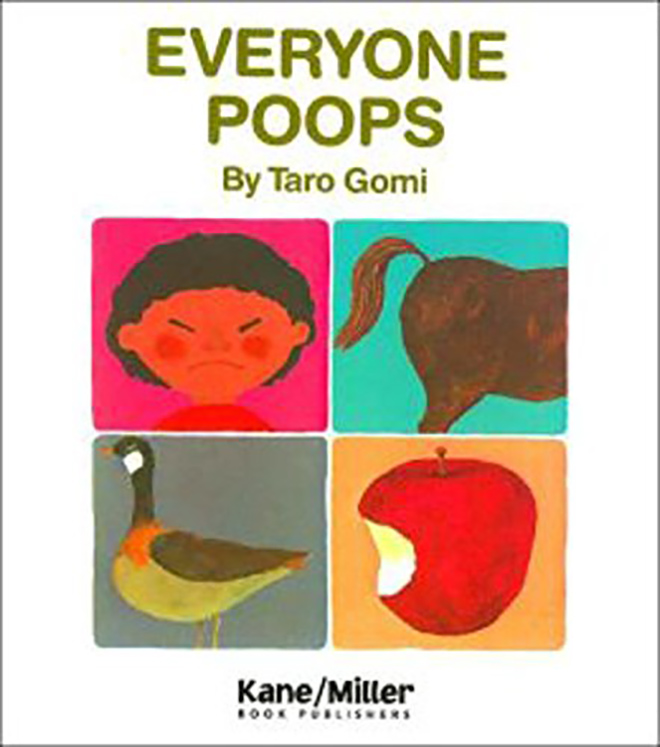 Whether we like to admit it or not, everyone poops, even Mum. Although the kids probably know that because they are constantly interrupting us while we are on the toilet (why must they do that!?!). Everybody Poos is perfect for those who are scared of numbers 2's. Everyone does it, so why don't they try.
---
See ya, nappies!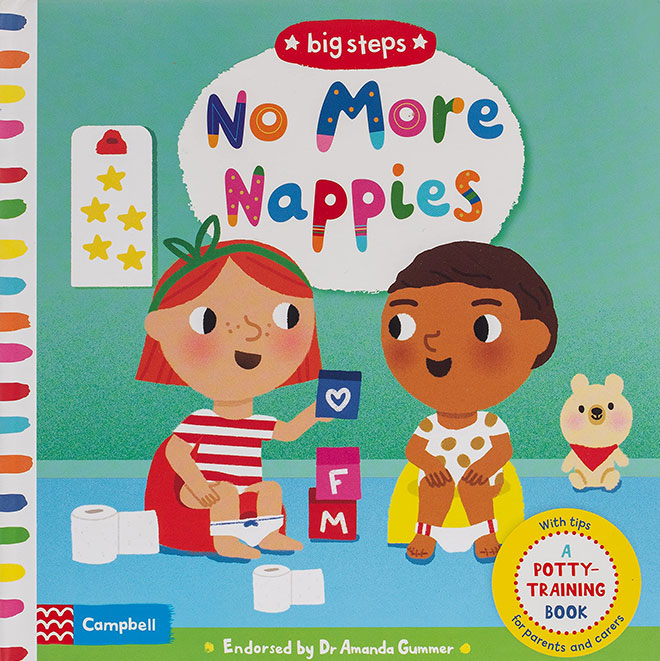 No More Nappies is a great place to start the conversation with your little one. It comes as a board book and is endorsed by child development expert Dr Amanda Gummer. The book has bright illustrations, and a number of interactive features to prepare your child for ditching their nappy for good.
---
Even frogs go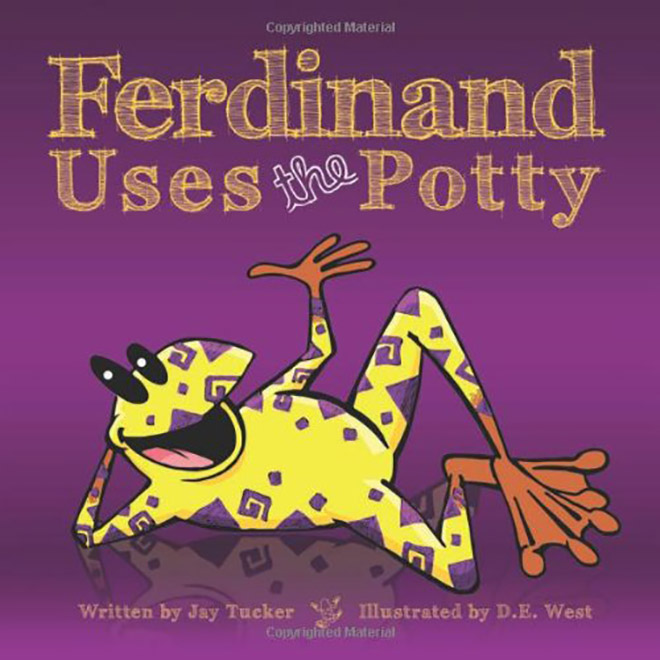 Who couldn't like a frog called Ferdinand? Ferdinand and his friend have to learn that being a big boy means you need to go to the toilet in Ferdinand Uses the Potty. Even if you are scared of the dreaded flush.
---
Go like Liam
Liam Goes Poo on the Toilet has been around for a little while but we still love it! This book presents a really novel approach, largely because it focuses on understanding the relationship between food and poo. It then goes into detail about the cues your body might give you that you'll need to go to the toilet soon – brilliant!
---
Fit for every princess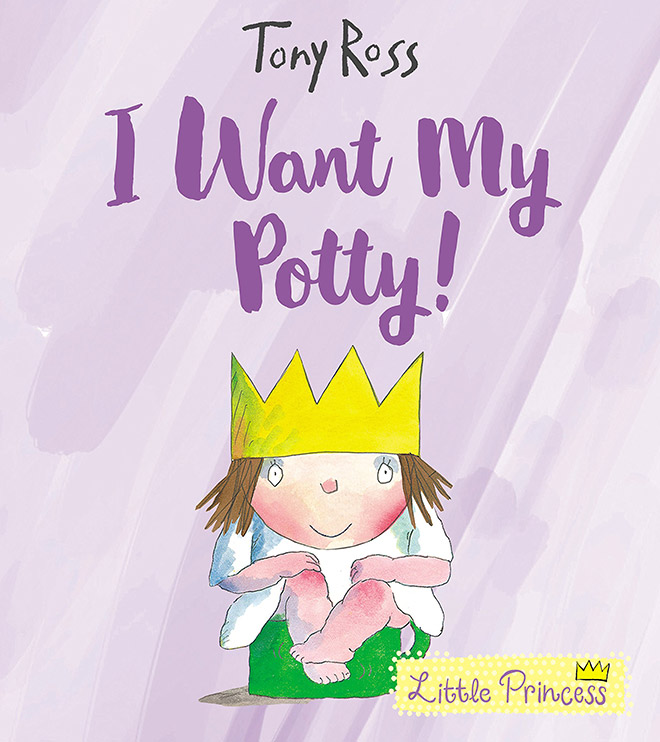 That crazy Princess from ABC2 doesn't like nappies but she doesn't like the potty either. She is very hard to please…kind of like a toddler right? In I Want My Potty she learns to use the potty and even gets to like it. Perfect for Little Princess fans.
---
Ready, set, POO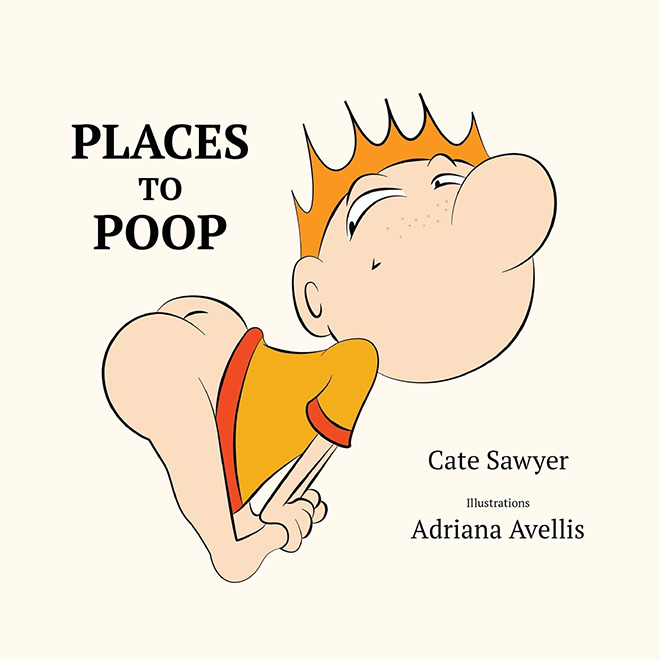 This one is toilet humour at its most useful best. You and your little one can have a fantastic time laughing at all the mistakes that come with toilet training. Places to Poop reinforces toilet usage in a fun way. There's also a fun exercise at the end to help make the message stick. Because Toilet Training should be fun!
---
Just add music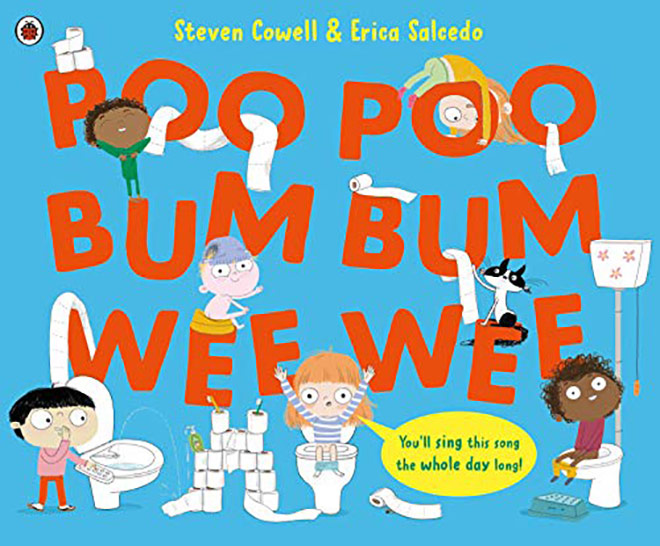 The title will probably be enough to win your children over. Poo Poo Bum Bum Wee Wee covers all the functional aspects of toilet training in a very amusing way. Just be warned, the jingle is very useful for learning… this could make for some interesting public singalongs.
---
It's a POO party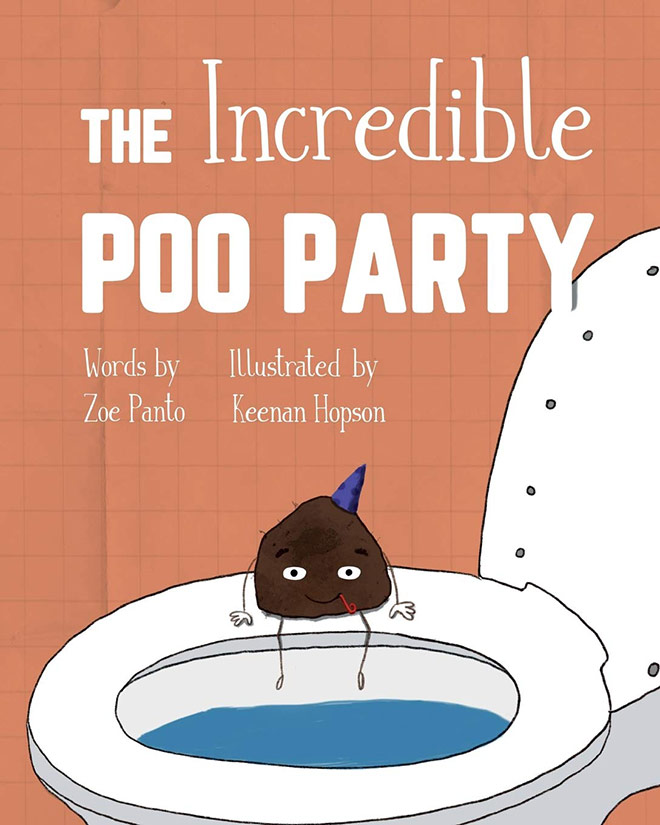 Poos are much more challenging than wees for most toilet training children. For many kids, the idea of pooing in a toilet is actually quite terrifying. The Incredible Poo Party tackles this anxiety in a funny way. The "splash" you might hear is just a sign that the party is getting started!
---
Everyone can poop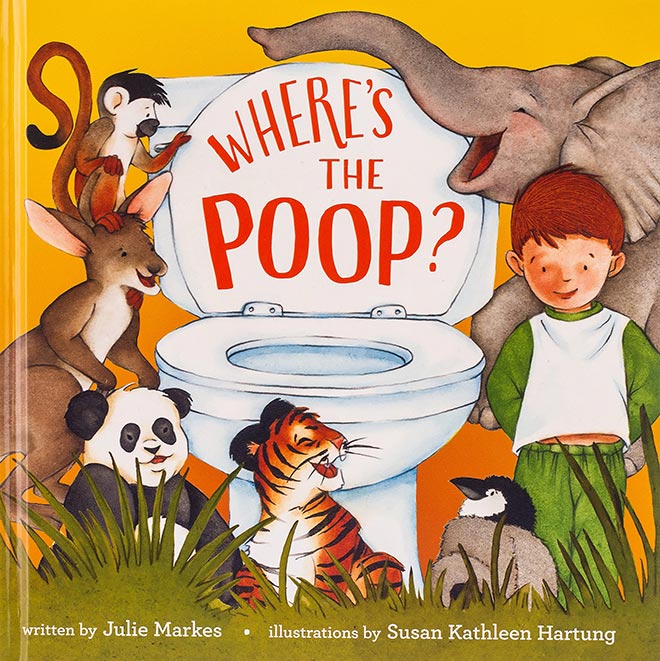 What a beautifully illustrated, lift the flap book! Where's the Poop? helps children understand that, for all creatures, there is a 'right' place to do their poos. All of this makes for a great confidence builder, which will help relieve any anxiety your child may be feeling about needing to go to the toilet.
---
Just keep trying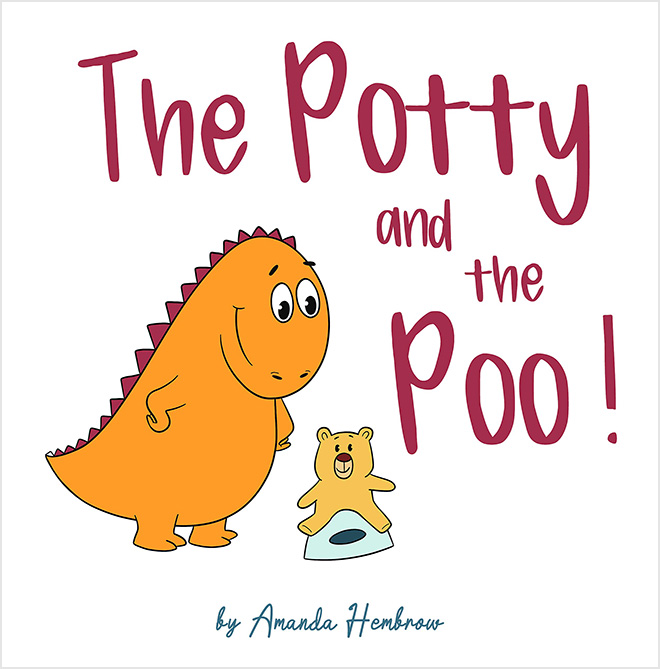 Toilet training can be quite disheartening for some children. And the feeling of 'accidents' can be very off-putting. Luckily the cute little dragon from The Potty and the Poo is here to help ease their anxiety. It's ok not to get it the right first time, just keep trying!
---
And when all else fails …
If toilet training books aren't your tech-savy kids' style, don't fret – you can always try 'that' Wiggles song!
---
Read next …
Looking for more resources to help you navigate toilet training? Take a peek at these articles next: