Alone by Scott Stuart
Every now and then you stumble across a children's book that just seems perfect. This is how I felt when I first read Alone by Scott Stuart to my nearly four-year-old son.
First of all, Alone is visually stunning. The illustrations are simple, but brightly coloured and very engaging. They sit perfectly alongside the flowing rhyme of the story. And what a story it is!
On a surface level, this book provides a really great basic introductory understanding of the solar system for young children. It covers off on all the planets and the sun, and the concept of how they orbit around each other.
Underneath the educational content is a really beautiful story of finding friendship. Earth feels different to all the other planets, and cannot find one she really "clicks" with. Then something explosive happens that changes her life forever.
The book unfolds into a wonderful message for its young readers – that often from adversity, great things can grow.
Available now from Amazon with free shipping for Prime members.
Take a peek inside…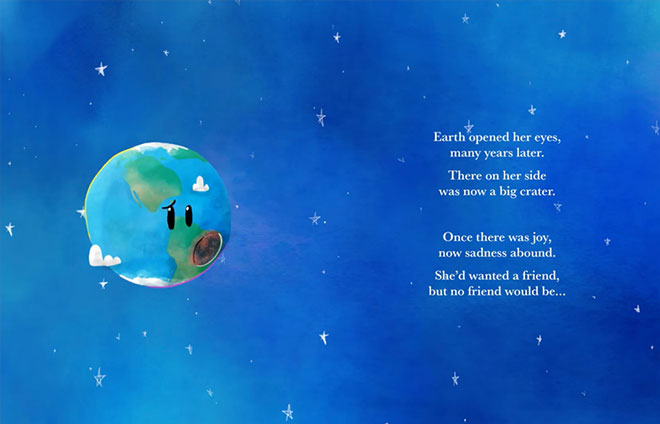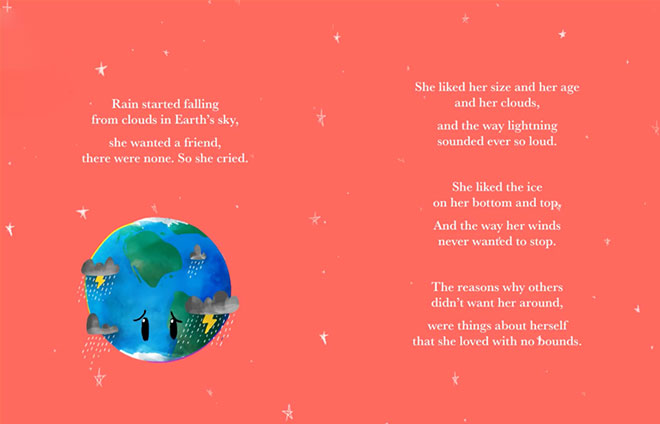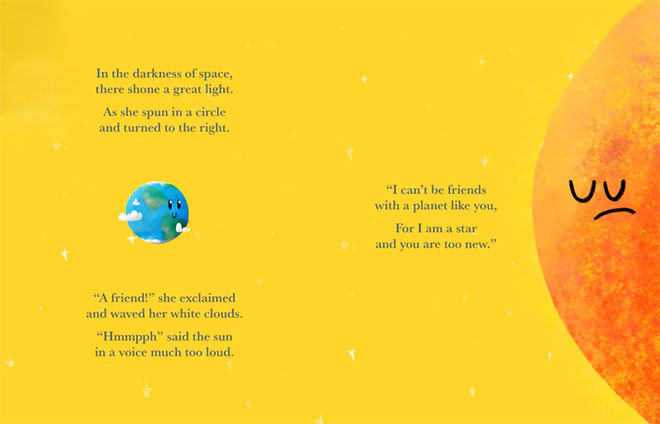 Title: Alone
Author: Scott Stuart
For ages: 3 years and over
Publisher: Hardie Grant Children's Publishing
Publication Date: 30 March 2022
Format: Hardcover
ISBN: 9781761210457
The reasons why others
Didn't want her around
Were parts of herself
That she loved with no bounds
About the Author
Scott Stuart is a best-selling children's author and illustrator. His multi-award nominated books, focus on empowering young children to be themselves. He wrote Alone based on his own childhood experiences of moving to a new town and feeling alone.
Available now from Amazon with free shipping for Prime members.