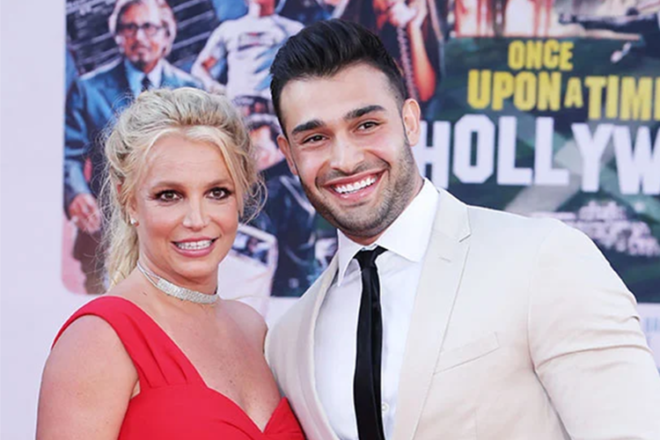 Congratulations are in order for Britney Spears (40), who announced today that she is pregnant with her third child.
The legendary pop singer confirmed the news via an Instagram post, explaining that she made the discovery while on holiday in Maui with her fiancé, personal trainer and actor Sam Asghari.
"I lost so much weight to go on my Maui trip only to gain it back 🤷🏼‍♀️🤷🏼‍♀️🤷🏼‍♀️ … I thought "Geez … what happened to my stomach ???" My husband said "No you're food pregnant silly 🤪 !!!" So I got a pregnancy test … and uhhhhh well … I am having a baby 👶🏼 … 4 days later I got a little more food pregnant 🤰🏼🙈🙈🙈 It's growing !!! If 2 are in there … I might just loose it 😬😬😬😬😬😬 …" she said.
"I obviously won't be going out as much due to the paps getting their money 💴 shot of me 📸 like they unfortunately already have … it's hard because when I was pregnant I had perinatal depression … I have to say it is absolutely horrible 😔 … women didn't talk about it back then … some people considered it dangerous if a woman complained like that with a baby inside her … but now women talk about it everyday … thank Jesus we don't have to keep that pain a reserved proper secret 🤫 😬😬😬 … This time I will be doing yoga 🧘‍♀️ every day !!! Spreading lots of joy and love 💕 !!!" continued her post.
View this post on Instagram
The news was greeted with celebration from her fans, who also noted Spears's long-held wishes to have a third child.
Paris Hilton was among the celebrities congratulating the star, who wrote: 'Congratulations sis!! I'm so excited for you!! Love you!!!'
The pregnancy news comes almost six years after Britney first met Sam on the set of her "Slumber Party" music video. The pair started dating soon after the shoot and got engaged in September 2021, after Sam popped the question with a 4-carat diamond ring during a romantic proposal at Britney's California home.
The singer is already mum to Sean Preston, 16, and Jayden James, 15, from her past marriage to Kevin Federline.
View this post on Instagram

We cannot wait to follow the couple through their journey into parenthood and wish them nothing but love and happiness.
Read next …
Missed the latest celeb baby news? Catch up with these articles:
Don't miss any celebrity baby and pregnancy announcements, subscribe to our newsletter and be first with the news.