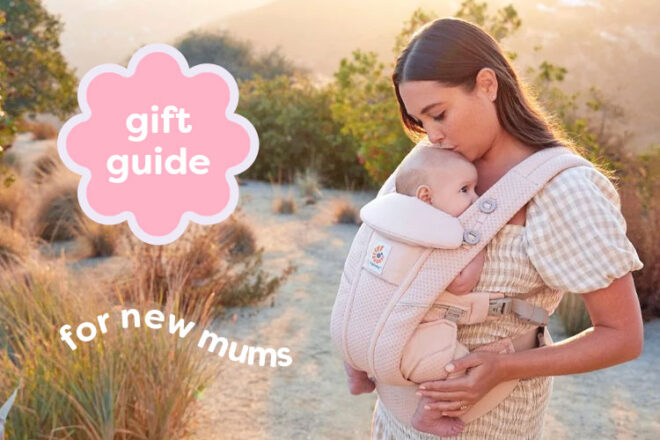 After nine months of keeping baby safe and snug in her tummy, bubba has finally arrived, dimples and all. And while there are plenty of things to buy for baby, we think Mumma Bear deserves a special gift (or three) too.
Whether it be something lavish and luxe or something sweet and sentimental, thoughtful gifts for new mums needn't cost the earth. To help show her you care, we've put together a list of some of our favourite gift ideas for first-time mums.
Cheap and cheerful …
Her favourite chocolate
A terrarium or a potted plant
iTunes voucher
Coffee card gift voucher
Personalised diary
A fancy tea cup
A bit more … (under $100)
Bathrobe
Spa voucher
Magazine subscription
Yoga mat
Fitness tracker
Clothing voucher
Splash out …
Coffee machine
Luxe bedlinen
New handbag
Weekend away
Family photoshoot
A weekly cleaner for a month
Thermomix

29 thoughtful gifts for new mums
With so amazing products on the market, it can be overwhelming when it comes to picking a gift. So to help you out we've curated a handy list of products we'd all love to receive. In no particular order, these are our picks.
Memory keeper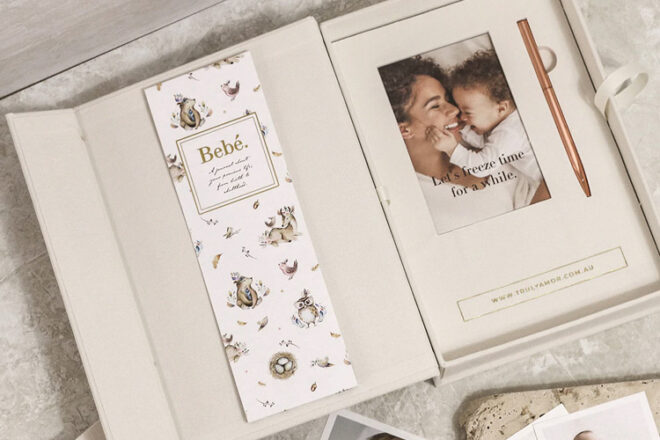 Give a gift that keeps on giving with this luxurious cloth-covered journal. Mums can record every special moment from pregnancy to 18 years within 304 pages of helpful prompts that evolve into a treasured keepsake, complete with a stunning linen-covered box.
---
All wrapped up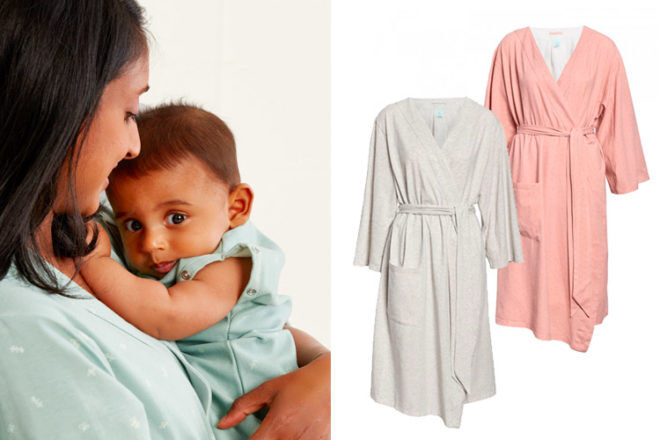 Made from a beautiful blend of organic cotton and bamboo, these gorgeous robes are the ultimate in stay-ay-home comfort. Designed with new mums in mind, they're ideal for breastfeeding and have nice, roomy pockets for everything mummy needs to have at hand.
---
Curated bundles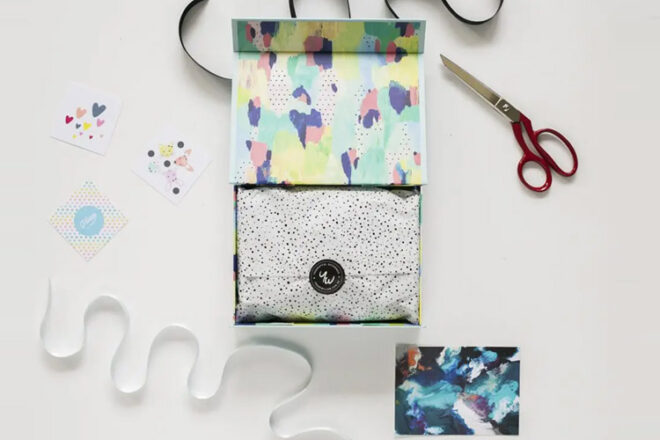 Make a new mum feel special with a lovingly curated bundle of thoughtful goodies. This beautiful Nurture Gift Box includes a delicious tea to help with her milk supply, a soothing nipple balm to protect and restore, a calming-scented candle and energy-boosting chocolate. Bliss in a box.
---
Silky slumber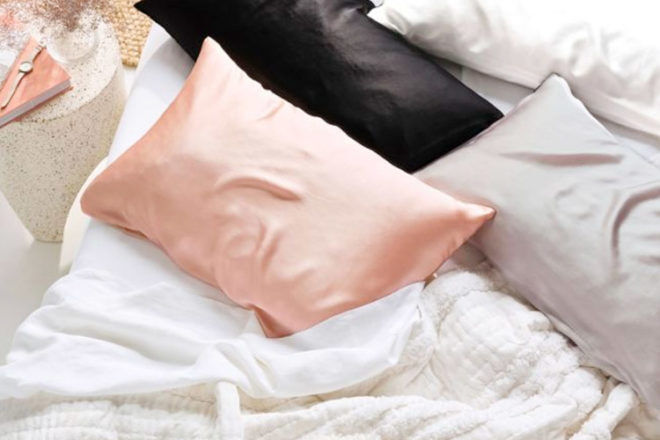 Because mum deserves to sleep like a baby too. Made from 19 momme mulberry silk (that's very high quality for us non-silk-speaking folk), these dreamy pillowcases come in a range of colours and are known to improve sleep, keep skin looking young and prevent hair from frizzing. Amazing.
---
Whisper this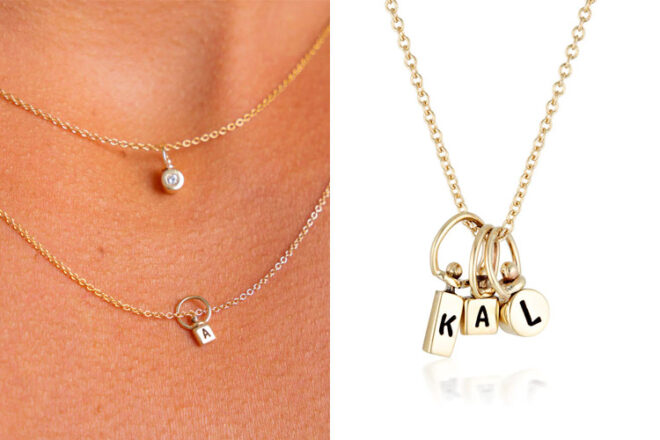 Children are everything to a new mum, and personalised jewellery is a meaningful gift that keeps them close. Whether she's a new mum or already has a brood, this delicate collection of fine gold swivel letters can be worn individually or gathered as a family on one chain.
---
Purify and protect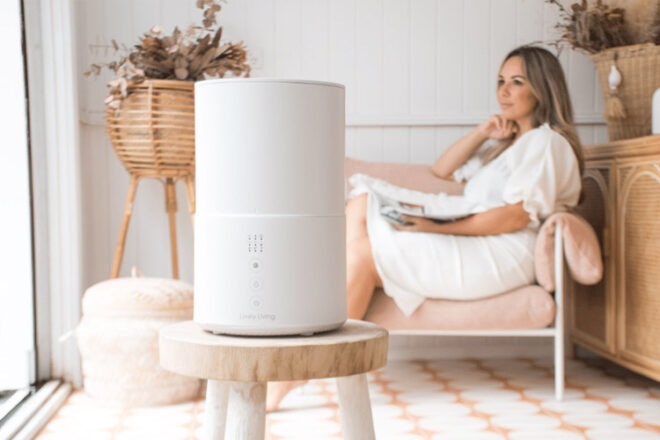 A mother's instinct to protect her family is strong, and this Air Purifier is a product she'll want in her arsenal. Helping to improve sleep quality and keeping sickness at bay, electrolyzed oxidizing water technology removes 99.9% of allergens and bacteria from the air at the touch of a button.
---
Bags of room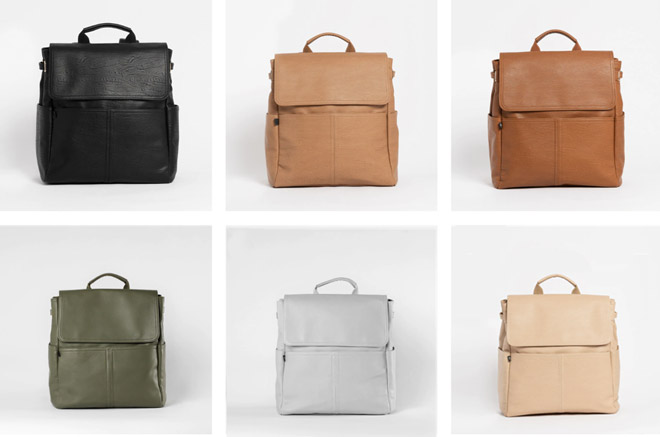 Babies come with a lot of stuff, and having everything packed into a backpack frees mum's hands to carry and snuggle her wee one in her arms. These ones come in style-worthy shades, and there's ample room for mum's stuff too. A great investment for any new mum.
---
Comfy feet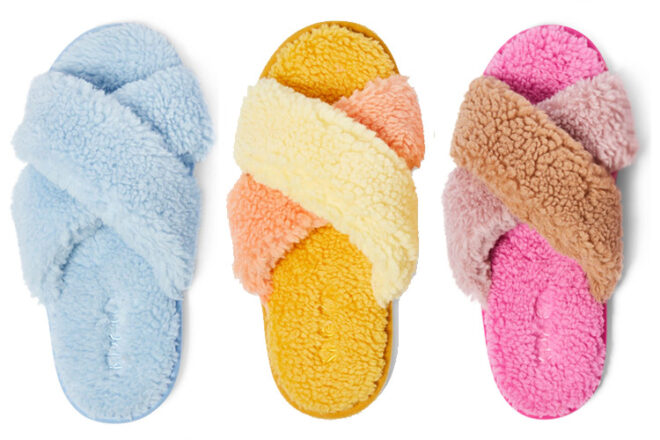 Many new mums plan to spend the first few weeks after birth bonding with their baby at home. Available in a range of dreamy colourways, these comfy-as-can-be slippers make the perfect new mum gift. Practical yet pretty, they'll keep her tootsies cosy while she cuddles bub night and day.
---
Keep baby close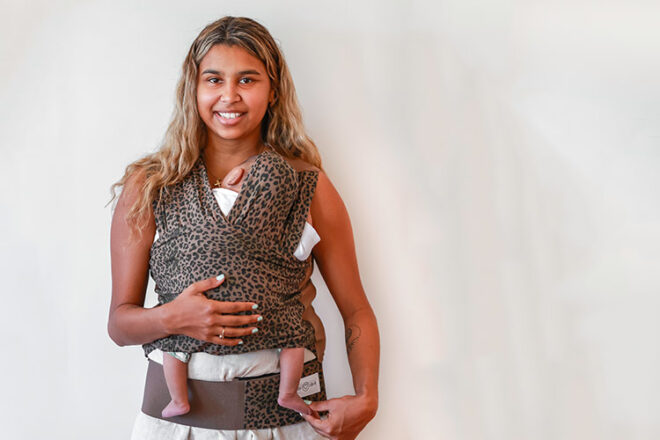 For precious bonding during the early months, this newborn carrier is like a second baby bubble. Worn like a t-shirt she can say bye-bye to buckles, clips and confusing wraps getting in the way of sweet bubba cuddles.
---
Lunch on the go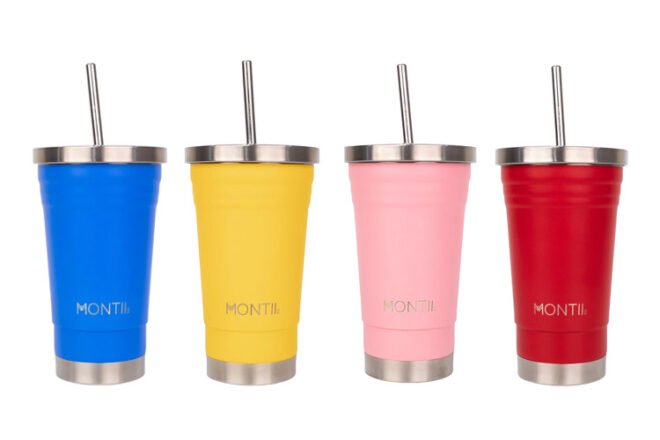 Cheers to this smoothie cup for busy new mums. Lunch on-the-go or a breastfeeding-boost, the double-wall insulation keeps bevvy's cold for at least 6 hours. It's life-proof too: the screw-on lid with large steel straw and stopper means that nothing spills.
---
Supporting role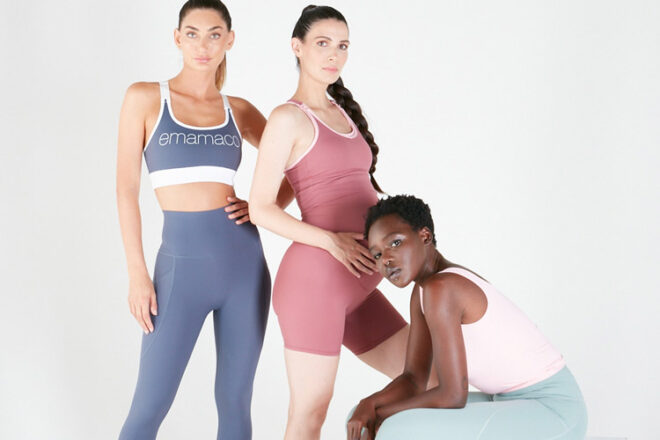 Woman-code states that it's completely acceptable to wear activewear 24/7. Shapewear that combines active compression and comfortable stretch supports new mums throughout their fourth trimester, and beyond. A voucher would make a fitting gift.
---
Breastfeeding bestie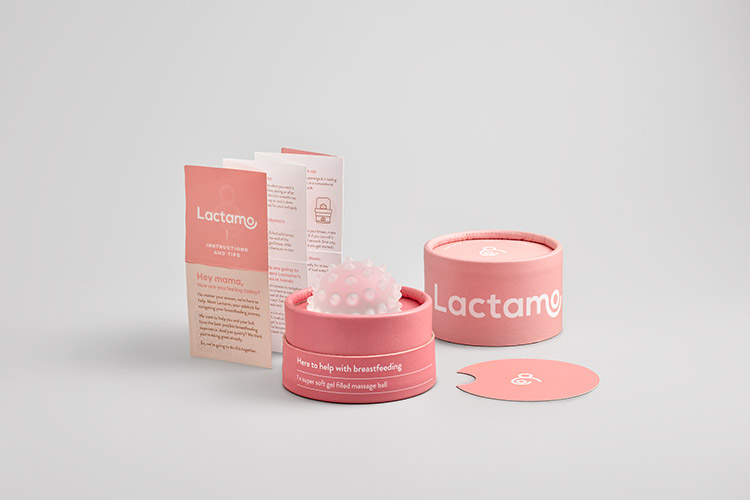 This is the sort of gift they won't know they need – until they do. Designed to help provide relief for a new mum's most common breastfeeding challenges, this reusable magic massage ball is heatable, coolable and perfectly packaged to stand out in that gift hamper.
---
Face the day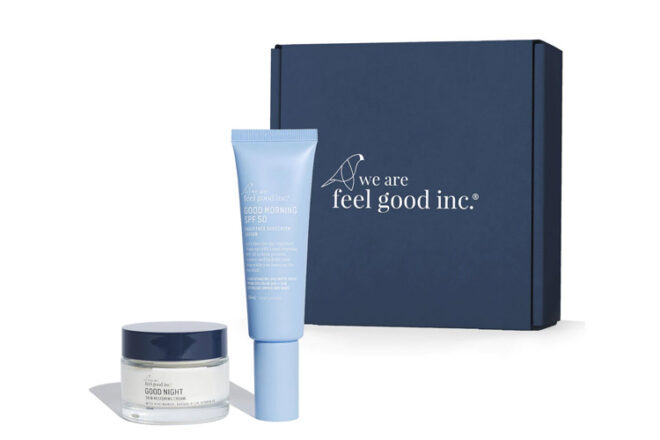 Motherhood might mean that sleep disappears for a while, but her self-care doesn't have to. Packaged in a beautiful gift box, this Face the Day duo is packed with nourishing ingredients making it simple and easy for a new mum to keep up her daily skincare routine.
---
Sexy comfort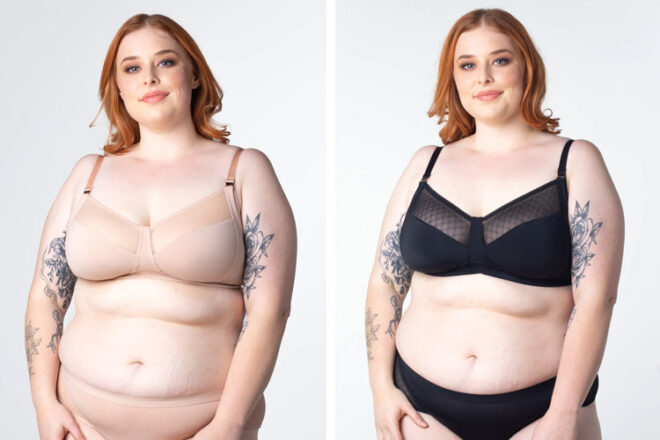 Help a new mumma feel gorgeous and comfortable with a gift voucher for a bra that will see her through her breastfeeding journey. This soft-cup, silky microfibre number features magnetic clips that twist to open for nursing and special touches like rose gold hardware. It's the little things.
---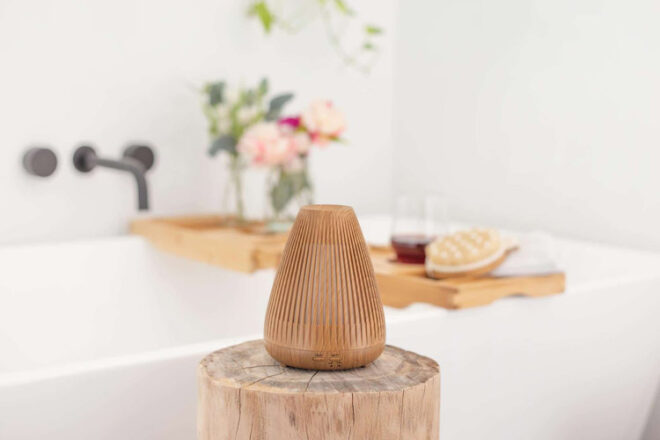 Home is a new mum's sanctuary, so a gift that brings calm to the crazy of having a new bub is always welcome. Pair this gorgeous woodgrain diffuser with some relaxing essential oils for day and night and make new mum gifting a breeze.
---
Jar of goodness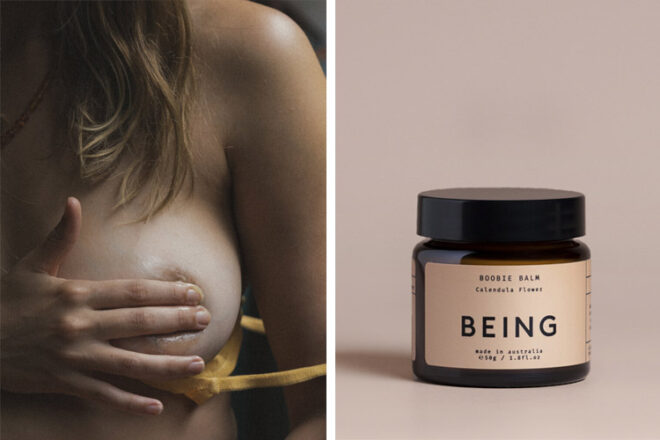 The fourth trimester can be a tender time and this jar of botanical goodness is a godsend for sore and cracked nipples. Made with all natural ingredients, it treats any dry and damaged skin so it's a perfect, multi-purpose addition to a new mum hamper.
---
Carry it all

A busy mum on the go needs a nappy bag that's big enough to carry everything while still maintaining a sophisticated designer look. This carryall tote ticks all the boxes for quality and practicality with lots of compartments for all the stuff. Genius.
---
A healthy home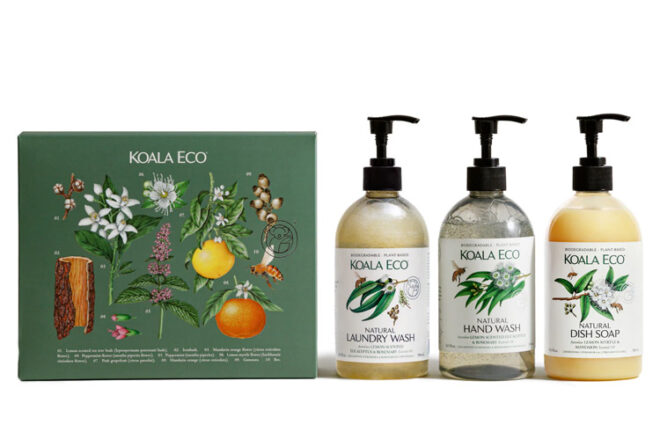 Formulated with 100% natural ingredients and enriched with Australian native oils, the range of cleaning products from Koala Eco is completely safe to use around sweet little babes. With scents like eucalyptus and rosemary, lemon myrtle and mandarin, her home will smell ah-mazing.
---
Grab and go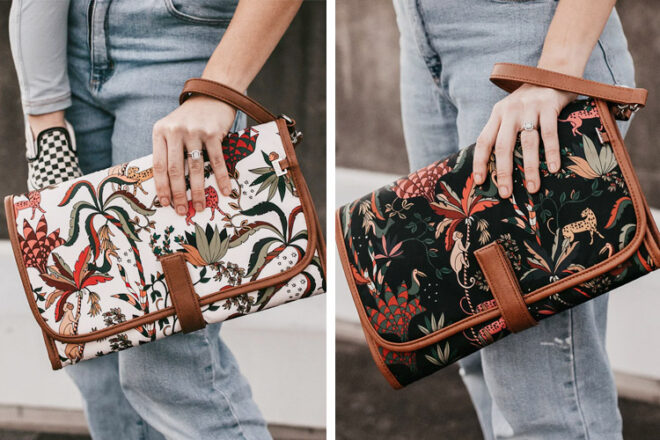 When it's time to change bub, a clever clutch makes all the difference to a new mum's experience. There's pockets for nappies, wipes and creams, and the easy-clean surface means mess can be quickly wiped away. Bonus, the stunning print makes this clutch accessory-worthy.
---
Perfect position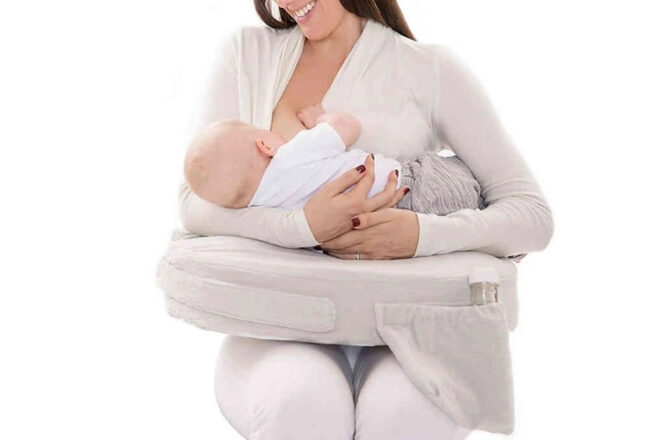 Breastfeeding is the perfect opportunity for mum to bond with her darling bub, but holding baby for long periods of time can be exhausting for tired arms. Breastfeeding pillows make great gifts for new mums, and this one is designed to perfectly position the baby for easy latch-on.
---
Breathable bamboo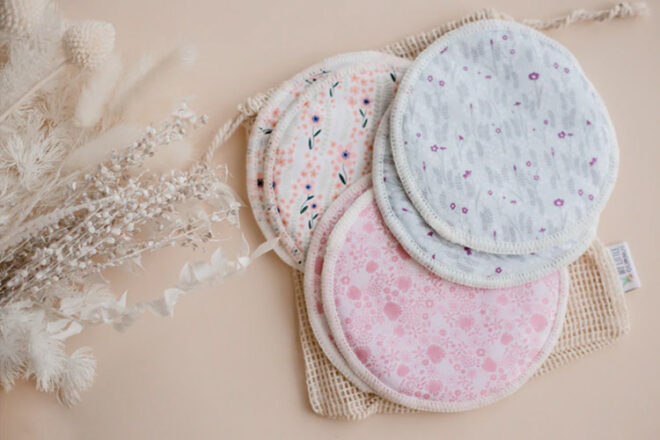 New mums can always do with some handy helpers. These comfortable, reusable breast pads are the answer to leaky boobs. Drawing moisture away whilst preventing embarrassing leakages, they're breathable, antibacterial and machine-washable. Plus they come in a range of gorgeous prints.
---
Double duty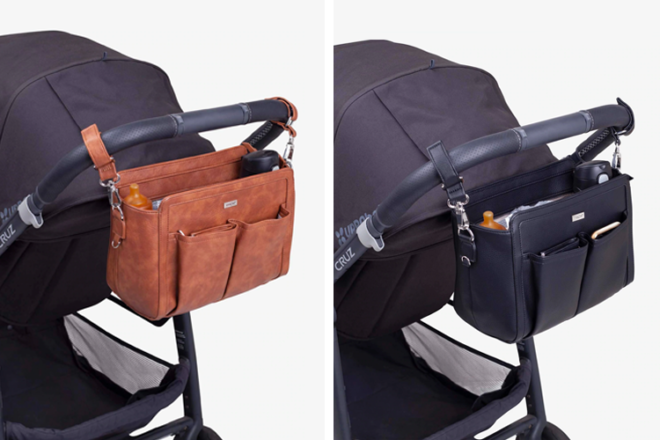 Help a new mum leave the house with her game absolutely in the bag. This award-winning, 2-in-one pram caddy morphs into a handy shoulder bag so her essentials stay with her where ever she goes… along with her sanity. Roomy yet stylish, it comes in two shades that go with everything.
---
Hands-free adventures

Give the gift of hands-free adventures when out and about. Keep cuddling and snuggle through till toddlerhood, this carrier takes breathability to the next level using SoftFlex mesh fabric that maximizes airflow and keeps clamminess at bay.
---
The fourth trimester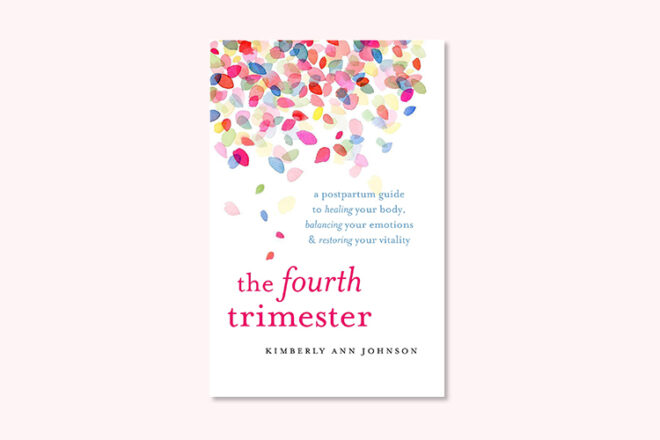 They say a woman is reborn along with the birth of her baby. Kimberly Johnson, a doula, postpartum recovery expert, and yoga instructor provides a roadmap for the transition into motherhood after birth in her book  The Fourth Trimester. A good-read.
---
Handy helper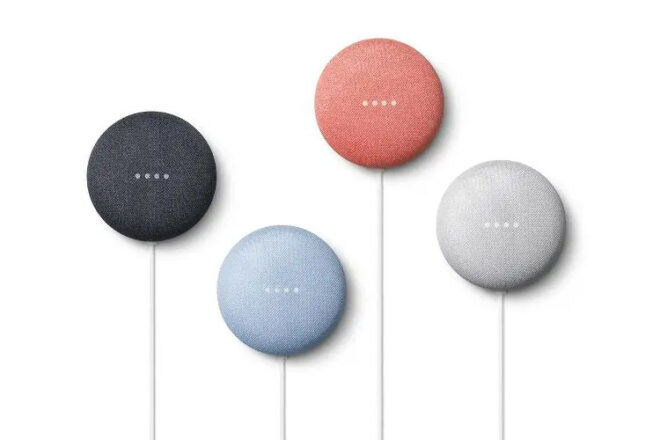 When you're a mum, it's safe to say you can use a little help. The Google Nest Mini is small but big on convenience: mums can set voice reminders, add to her shopping list, and check the weather for dressing bub, all without leaving the couch. The best thing? It listens every time.
---
Lingerie for leaks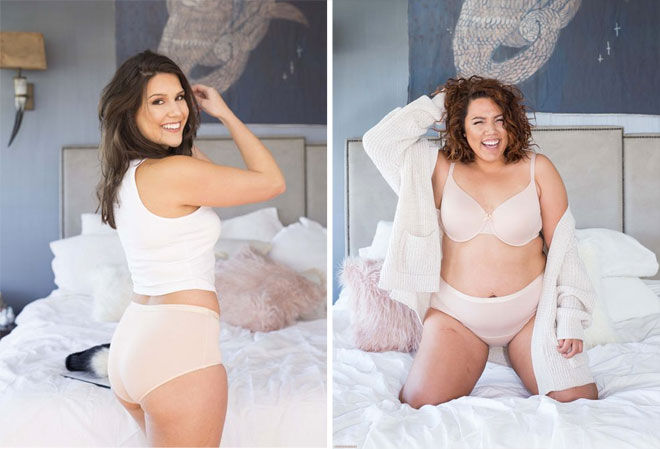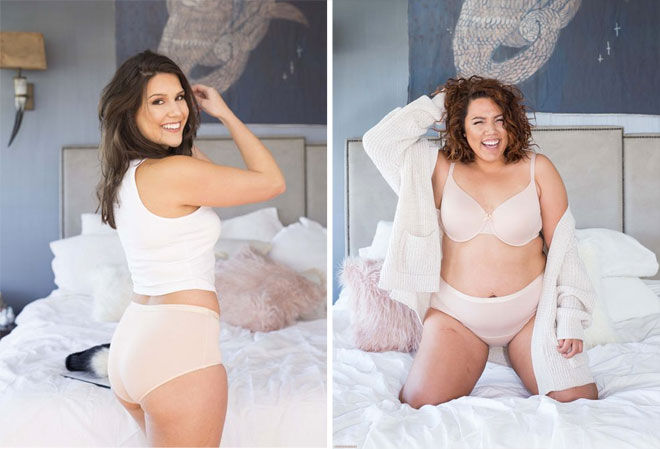 Little leaks here and there happen. And for many new mums, they happen a lot. Help a mumma out with period and pee-friendly underwear that she'll feel confident in all day long. Highly absorbent, they're perfect for post-pregnancy and beyond.
---
Bring it to bed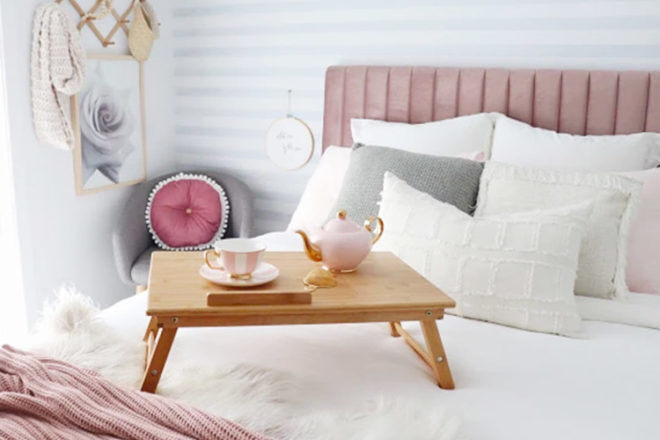 During those bleary-eyed days with a newborn home, there really are very few reasons to get out of bed. Let mum enjoy the baby snuggles and stay under the covers as long as possible with a handy breakfast tray for her feeding snacks and copious cups of tea. Heaven!
---
Dinner to the door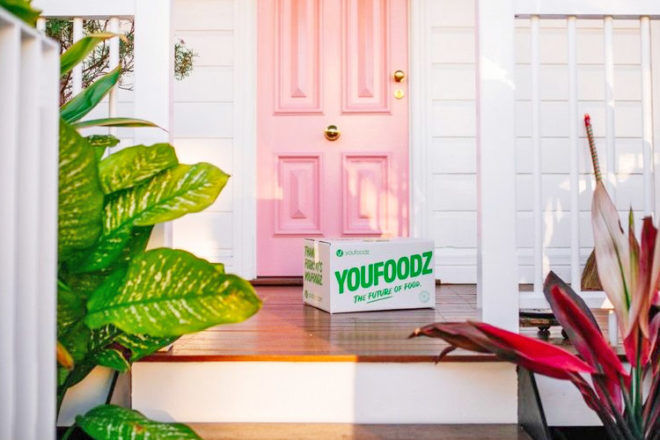 Give mum one less thing to think about and she'll thank you for it, trust us. Organise dinner for the family or club together with friends and supply their meals for the week. Less time cooking means more time spent with their adorable new bub.
---
Is it any wonder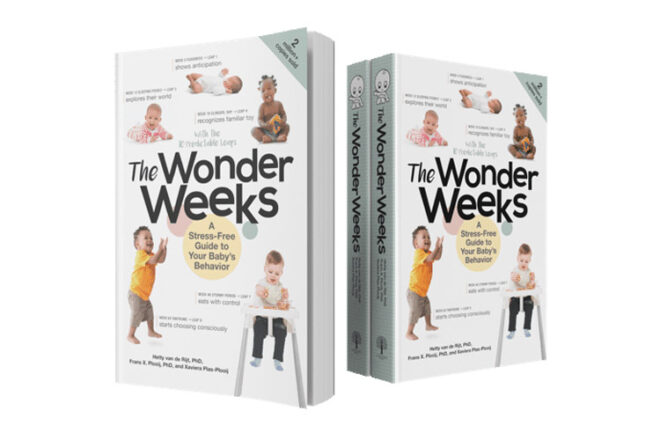 Parenting can be full of questions and uncertainty, and a book like this helps replace some of the 'huh's?' with 'ah-huh's' when it comes to bub's behaviour. With science-based explanations about leaps and helpful guidance and activities to support brain development, parents are less confused and more empowered.
---
And… relax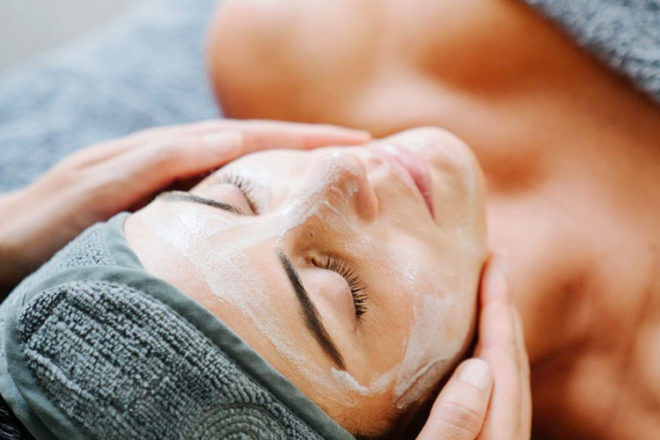 As magical as pregnancy is, it can really take its toll on the body. Massages and spa treatments are always welcomed gifts for new mums and can cost as much or as little as you'd like. The five minutes of uninterrupted sleep afterwards is just a BIG bonus!
---
This article is curated by our Editors and includes affiliates and/or paid inclusions. See our Disclosure Policy.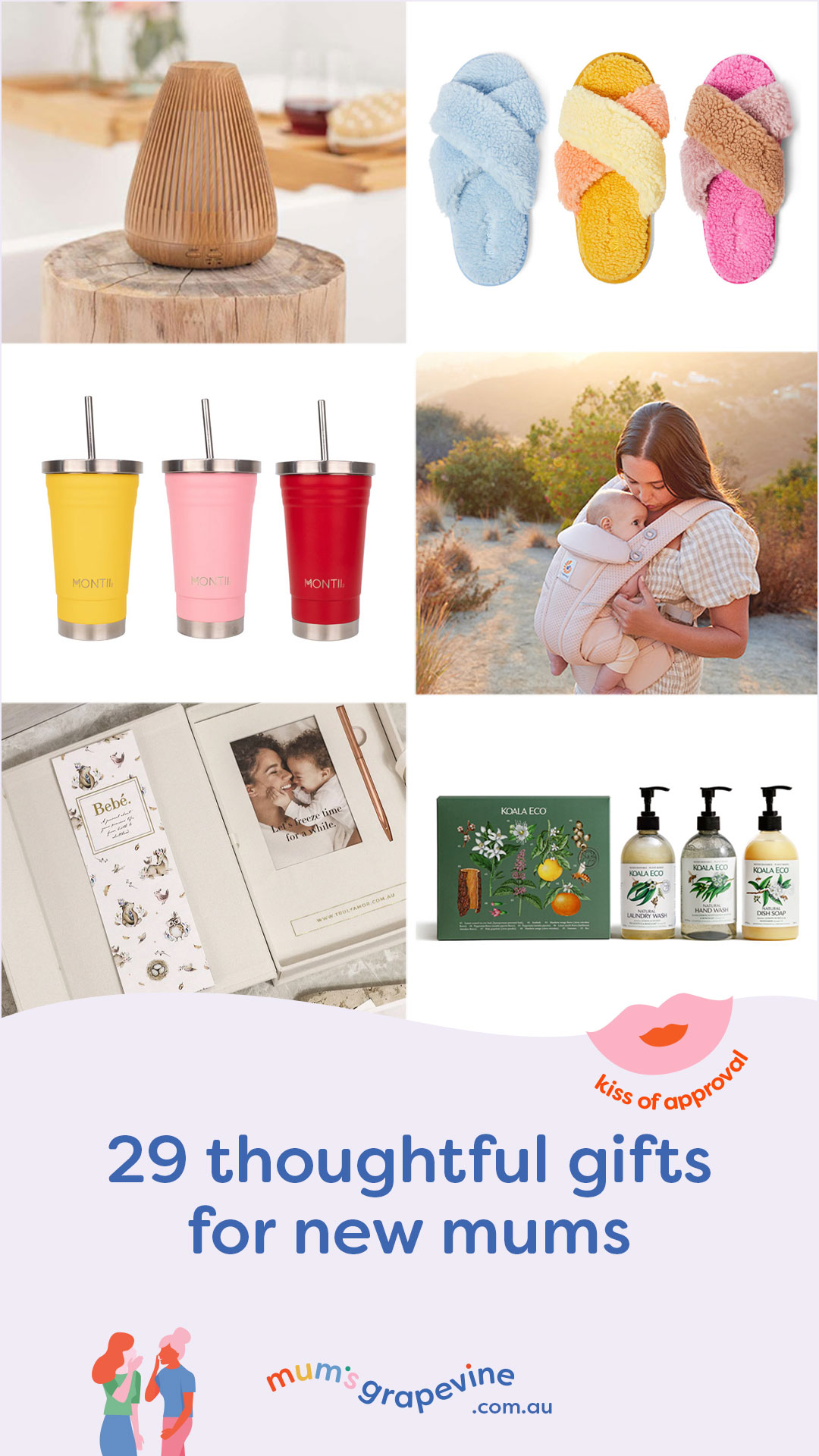 Know an awesome gift a new mum would love and we should add to our list? Contact us and let us know, we've been collating Australia's best products into shortlists for over 14 years and we're always happy to support new brands and businesses.
Read next…
If you're looking for a stress-free Mother's Day you're in the right spot! From our huge 'hint list' of gift ideas for new mums to easy breakfast ideas the kids here are more helpful articles to check out next.
Thank you for trusting us to be your go-to source for all things baby-related.
Happy shopping 😀