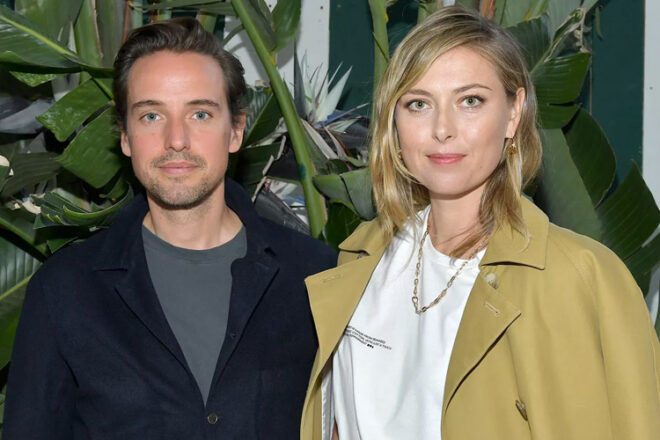 Former tennis star Maria Sharapova has announced that she is expecting her first child with fiancé Alexander Gilkes, 42.
The news was extra special seeing as she shared it on her 35th birthday.
Proudly posing with her baby bump on the beach, Maria made reference to her birthday by captioning her Instagram photo:
"Precious beginnings!!! 🤍👼🏻 Eating birthday cake for two has always been my specialty ☺️🐣🎂"
View this post on Instagram
The news was met with messages from across the world including congratulations from Lara Worthington and Lily Collins.
This is the first baby for the couple who became engaged back in 2020. Alexander, who was previously married to fashion designer Misha Nanoo, is a British businessman who has friends in royal circles. He was a guest at the Cambridge wedding and also that of Princess Eugenie.
Both Maria and Alexander took to Instagram with black and white photographs to announce their engagement but indicated their union was very much 'love at first sight'. Maria said:
"I said yes from the first day we met❤️This was our little secret, wasn't it 💍🥂@gilkesa"
View this post on Instagram
Maria has achieved amazing success over her tennis career, having been world number one, an Olympic medalist and winning numerous titles across many years. We wish her and Alexander all the best in what will be her greatest success – being mama to her precious new babe.
We look forward to following her pregnancy and beyond.
Read next …
Missed the latest celeb baby news? Catch up with these articles for all the goss:
Don't miss any celebrity baby and pregnancy announcements, subscribe to our newsletter and be first with the news.