Former The Bachelor and SAS Australia star Nick Cummins and his girlfriend Alexandra George have announced the pregnancy of their first child.
Both took to Instagram with a gorgeous photo detailing the happy news. Sitting on a bench with Nick's hand on Alexandra's tummy, they are joined by their dog. Nick, who's nickname is famously The Honey Badger, captioned the photo:
"My darling and I look forward lovingly to the arrival of our little badger cub ❤️ @al_george
📷@_jampal"
View this post on Instagram
Alexandra, who works in the fashion industry and owner of an accessory start-up, added an ultrasound photo to her post and captioned it:
"We decided to create a little hybrid!! Can't wait to share this next chapter with the love of my life 😍 welcoming our little badger cub into this world shortly."
The former Western Force rugby player went public in his relationship with his girlfriend, Product Developer & Production Manager at Zimmermann, early last year. Since then, the couple have shared numerous photos of their adventures in the great outdoors.
View this post on Instagram
Viewers of the sixth season of The Bachelor will remember that Nick Cummins infamously 'flipped the script' and left with neither of his final contestants. This was back in 2018.
A lot has changed since then, and for the better, with Nick describing Alex as his "darling."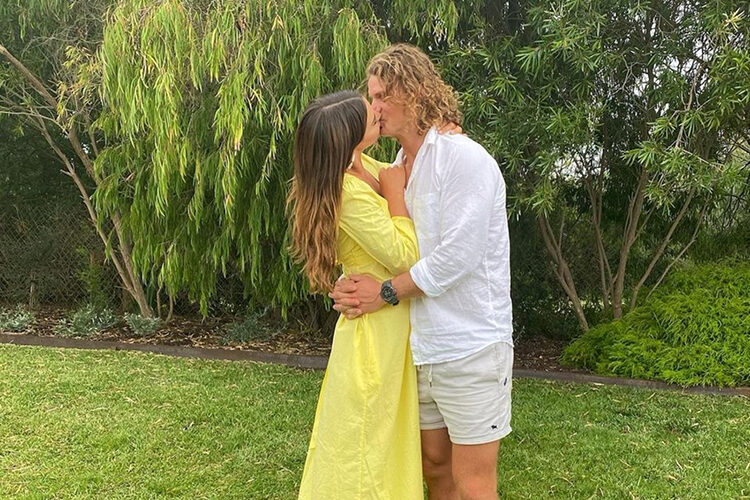 We wish the happy couple all the best for the pregnancy and look forward to following their journey into parenthood.
Read next …
Missed the latest celeb baby news? Catch up with these articles for all the goss:
Don't miss any celebrity baby and pregnancy announcements, subscribe to our newsletter and be first with the news.