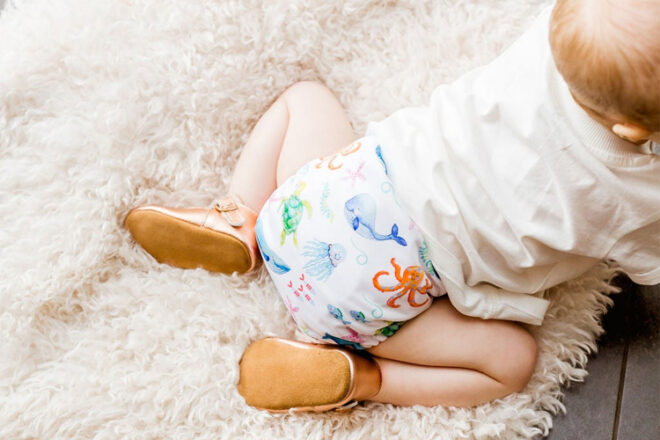 Mums living in the City of Parramatta, if you've ever thought about using reusable nappies or pads, now is a great time to take the plunge.
The City of Parramatta Council is conducting a 12-month trial where residents can claim a rebate of up to $150 for the purchase of reusable nappies, with proof of purchase. The great thing is this rebate extends to reusable sanitary products too. Hello, Aunt Flo.
The benefits of choosing reusable
Perhaps you've been considering the environmental benefits, or been looking into the savings. Either way, going Reusable has benefits in spades for both the earth and your wallet. Let's look at this in a little more detail:
Nappies and sanitary hygiene products are the second largest contributor to household garbage waste in the City of Parramatta.
By weight, these products make up 9% of the material collected through the red-lidded general waste bin. This is second only to food waste which makes up 46%.
Sure, reusable products may cost a little more up-front, but in the long term, they can save you upwards of $1,000 a year. Imagine what you could use the savings on!
Babies (and having periods) require a lot of stuff – a lot of it disposable. You may want to go reusable completely or part-time. Either way, every step we can take as mums to reduce waste is a good one.
Here's what you can claim
Each household in the City of Parramatta is eligible for one rebate per category. Separate applications are required for each.
Cloth nappies – 50% of the purchase price (max. $150 rebate)
Includes cloth and swim nappies, reusable inner liner for nappies, reusable wipes, wet bags, and reusable nursing breast pads.
Reusable sanitary products – 50% of the purchase price (max. $100 rebate) Includes sanitary pads, sanitary cups, leak-proof underwear and wet bags.
How to claim your rebate
Simply fill out this form on City of Paramatta's website where you can also upload your proof of purchase.
Shop smart for reusable nappies and pads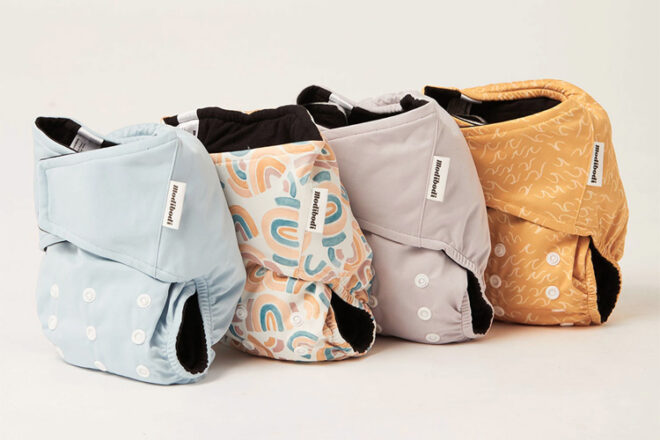 We've done the research, asked other mums and put together shortlists for the best modern cloth nappies and best reusable pads and best period underwear so that starting your shopping is easy.
And whilst you're at it, check out our guide comparing cloth nappies vs disposables.
Read next …