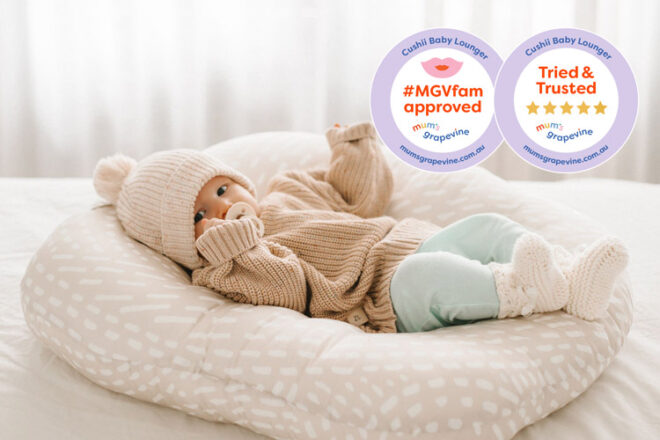 Mums recommend the Cushii Baby Lounger & Cover
Enjoy hands-free moments and the freedom to take on daily life.
Lightweight and deliciously soft, Cushii Loungers are soothing baby nests designed to keep baby resting easy while you grab a minute to have a cuppa, answer an email or put on makeup! Made with temperature regulating certified Tencel fibres Cushii Loungers are machine washable, silky-smooth to the touch and ready to go on any adventure.
Available online from Cushii ($169) in a range of modern colours and designs.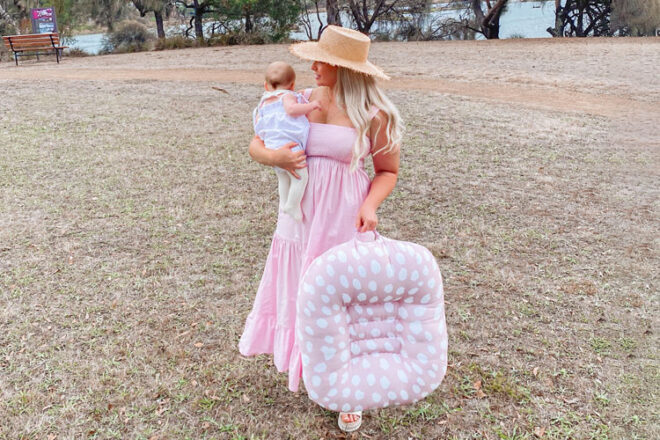 Five reasons we love Cushii:
It's light & breathable
Made from premium sustainable Tencel fibres, the Cushii Lounger regulates baby's temperature so they stay cool in the summer and warm and cozy during winter.
It's super soft & comfortable
Designed to cradle and nurture, the Cushii Lounger is super soft to touch and provides superior comfort with its contoured midsection.
It's completely machine washable
Babies are messy, and the Cushii Lounger can be popped into the washing machine without loosing its shape.
It's lightweight and easy to move around
Grab and go for outings to the park, beach, or even just moving it around the house thanks to the handy top handle … and you don't have to worry about getting it dirty, because again, it is completely machine washable!
It's sustainably made
Have peace of mind knowing it's derived from renewable wood sources and recycled water bottles using sustainable production methods.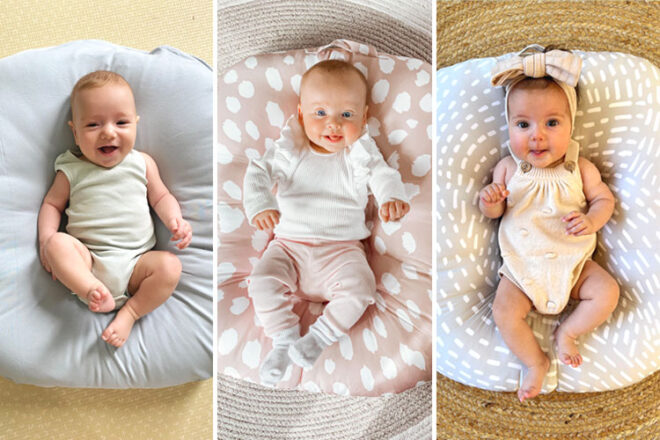 We asked three mums from the Mum's Grapevine Facebook Baby Groups to try the Cushii Baby Lounger & Cover and here's what they had to say:
Laura, mum of 4-month old Goldie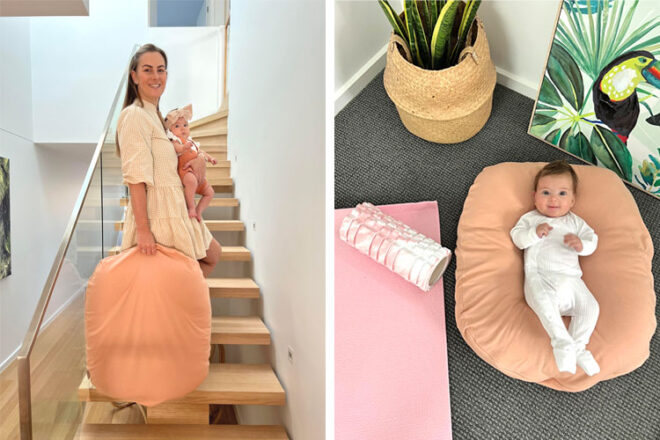 "The Cushii has quickly become one of our "must have" baby items"
The softness of the Cushii is amazing. It is plush, comforting, and velvety to the touch, Goldie was immediately comforted in its contoured shape. Goldie is quite a colicky baby and she is immediately comforted and relieved when she is in her Cushii.
We loved the convenience of the Cushii. I could easily move bub around to each room with me, giving me the freedom to have a coffee, fold some washing or even do a home workout. Goldie could see me at all times and this was very reassuring for her.
It is light enough to carry up our stairs or pop in the car to take with us on outdoor adventures and as Goldie can be a bit of a 'happy chucker' the fact that it is completely machine washable is fantastic!
It's given me the freedom to be hands-free so that I can play and do indoor activities with my toddler.
---
Shannon, mum of 4 month old Ella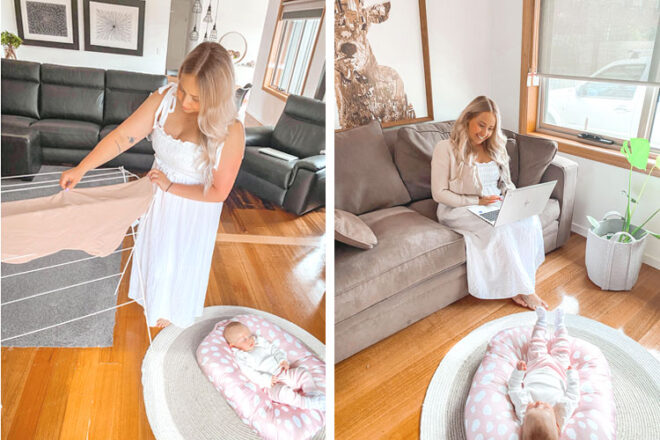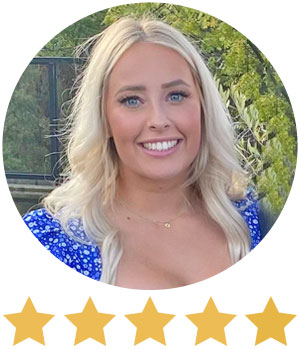 "The top carry handle makes taking it everywhere with us a breeze"
The Cushii Baby Lounger is so lightweight and easy to take with us anywhere, the top carry handle makes this a breeze! We took it with us for a little picnic and day out with the family and had no problems.
I also love the shape, Ella looked so much more comfortable in the Cushii than other loungers and didn't have any chin to chest or head flop issues as the shallow middle section helps keep her in a good position which was fabulous! The Cushii is really beautifully soft but still supportive for bub.
Ella also loves to just chill in it at home and have a wiggle and a babble, which is great because it gives me a chance to relax while watching over bubba. Thanks to the shape of the Cushii Ella is so comfortable as she fits so well, I see us getting a lot of use out of it for a long time to come.
---
Jessica, mum of 3 month old Atticus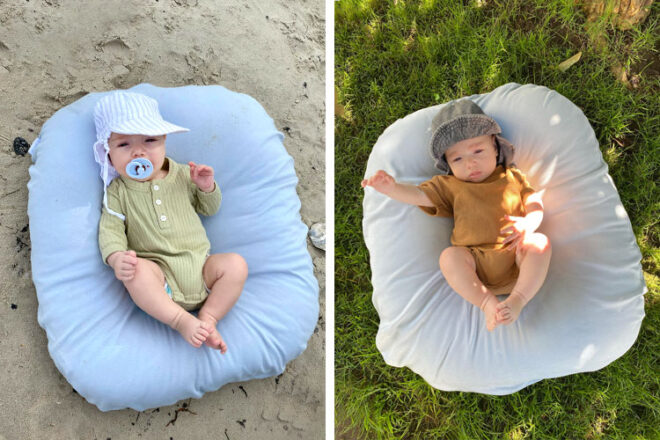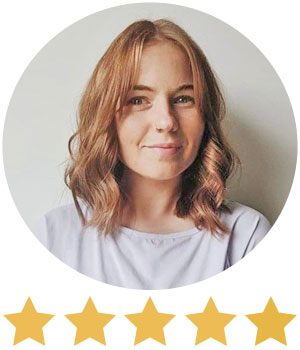 "It is super brilliant that I can just chuck it all in the wash on gentle wash"
The Cushii Baby Lounger has a soft, almost silky feel making it feel breathable, comfortable, and not irritable on my baby's sensitive skin. Having the lounger meant I could place Atticus on the floor without worrying that my toddler would run straight over the top of him (as she is prone to do) – as it gives him that little bit more protection and visibility.
I love the top carry handle as it makes the lounger easy to pop in the car and carry down to the beach or the park, while also wrangling multiple kids and all the paraphernalia that comes with them! It suits our active and out-and-about lifestyle, perfect for popping the baby down when you need both hands. Atticus was always very happy just chilling in it while my toddler played around him.
Atticus is a reflux baby and I'm always seeking things to make him more comfortable, the Cushii Baby Lounger seems to be a win for him – he loves it!
Available online from Cushii ($169) in a range of modern colours and designs.