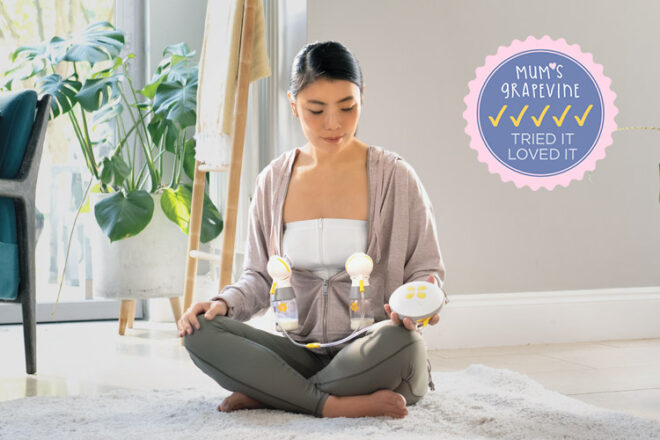 Mums recommend Medela Swing Maxi Breast Pump
Quick, compact and easy to use, the stylish new Medela Swing Maxi Double Electric Breast Pump offers greater mobility to pump whenever and wherever you want. And it's all thanks to the handy built-in USB-rechargeable battery that lasts up to six pumping sessions on one full charge.
Featuring Medela's unique 2-Phase Expression Technology the Swing Maxi mimics a baby's natural sucking rhythm allowing mums to express more breast milk in less time. And the closed system stops any breastmilk from entering the tubing.
Available online at Medela.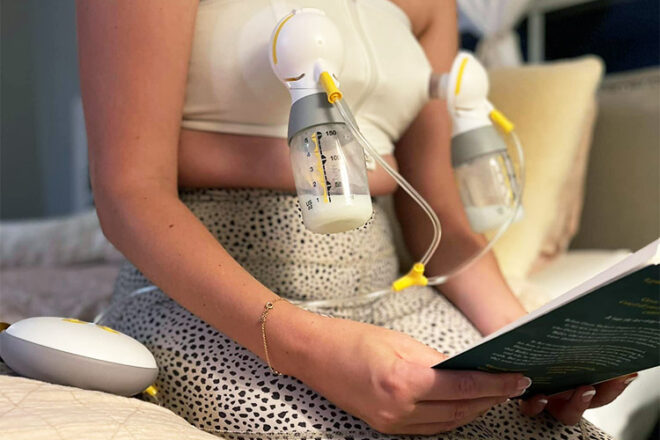 Five reasons to love the Swing Maxi Breast Pump:
It's super quiet
Gone are the days of waking bub because of a noisy breast pump. The Swing Maxi runs at only 45 decibels when on the maximum vacuum setting.
It's simple to operate
It comes with a four-button intuitive interface and nine pre-programmed settings to suit your pumping needs.
It has a closed system
This means that no drips, dribbles or overflows can leak into the pump mechanism and cause damage to your unit. It also helps keep your liquid gold safe and clean.
It removes more milk in less time
18% more milk, in fact, and it's all thanks to the efficiency of a robust pump and double collection units that allow you to pump both breasts at once.
You can move around while you pump
With a built-in rechargeable battery that lasts up to six sessions, you're free to move around the house getting tasks completed while you express. Talk about multi-tasking.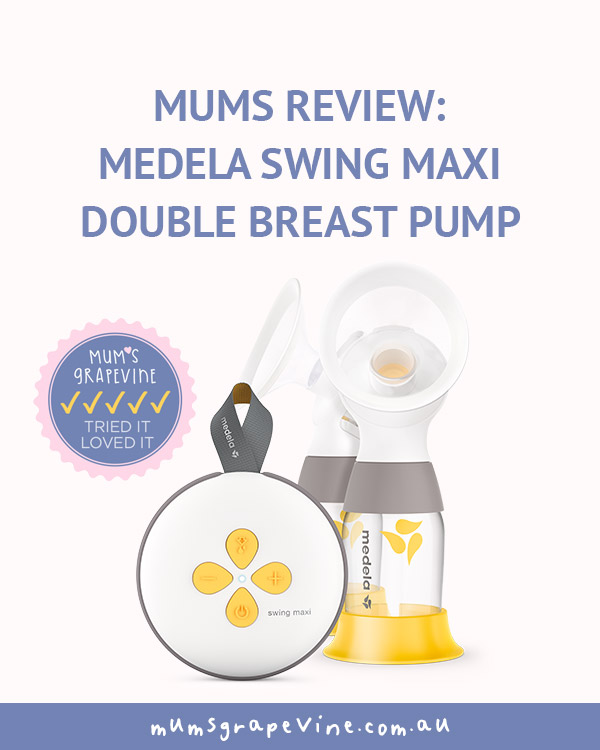 But don't take our word for it, we asked three mums from the Mum's Grapevine Facebook Baby Groups to try the new Medela Swing Maxi Double Electric Breast Pump and here's what they had to say:
---
Elise Frogson, mum of Milla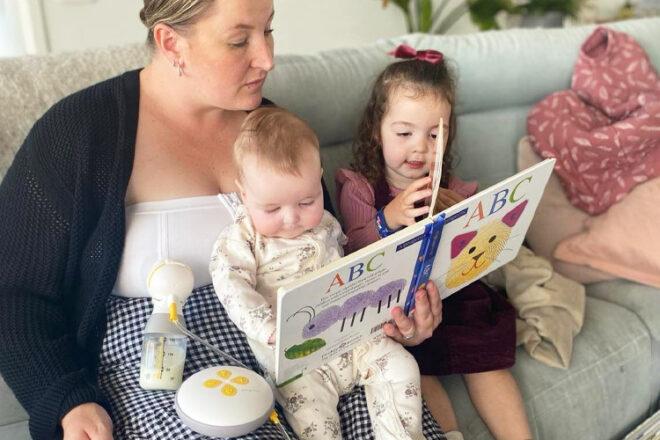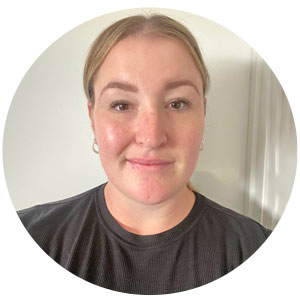 "It's extremely quiet and efficient at getting maximum milk out"
I've been using it every couple of days for the last few weeks and can say with complete confidence that I am obsessed. I absolutely LOVE how comfortable the pump is to wear and use.
One of my favourite things about the pump is how quick and effortless it is to use with the bustier. It only takes 15-20 minutes to pump around 100mls from each side. Even using it at maximum power, it's still incredibly quiet so I can focus on my girls without a draining noise in the background.
Wearing the pump I was able to perform all the normal daily tasks, but more importantly, I was able to spend hands-on time with both my toddler and baby, reading, baking and playing, and if I was really lucky, enjoy a quiet moment by myself to sip on a nice hot cuppa tea.
I loved how simple it is to use with the automatic switchover from the stimulation phase to expression phase.
---
Kirin Greenland, mum of Elliott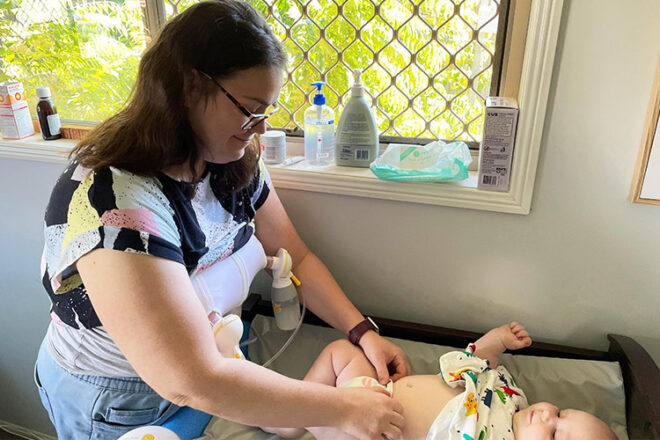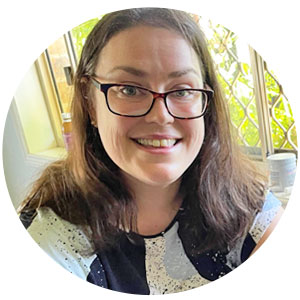 "Being so compact, it is easy to take anywhere you need it"
I was able to change my baby's nappies, do the laundry, work at my desk at home, send emails etc. It was a quick and effective way when I didn't have a lot of time to sit and pump, and was able to be hands-free while still doing other things.
I was recommended the single one by the midwives in the hospital, however, I think after being able to use this double one I would not go back to a single breast pump.
I would recommend this to anyone just because of how simple and easy it is to use.
---
Ayla Norman, mum of Adelaide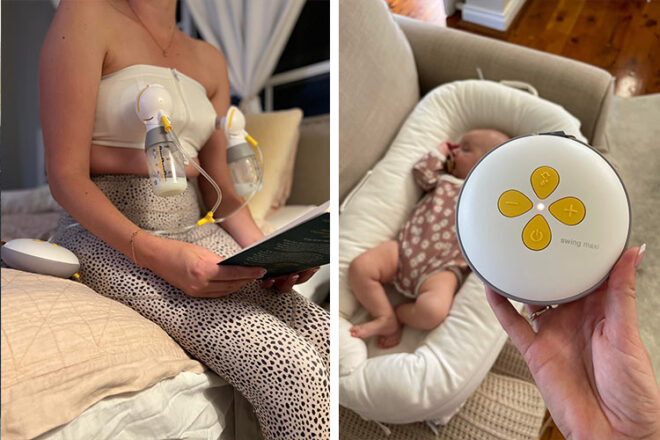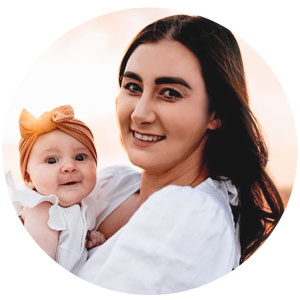 "I loved how small and compact the pump is!"
Unfortunately, we had no success in our breastfeeding journey which lead me to exclusively pumping. Using the Swing Maxi double pump with the pumping bustier certainly enabled us to continue breastfeeding much longer than I anticipated! Originally hoping to reach six weeks but here we are three and a half months in!
I liked how easy and light the Swing Maxi pump is to carry around. And it's very easy to hook onto your finger or clip on a belt loop. I loved being able to link my pumping sessions with reading a book or washing/sterilising bottles.
I would recommend a Medela Swing Maxi double breast pump to friends.
Available online at Medela.