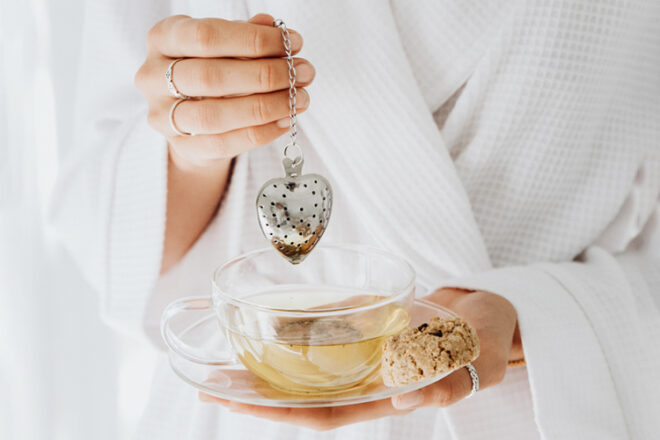 Establishing a healthy breast milk supply often happens naturally, but there are times when you need a little lactation boost. Enter breastfeeding tea, your new go-to brew keeping baby in a steady supply of mumma's milk.
The perfect partner to lactation cookies, breastfeeding teas are blended with powerhouse plants and herbs known to stimulate lactation and maintain healthy milk production. And we can't think of a better reason to put your feet up with a cuppa.
As mums ourselves, we know that breastfeeding is challenging. So to lend a helping hand, we've handpicked a selection of milk-boosting lactation teas available right here in Australia.

OUR PICK OF THE CROP
19 breastfeeding teas available in Australia
To help you find a super-delicious but effective tea for breastfeeding support, we've compiled this list of fab brands in Australia to get you started in your search.
Here are 19 of the best breastfeeding teas in Australia for 2022:
Cle. Naturals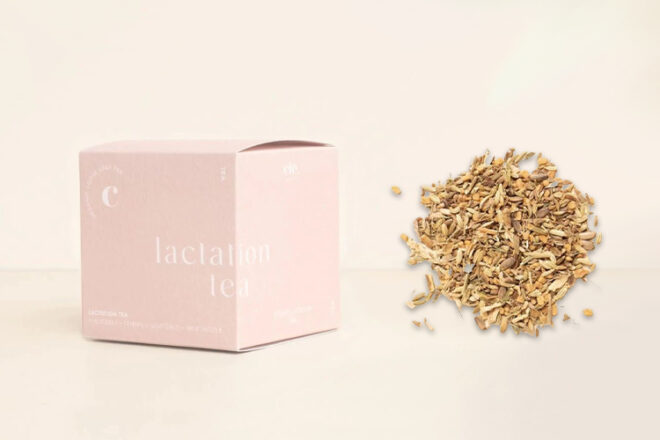 A delicate combination of certified organic milk thistle, aniseed and fennel Seed, Cle. Naturals Lactation Tea boosts lactation and helps ease tummy upsets caused by digestion. And it's just as delicious cold as it is hot – hello iced tea!
---
Weleda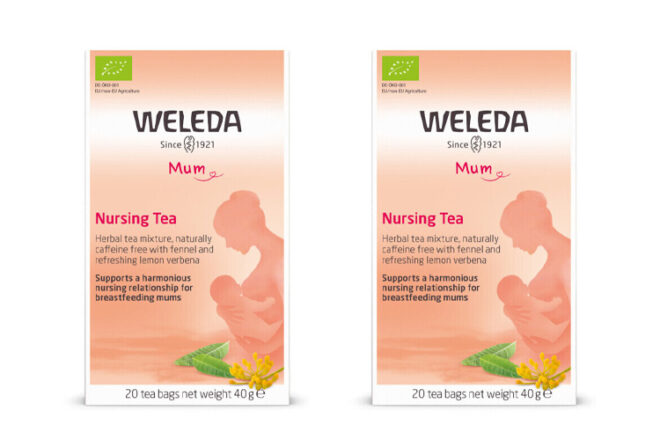 Developed together with midwives and pharmacists, Weleda's fresh Nursing Tea uses lactation-boosting fenugreek, fennel, caraway and lemon verbena. We love the refreshing zest of lemon and knowing that all ingredients are specially harvested.
---
Orchard St.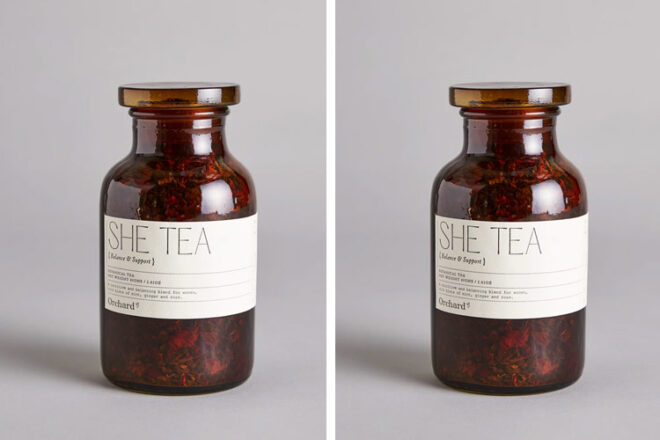 Designed to nourish and support women when they need it most, Orchard St. She Tea is a soothing blend of botanicals, including raspberry leaf, nettle and rosehip. A magical blend that promotes the elasticity of the skin and supports postnatal healing.
---
Love Tea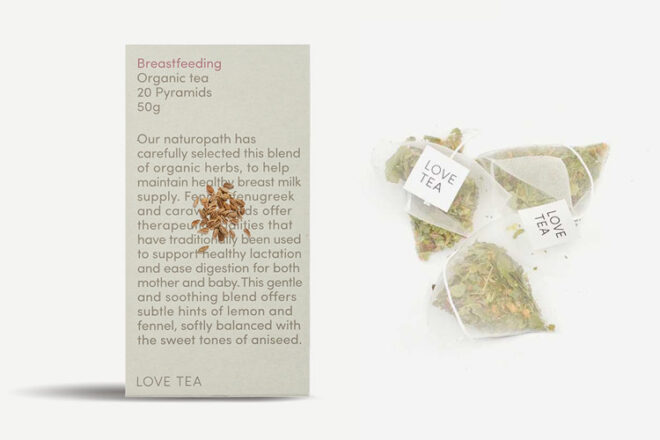 Little pyramids of magic, Love Tea Breastfeeding bags are packed with fenugreek, caraway and lemon balm that not only help milk production but also ease digestion. The teabags are 100% biodegradable, so that's a win for the planet too.
---
Kintonik
A jar of botanical goodness, Kintonik Mama Milk tea contains galactagogues for milk production and nutritive and nervine herbs for soothing the gut. You can buy the tea in a handy pouch to refill the gorgeous jar when you run out.
---
PCOS to Wellness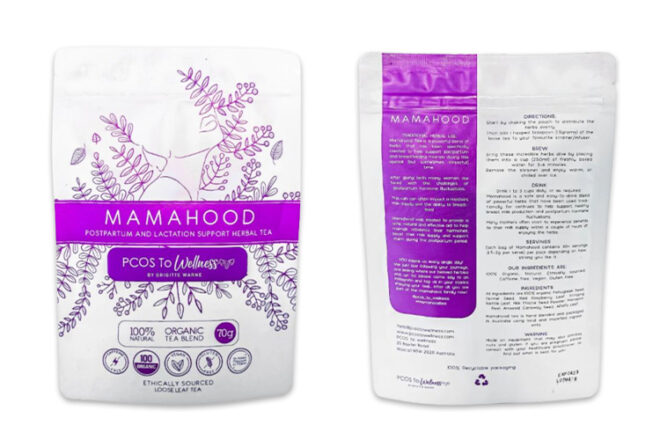 Created from ethically sourced herbs and spices, Mamahood Lactation Tea helps new mums rebalance their hormones after birth and get breastfeeding on track. This powerful blend is also said to help reduce postpartum hair loss.
---
The Breastfeeding Tea Co.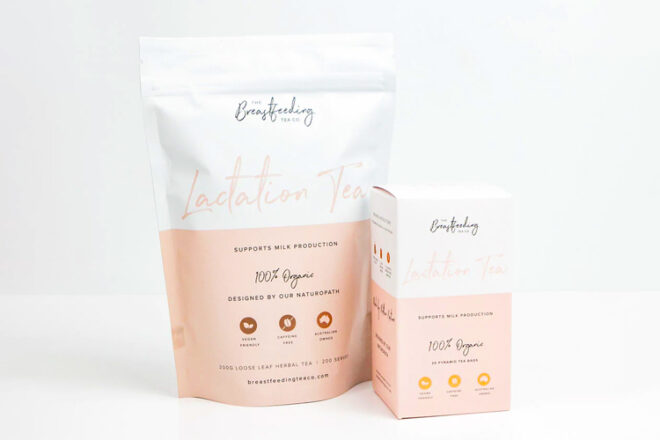 Loved by nursing mums around Australia, The Breastfeeding Tea Co. uses a specific blend of naturopath-formulated 'lactogenic' ingredients. We love that this particular tea doesn't include fenugreek, making it a great option for mums with allergies to legumes.
---
Mama Body Tea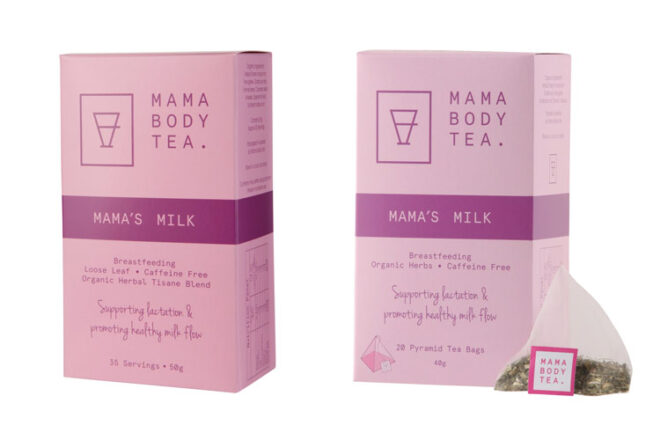 Specially formulated by a naturopath, Mama's Milk tea is a bountiful brew of organic fenugreek, goats rue and Shatavari root that helps get your milk flowing. Enjoyed by the cup, you'll also be soothing any digestion discomfort in baby.
---
Byron Bay Tea Co.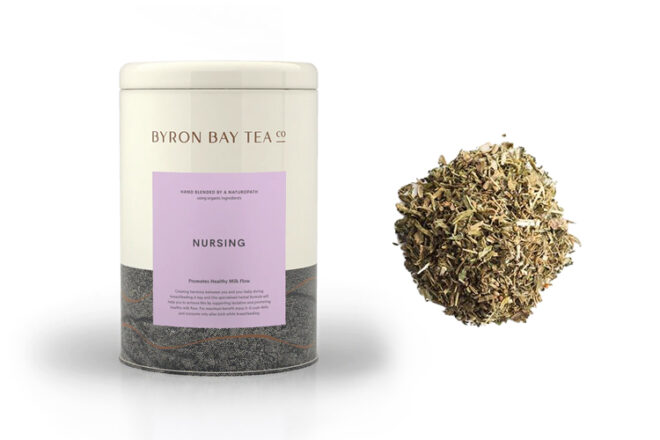 Available in a box, tin or refill pouch, Byron Bay Tea Co's Nursing blend has been designed to assist with increasing breast milk production for mums with low milk supply. Certified organic herbs aid digestion for mum and bub and reduces symptoms of colic. Winning.
---
Roogenic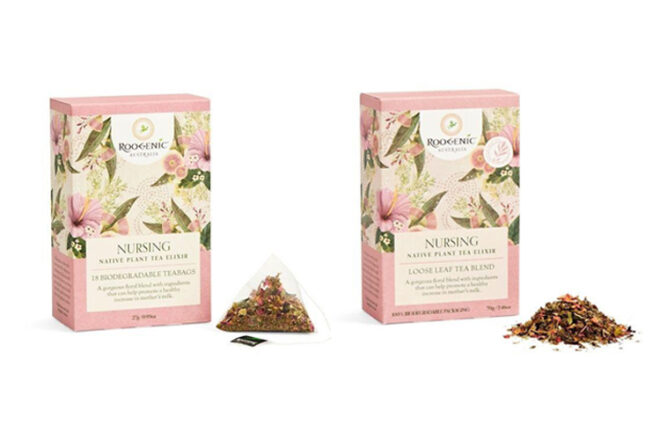 Naturopathically accredited, you'll be savouring Roogenic tea's sweet-peachy flavour from Quandong and the warm earthy notes from ginger, Aniseed Myrtle and fennel. Enjoy it hot or iced, this blend helps overcomes postpartum fatigue.
---
Organic Merchant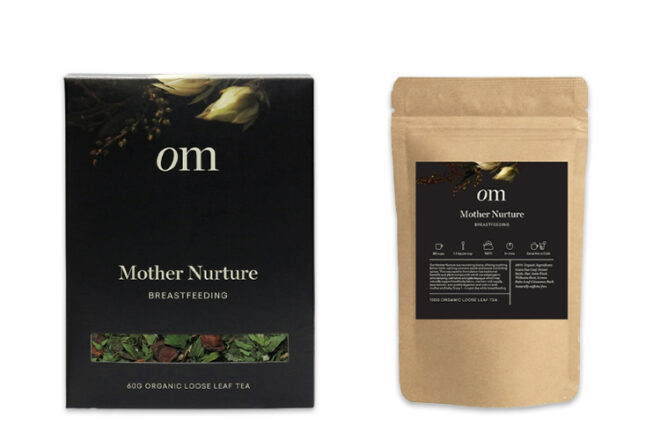 Available in a tea box, glass jar or refill pouch, award-winning Organic Merchant Mother Nurture Tea for breastfeeding not only aids milk production but also helps ease cramps and tension. You'll. note the glorious overtones of rose that take you straight to your happy place.
---
Yo Mama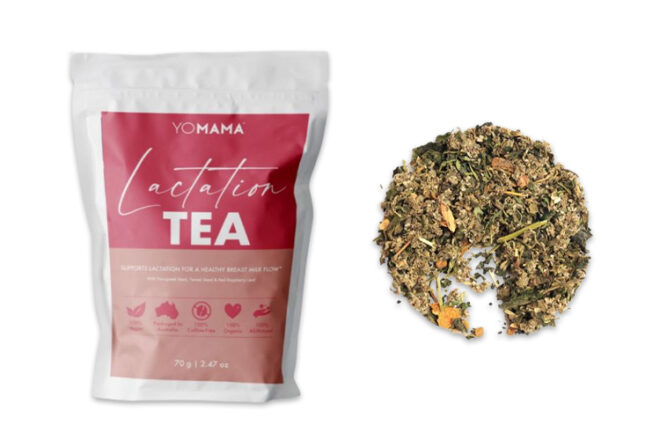 Fragrant and delicious, Yo Mama Lactation Tea includes a special blend of organically grown raspberry leaf, fenugreek, fennel, nettle leak, mandarin peel and alfalfa leaf. We love that it's naturally caffeine-free and perfectly fine to enjoy before bed.

---
Mere Botanicals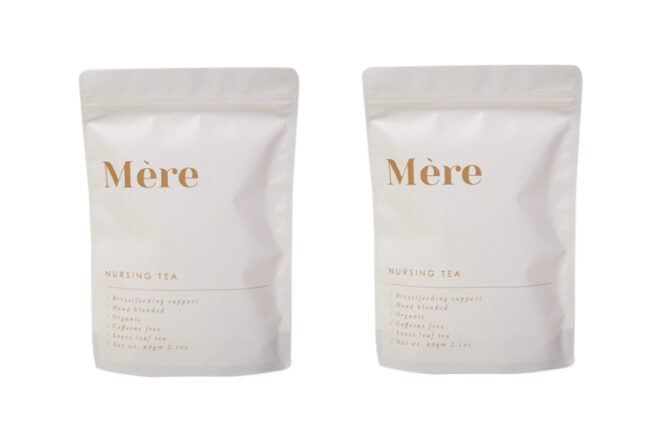 Hand-blended with 100% organic galactagogue herbs to help to stimulate breast milk production, Mere Botanical nursing teas also work to calm mumma's nerves. It also has a calming effect on bub's digestive systems and helps ease wind and colic.
---
Ibu Ayurveda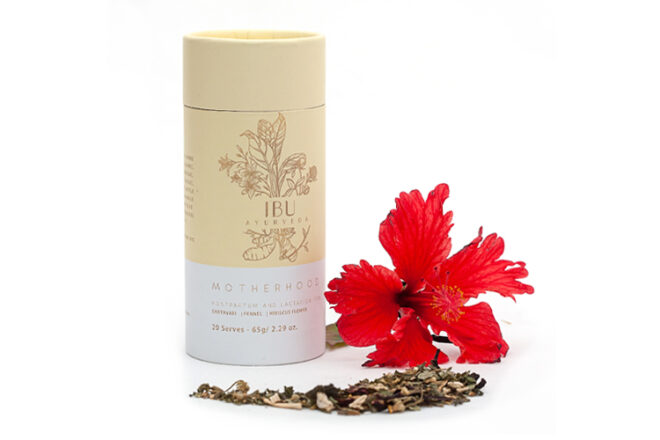 Containing only 100% Certified Organic herbs, spices and flowers, the Ibu Ayurveda Motherhood tea features Shatavari for stress resilience, reproductive health and lactation. We love that it's anti-inflammatory and totally giftable for a new mumma.
---
Mayde

Both refreshing and warming, Mayde Tea's lactation-boosting blend contains ingredients like lemongrass, fennel and fenugreek to calm mum and baby. Available in a range of stylish jars and tubes as well as refills.
---
Teami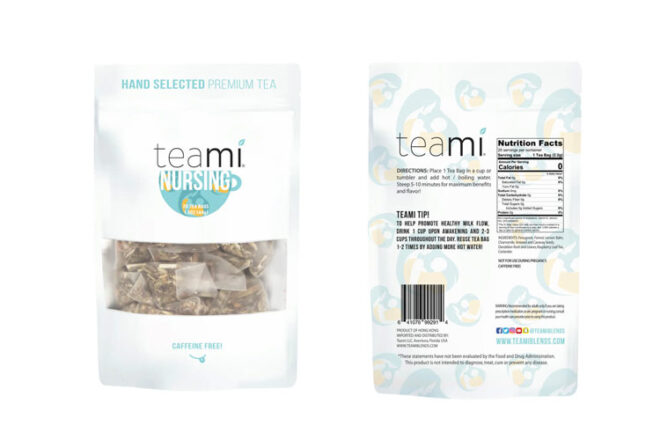 A powerful boosting brew for nursing mums, Teami nursing tea helps to promote milk flow and production. Made with 100% natural ingredients that are caffeine-free, dairy-free, preservative-free, soy-free and non-GMO. Bliss!
---
MaterniTea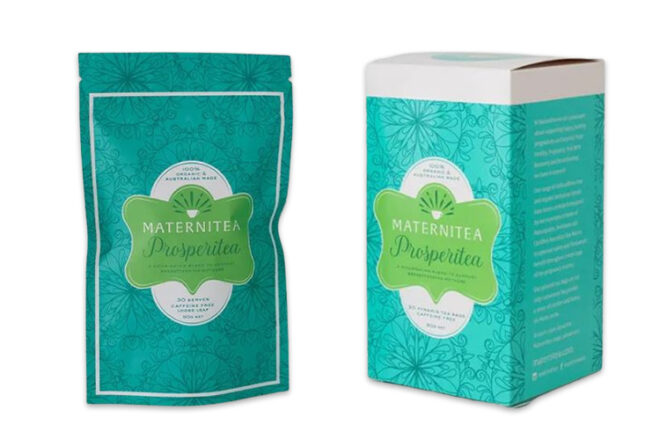 Rich in vitamin C and antioxidants, ProsperiTea contains a mellow mix of galactagogues to give your milkers the boost they need. And comes beautifully packaged and ready to gift to a new mum – or yourself!
---
Artemis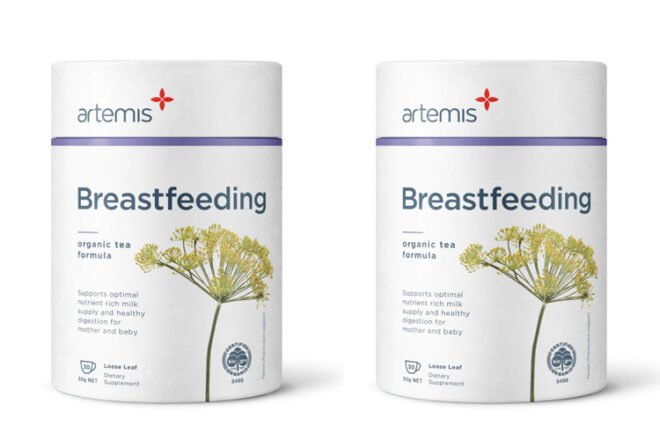 Made in New Zealand from premium plants, loose-leaf Artemis Breastfeeding Organic Tea supports milk quality and supply through the use of fennel and nettle. The ingredients also play a helpful role in the uterine recovery after birth.
---
Flourish Mums & Bubs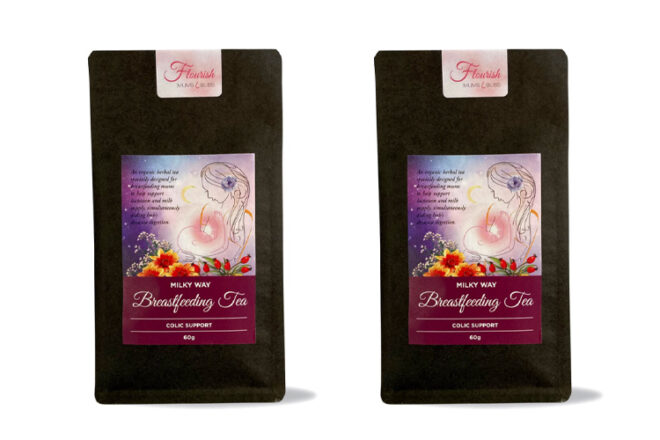 Created with abundant milk in mind, Flourish Mums & Bubs Tea for breastfeeding is naturopath approved and enriched with Calendula for its healing properties. And it has been developed by a postnatal doula who appreciates the magic of plants.
---
Can I drink lactation tea every day?
Yes, in most cases lactation tea works best when consumed every day in addition to breastfeeding and/or pumping. Some brands recommend drinking several cups each day for optimum results But of course, check the label before you pop the kettle on again.
Is lactation tea the best way to increase milk supply?
According to the Australian Breastfeeding Association, the most effective way to increase your breast milk supply is to breastfeed more often or express more frequently. Lactation tea may help, but only when breast milk is continuously removed from the breast.
Does lactation tea contain caffeine?
In most cases, herbal lactation tea is free from caffeine, although always check the ingredients if you have concerns.
The information in this article does not replace professional advice. We recommend chatting to your doctor before trying any lactation products.
---
This list is loving curated by our Editors and may include affiliate and/or paid inclusions. See our Disclosure Policy.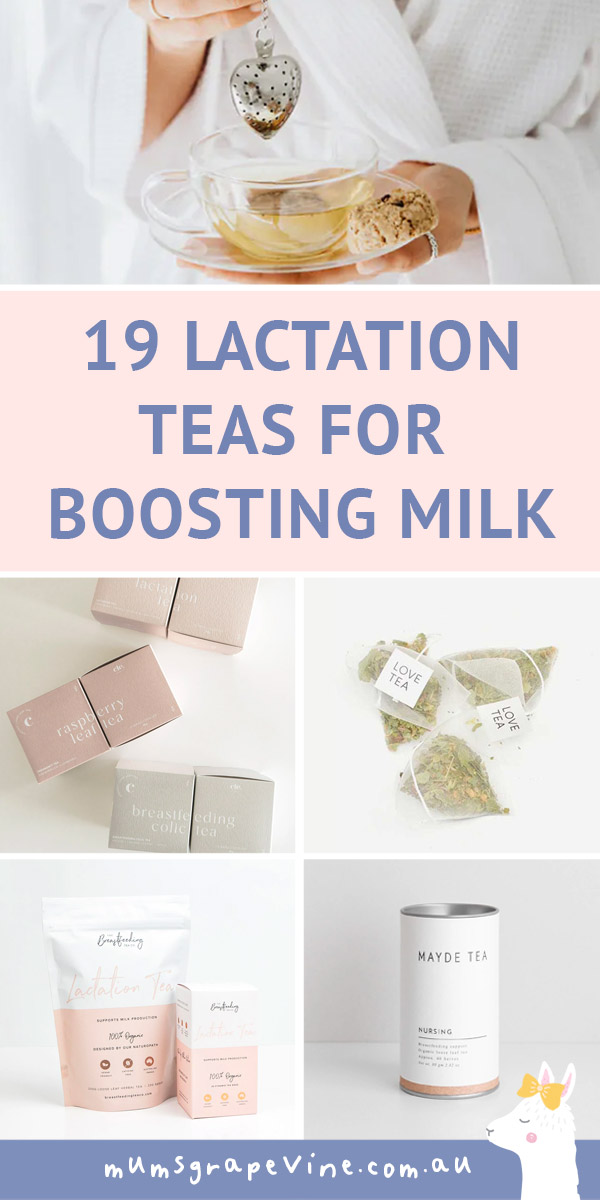 Know a nursing blend tea we should add to our list? Contact us and let us know, we've been collating Australia's best baby products into shortlists for over 14 years and we're always happy to support new brands and businesses.
Read this: 8 ways to remember which side you last fed on
Thousands of Aussie mums in our Mum's Grapevine Facebook Baby Groups are asking each other for product recommendations right now. And you can too. Join our groups today!