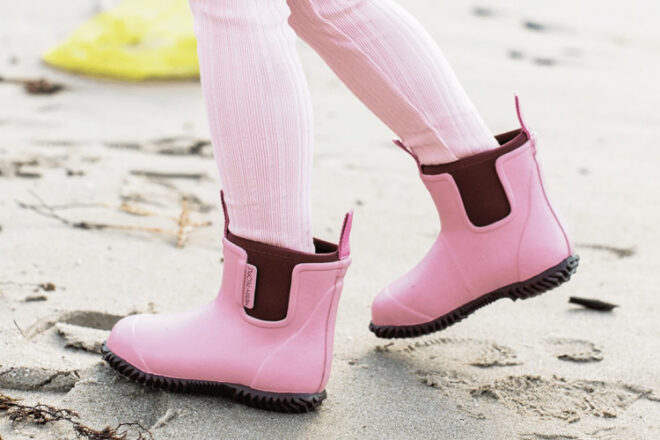 When the rainy season hits, comfy kids' gumboots become essential accessories for outdoor play. Versatile and full of fun, a pair of kids' rain boots that's easy to pull on when they're in a hurry to get splashing makes life so much easier for parents.
Perfect for stomping in puddles, running through Autumn leaves or playing at the seaside, kids' gumboots go a long way in keeping tiny toes dry during playtime – and they look mighty cute to boot.

Here are 11 of the best kids' gumboots in Australia
To help you find a super-cute pair of kids' rain boots, we've compiled this list of fab brands available right here in Australia to get you started in your search.
Korango
With big pops of colour and adorable contrast edging, Korango sturdy rubber rain boots are 100% waterproof and come with a durable underfoot grip. We love the large range of sizes and handy rear loop tag for pulling them on nice and quick.
---
Demar Boots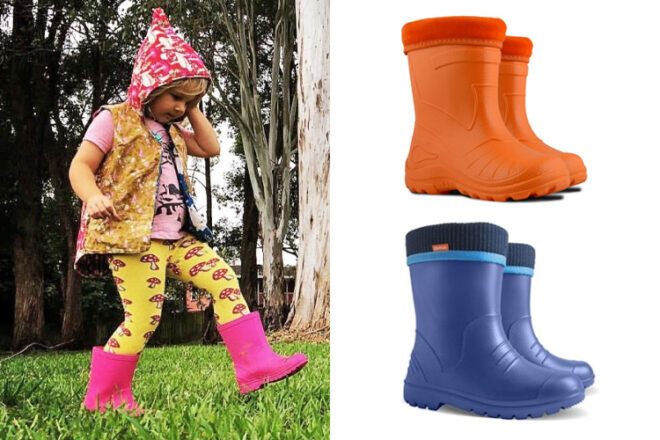 In a choice of two styles, Demar kids' boots come with a removable and washable thermal sock to keep toes extra toasty in the cool months. We love that, unlike traditional rubber gumboots, this waterproof range is crafted from EVA to be ultra-lightweight.
---
Little Nation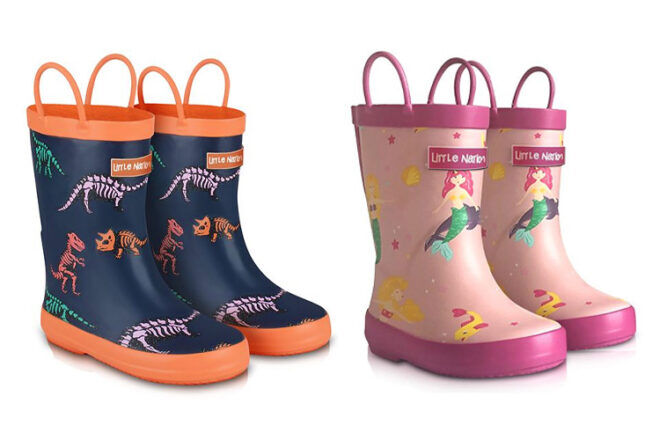 Made of eco-friendly rubber and free from harmful chemicals, Little Nation gumboots are fitted with pull-on handles, cotton lining and contrasting soles. We love that they have a non-slip, flexible sole and don't have a strong smell like some rubber boots do.

---
SKEANIE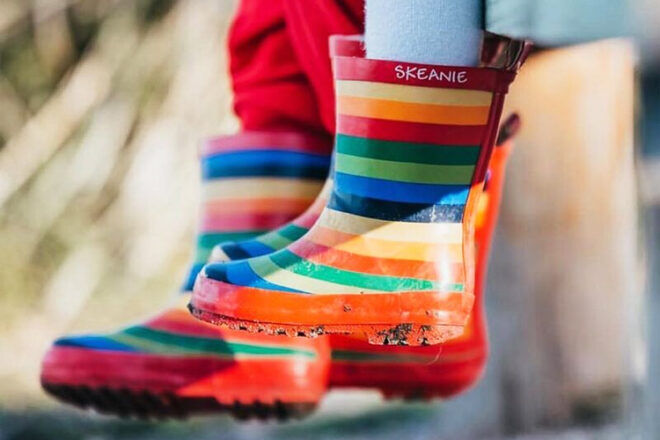 In a choice of three bright styles, SKEANIE's range of colourful gumboots combined soft natural rubber and cotton lining to keep feet protected, comfy and ready for hours of puddle play. We love that they come with a  handy pull-up loop and durable tread.

---
Penny Scallan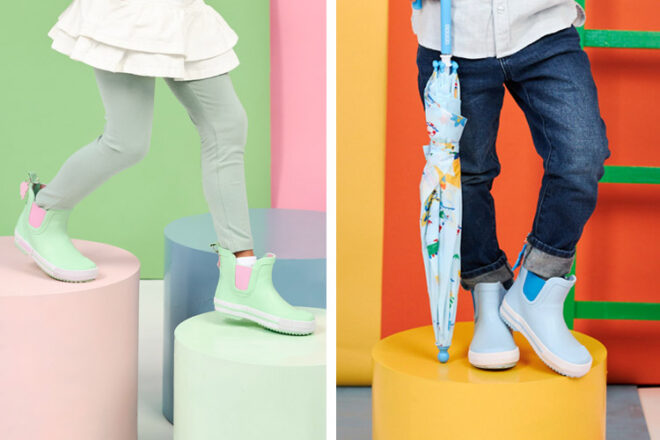 Crafted from BPA and Phthalate-free rubber, Penny Scallan waterproof gumboots come equipped with a slip-resistant sole and protective toe guard. We love that they're machine-washable and come with a super-cute silicone name charm.
---
HUBBLE + DUKE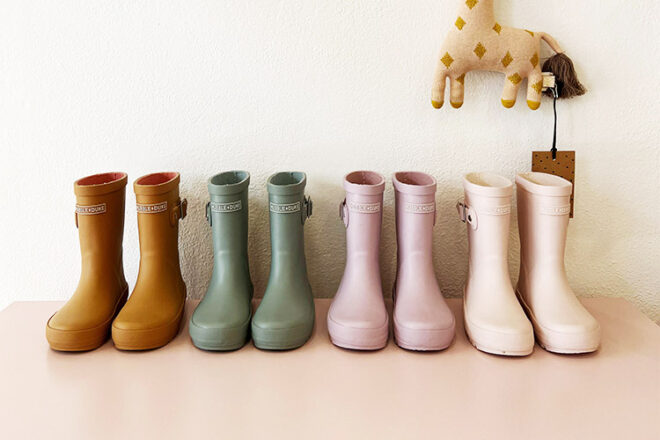 Designed in Australia and waterproof tested, Hubble + Duke gumboots are handmade with eco-friendly natural rubber and lined with cotton. We love that they're a cinch for kids to get on and off by themselves and feature a tough high grip sole.
---
French Soda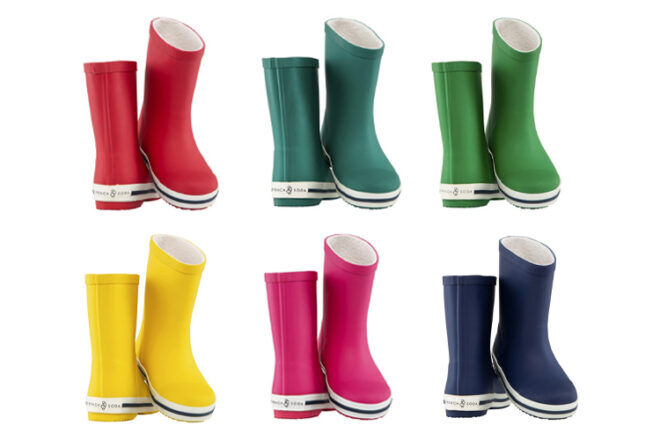 Designed in Australia from 100% natural rubber, French Soda pull-on gumboots feature a waterproof exterior, toasty fleece lining and slip-resistant soles. We love that they're available in a rainbow of candy colours and come with their own storage bag. 

---
Crywolf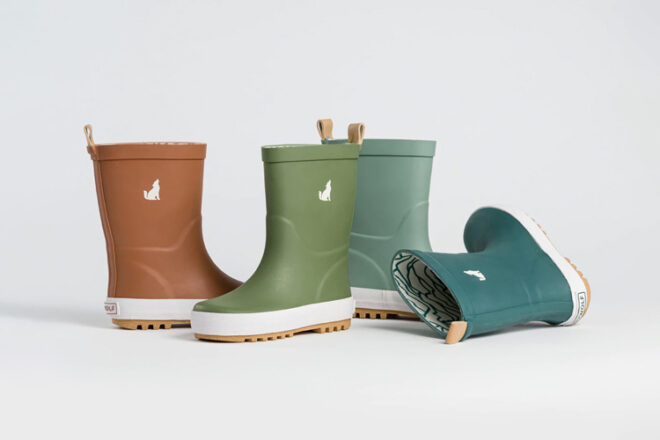 Designed in New Zealand, Crywolf Rain Boots have a cosy cotton lining for a snug fit and a high-grip tread that stands up to non-stop play. We love the soft muted tones that pair perfectly with every outfit and the contemporary matte finish.
---
Wander + Wild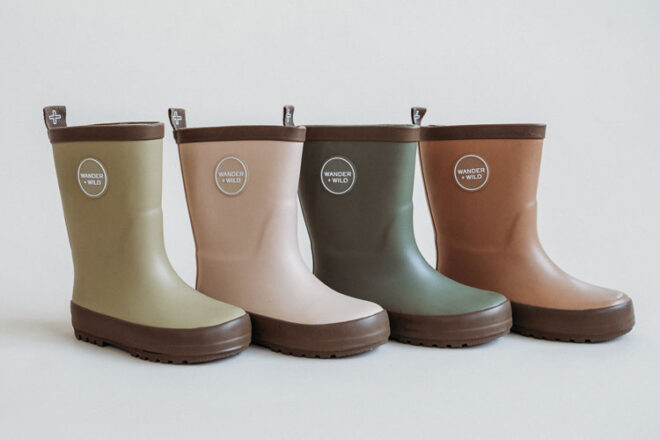 Offering a glove-like fit and non-slip sole, Wander + Wild vegan gumboots are handmade and tested to stand up to the biggest adventures and deepest puddles. We love that each adorable pair comes with an exclusive, reusable Wander + Wild backpack.
---
Merry People
These versatile gumboots from Melbourne brand Merry People can be worn as everyday boots or gumboots. The flexible neoprene lining makes them easy to slip on and off, and they're 100% waterproof. Each has extra tread on the sole for super-speedy tots.
---
Country Road
With a tough rubber grip sole and useful pull tab, Country Road's rubber rain boots are tough enough for daily wet-weather wear. We love the chunky soles and trending colours that really stand out in the crowd.
---
This list is loving curated by our Editors and may include affiliates and/or paid inclusions. See our Disclosure Policy.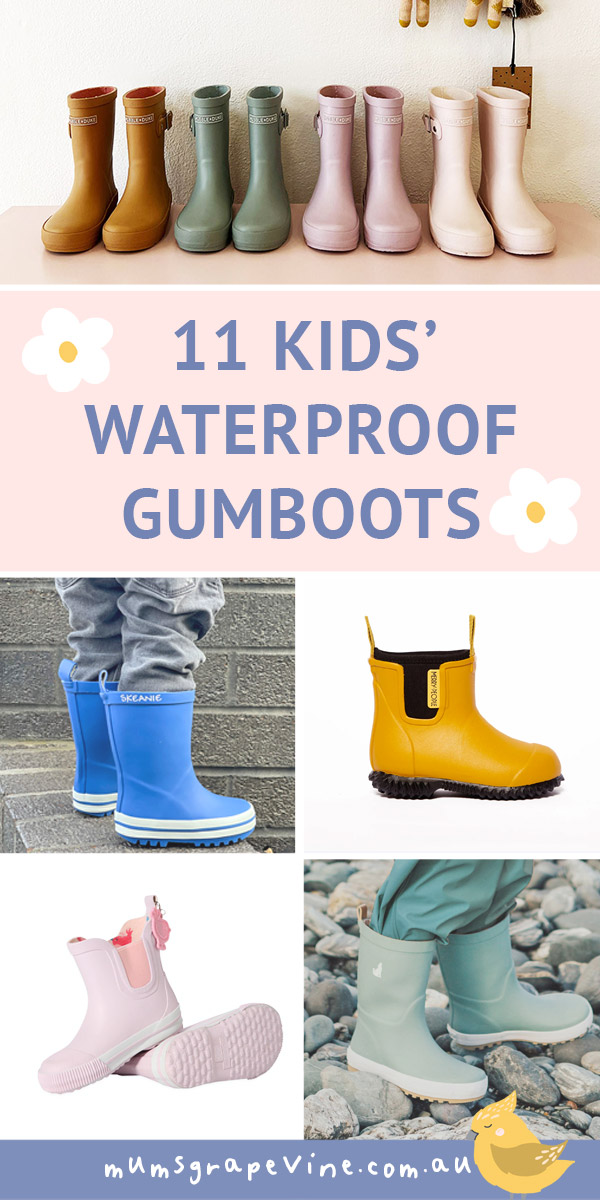 Know a pair of gumboots we should add to our list? Contact us and let us know, we've been collating Australia's best baby products into shortlists for over 14 years and we're always happy to support new brands and businesses.
Find more winter gear for kids in these roundups …