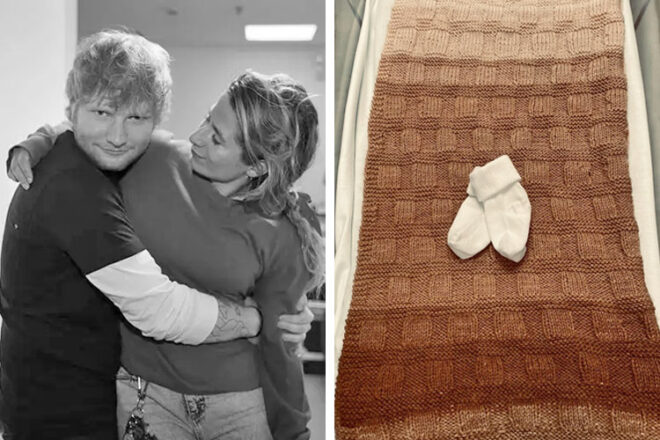 Ed Sheeran and partner, Cherry Seaborn have revealed their little girl's name and it is just as unique as the name of their first daughter Lyra Antarctica Seaborn Sheeran.
The couple certainly doesn't seem to be shying away from the eccentirc yet beautiful names and have followed suit with baby number two who they have named Jupiter Seaborn Sheeran.
---
Singer-songwriter Ed Sheeran and wife Cherry Seaborn have welcomed another baby girl into the world.
Just a few hours ago, Ed posted to his Instagram the news that his wife had secretly given birth to their second child. The post was accompanied by a photo showing a tiny pair of socks sitting on top of a baby blanket with the caption:
"Want to let you all know we've had another beautiful baby girl. We are both so in love with her, and over the moon to be a family of 4 x"
View this post on Instagram
If you are a fan of Ed Sheeran like us, you may find that this image seems familiar… this is because it's in fact exactly how the couple announced the arrival of their first daughter – Lyra Antarctica Seaborn Sheeran.
Ed (31) and Cherry (30) are very much private about their personal life. Lyra who will be turning two in August was a surprise to the outside world, the couple keeping that they were expecting a secret until after her birth.
View this post on Instagram
Ed and Cherry who married in January 2019, haven't made it clear yet exactly when their new addition was born but we are sure she is as cute as the rest of her family.
Congratulations to the new family of four.
Read next …
Missed the latest celebrity baby news? Catch up with these articles for all the goss:
Don't miss any celebrity baby and pregnancy announcements, subscribe to our newsletter and be first with the news.
---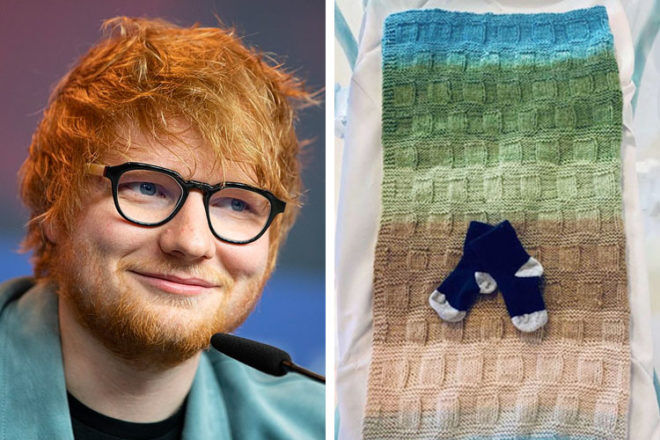 Ed Sheeran and wife Cherry Seaborn are parents. The social media shy Ed revealed the arrival of his baby daughter – Lyra Antarctica Seaborn Sheeran.
The singer wrote that the couple is on 'cloud nine' after welcoming their daughter last week. Posting on Instagram for the first time since December, Ed shared an adorable photo of teeny socks and a baby blanket, writing, "Ello! A quick message from me as I have some personal news that I wanted to share with you…
"Last week, with the help of an amazing delivery team, Cherry gave birth to our beautiful and healthy daughter – Lyra Antarctica Seaborn Sheeran. We are completely in love with her. Both mum and baby are doing amazing and we are on cloud nine over here. We hope that you can respect our privacy at this time. Lots of love and I'll see you when it's time to come back, Ed."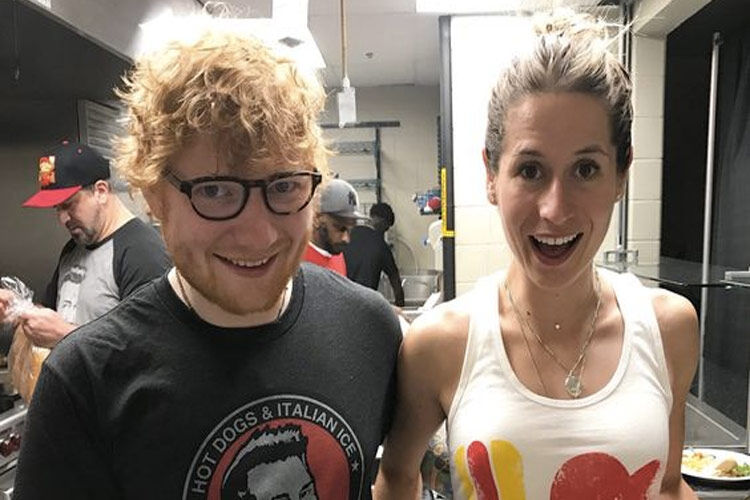 View this post on Instagram
We're so happy for this beautiful couple.
Join our Facebook pregnancy groups
Expecting a baby? Join one of the closed Mum's Grapevine pregnancy Facebook groups for non-judgemental support from other mums due at the same time as you.
Click below and join your group today.