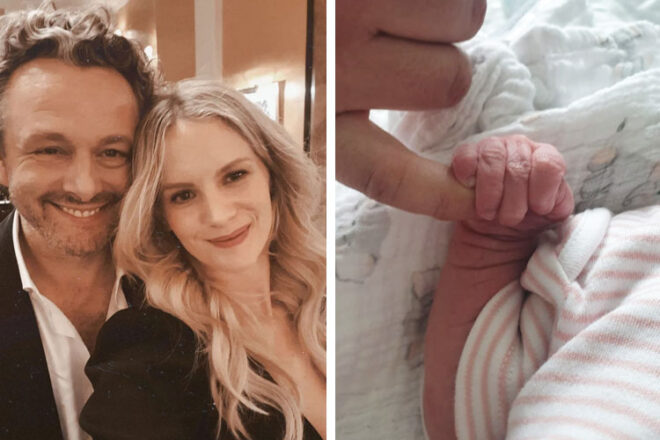 Michael Sheen and partner Anna Lundberg have welcomed their second baby together.
Just two months after making the announcement that they were expecting again, the Welsh actor (53) posted on his Twitter they had welcomed their newborn on the 19th of May 2022:
And just like that….there was another monkey jumping on the bed 🏴󠁧󠁢󠁷󠁬󠁳󠁿👶🏻🇸🇪#190522

— michael sheen 💙 (@michaelsheen) May 20, 2022
Anna (27) wrote the same text in the caption of her Instagram post, showing a photo of a tiny little hand curled around a pinky finger.
View this post on Instagram
Staying mostly private surrounding their pregnancy, Anna only gave one other glimpse into pregnant life with a photo posted to her Instagram of her resting her cup of tea on her rounded belly with the caption:
"The small perks…"
View this post on Instagram
The couple has not yet confirmed the gender or name of their new baby, but we can guarantee they'll be just as cute as their older sister Lyra.
Wishing all the best to the family of four.
Read next …
Missed the latest celebrity baby news? Catch up with these articles or all the goss:
Don't miss any celebrity baby and pregnancy announcements, subscribe to our newsletter and be first with the news.
---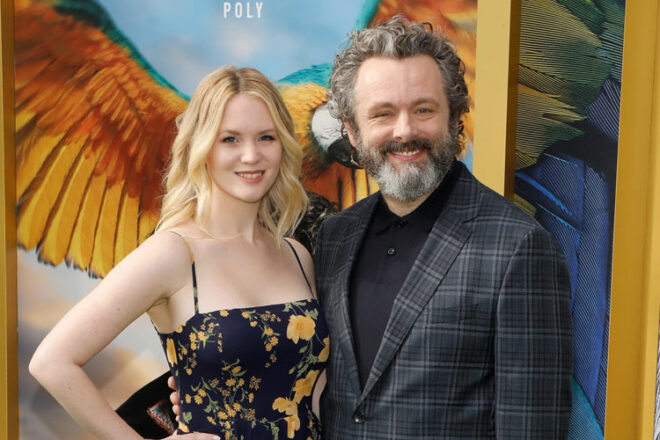 Welsh actor Michael Sheen and Swedish girlfriend, Anna Lundberg, are expecting their second child together.
"…..it appears there may be another on the way! #AngelDelight," the Good Omens actor announced on Twitter Tuesday with his hand, the couple's 2-year-old daughter Lyra's hand, and Lundberg's hand over her baby bump.
…..it appears there may be another on the way! #AngelDelight pic.twitter.com/N15x2ujYGs

— michael sheen 💙 (@michaelsheen) March 1, 2022
Anna reposted the same photo on her Instagram with the caption, "At these dark times, here's our little bit of light that we can share.  #BabyNr2."
Sheen, 53, and Lundberg, 27, were first romantically linked in May 2019, and announced just two months later that they were expecting their first child, Lyra now 2 years old.
Sheen also has an older daughter from his previous relationship with Underworld star Kate Beckinsale: 23-year-old Lily Mo Sheen.
View this post on Instagram
We wish Michael and Anna all the very best for their bub who's due later in the year. Perhaps Anna could join our Mum's Grapevine Spring 2022 Facebook group.
We'll be sure to send her an invite. ;-)
Read Next
Missed the latest celeb baby news? Catch up with these articles:
Don't miss any celebrity baby and pregnancy announcements, subscribe to our newsletter and be first with the news