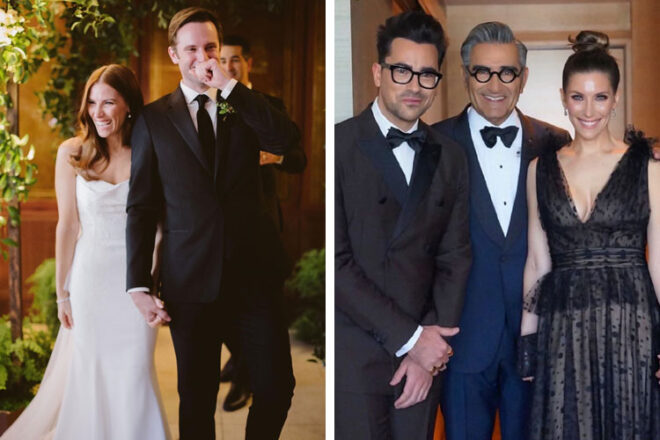 'Schitt's Creek' star Sarah Levy has announced that she is expecting her first baby with husband Graham Outerbridge.
Sarah (35) made the announcement to her 677K Instagram followers on Tuesday with a cute reference to pregnancy cravings while showing off her growing baby bump:
"We'll take all the salt & vinegar chips and the hottest hot sauce you have, thx!"
View this post on Instagram
The news has been met with an outpouring of love from fans and the couple's famous friends, with the likes of Katie Couric and Elizabeth Perkins sending their love and congratulations while Schitt's Creek co-star Annie Murphy hilariously commented, "REMEMBER HOW YOU'RE PREGNANT?!".
This is the first baby for Sarah Levy and her actor, producer husband Graham Outerbridge (39), who married in October 2021 in a beautiful Californian wedding surrounded by the couple's close friends and family including Sarah's very famous family members.
View this post on Instagram
Sarah's family consists of the iconic acting, directing, and producing duo Eugene Levy and Dan Levy who are her father and brother in real life.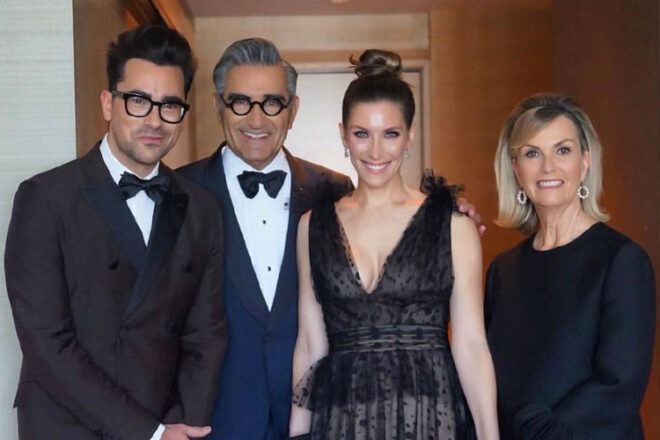 Dan Levy, better known as David Rose from Schitt's Creek, posted to his Instagram following the couple's wedding a black and white photo of brother and sister dancing on the dance floor. He captioned:
"My sister got married this weekend. This is absolutely not a photo of us screaming the lyrics to S Club Party on the dance floor. Love you, @sarahplevy.
📷 @copelandphoto"
View this post on Instagram
In very much David Rose fashion, Dan commented on the photo of his sister's pregnancy announcement "I'll finally like a baby! (Minus a few select others)".
We are so excited for Sarah and Graham as they begin their journey into parenthood together. We just know that bub will be just as funny as the family they are being born into!
Read next …
Missed the latest celebrity baby news? Catch up with these articles for all the goss:
Don't miss any celebrity baby and pregnancy announcements, subscribe to our newsletter and be first with the news.