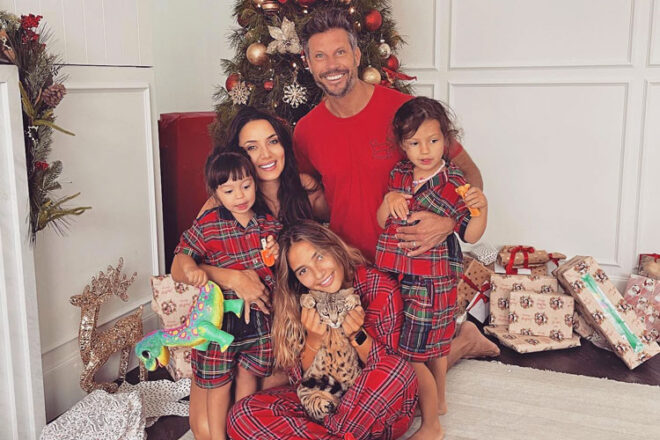 Snez and Sam Wood's family has grown to six with Snez giving birth to another baby girl.
Coming into the world a whole month early, both Sam and Snez took to Instie to simultaneously announcing the early arrival of their sweet little May baby, Harper Jones Wood.
"So here's a story from the last 5 day…" Sam captioned. "On Wednesday May 4th, one month early we welcomed Harper Jones Wood to the world. 30 minutes after this photo was taken. Snez became sick. Really sick and before we knew it Harper was off to the special care unit and Mum was into ICU. Of course in true Snez Mum fashion her only thoughts were for her little baby and it was breaking her heart that she couldn't hold her. After finding an infection that both Snez and Harper had picked up and some incredible care from the nurses and doctors they were reunited yesterday and both doing well.
"Swipe across to see the video of being reunited. Dad crying, oh it was soooo beautiful ❤️ Keep swiping to see all of the girls terrorising Mum in her hospital room for Mothers Day this morning. As a Dad I love my girls more than anything in this world but there truly is no bond like that of Mother and child. @snezanawood you really are the strongest and most beautiful person I know and like you, thank god the force is strong in little Harper."
View this post on Instagram
While Snezana announced her little Taurean girl: "🤍Welcome little Harper Jones Wood. What a roller coaster it has been, you are our world Born 4th May 2022".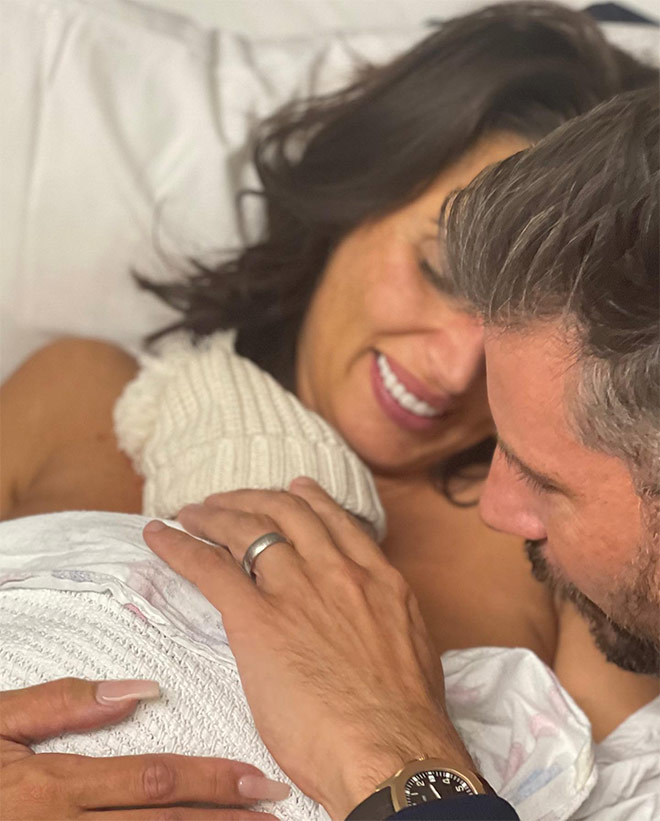 Harper joins sisters Charlie Lane, 2, Willow Wendy, 4 and Eve, 16 who were by Mum's side in hospital this past Sunday celebrating Mother's Day.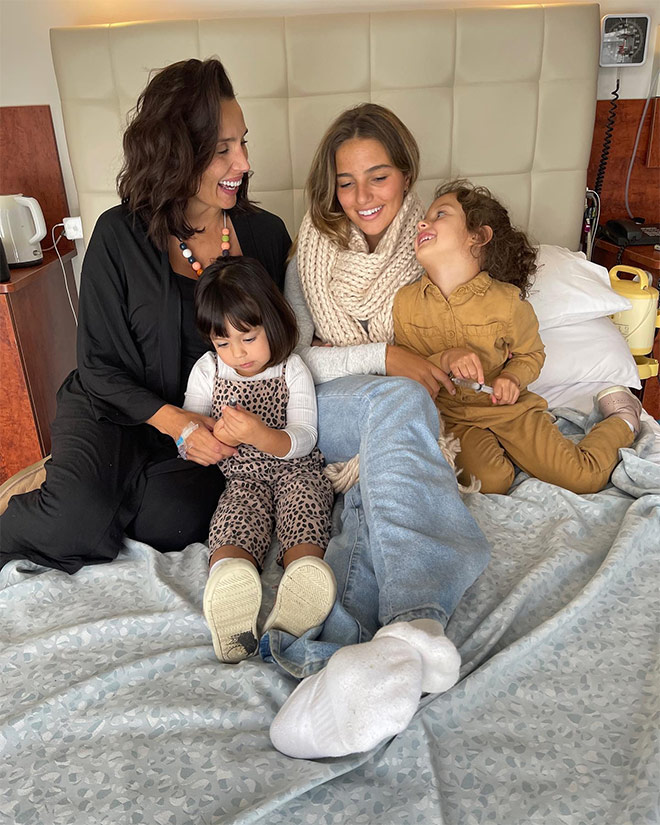 Back in November last year Sam took to Instagram to share a simple but sweet pregnancy announcement, including a video of the couple sharing the news with Charlie and Willow. He wrote:
"Our 'little' family is about to become 6 with another little girl !!! We told Eve a couple of weeks ago but swipe across to see when we broke the news to the little girls this morning 💜💜"
View this post on Instagram
Snezana, 41, also shared with her 320k+ followers the happy news with some shots showing off her baby bump and overall pregnancy glow:
"❤️Filled with joy to share that we are expecting another little girl.
Baby number 4 ❤️"
She followed up a few days later by thanking those who commented by saying:
"❤️Thank you so much for all your sweet messages and congratulating us on our growing little big family it's been really heart warming. 🙏🏽
#pregnant #pregnancy #babygirl #babyno4 #startingtoswell"
View this post on Instagram
We are so grateful that after what was an eventful entrance into the world, Mum and little Harper are doing well and wish everyone a huge congratulations to the ever-growing Wood family.
Don't miss any celebrity baby and pregnancy announcements, subscribe to our newsletter and be first with the news.
---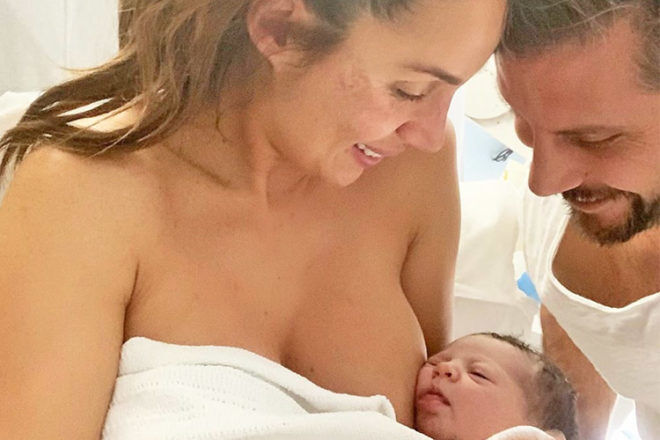 The latest Bachy baby has arrived, with Sam and Snezana Wood revealing their second little girl together arrived yesterday, on Sam's mum's birthday.
Charlie Lane Wood is a little sister for one-year-old Willow, and 13-year-old Eve from Snez's previous relationship.

Sam gushed about the latest little lady in his life, saying his wife Snez is his 'everything and my love and admiration for you somehow only grows stronger'. Naaw!
The Bachelor couple 'accidentally' revealed that there's another Bachelor bun in the oven in February – after eagle-eyed fans spotted a little baby bump in a social media post.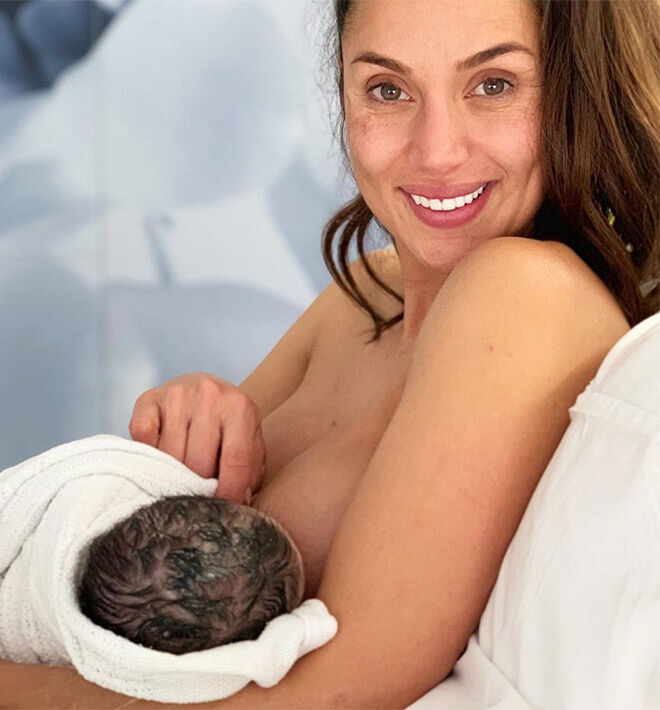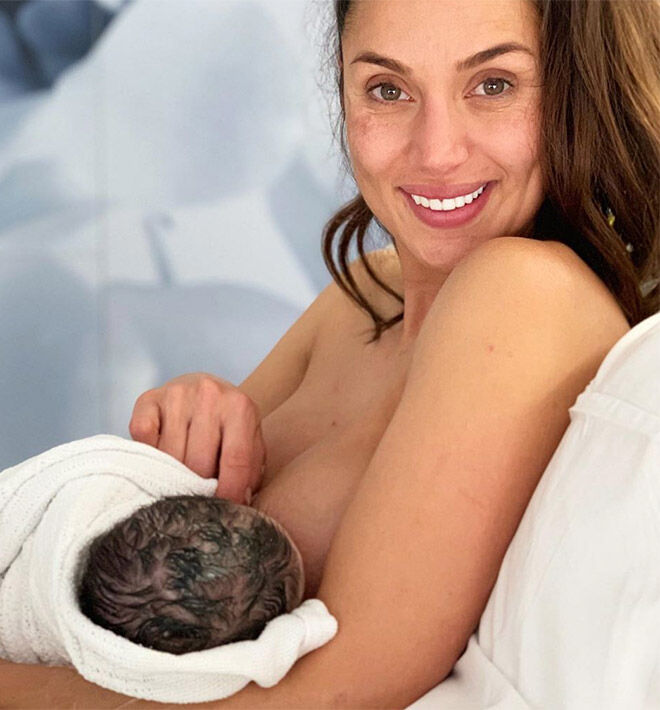 Snez has been positively glowing during her third pregnancy, posting her last pregnancy 'bumpie' not long before giving birth.
View this post on Instagram
---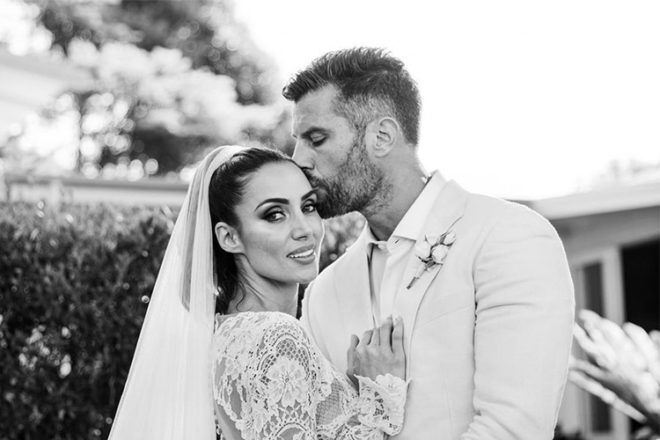 Squee – there's another Bachy baby on the way. Sam and Snezana Wood have 'accidentally' revealed that there's another Bachelor bun in the oven – after eagle-eyed fans spotted a little baby bump in a social media post.
Snez posted a pic shouting out to a Mercedes dealership, and it didn't take long for fans to spy her little secret. So the couple decided to casually announce their second baby on Insta stories. And when we say couple, we really mean Sam, who told Snez he'd be posting the story despite her protests.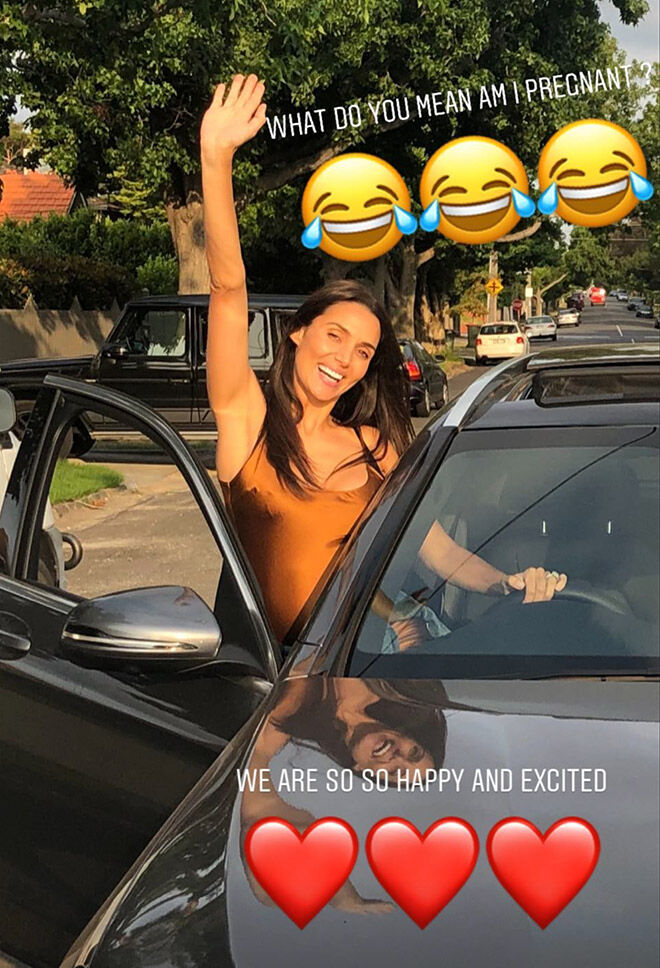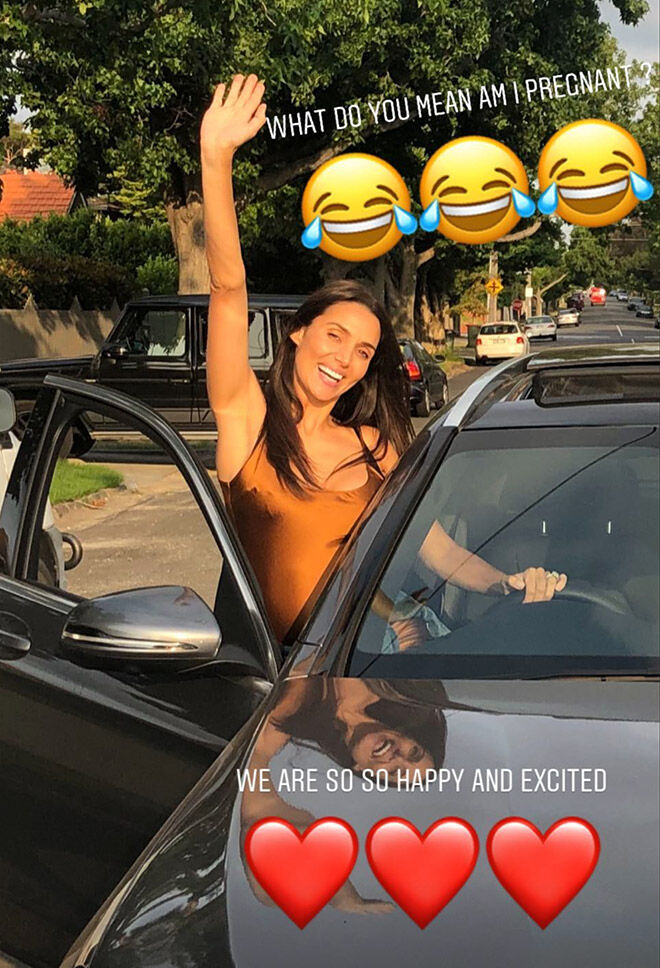 "I know that a lot of people do beautiful reveals of baby genders, they're having a baby and don't get me wrong I actually think that's super, super cute," Sam explained on his Insta stories. "And maybe this is because this number two or really number three we're not going to as much effort any more. And so this is our reveal. This is us keeping it real. We are having another baby".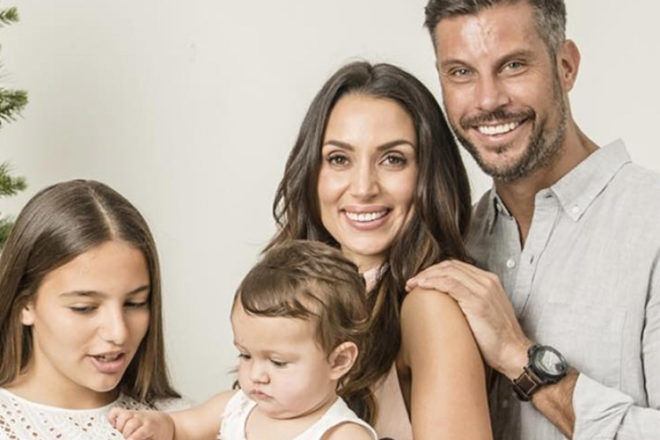 Snez and Sam's newest addition will join one-year-old Willow, and 13-year-old Eve from Snez's previous relationship.
---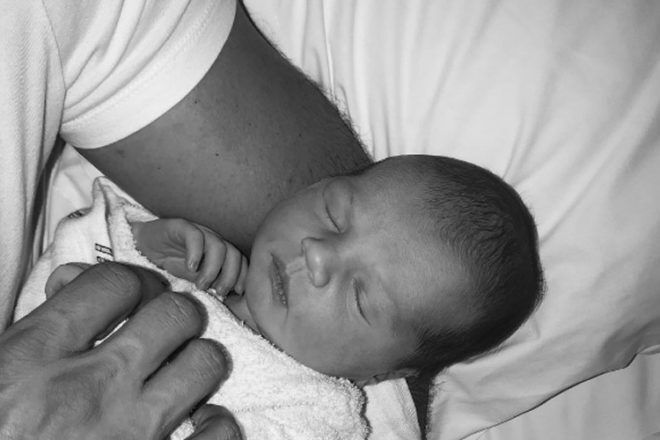 The celebrity baby boom continues, with Australia welcoming its first Bachelor bub – Snezana and Sam Wood have had a gorgeous baby girl.
Sam Wood and Snezana Markoski met on the reality TV show The Bachelor two years ago, and have become the darlings of hopeless romantics everywhere. And now they've written a new chapter in their sweet love story, with the birth of their baby Willow Wendy Wood.
Sam took to Instagram to share a photo of his bouncing baby girl, saying she's made her parents' hearts explode. Sam also gushed about his fiancè Snez, calling her 'amazing'. The new dad also said Snez's daughter, 12-year-old Eve looks so natural holding her baby sister.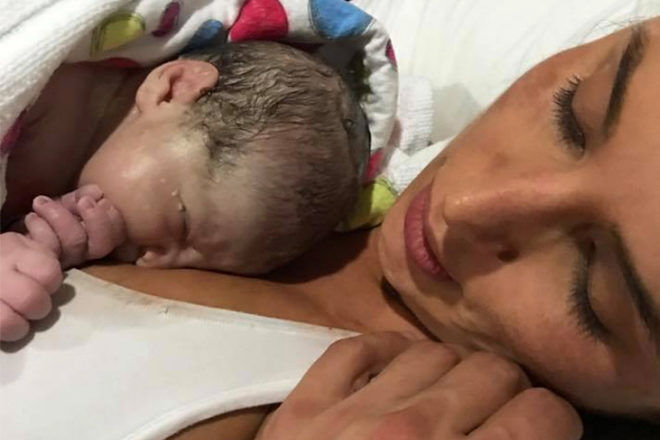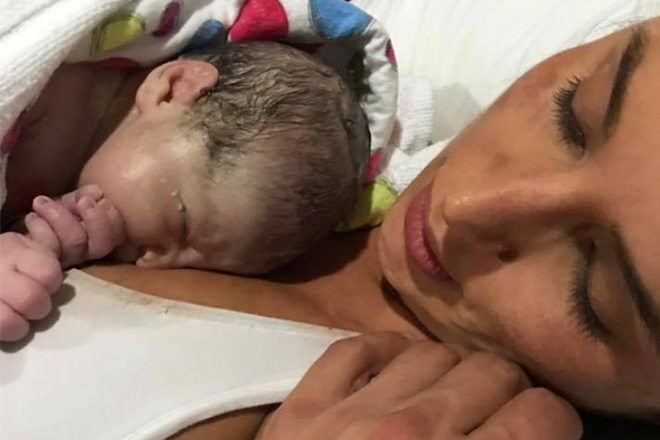 As if we couldn't love the personal trainer anymore, he admitted he's been crying non-stop since his little princess arrived.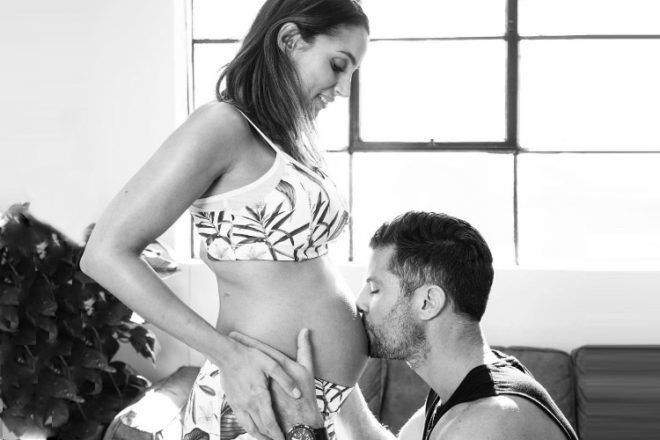 Sam shared a video of his daughter in a private 28 by Sam Wood member's Facebook page, revealing Willow was born over the weekend.
---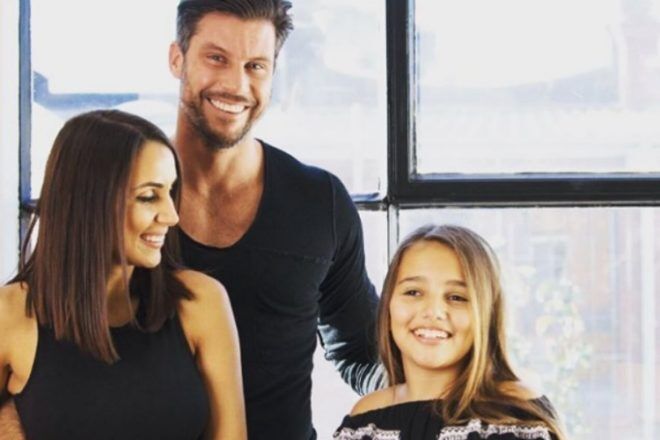 There's a bachy bun in the oven for reality TV couple Snezana Makoski and Sam Wood!
The couple, who became engaged after meeting on The Bachelor reality television show in 2015, shared the exciting news on social media, making it a Mother's Day to remember! Their pregnancy announcement, along with gender reveal, is as cute – and messy – as it gets! Come and have a look.
The answer is D
It was the excited daddy-to-be who first broke the Bachelor couple baby news on his Instagram page, sharing a clever quiz with his fans:
Snezana happily posed for the photo, complete with a beautiful baby bump and a spaghetti stained t-shirt.
It's a girl!
Sam, a personal trainer and creator of fitness program 28 by Sam Wood, also shared a video on his Facebook page, revealing that he and Snezana are expecting a baby girl.
https://www.facebook.com/samwood28/videos/1243747435744436/
"Happiness does not do it justice. What better day to announce that it will soon be me and my 3 girls! #BetterBuildAManCave", Sam wrote. 
Cuddled up to her lookalike daughter, 11-year-old Eve (from her previous marriage to Jason Rapoff), Snez writes, "We're so excited to be able to let the world know that our little family of three is soon to become four. Sam Wood you are going to make an incredible father."
Congrats to the loved-up couple (and good luck trying to get that spaghetti stain out!).
---
Read next …
Missed the latest celeb baby news? Catch up with these articles:
Don't miss any celebrity baby and pregnancy announcements, subscribe to our newsletter and be first with the news.