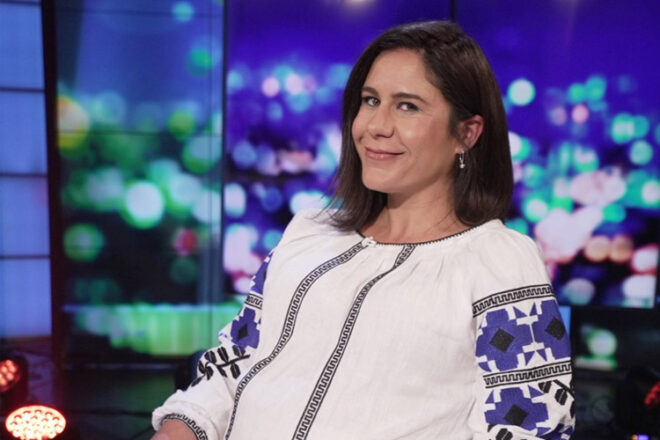 Television personality Jan Fran and comedy film director husband Al Morrow have joyfully announced the birth of their baby boy named Joseph Francis Morrow (aka JoMo).
Jan posted to her Instagram a clip from The Sunday Project of the panel's Lisa Wilkinson announcing that Jan had in fact given birth. She wrote:
"We were gonna go with something low key but unfortunately The Bébé has turned out to be a massive diva who demanded its birth announcement be nationally televised.
Also… labour. WTF!!"
View this post on Instagram
Lisa told viewers of The Project that 'Jan and her hubby Al welcomed their beautiful son into the world at 5:30 this [Sunday] morning and they've named that gorgeous little baby Joseph Francis Morrow AKA JoMo!'
Co-host Hamish Macdonald followed with a comment to fellow presenter and gemini, Peter Helliar pointing out that it's a 'good day for a birthday' as it was also his birthday the same day as well.
Peter joked "Yeah me and JoMo! We're going to have joint birthdays next year. Joint forty-ninths!"
Throughout her pregnancy, Jan who referred to JoMo as 'Bébé' continuously entertained her followers with fashionable Instagram posts sporting her baby bump.
View this post on Instagram
Captioning one photo of herself standing on the sidewalk with: "Me and The Bébé want free sh**. Unfortunately, due to our inherent skepticism of capitalism and general distaste for the ever-increasing commodification of authenticity, we won't be posting about it. I would make the most of this limited offer @teslamotors. Thx."
View this post on Instagram
She also posted a hilarious photo for Mother's Day back in May. Lounging back in a lawn chair wearing a long sleeve shirt tied up to show off her belly, underwear, and ugg boots the presenter wrote the caption:
"Commiserations to my vagina on this auspicious day."
View this post on Instagram
We wish Jan and Al and their brand new addition all the very best as they begin their journey into parenthood.
Read next …
Missed the latest celeb baby news? Catch up with these articles:
Don't miss any celebrity baby and pregnancy announcements, subscribe to our newsletter and be first with the news.
---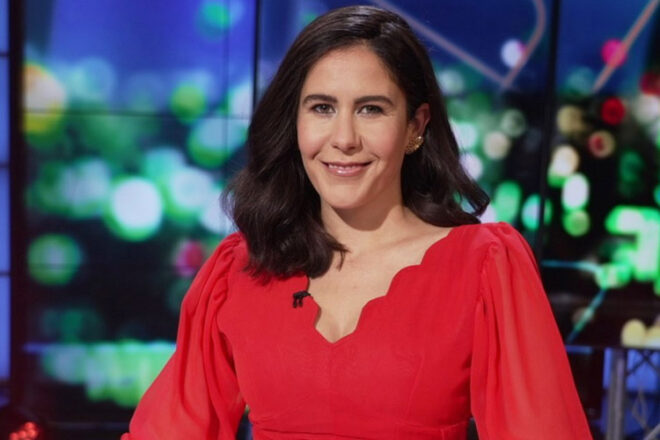 TV personality Jan Fran, 37, has revealed she's pregnant with her first child in a hilarious backyard photo shoot announcement on Instagram.
The former SBS presenter and regular Project panellist proudly displayed her bump beneath a clothesline, alongside the caption: 'F**ked around and found out.'
According to the Daily Mirror, the caption is a play on the expression 'f**k around and find out', which means that taking negative steps will result in unwanted consequences.
View this post on Instagram
Friends and colleagues were quick to respond.
"Look at that beautiful bump! What a fabulous mum you'll be babe," Studio 10 co-host Sarah Harris said.
"Amazing," with three clapping emojis from The Project's Carrie Bickmore
"Congratulations legend!!," with a series of cry-laugh emojis from former Bachelor star Laura Byrne
Jan and comedy film director husband Al Morrow met at a festival in 2012 and married in 2015.
View this post on Instagram
We wish Jan and Al all the very best for their bub who's due later in the year. Perhaps Jan could join our Mum's Grapevine Winter 2022 Facebook group. We'll be sure to send her an invite.
Don't miss any celebrity baby and pregnancy announcements, subscribe to our newsletter and be first with the news