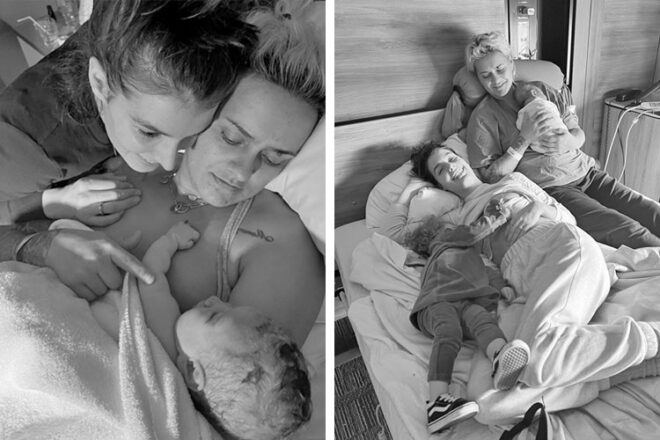 Moana Hope and Isabella Carlstrom have properly introduced their brand new addition to the world.
With a set of very real and incredibly beautiful photos on Instagram, Moana let her followers know that the couple had welcomed a baby boy, Ahi Joseph Carlstrom. She wrote:
"We are proud parents of this beautiful little baby boy. His name is Ahi Joseph Carlstrom 24.6 ❤️ Coming in at almost 4kg's, we endured 24 hours of labour that was the hardest and most challenging thing I've ever done in my life both physically and emotionally. It brought us to the most beautiful little boy. 💙 You my little guy are perfect and your Mums love you. 👩‍👩‍👧‍👦🌈♾️❤️ @isabellasofiacarlstrom"
View this post on Instagram
Similarly, Isabella posted to her Instagram a carousel of photographs that showed little Ahi, the Mummas getting some skin-on-skin time, and the family of four including their first little girl Svea, laying on the hospital bed looking deliriously happy. Bella accompanied the pictures with a sweet caption championing her wife.
"Ahi Joseph Carlstrom born 24.06 ✨
@moanahope you are incredible, I'm so unbelievably proud of you. You went to hell and back to get our beautiful boy safely to us. I don't have words to describe what it feels like to share this experience with you and understand each other on such a deep level. You're so strong and I love you very much. You're such a natural and Svea and Ahi are so lucky to have you as their Mum. Ahi, we all love you so much everything and shines a little brighter now that you're earth side."
View this post on Instagram
Pronounced Are-He, we are quietly obsessed with the newest addition's name. Of Sanskirt or Indian origin, Ahi has many meanings including 'cloud', 'the sun', 'water' and 'the meeting of heaven and earth'. What a beautiful nod to Moana's own name which means 'ocean' and 'the sea.'
We are over the moon for the couple and their beautiful family and wish them all the very best.
---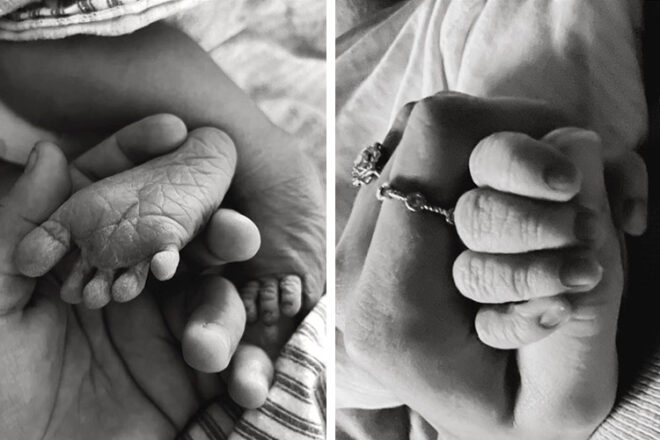 Former AFLW player Moana Hope and wife Isabella Carlstrom have welcomed their second baby together.
Moana shared a gorgeous black and white photo holding her little one's foot with the caption "Oh how wonderful life is now that you are in the world. 🧡 ♾️ We are so in love. "
View this post on Instagram
Isabella shared a similar black and white photo of her holding the baby's finger with a caption that simply read "Thank you for choosing us. I love you my darling ❤️"
View this post on Instagram
The days leading up to the birth seemed to be extra exhausting for Moana as she was overdue and more than ready for him/her to make their grand entrance into the world. She posted to Instagram only a couple days ago a photo of her strewn across the lounge in her obstetrician's waiting room.
"Sums up life right now 😂 sitting in the OB waiting room. Wearing Bella's slippers coz thats the only thing that will fit my extremely large fluid retaining feet. Taking a nap and waking up just to feel like i need another nap. Tummy is on full show because I don't have clothes that will fit over the bump anymore. 🤰🏽 Waiting for this little one to decide when it's time to come. 🤷🏽‍♀️ Another day in the life of a 40 week pregnant women. 😁 Regardless of all this, I have loved being pregnant and I'm extremely excited to meet this little one. ❤️"
View this post on Instagram
Bella posted on her own Instagram page not long after…
"Mo Mo is 40+5 weeks today! @moanahope you have been so incredible through this whole experience. So bloody strong and you've given it your everything. Not to mention you have worked so hard through your whole pregnancy I'm hoping you will actually stop and take Mat leave now! I love you both very much. I'm so excited for this next chapter. One day soon you're going to be changed forever. It's something I have been waiting to share with you. I can't wait to support and love you through these coming days. You've got this babe ❤️ "
View this post on Instagram
The couple who have been married since August 2019 announced their second pregnancy in December 2021.
Moana has loved showing off her bump over the last few months, with this being her first pregnancy as Isabella carried their first daughter Svea who is a Scorpio baby born in November 2020.
"About to exit 38 weeks to start 39 and I have to say I'm feeling a brand new level of exhaustion and excitement mixed with a touch of nerves. It's been one heck of a ride, and I've loved having this little one in my belly but also can't wait to meet them on outside. Whenever your ready, we are. 🫶🏽 Go ahead and guess the day you think this little one will come.. little fun ❤️🌈"
View this post on Instagram
Back in January, the sports star posted to Instagram a photo of her standing on the stairs watching carefully as Svea climbed up them. She captioned:
"Hello bump ☺️ 19 weeks today and I'm just not sure how much longer I can play safety mum up and down the stairs with a bladder that never ends. 🤷🏽‍♀️😆🤰🏽 #mumlife #19weeks #svea #baby #monashivf"
View this post on Instagram
To kick off her third trimester, Moana posed in her usual attire of activewear with her bump on show and spoke about how excited she was to meet their newest addition.
"Hello 3rd trimester 🤰🏽. This experience so far has been one of my favourite ones. I think it's the kicks and movements that makes it so real and has me so excited for what's to come. I've fallen in love with my body and I know that sounds strange but watching it go through this process has made realise how amazing it truly is. I wasn't sure if I would feel that 'connection' with Bubs while in the inside, but I've falling in love with you and I haven't even officially met you yet. 💛 #28weeks #tomorrow #happy #pregnancy #family #monashivf"
View this post on Instagram
We wish Moana and Isabella all the very best as they begin their journey as a family of four.
Read next …
Missed the latest celeb baby news? Catch up with these articles:
Don't miss any celebrity baby and pregnancy announcements, subscribe to our newsletter and be first with the news.
---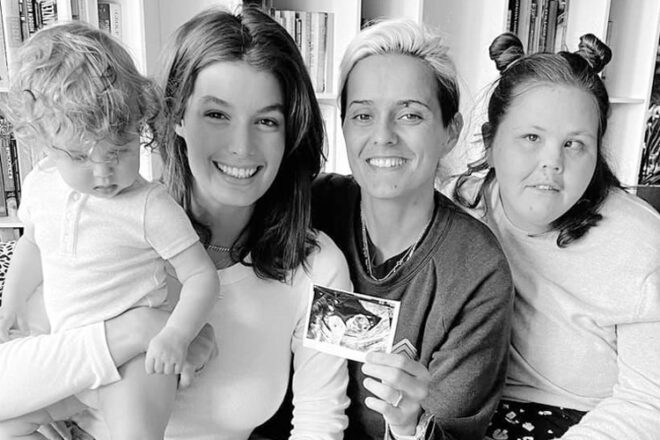 Moana Hope & wife Isabella Carlstrom are "building their own little football team" with the exciting announcement of baby number two.
The former AFLW star took to Instagram to share the news, gushing "I'm pregnant, we're pregnant, 2022 our little modern family will grow by one tiny human."
Moana explained that she and Isabella have chosen the same donor used for daughter, one-year-old Svea, thanking Monash IVF for making the pregnancy possible.
View this post on Instagram
Isabella also took to Instagram to share the news. "My beautiful wife is pregnant! It's so exciting to share this journey with you @moanahope Here we go folks round 2!.
View this post on Instagram
We can't wait to hear more updates from this beautiful family.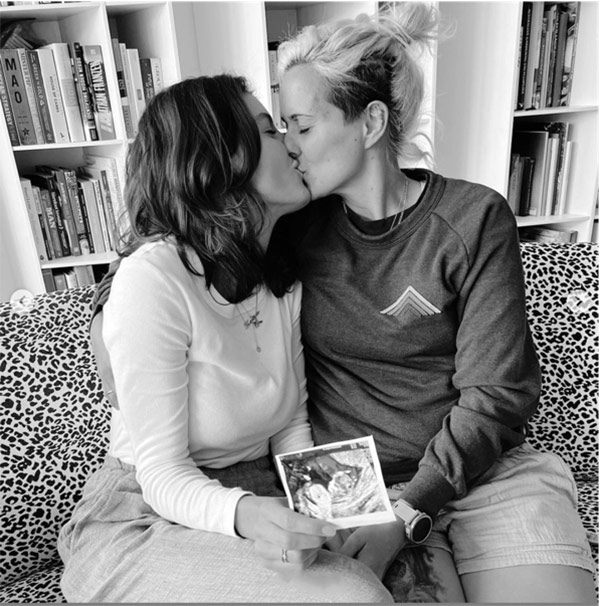 Be first to the news by subscribing to our newsletter for celebrity #babywatch updates and alerts.
---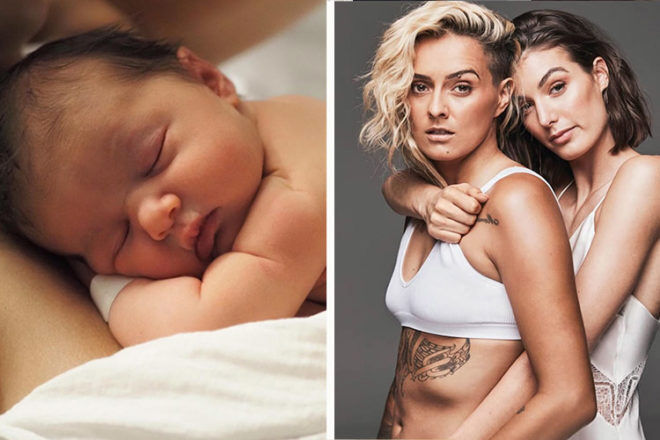 All hail the new queen – former AFLW star Moana Hope and her wife Isabella Carlstrom are mums, with the gorgeous couple welcoming a baby girl.
Moana, who was a contestant on Australian Survivor: All Stars, and her model wife took to social media to share their beautiful news yesterday, with a simple photo and beautiful words.
View this post on Instagram
Moana shared photos of the couple's baby girl this afternoon, revealing her name is Svea Hope Carlstrom. "She has stolen my heart in a way that I can't put into words," Mo wrote. "She is our perfect and I'm completely in love. Haven't sleep much coz I can't stop looking at her and kissing her little face.
View this post on Instagram
Moana shared the early stages of Isabella's labour via Instagram stories, with her support crew (including their gorgeous dog) by her side.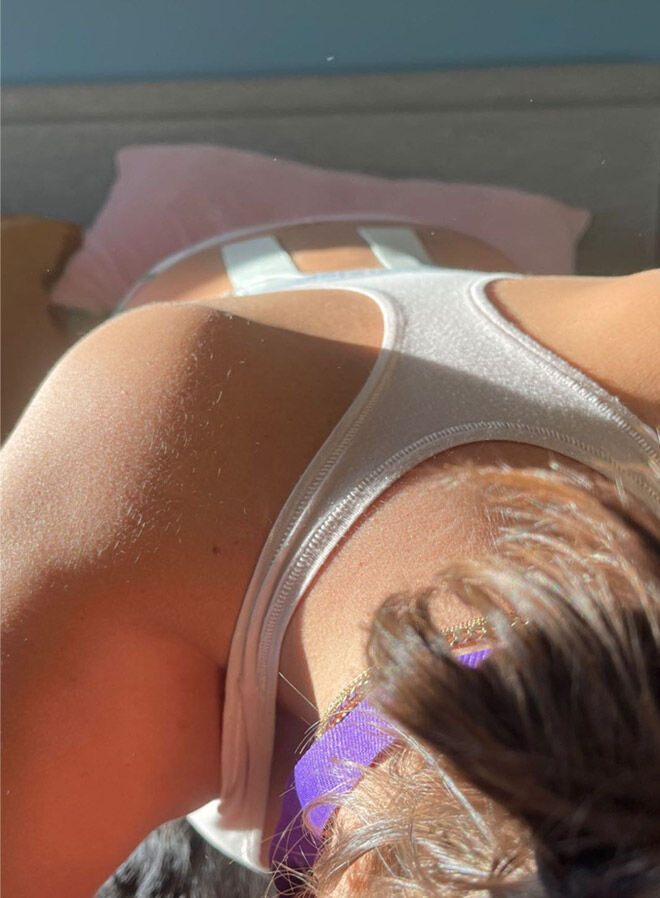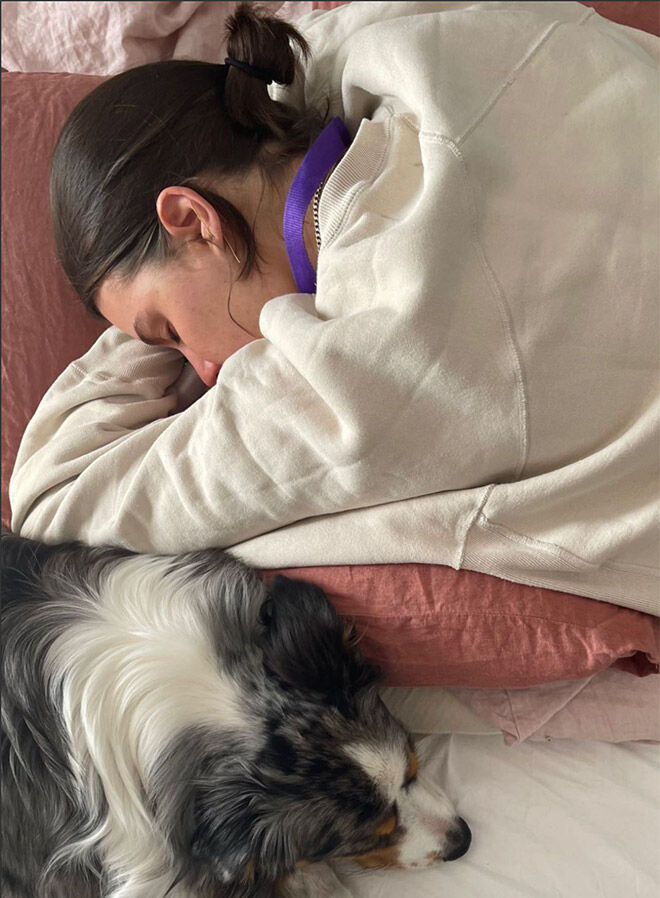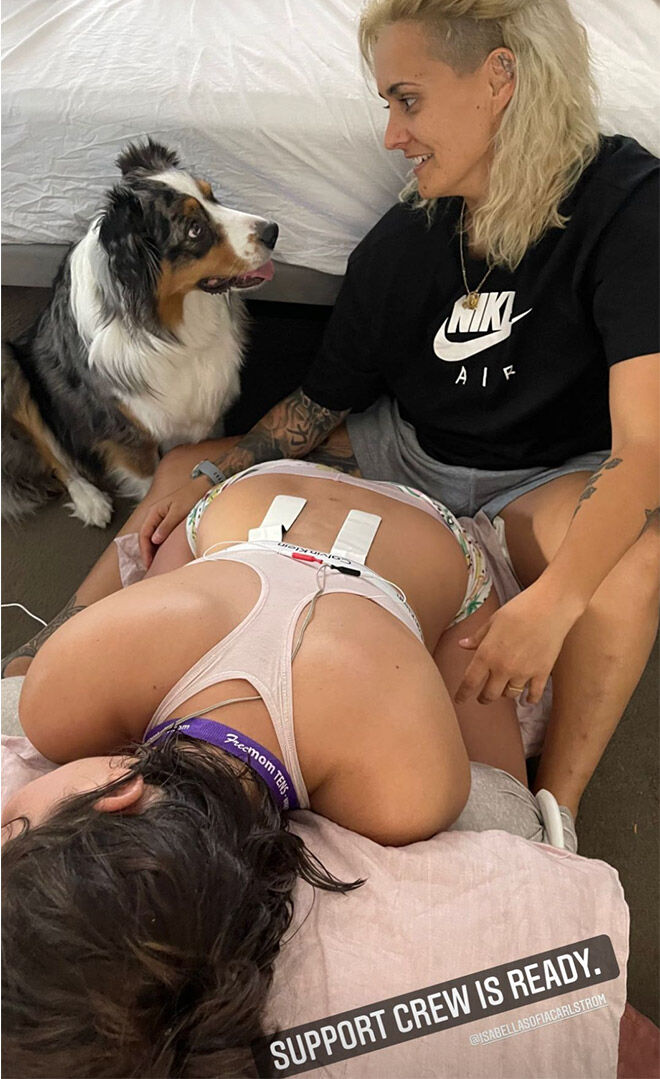 Earlier this year the couple revealed IVF had helped them realise their dream of having a baby.
"We are going to be MUMS," Moana wrote. "I don't yet have the words to fully explain how happy we are. It's a dream come true for us and in November we get to meet our little person. From the bottom of my heart, I want to thank @monashivf and the team for everything you have done to support us. You have helped make this dream a reality. Holding this in for 13 weeks has been so bloody hard. My heart is exploding."
View this post on Instagram
View this post on Instagram

We just adore this loved up couple, congratulations and welcome to the wonderful world of parenting!
Read next …
Expecting your first baby and no idea where to start researching? These next articles are a great start: