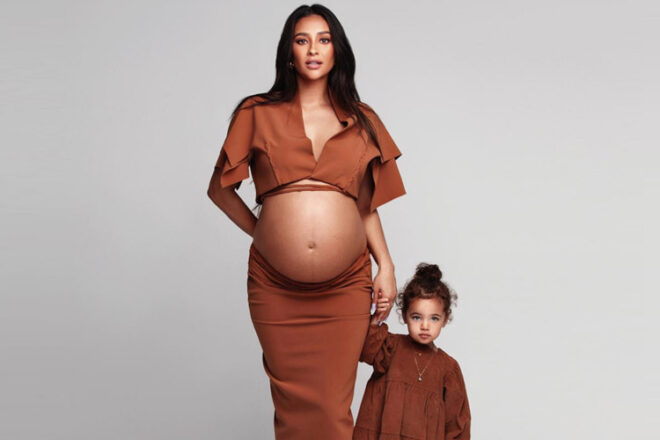 Actress Shay Mitchell and partner Matte Babe have welcomed their second child, a baby girl named Rome.
Posting to Instagram today, the Pretty Little Liar actress, shared an image of some Mum and bub skin to skin with a heartwarming caption explaining how her new little Gemini is named after her late grandmother.
"Losing the most important person in my life in the same year I welcomed my second daughter, has shifted everything for me, but one thing remains steady in my soul – I'm certain they spent time together and that brings me peace and joy. We're so happy you're here Rome, named after my best friend, my soulmate, my "person," my Grandma Romaine. ❤️"
View this post on Instagram
Although the 35-year-old made the announcement on her Instagram in June, she had hinted to fans that the baby was expected any day as she posted to Instagram four days ago a recent photoshoot she had done with TMRW magazine with the caption:
"ABOUT TO HAVE THIS BABY TMRW (MAG)🤰🏻"
View this post on Instagram
And although it seemed to have just been a reference to the magazine she was shooting with, it was then made clear that she had indeed given birth sometime in the days following when she was spotted at an event for her brand Beis Travel on the 4th of June minus her bump.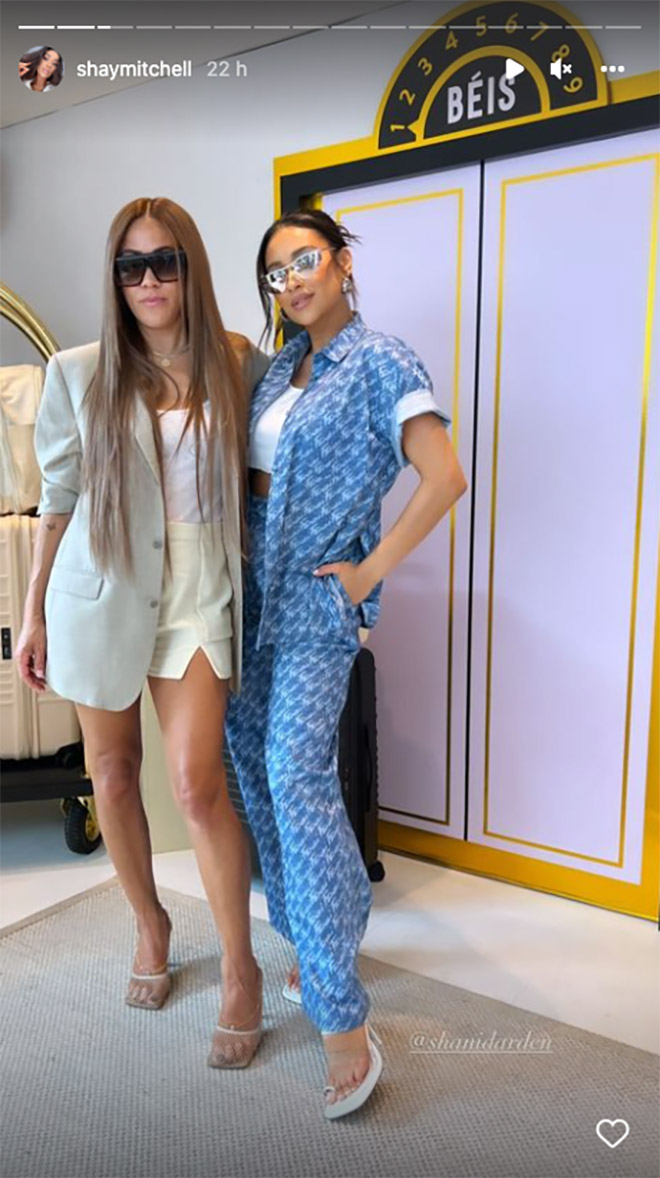 Shay who founded the company Beis Travel, a functional yet stylish travel bag, and accessory brand, announced her pregnancy earlier this year in February with an Instagram post showing off her bump.
With only just having lost her grandmother, the 35-year-old shared the news with a touching post that spoke about her grandmother and unborn baby's connection. "Saying goodbye to a loved one while simultaneously experiencing the joy of welcoming another into this world is the great cycle of life. It is also my most challenging season to date. I can't help but think this was the universe's plan all along, knowing I would need other worldly joy to cushion the blow of losing one of the most important people in my life. Yet, this is proof that love, life and loss can profoundly exist all at the same time. Gram, I miss you every day. Little one, we are so excited to meet you. I breathe a sigh of peace knowing you two are already connected in such a cosmic way" she captioned.
View this post on Instagram
Throughout her pregnancy, Shay has been no stranger to keeping things glam, showing a very fun side to maternity fashion.
In March she stepped out in this show-stopping metallic number while in New York City:
View this post on Instagram
The actress also knew how to keep it casual but stylish with this outfit from April. She captioned the photo:
"Pregnant af but make it Y2K"
View this post on Instagram
Early in May we saw Shay in a short green mesh dress accompanied by a pair of strappy high heels.
"Three days later and my feet still hurt"
View this post on Instagram
And a few weeks later she stepped out in this "casual" dinner look.
View this post on Instagram
Shay also kept fans entertained with hilarious videos posted to her Instagram and TikTok like this one that shows the all too common issue pregnant Mummas face on a daily basis…
View this post on Instagram
Shay and Matte who have been together since 2017, already have one daughter together Atlas who is a Libra baby born in 2019.
The pair announced Rome's sister Atlas' arrival on October 8, 2019, with an Instagram photo of Shay holding her hand with the caption: "Never letting go…" followed by a proper introduction post a few days later.
View this post on Instagram
View this post on Instagram
The second post was accompanied by the caption: Atlas Noa, In my 32 years of life I thought I had seen a lot of places, experienced a lot of things, met a lot of people, and felt love…then came you. Truth is I had no idea I was capable of loving anything like this before you arrived. You wonder if that's just something people say, but it's as if the chemical makeup of my entire body and soul changed the minute we met. I wake up each day (and also every 2-3 hours ;) still in awe that you are mine, and I am yours. I'm still learning about you and I'll never grow old of watching you slowly wake up, catch a glimpse of me or your dad and focus intently, almost as if to say "I know you." Just know, sweet girl – Whatever you choose to do in this world, whoever you choose to love, wherever you choose to go, I will always be your biggest fan. I am already so proud to be your Mama. PS. The days of dressing you up as burritos and other snacks has only just begun."
We wish Shay and Matte congratulations and look forward to following their journey as a family of four.
Read next …
There's plenty of celebrity baby news, here's what you may have missed:
Join our Facebook pregnancy groups
Expecting a baby? Join one of the Mum's Grapevine pregnancy Facebook groups for 24/7 non-judgemental support from other mums due at the same time as you.
Click here >> Mum's Grapevine Facebook Groups  << and find your group today!